I woke up to heavy mist this Friday Morning here in Waterfall Kwa Zulu Natal South Africa, the weather forecast predicting strong wind and rain. I don't mind the mist at all, I love it actually; there is something mystical about it, although it makes my hair frizz, LOL! but that's ok, I love it none the less.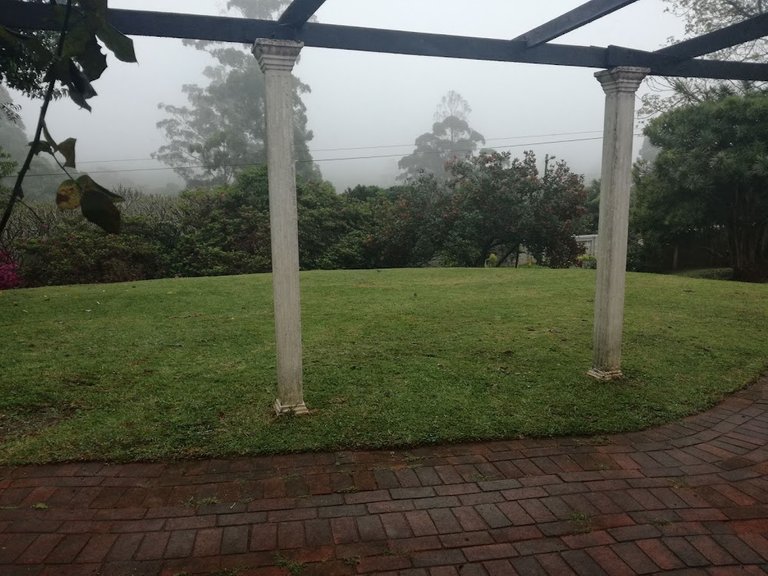 I need to go out and do some shopping for the weekend, so! on this misty Friday, I decided to go to one of our local markets at the Mushroom Farm to buy some mushrooms for breakfast.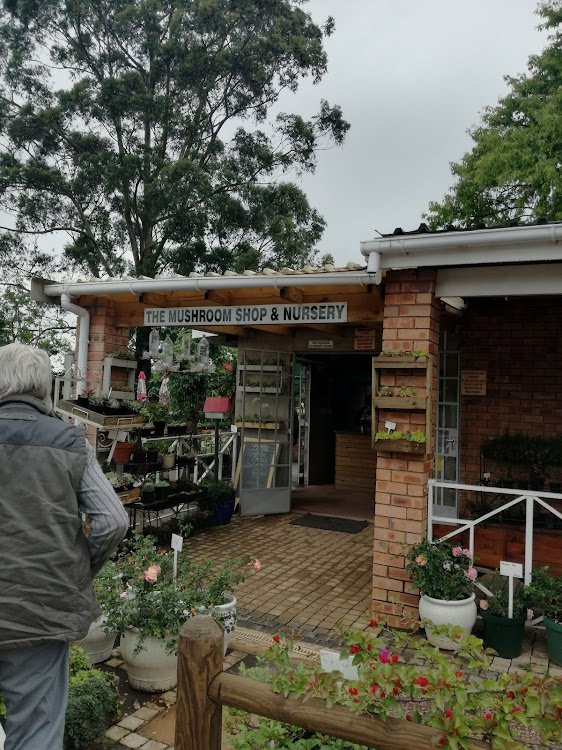 This little shop has been operating for many years, supplying the locals with the best mushrooms one can buy, their shelves stacked with different types.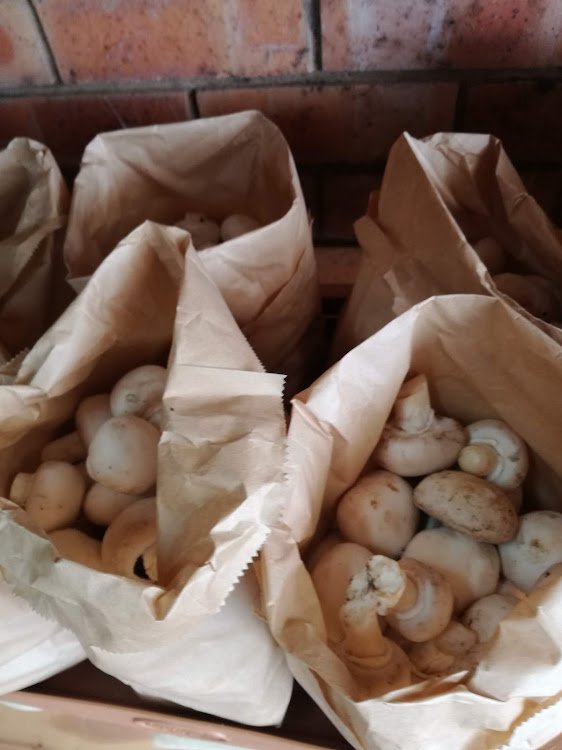 I must say, I was some what disappointed today, the shelves were bare, just a few packets of button mushrooms; sadly, the lock down and covid has really taken it's toll on my favorite market place.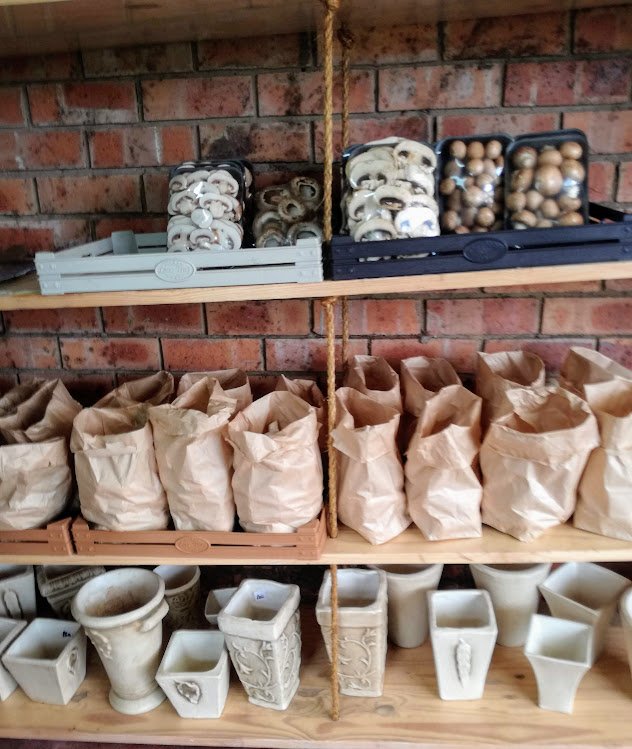 Adjacent to the little shop is a nursery, hence the flower pots. It seems my favorite mushroom shop is turning into a nursery.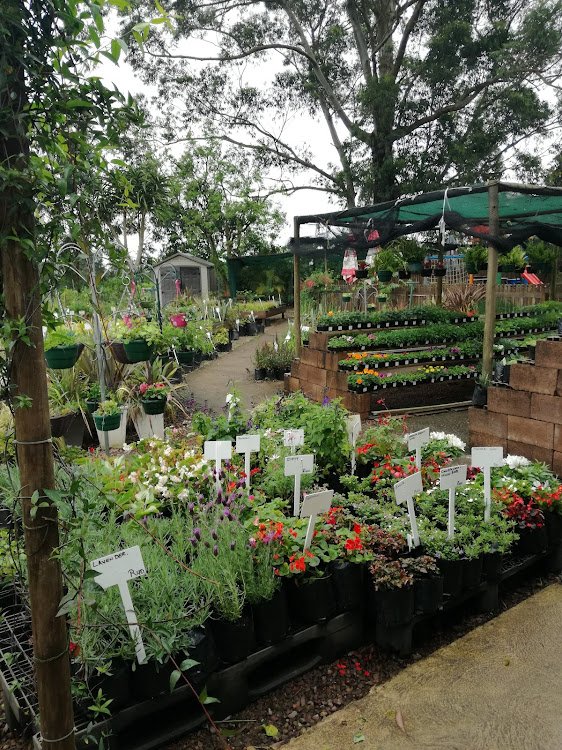 I must add, there are some very interesting plants and herbs to be bought here.
My next stop was the veggie shop.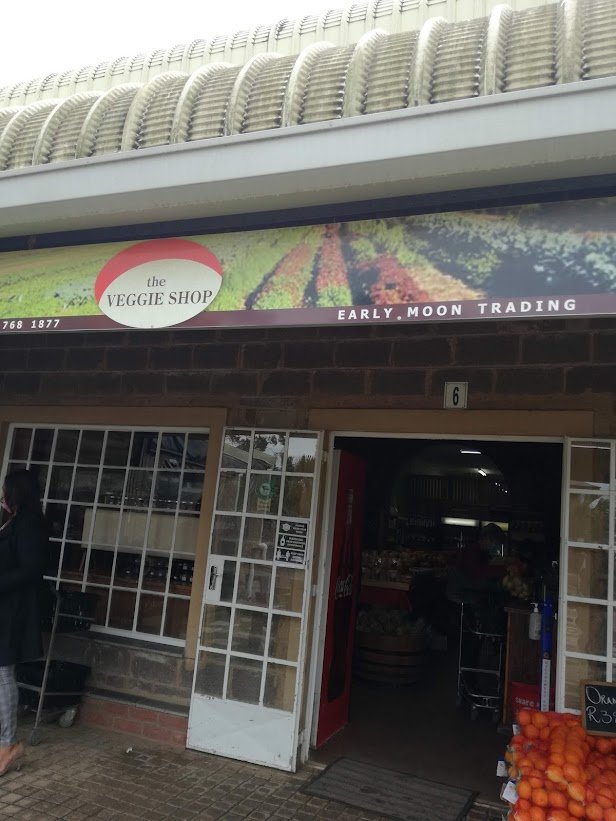 A quaint little shop with lovely fresh organic vegetables, a bit expensive, but good quality fresh from the farm.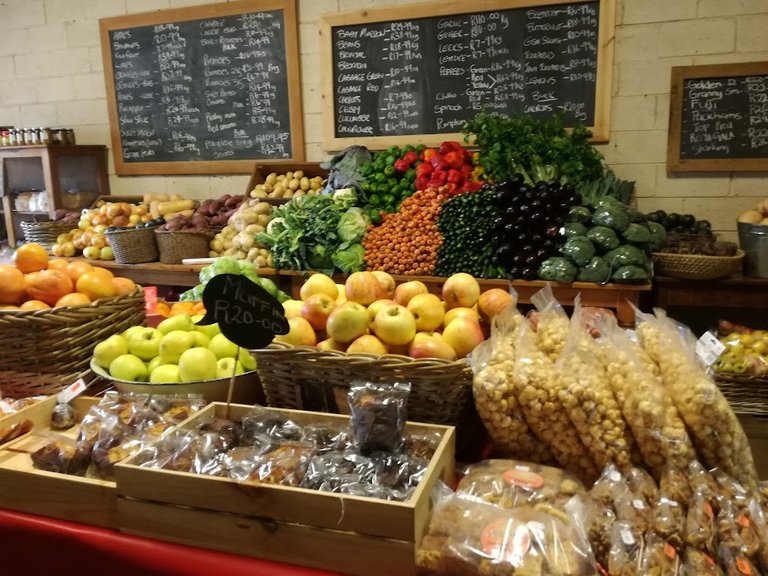 the smell of fresh vegetables and fruit really got my taste buds going.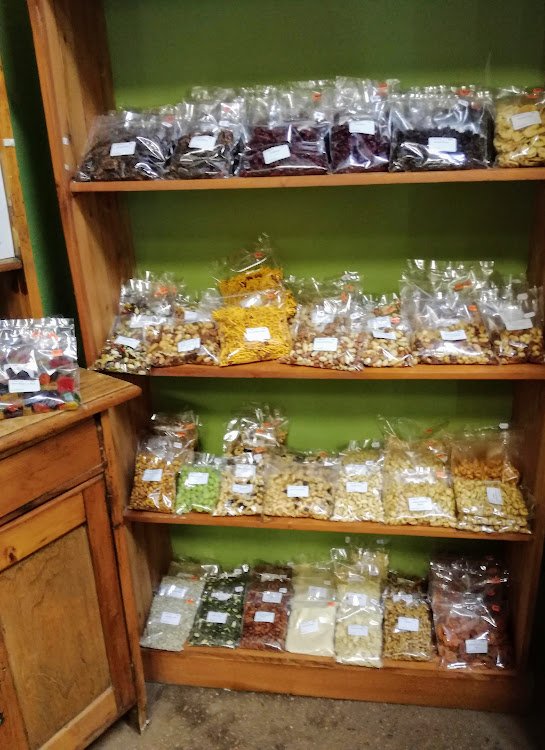 One could have a feast with all the tasty nuts and delightful home made sweets; actually!, as we are coming close to Christmas, these could make up a gift hamper for a very special person.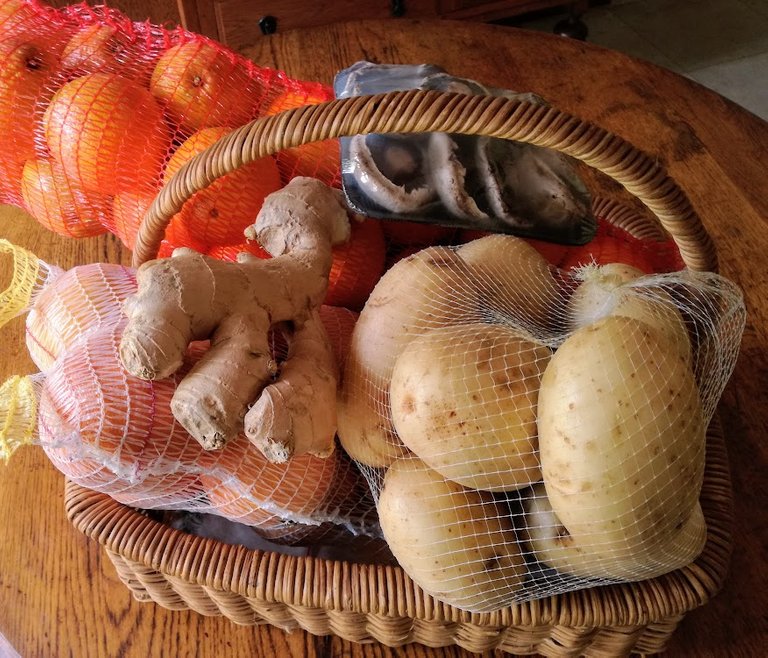 I went in to buy potatoes and came out with a bag of oranges, a bag of grape fruit, potatoes and garlic.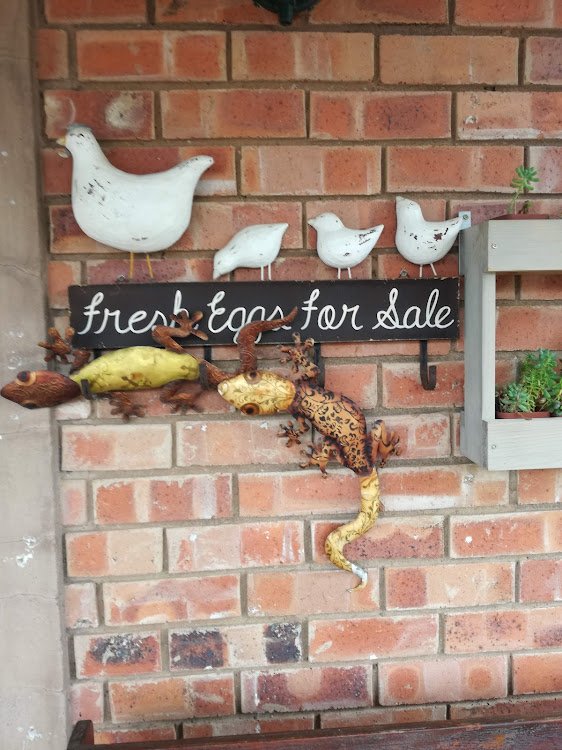 I didn't need eggs today, so I passed by that one.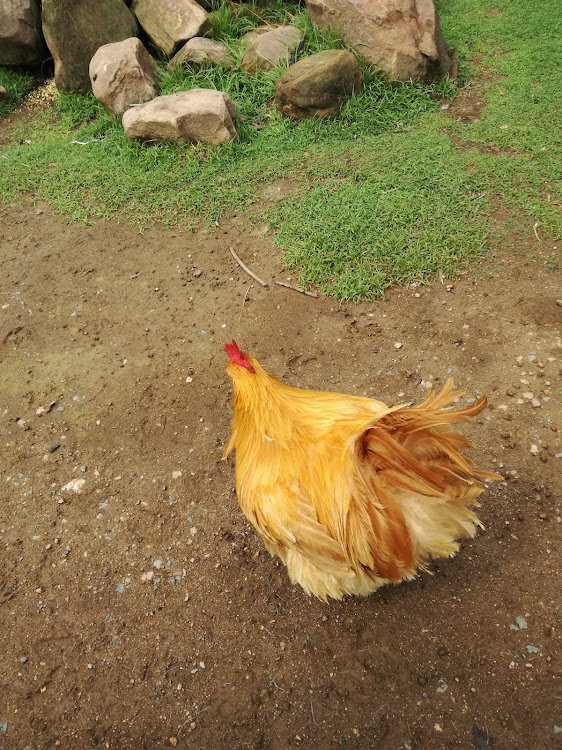 There eggs are fresh, can't get fresher than this. Lol!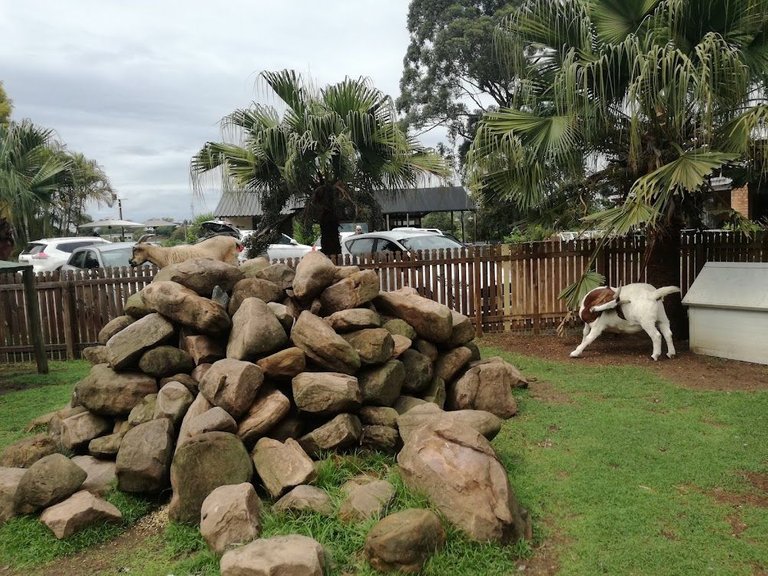 Billy the goat and his mate enjoying the cool weather.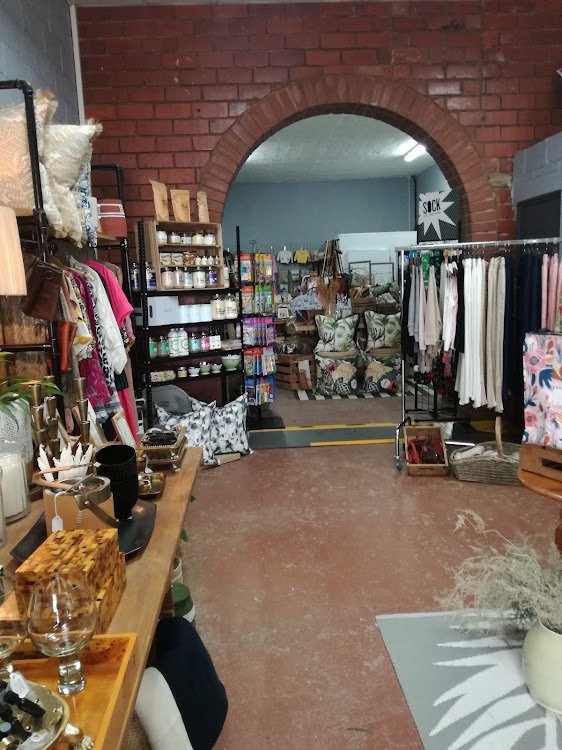 A little gift shop to keep in mind for Christmas gifts.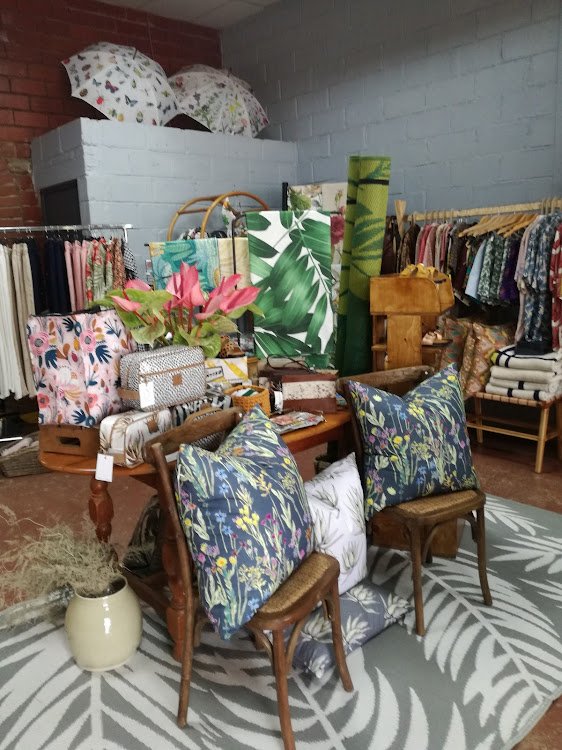 More potential gifts to be bought here.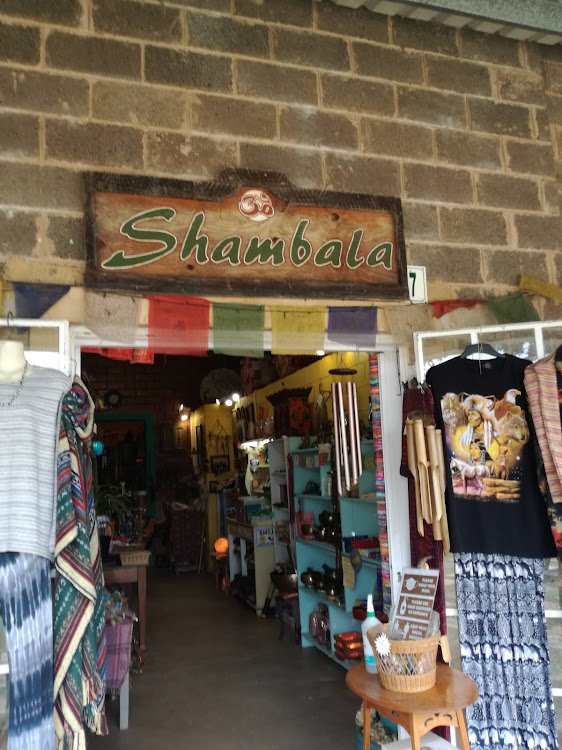 Shambala has exquisite gifts as well, their clothing is for the "Arty type", I love their design of clothing, bought a few of their outfits in the past.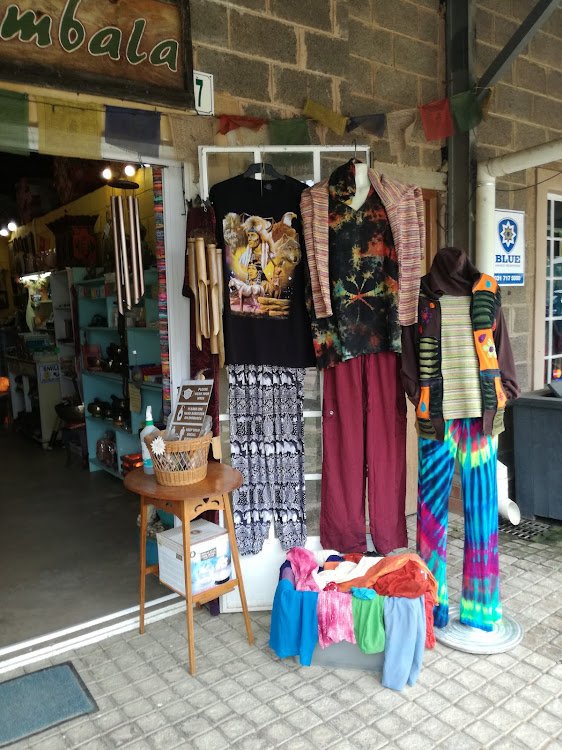 I'm sure when I go into this shop I'm mesmerized by the aroma of the different incense and sort of hypnotized into spending money on clothes; so today I'm looking from the outside in.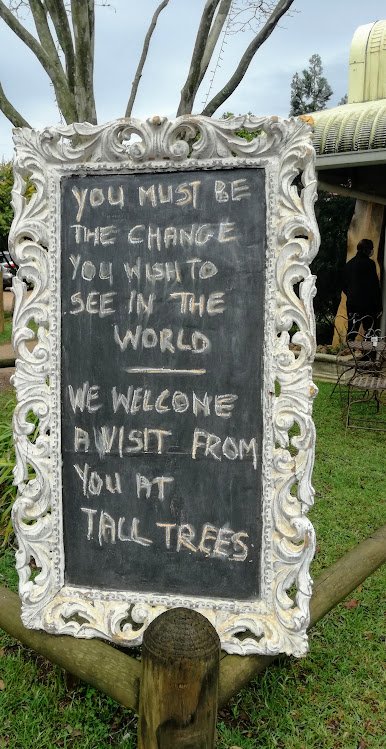 On my way out I passed this board, not sure what it's all about, will investigate next time.
Thank you Denise @dswigle for the #MarketFriday Challenge, this community has inspired me a great deal.
I have become a bit of a recluse, the #MarketFriday has truly motivated me to get out more and take photos, loving every minute of it.
To all other Hivians, if you haven't posted here yet, I really recommend you do.
Thank you for walking with me on this misty day.

HIVE SILVER BLOGGERS SUBSCRIPTION LINK:
If you're between the ages of 40 and 100 and have a passion for blogging and cryptocurrency plus have some wisdom to share, please stop by and subscribe to the new exciting Hive Silver Bloggers Community that is already attracting some of the best talent here on Hive.

Thank you for stopping by.

All photos property of @artywink
Original content by @artywink