I actually went out shopping this week (well, over the weekend) and managed to get shots for today's Market Friday hosted by @dswigle ! If you'd like to join in, pop over to her Market Friday post for the rules and a little taste of spring.
I started learning French (as an adult) the year we rescued our Boston Terrier. Previously I would get up early, for my early job, and have a quiet sit down with my coffee and the darkness. But this dog was loud in the morning so I needed to get out ASAP. So I'd go to work early, sit in my car and sip my coffee and I started learning French.
This has little to do with #marketfriday except that our favorite little gift shop is like a Parisian boutique.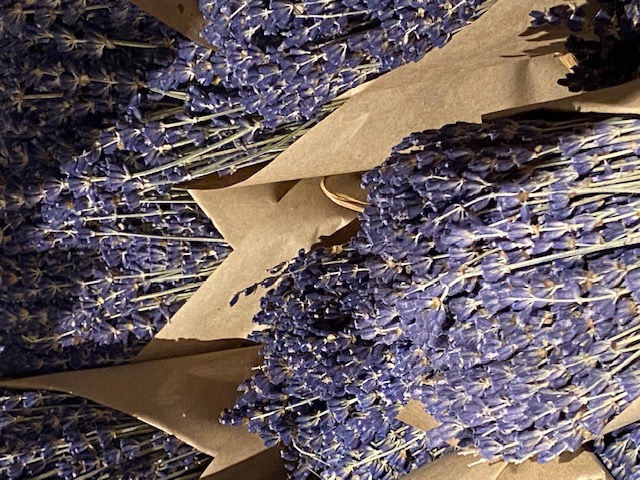 I didn't manage to get a picture of the outside, but she always says 'If the Bonjour sign is out, come on in!'
I don't think we've ever left that shop without something.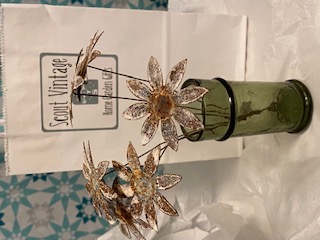 First Hubs found this little green shot glass ($8.50) and then I joked that these metal flowers would be fun in my hair. Of course I also thought they'd be cute in this glass he 'just wanted' and didn't have a plan for. The flowers were $10.

The last 'use of Easter to get together with my sisters', I got these adorable nests for each of the girls.
Though this year's nests are bigger and lacking a little clip. But they are still super cute I think. These I think were $12?
There's just cute stuff around every corner of this TINY shop. She opens early April upon her return from her shopping trip to France. She hits up the markets and gift shows and brings back such fun stuff!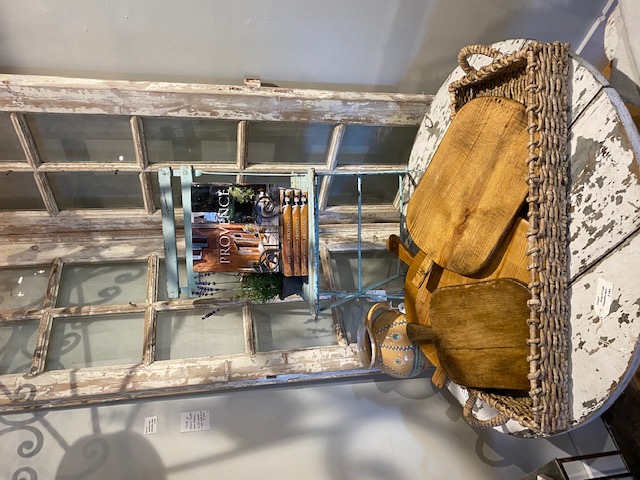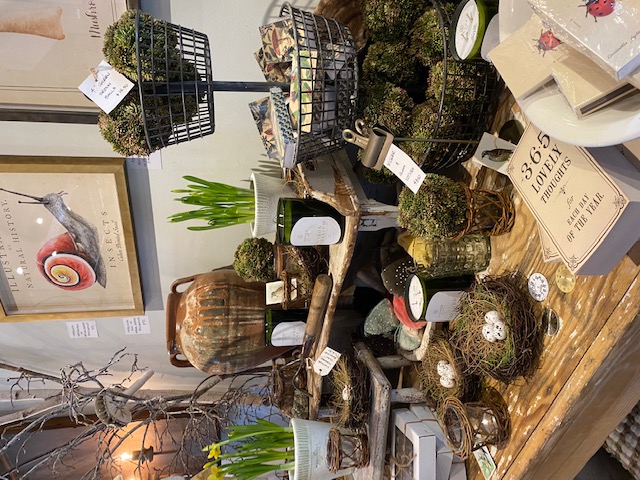 I usually get a candle because she sells the most amazing scents...and they really smell while burning! But I still have the last 4 I've bought. They run around $30-40 but they are so worth it!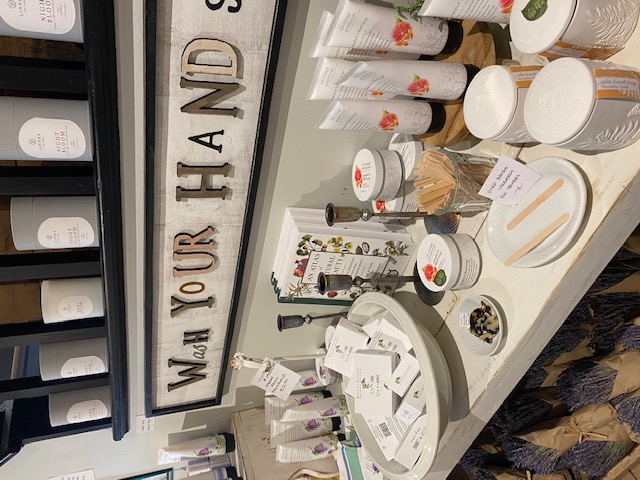 I thought about getting some of this grapefruit and blood orange foot scrub but it was $32 and I wasn't down for that kind of spending these days. It smelled heavenly though.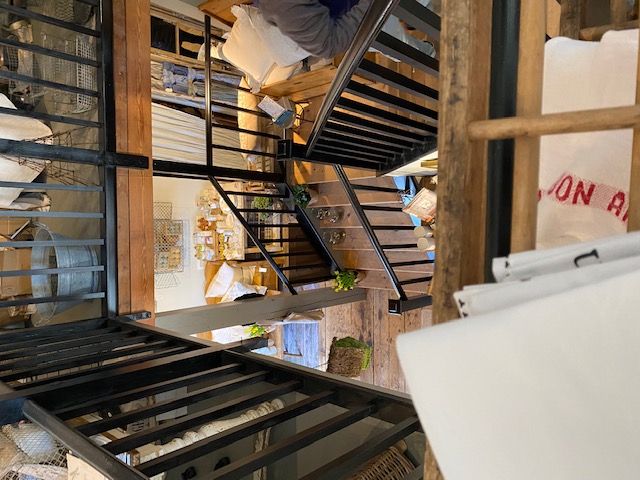 It's a two-story shop, thank goodness, since it really is tiny. You can see the downstairs path behind the staircase and it is about that wide all the way around, as the staircase goes up through the middle of the shop. TINY.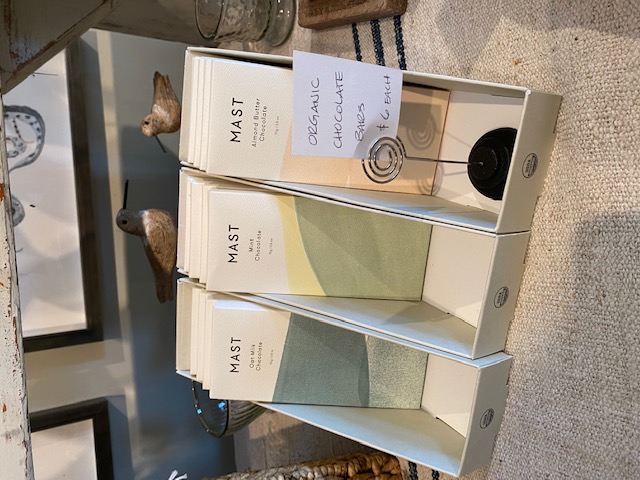 I resisted the very fancy looking chocolates, as well.
So we headed up to checkout when we spotted one last very cool thing...
and these pictures do it no justice...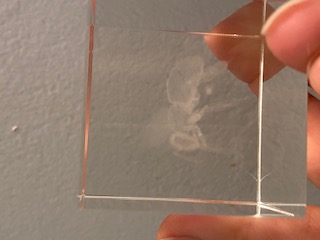 It is like...a bee ghost.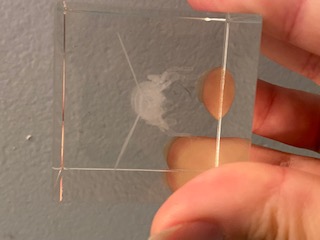 $19 but so cool!
So we took our little purchases, stopped at the bakery for some bread and went home for grilled cheese sandwiches.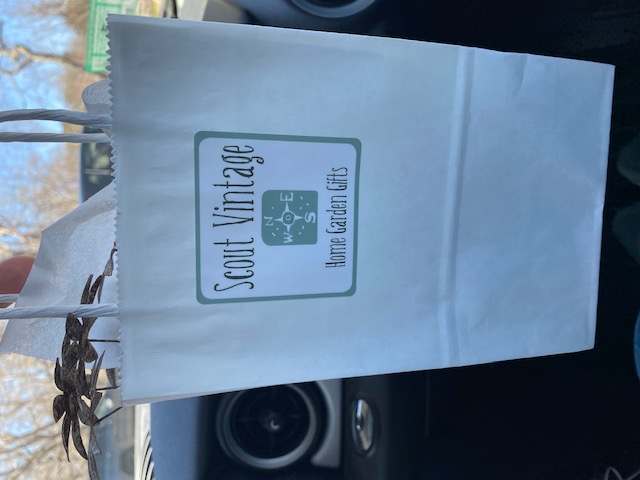 It was a pretty fantastic day.