When I was at Sibu last month, we went to different hypermarket each day, because I told my parents that I wanted to at least got to visit the big malls here. Although none of the malls are comparable to the malls here at Kuala Lumpur, but I love to explore.
This round it was to Star Mega Mall.
This is the entrance from ground floor, connected to car park.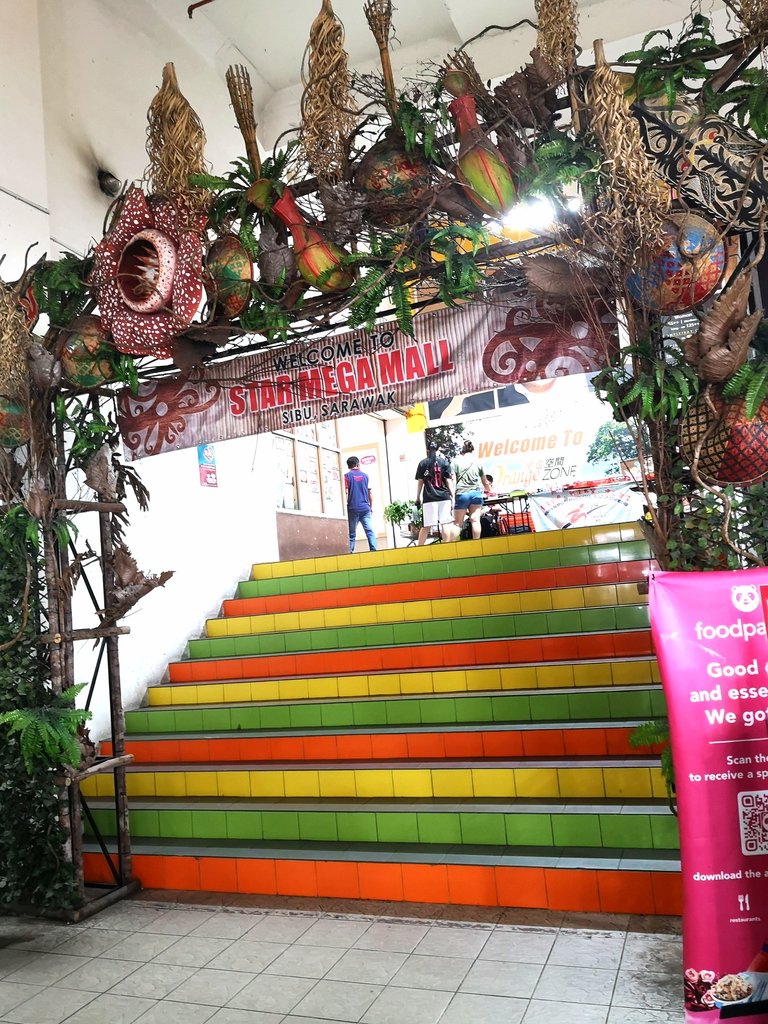 It was Gawai Celebration last month, so you noticed the decoration at the mall's entrance was Gawai based. Gawai is a celebration by the Dayak people at Sarawak, so only East Malaysia has Gawai holiday, West Malaysia do not have.
We were greeted by a small stall selling fried banana aka banana fritters. Dad said the banana fritters here were famous and people are willing to line up for it. The stall sells other snacks too. My dad bought a pack of banana fritters for himself. The rest of us did not want since we were going for lunch soon.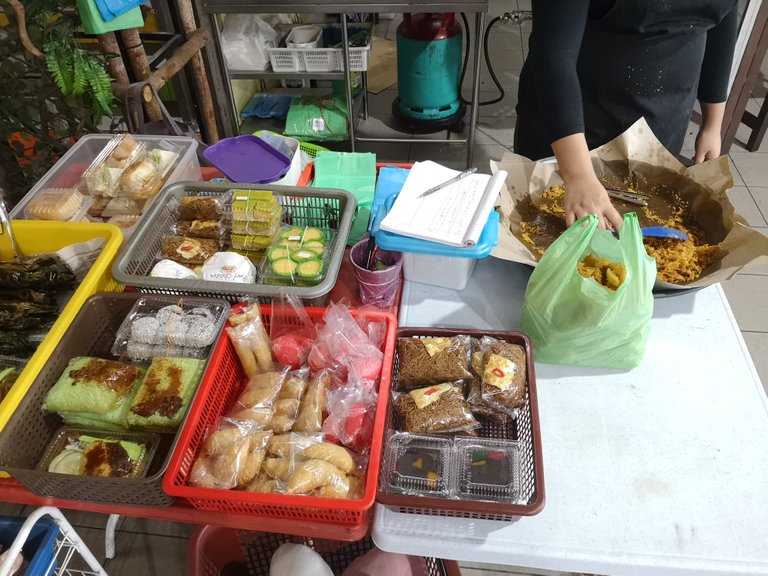 Another entrance to enter the mall. Oh my, it was crowded. I was trying to swirl left and right to maintain social distancing but to no avail.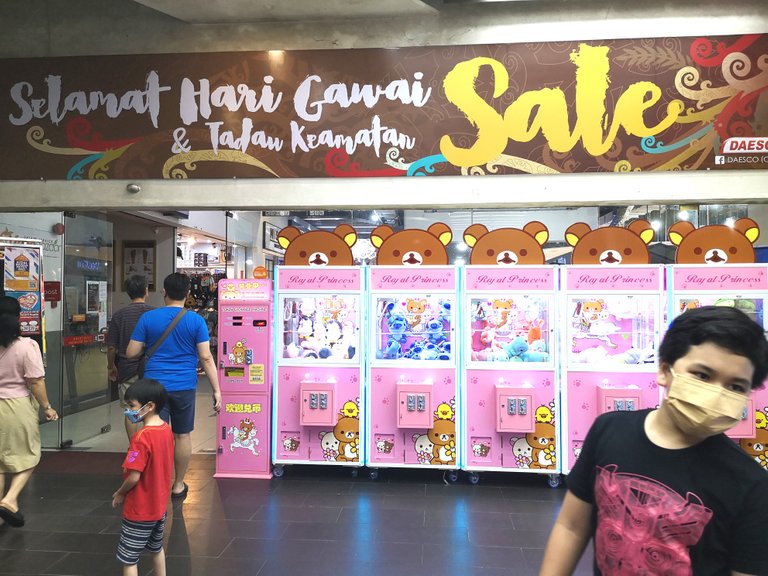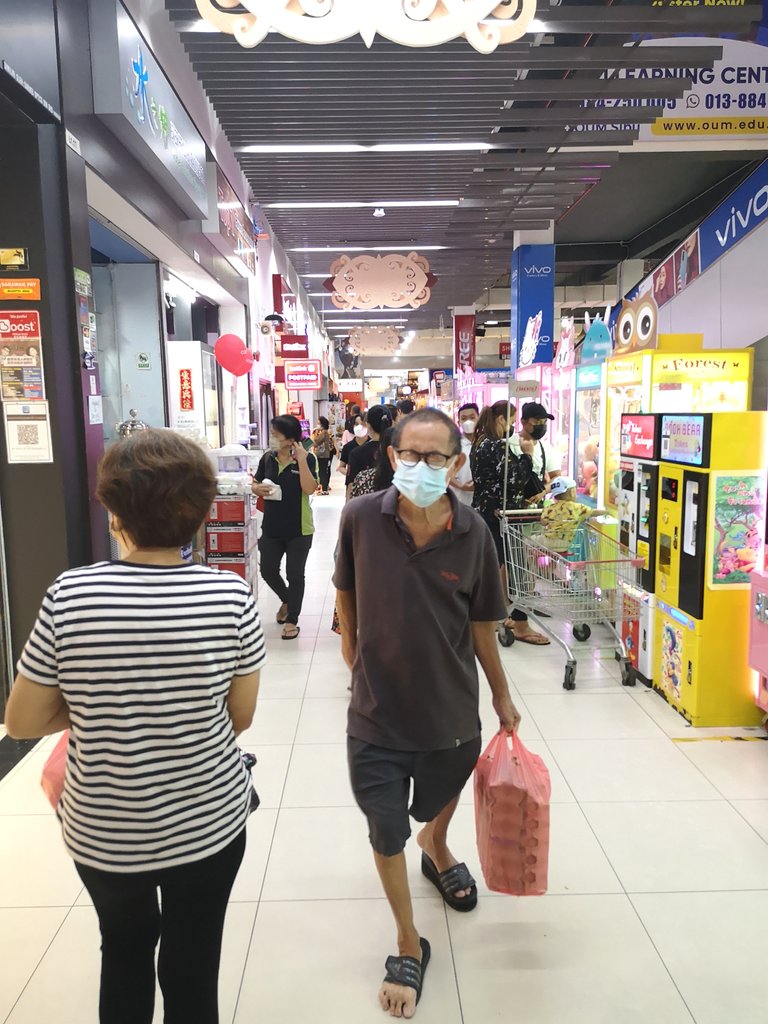 We saw a shop familiar, which we often went at Kuala Lumpur - I Love Yoo. So, we decided to eat here for lunch.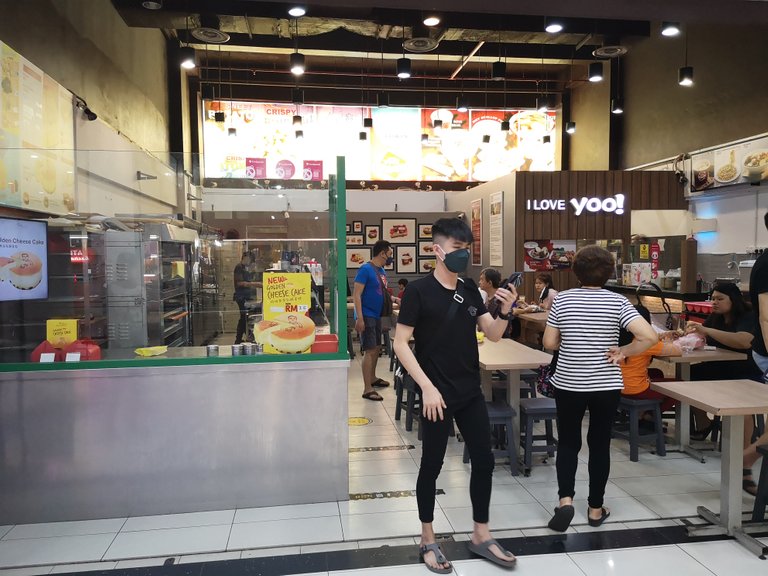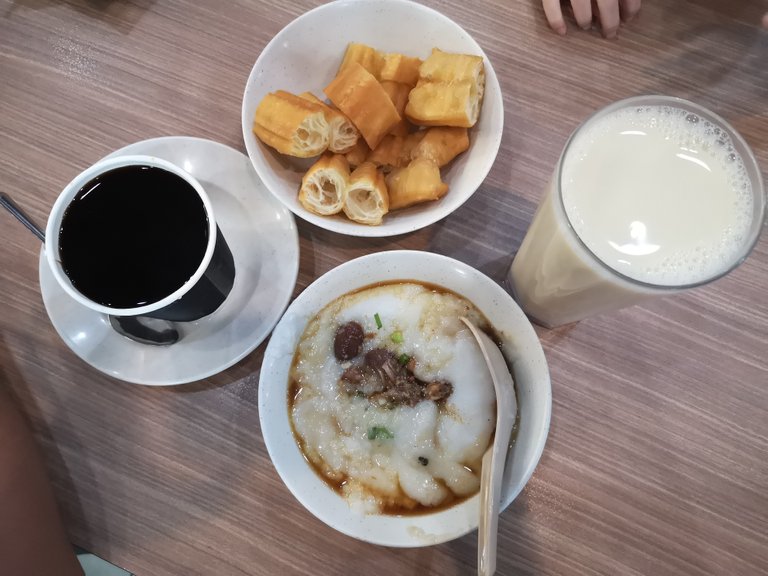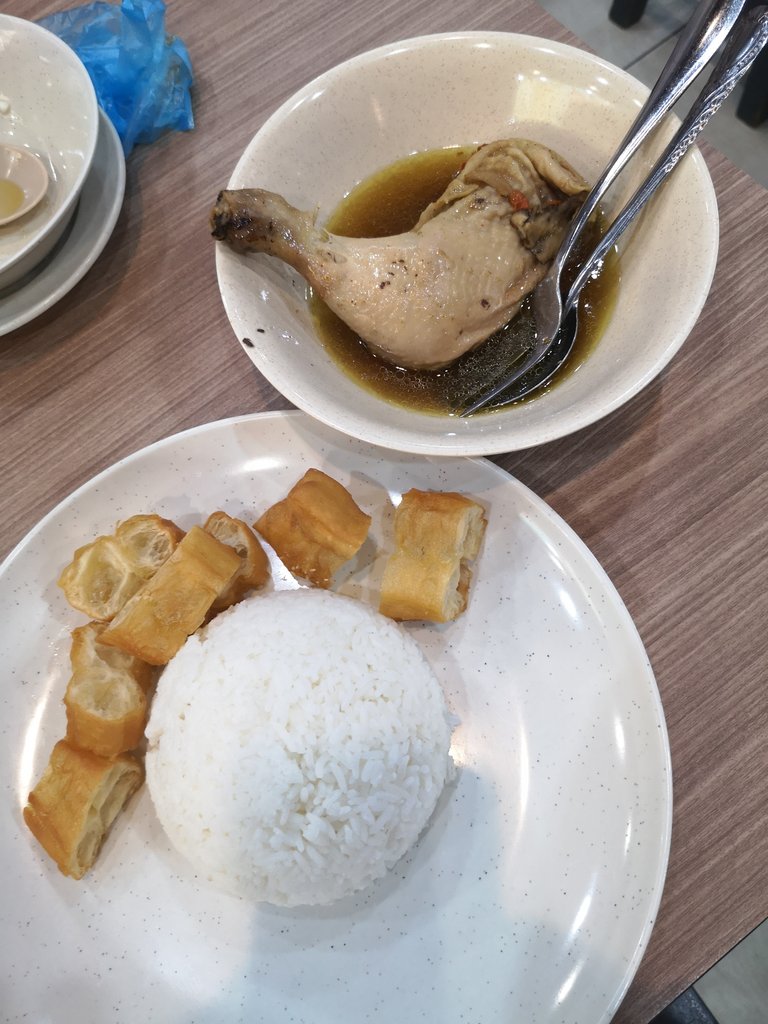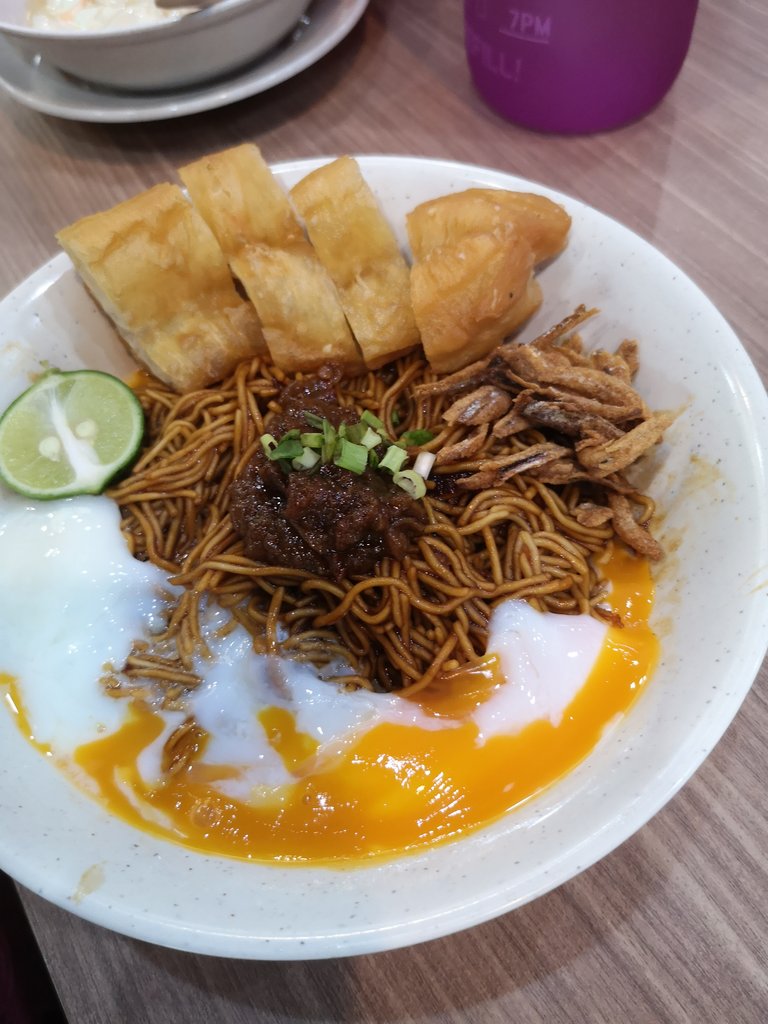 Mum was outside queueing for takoyaki. She waited so long, and after half an hour, the takoyaki finally arrived.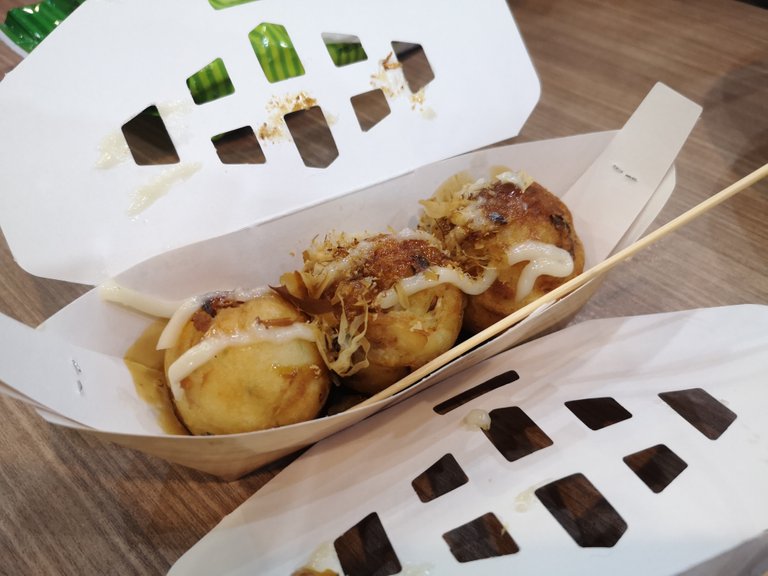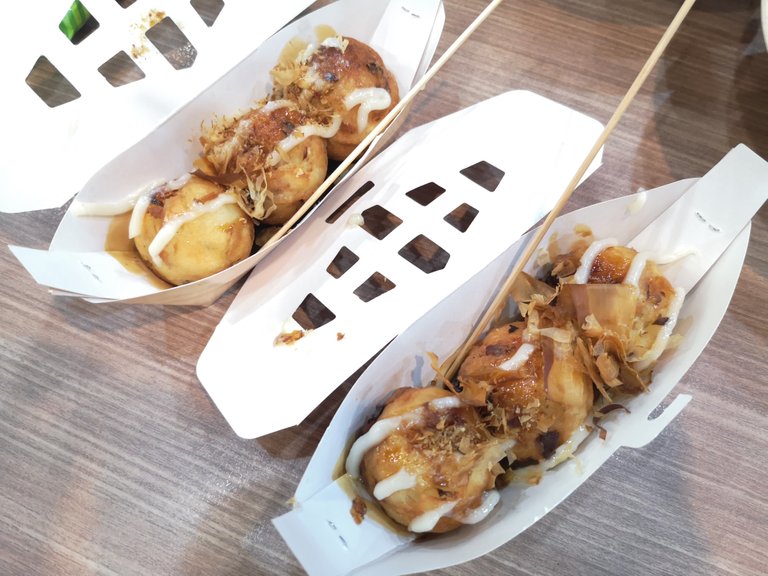 They are other small stalls like a small one doing manicure pedicure. I was not sure whether people from big city would be willing to do it here, because basically the customer sat on chair with a table in front, at the side of aisle, to be attended to the manicure. The one in light green was helping the customer to draw her fingernails.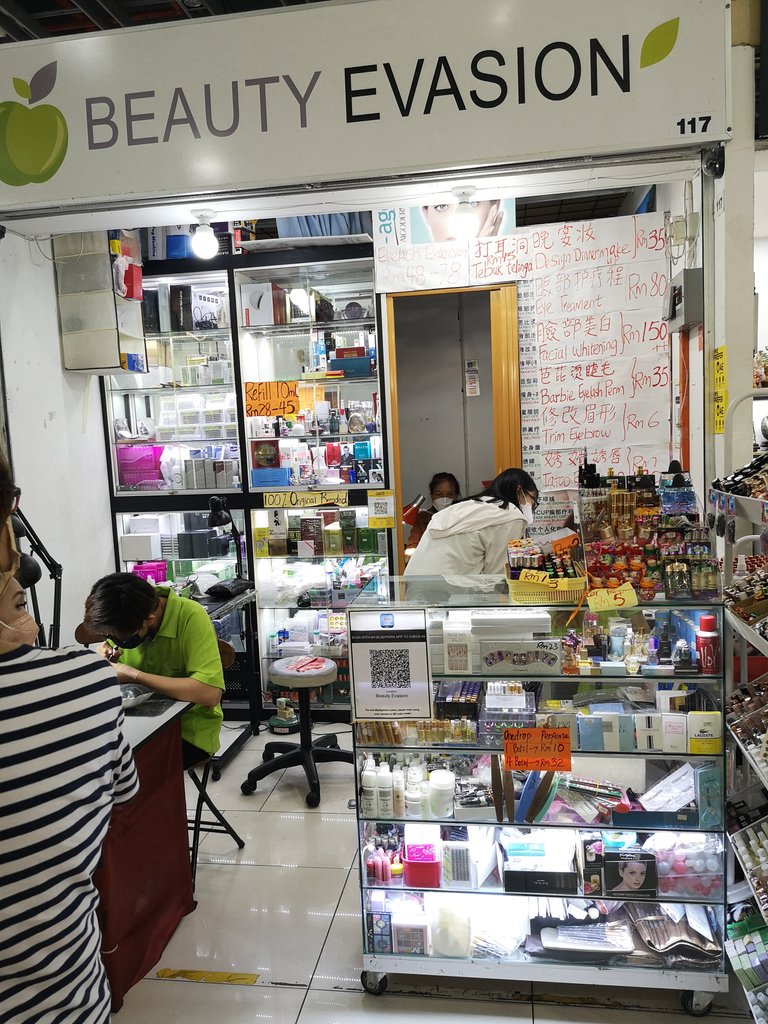 Another stall selling all illegal CDs. It wasn't a big deal here at Sibu. The demand is there probably because most people yet into Netflix. Haha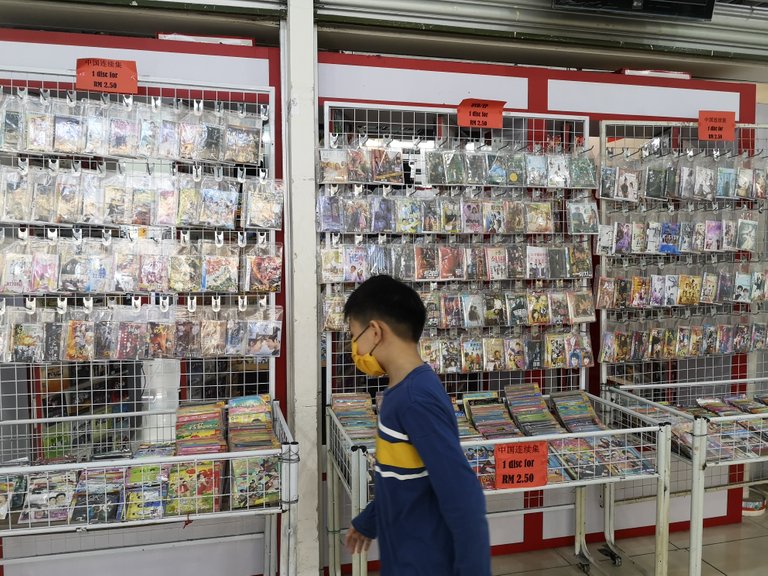 After that, we decided to walk to the upper floor hypermarket to buy stuff. Parents wanted to buy some fruits as well as luncheon meat, and we wanted to walk to look-see look-see.
So, we went up to Daesco Hypermarket.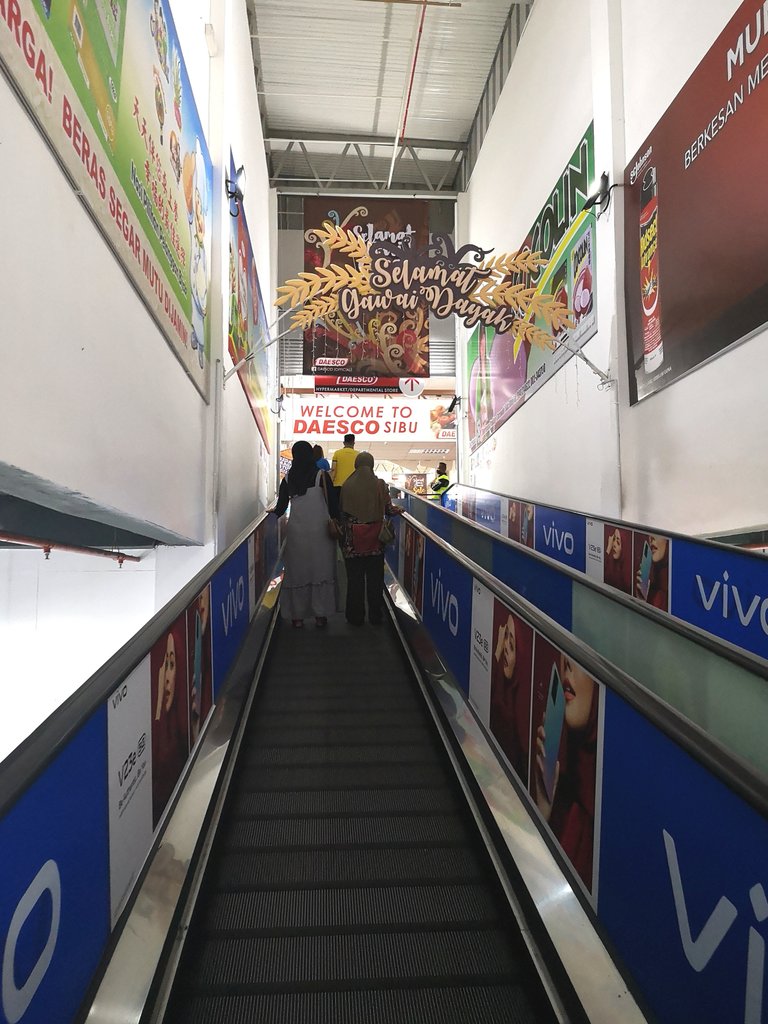 Greeted by so many of these deco on the ceilings. Selamat Gawai Dayak.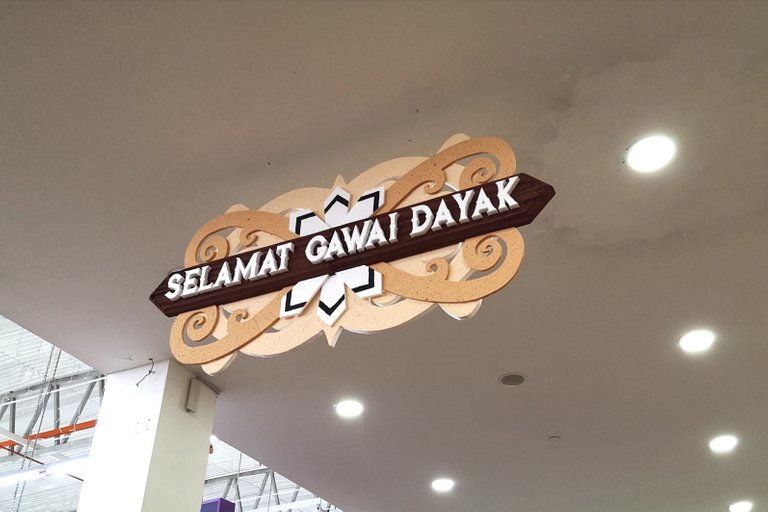 Also very crowded here. My parents said the stuffs here are cheaper so many come to buy things in bulk.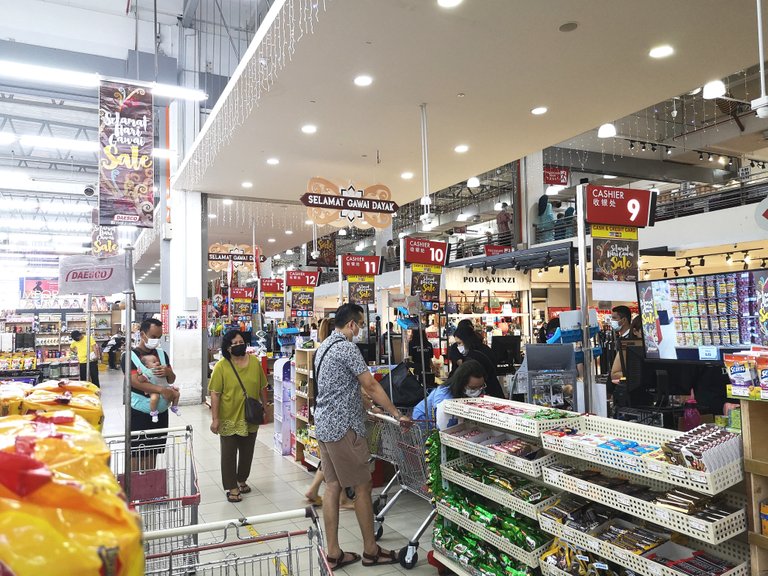 The son saw children mannequin and asked to take photo. He wanted to know who is taller.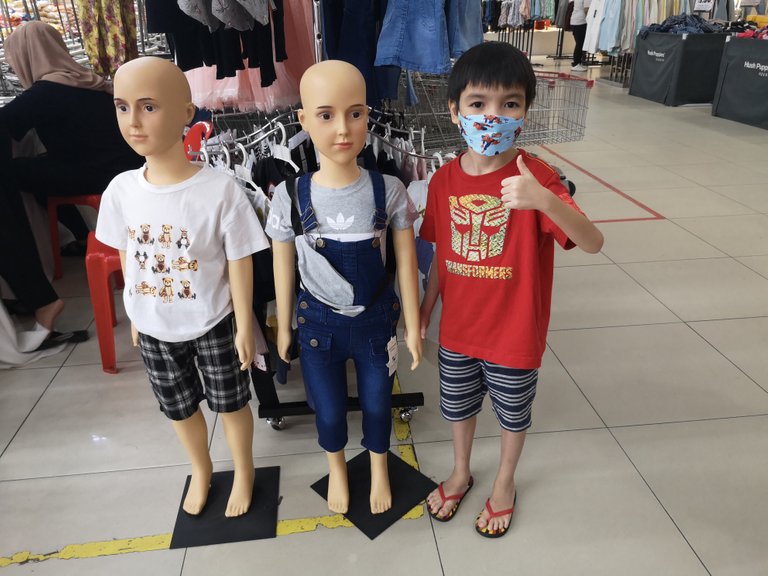 Then we saw something we wouldn't see at Kuala-Lumpur. Such a huge Mamee Monster 'Statue'. Haha. The boys commented that this Monster might scare away children rather than attracted them to buy hahahaha.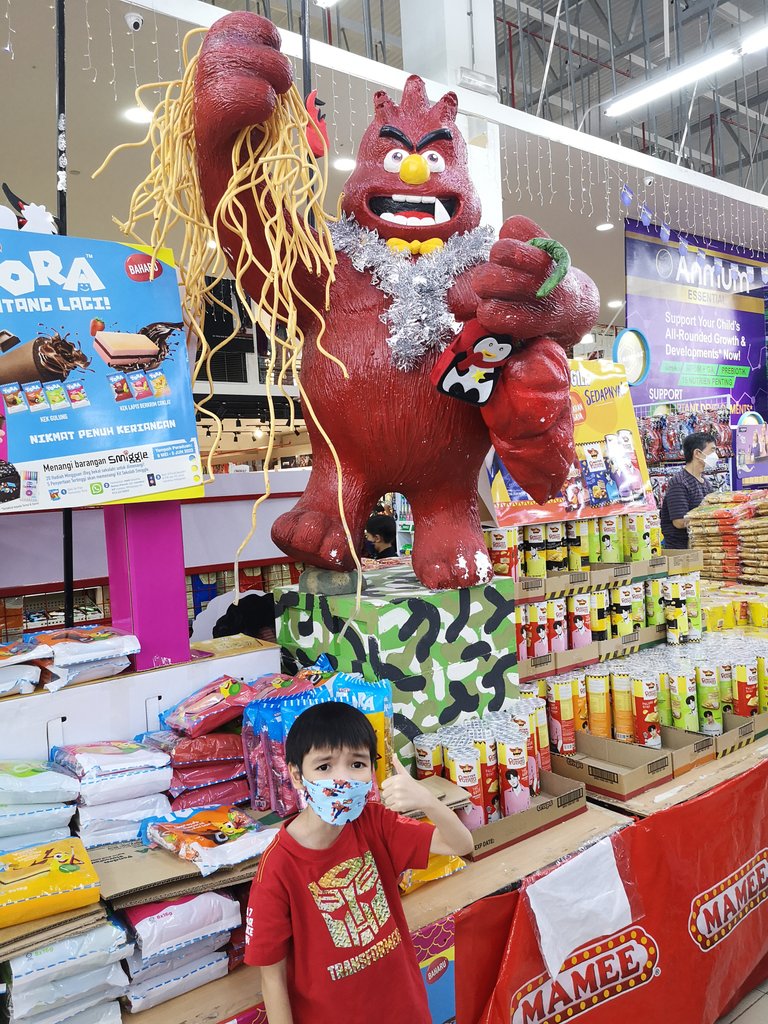 Then, we saw a collection of local instant noodle, couldn't be found at Kuala Lumpur, so husband grabbed two packets.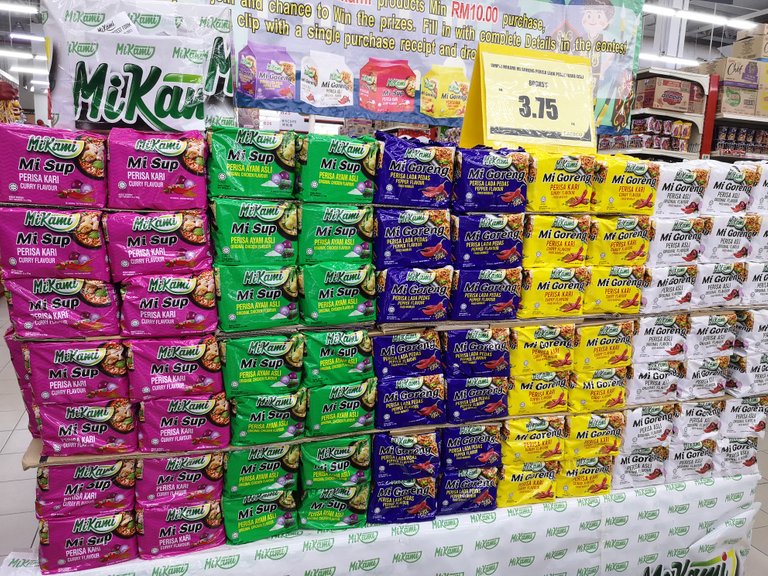 To the fruit section...
The fruit and vegetables section here is huge, like Sibu people love fruits and vegetables.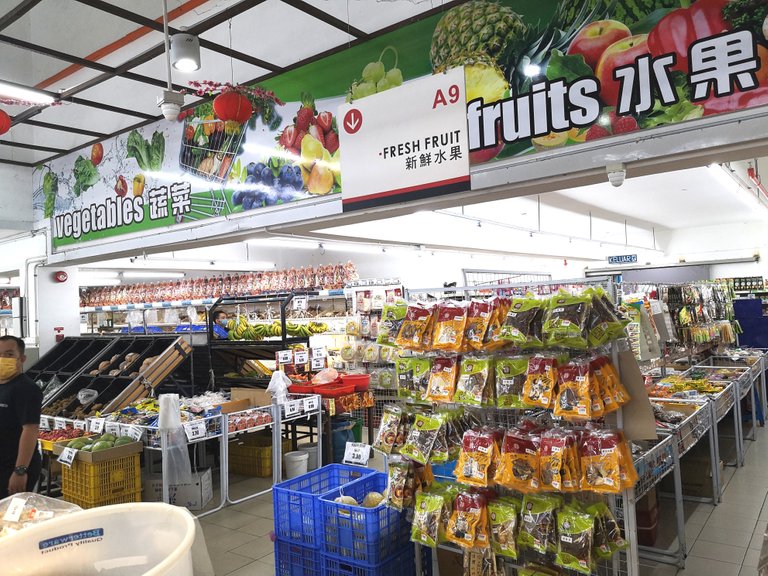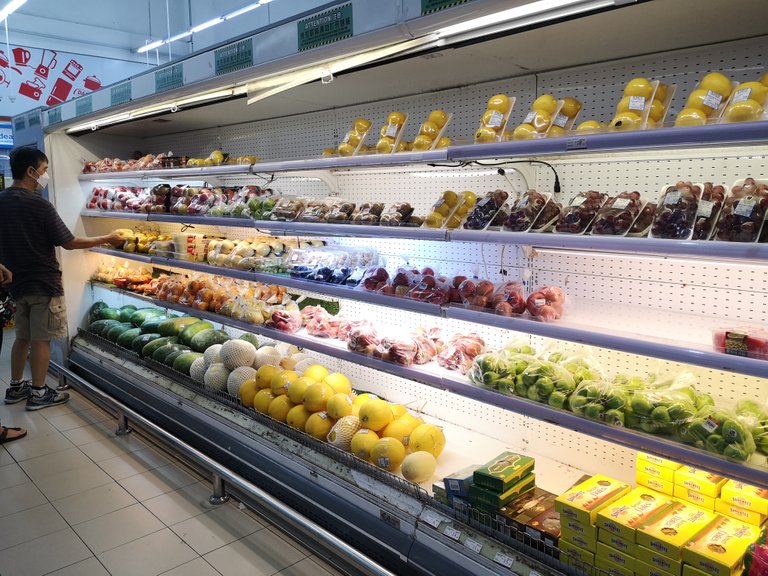 All the dried stuff and spices for cooking.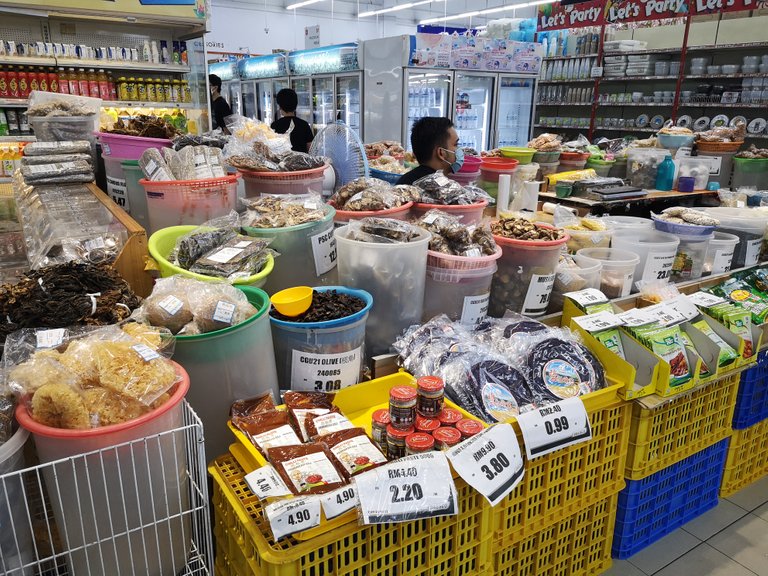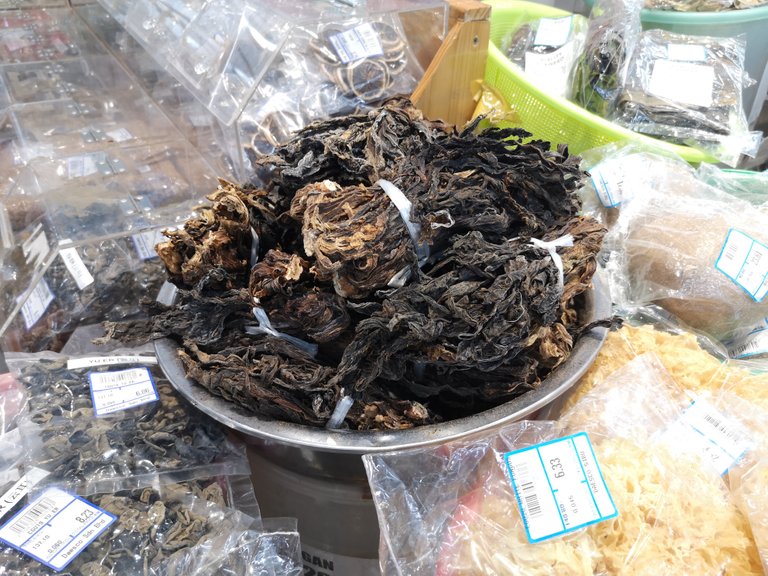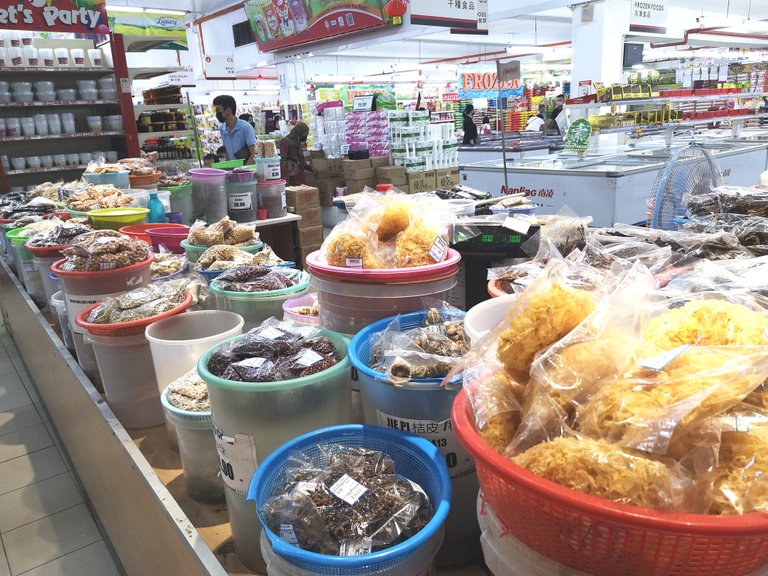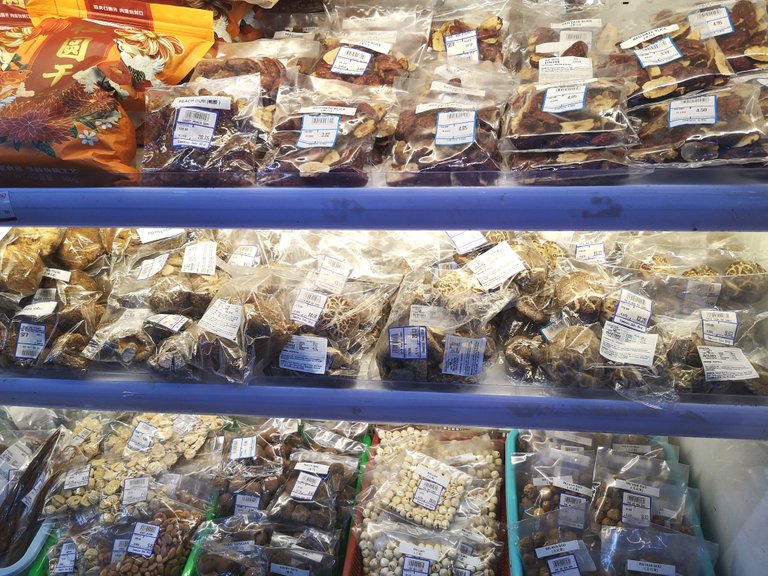 Halfway walking, dad came with trolley to put the stuff they wanted to buy. Jansen was amazed he could still fit in there.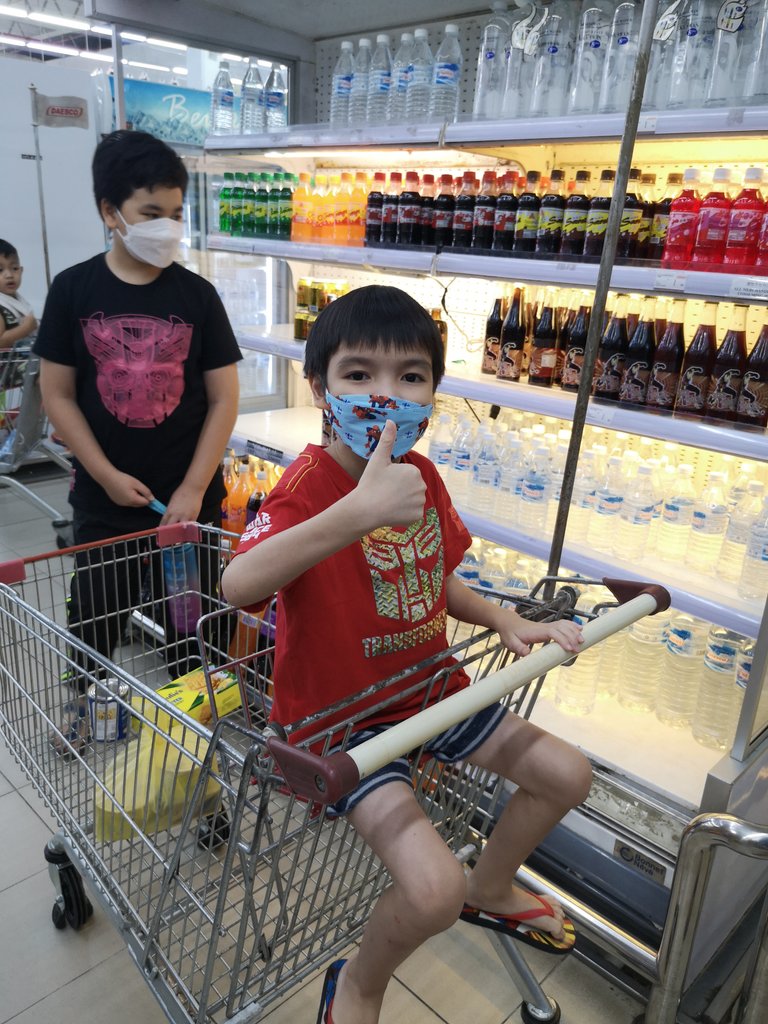 Non-halal stuff like pork and alcoholic drinks.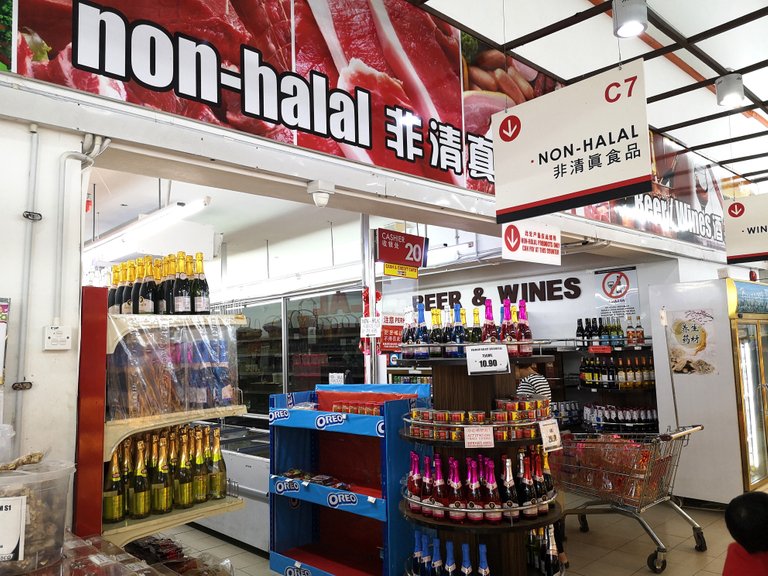 Then, we were done marketing. Mum and dad asked my husband to hand over the instant noodles for them to make payment. They said they were the host so they would pay everything.
We walked out of Daesco Hypermarket to go home, then suddenly my mum was walking slower. So she ended at a clothes shop because she wanted to buy shirt and pants for Jansen.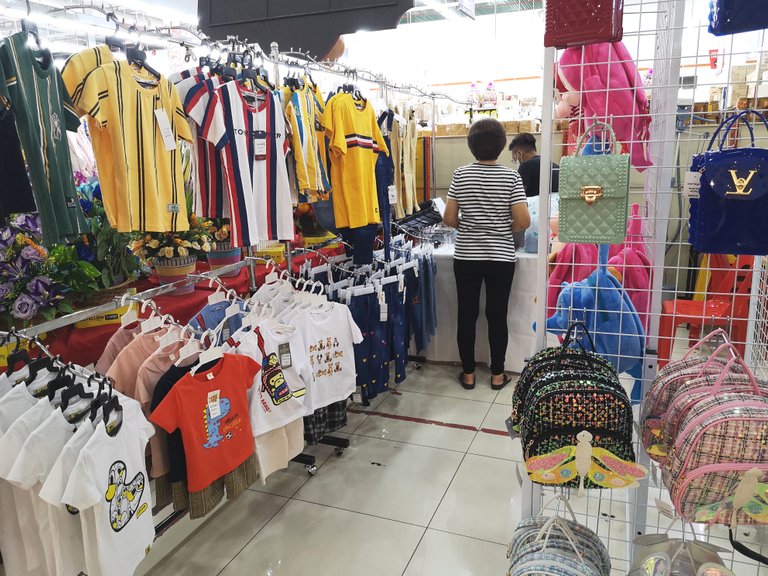 Then the boys saw something and exclaimed 'Kissy Missy', I was like "What is that?"
So it was this pink thing they saw at YouTube. I knew my nephew and nieces mentioned about it too, and said this group is popular. Okaylah, selfie with it.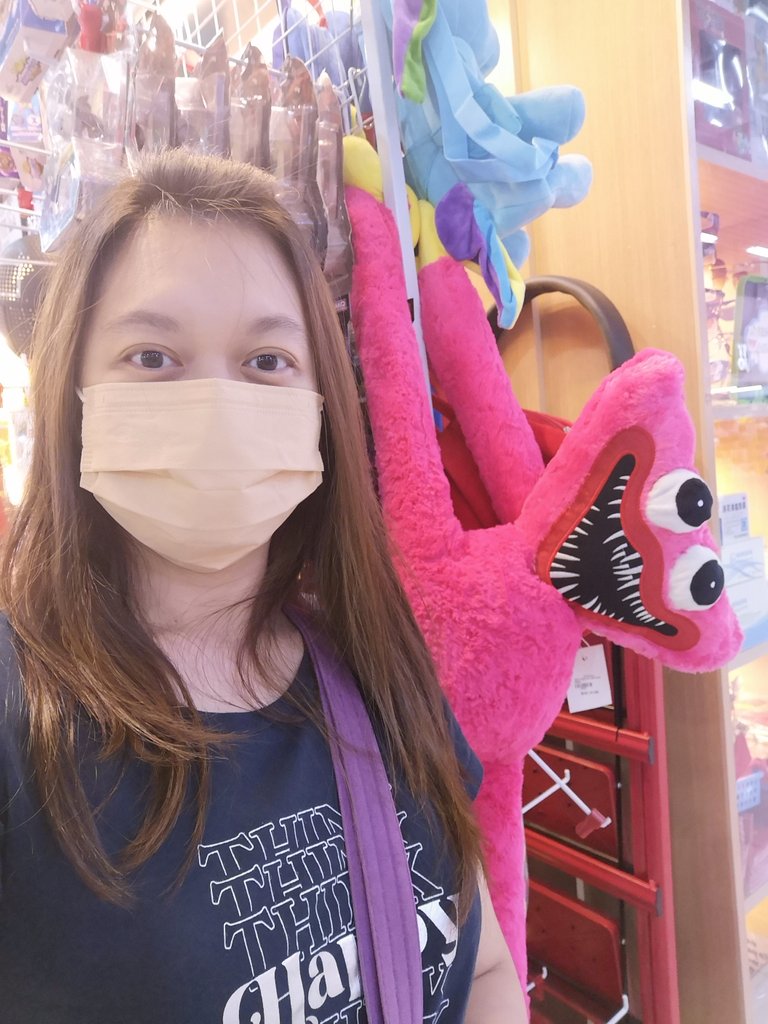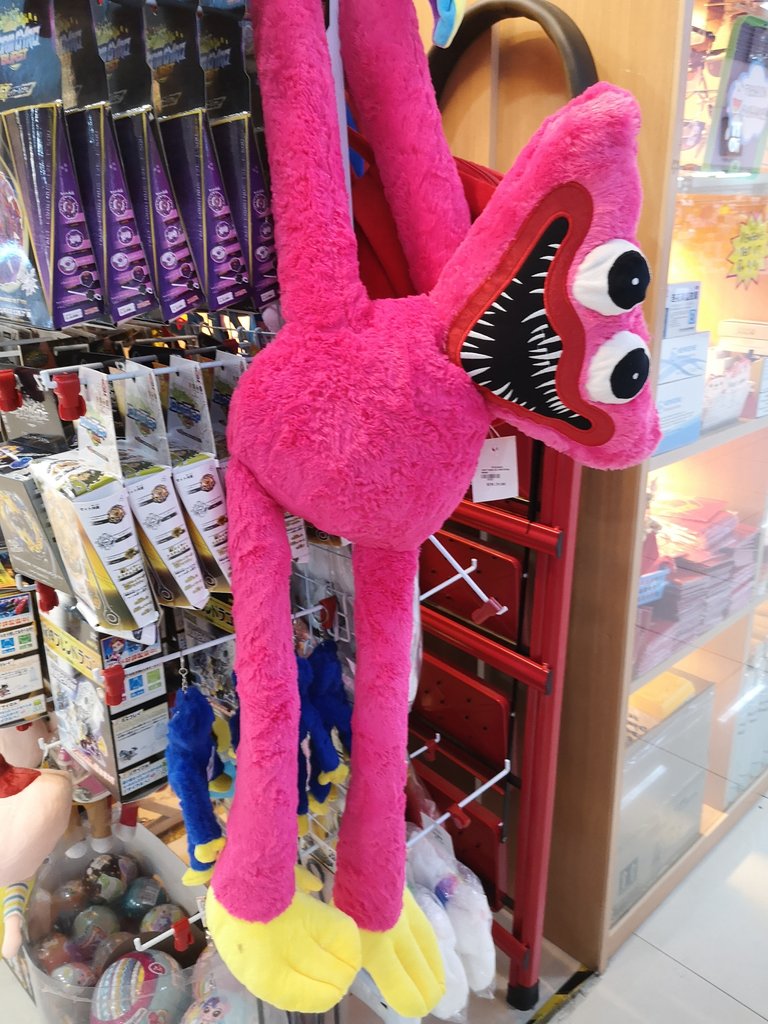 Going down escalator to head to carpark, we saw all the coins toy machine for children to sit on, both of boys spotted the characters they liked. Spiderman and Pokémon.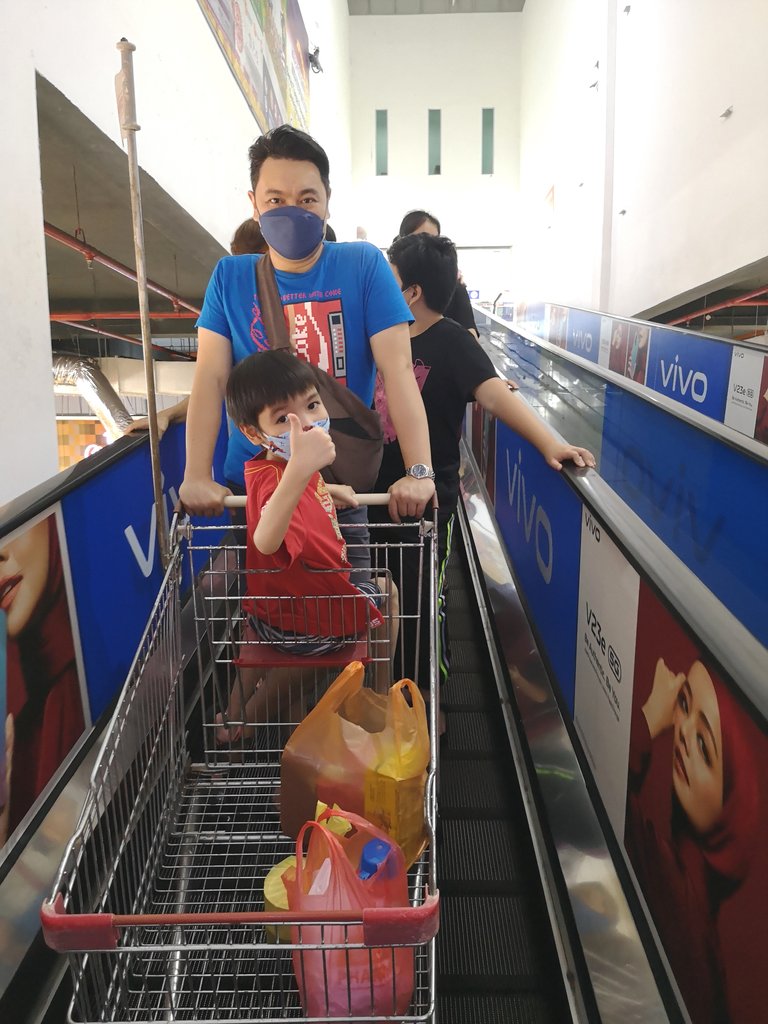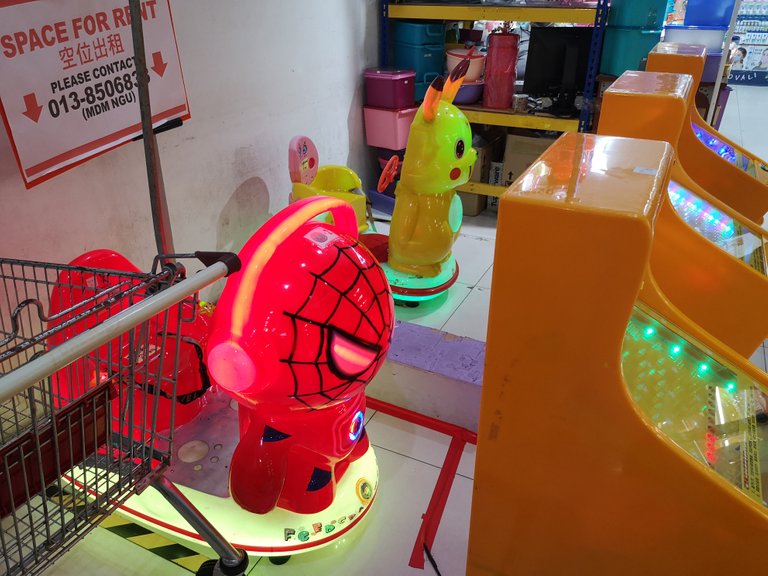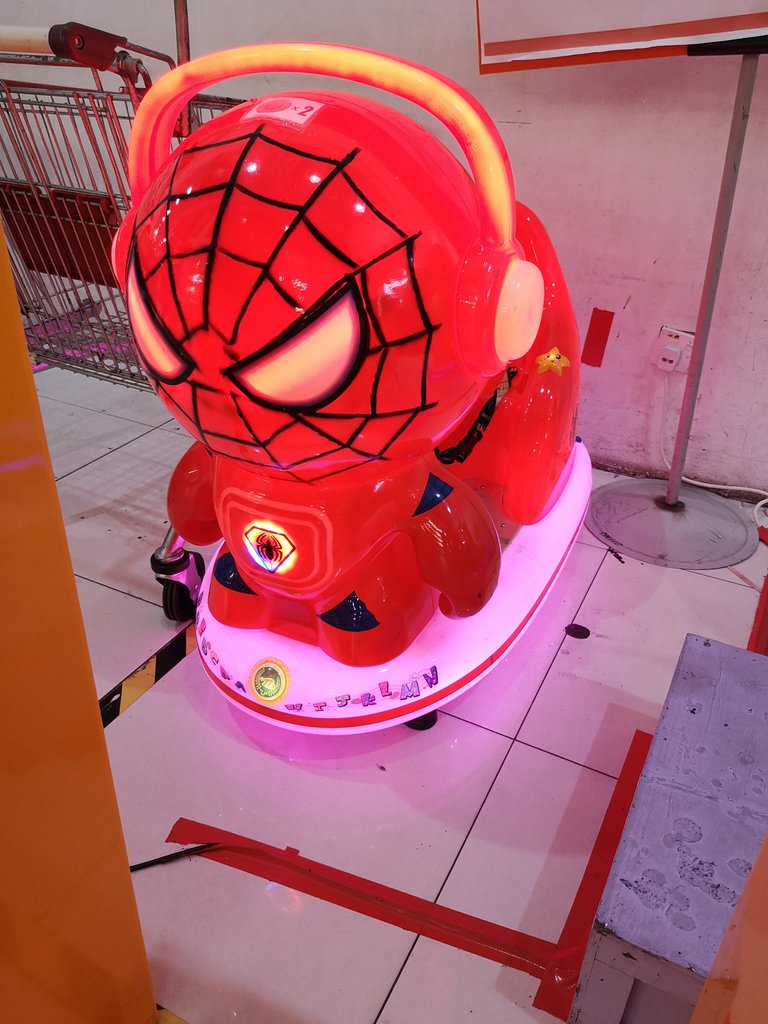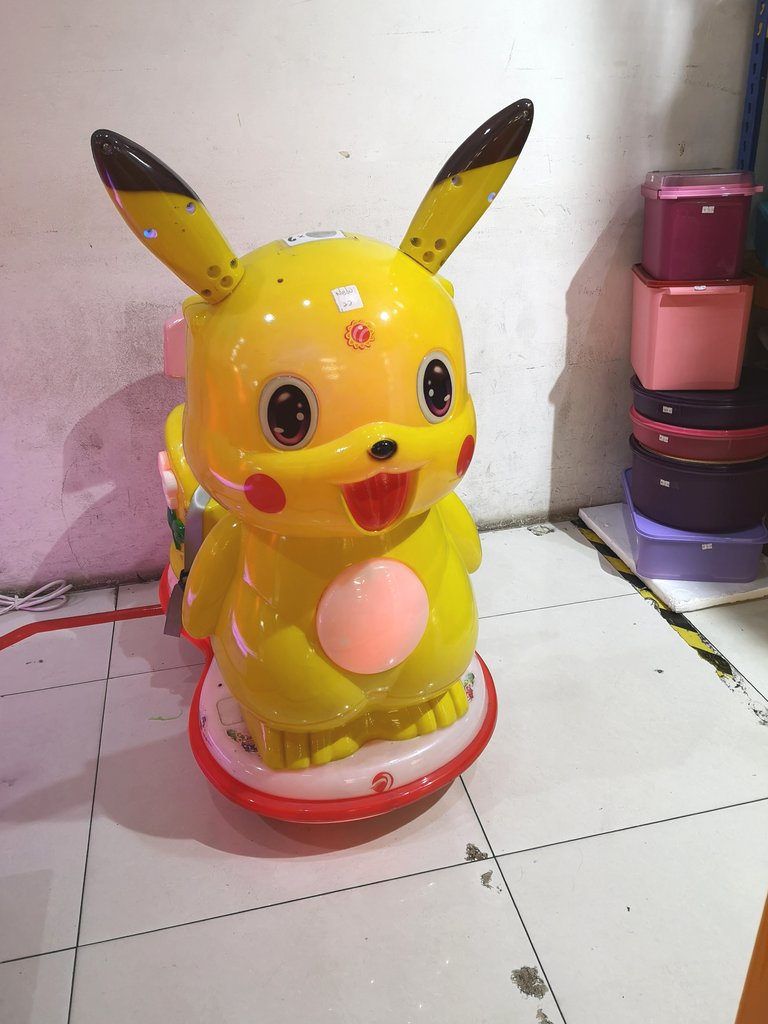 That's it for #marketfriday at Star Mega Mall, hope you enjoy looking at mall at smaller town. Come join us at Market Friday initiated by @dswigle.
---
Thank you for reading. Stay bubbly. Stay hopeful.

❤️Love from me❤️