Hi all 👋🏻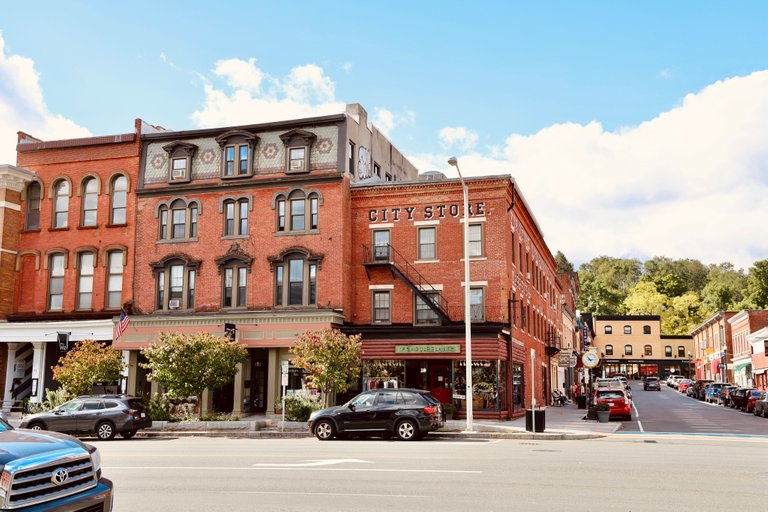 For my next post in our lovely #community this Friday for the #MarketFriday by @dswigle - Denise.
I will show you my views from walking along Main St in the cute town of Great Barrington on my recent visit to Massachusetts, USA 🇺🇸 the area is the "BERKSHIRES"
‼️If you want to know more about #MarketFriday's have a look at this post about it: "Falling for the Appalachian Trail: A Market Friday Story" from @dswigle where you find also the rules what to post if you want to join us.
These main photographs are taken with my new CANON R5 with 24 - 105 mm lens 😎 and the photographs from our lunch are taken with my iPhone on 27 September 2022.
Let's have a look around:
After we parked the car we start walking and see across the street this cute coffee shop.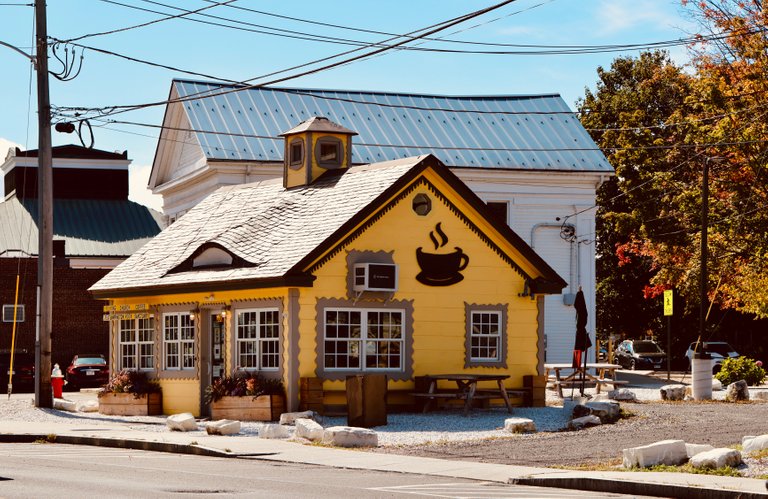 Walking past all shops on Main Street we see this one was closed and they put some tape / paper art on the window 🧡 that definitely gets everybody's attention.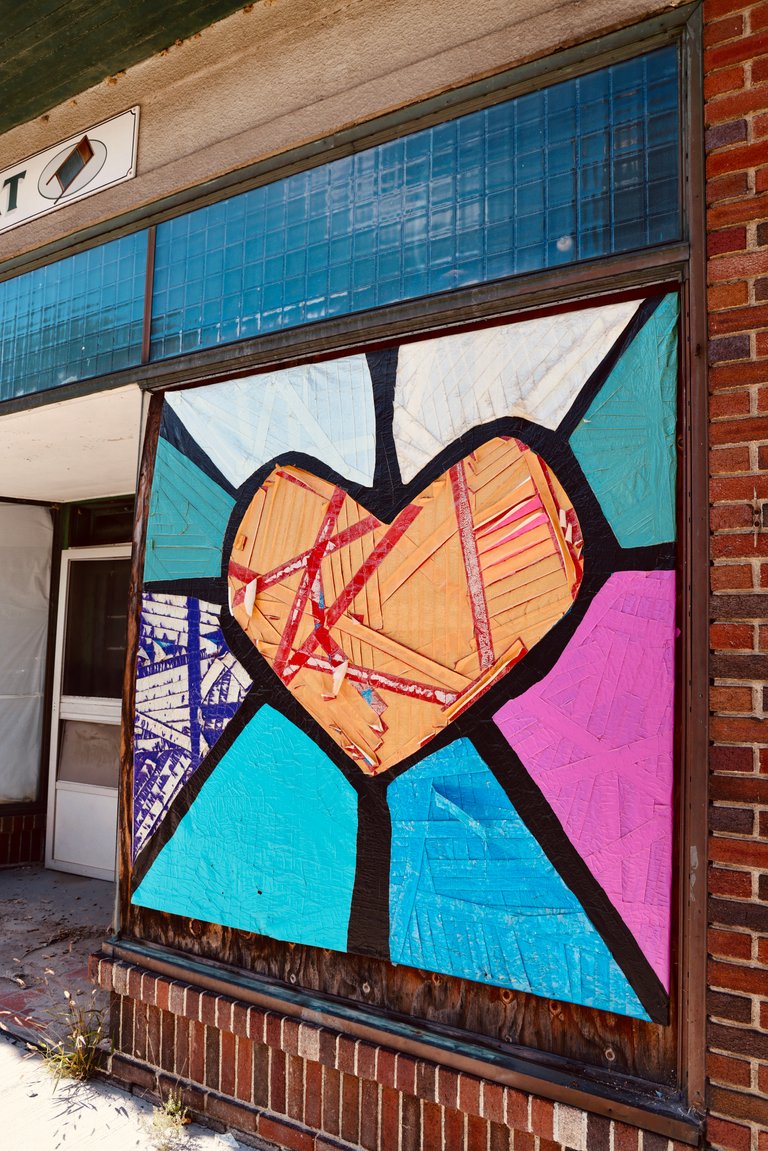 We pass by this shop's garden and see some flowers and a metal sculpture.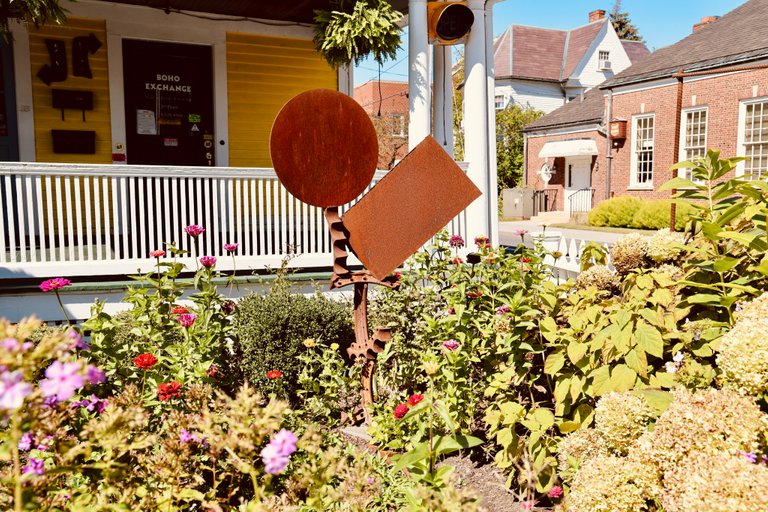 We pass by a church.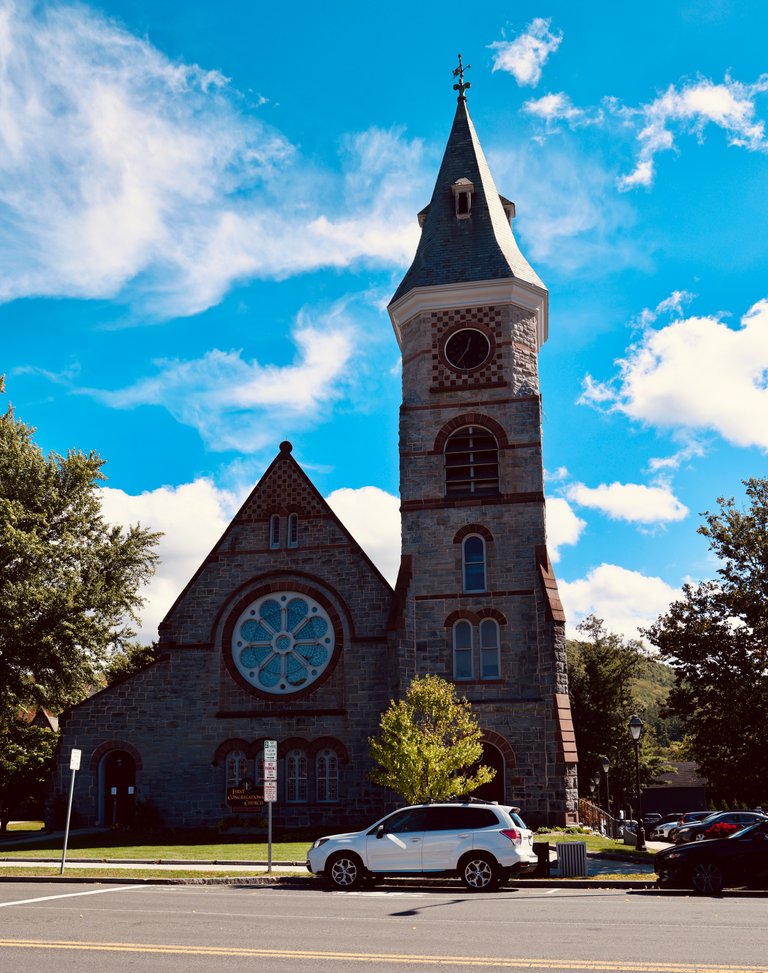 And are going through the side streets just off Main Street. This clock ⏰ really stands out on the pavement. Even the architecture in the back. So cool 😎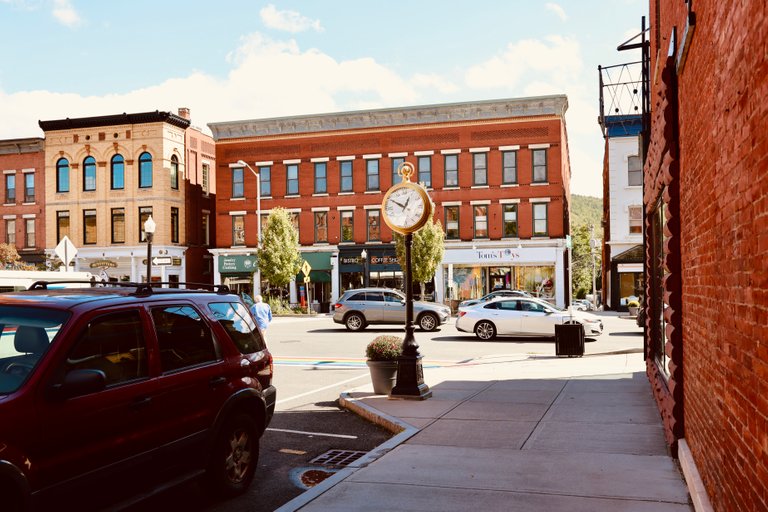 We decided half way the walk that it was time for some lunch, so we went into a little restaurant.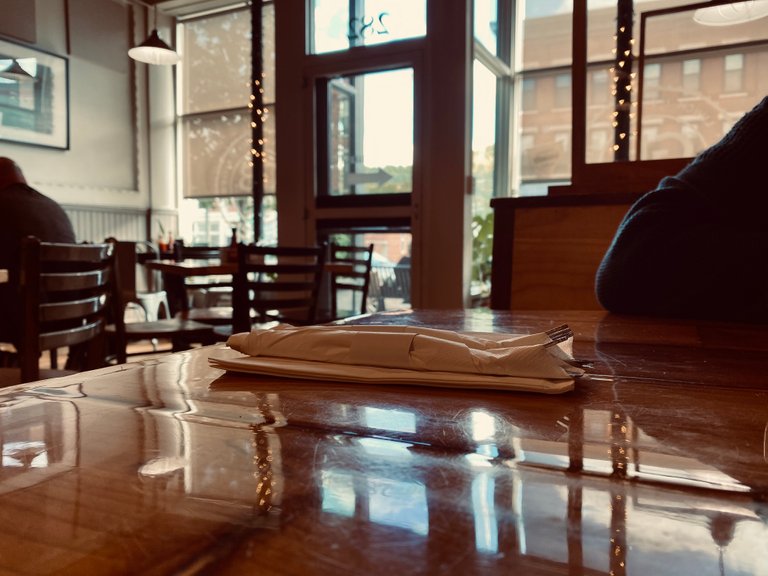 We ordered our drinks and food:
Large cappuccinos are brought.

While we wait for the food to arrive let me tell you were we are.
The restaurant is called "GB eats"
Located on Google maps with the yellow star ⭐️: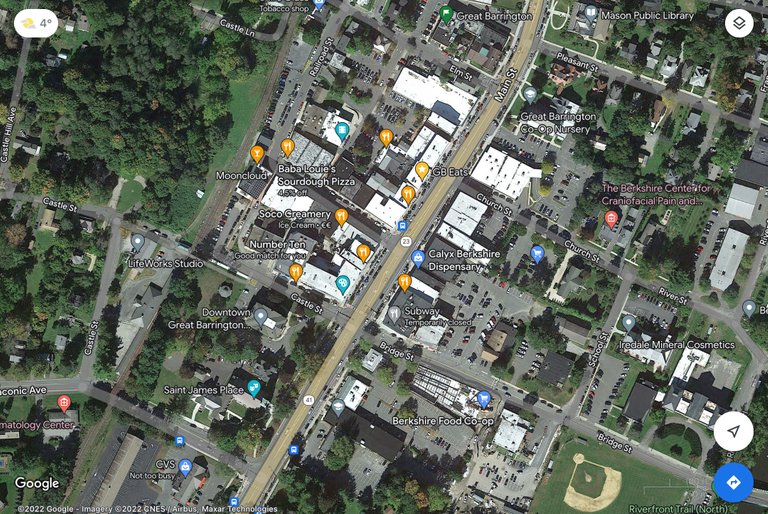 Their website and menu you can find here: GB eats Great Barrington
Now our food comes and have a look at this 😊😎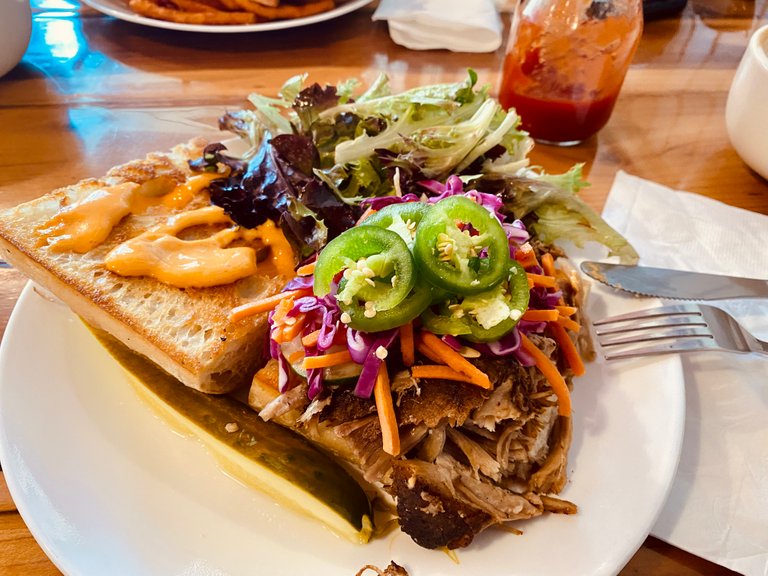 I had the "Pork Bánh mì" what cost $15
Hubby got the "The Classic Burger" with sweet potato fries what cost also $15 + $2 for the change in sweet potato.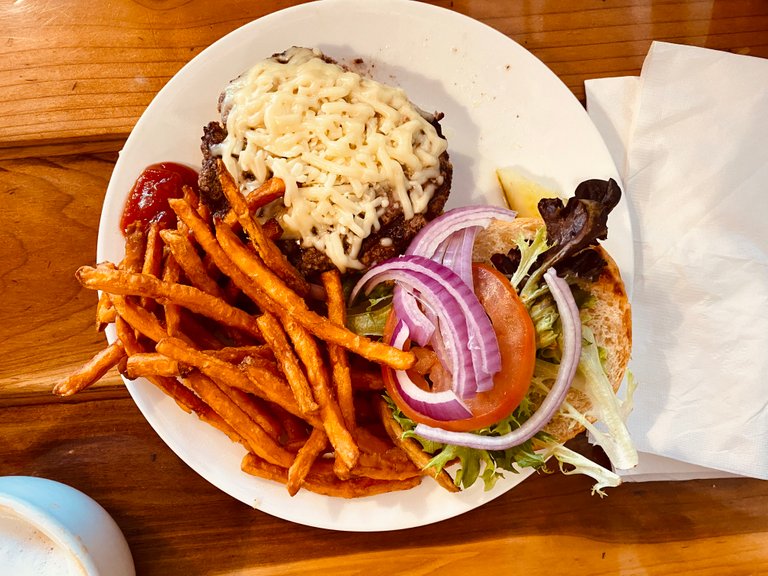 I can tell you it was delicious, if you are ever visiting the Berkshires and the town of Great Barrington. Check out this little cute restaurant. 😊
After lunch we walk a bit further around the Main St.
We see on a side street this Performance artcenter.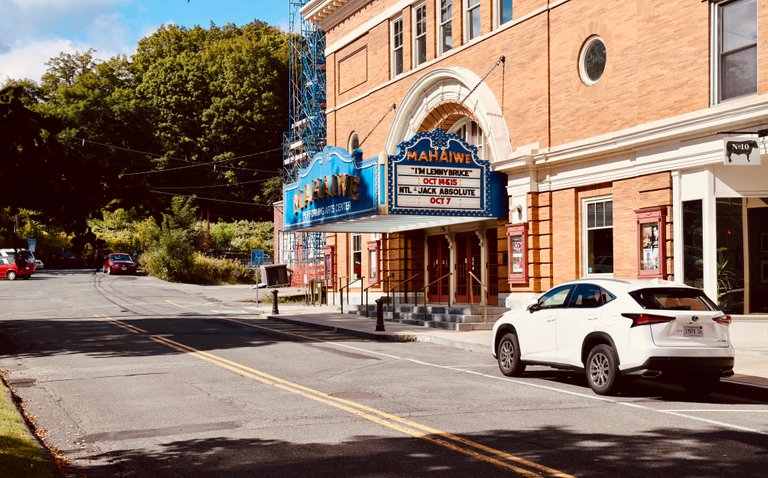 Some larger buildings with amazing features.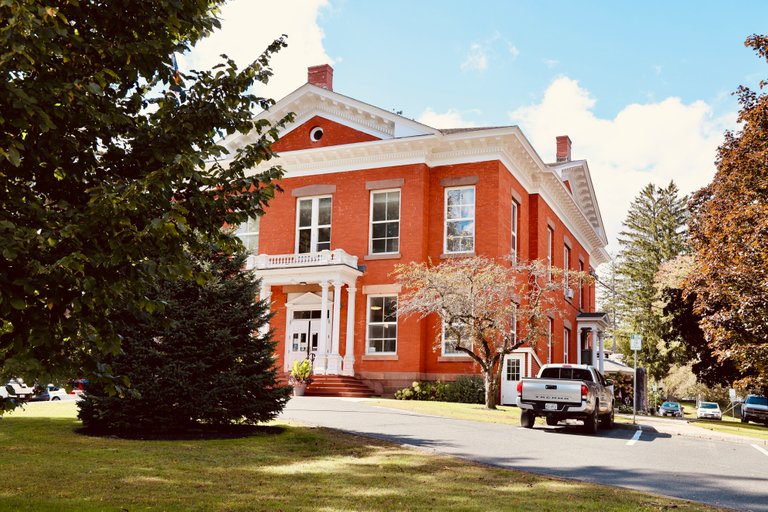 This one is recently renovated… the garden was still bare. They surely did a great job. 😎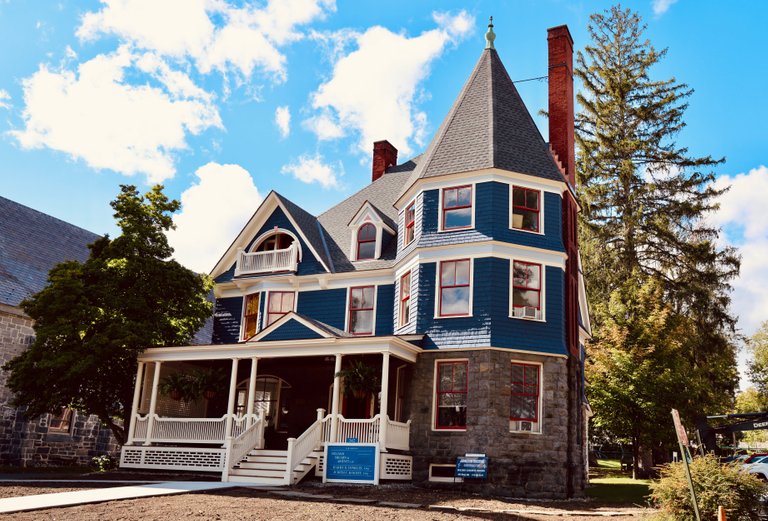 Some details of another church we pass by.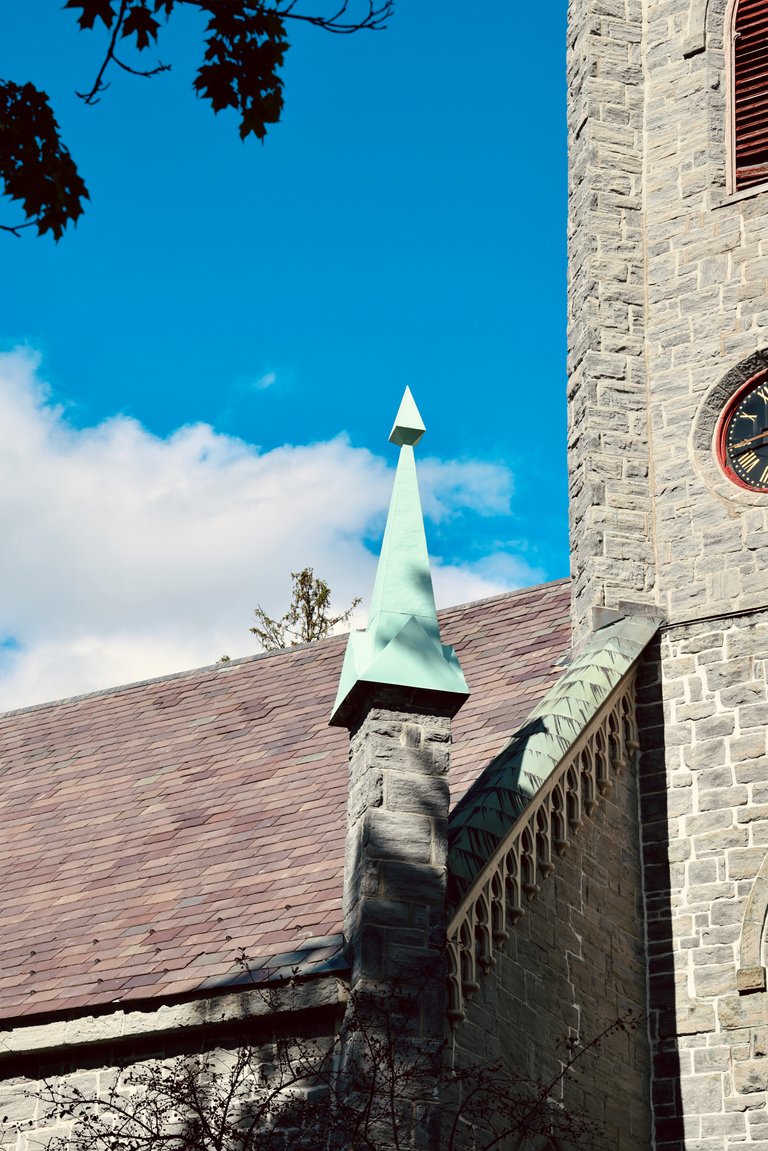 It's beautiful door… with planters on each side.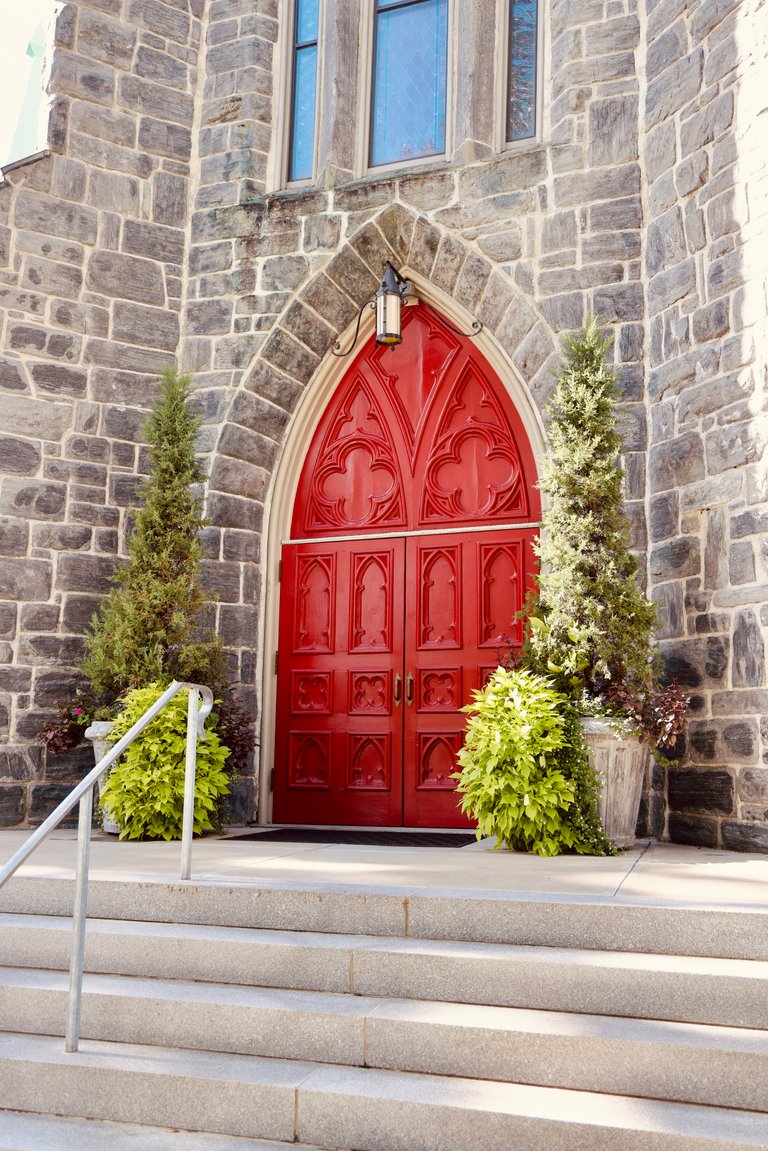 A very cute house in a side street… 🥰😎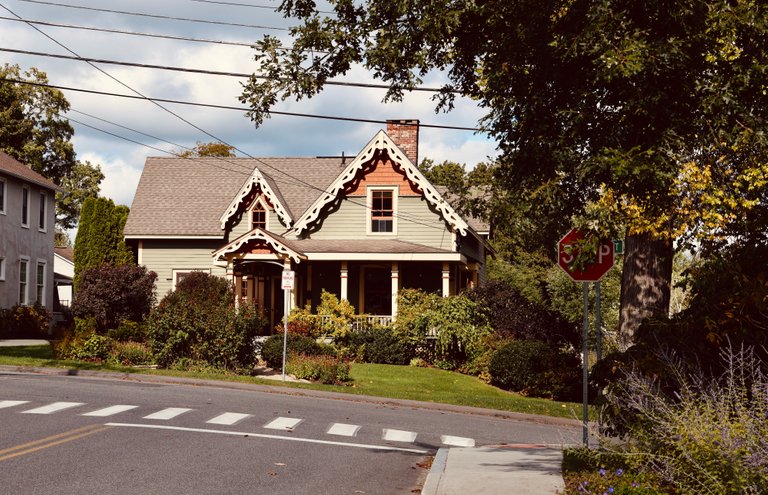 Some red leaves in the sun ☀️ 🍁🍂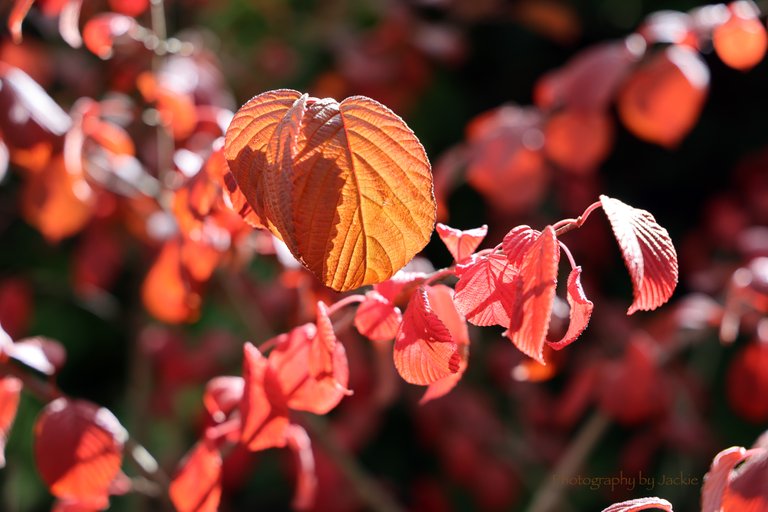 The town's library 📚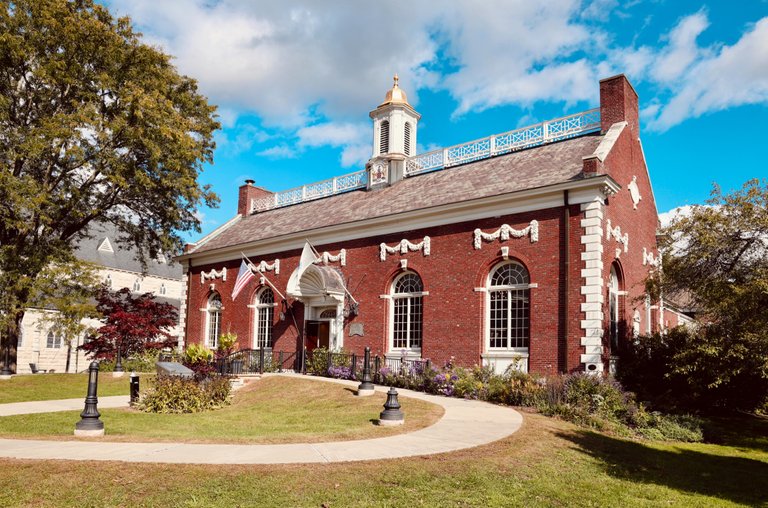 And some chairs to enjoy some sun beams on the grass bit of the library 📚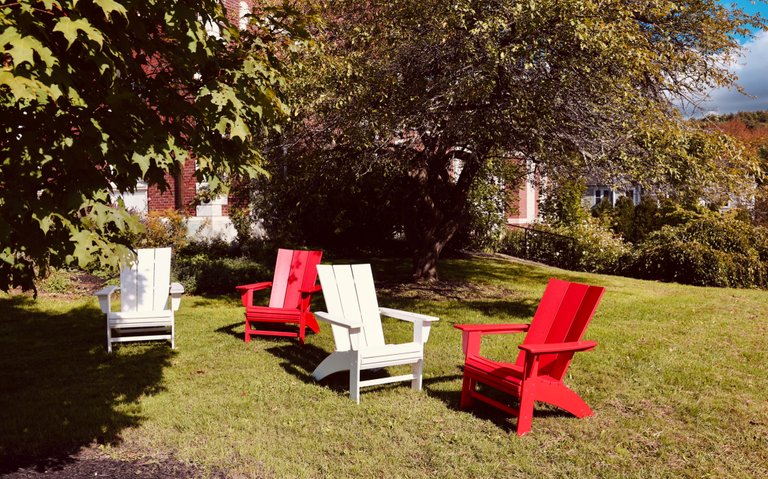 Next to it we look into the street and see rolling hills…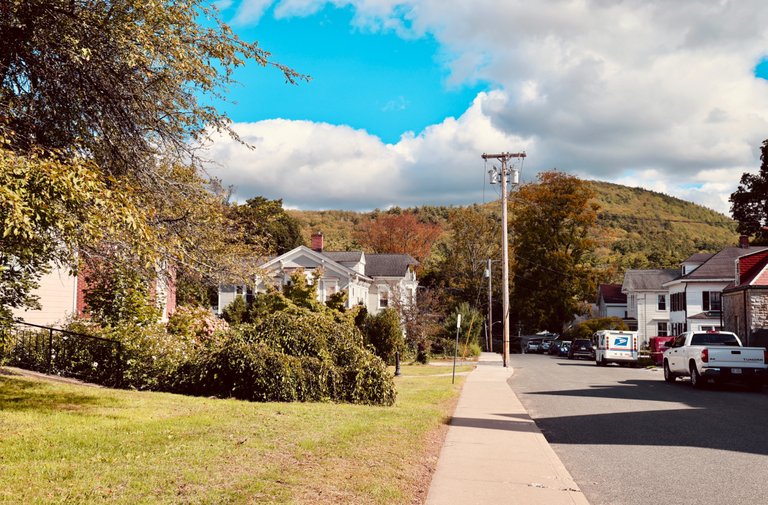 Views across the street.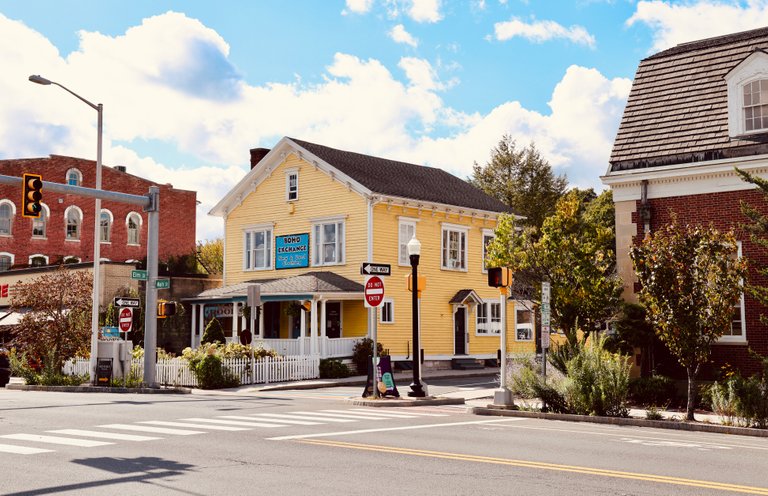 Another part of the first church when we walk by on that side of the road.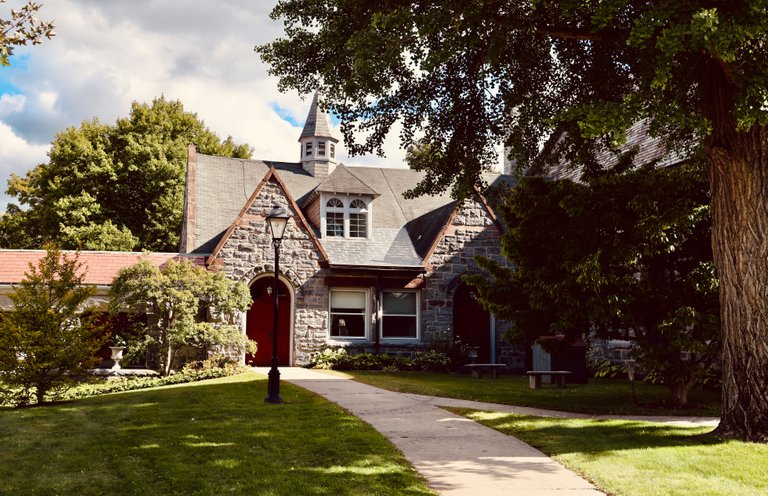 And how can I forget #alwaysaflower 😊😎 these stunning flowers I found in one of the shops windowsill's 🥰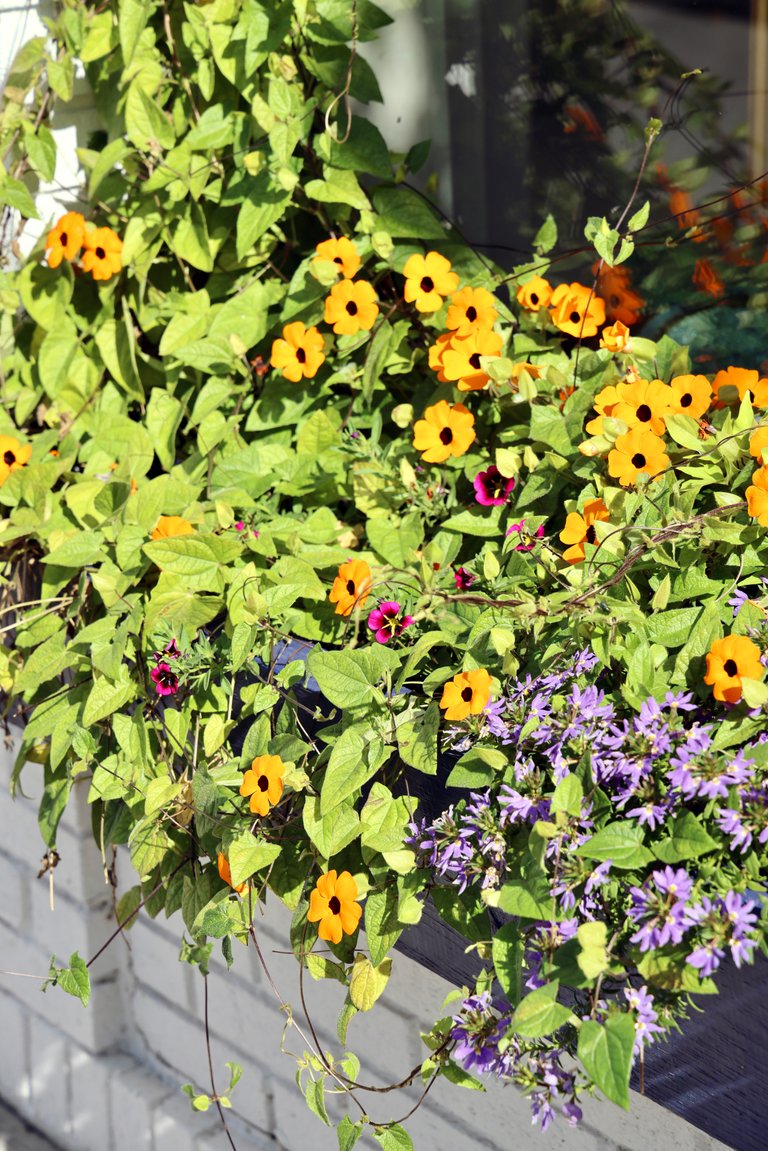 What brings us to the last photo and that's all for today's #MarketFriday post. Hope you enjoyed coming along with me on my latest travels to the state of Massachusetts. 🇺🇸 I will share more US adventures very soon, stay tuned! 😎😊
Until the next one! 👋🏻😎 are you joining me again soon? 😉💃🏻
Thank you for looking and reading 😊 🙏🏻
Any questions or comments, let me know. Always happy to help.
Have a great #MarketFriday all 😎
Grtz Jackie
The divider is Created by SilverFish / @ mondoshawan
Unless stated otherwise: All art and photos used in my posts are taken, created and owned by me. If you wish to use any of my photographs, please contact me first. As I have used some commercially myself. We don't want that you or somebody else gets into trouble 😉 So please don't use them without my consent.
🖼 My PRINTSHOP: for the purchase of all kind of prints in many sizes from my Artworks 🎨 and Photography 📸 Which come on different objects too. Have a look in My Prints Shop!
!pinmapple 42.19548 lat -73.36144 long "Market Friday" ~ Walk through the "Main Street of Great Barrington" ~ Massachusetts and lunch, my US adventures 😎 🇺🇸 d3scr