I had a hectic week in Melbourne, and we were hit with a lot of rain in a few days. I've finally have a day off and I'm so pleased to meet my friend @sunnyvo who has just arrived Melb from Darwin. We're recommended to have lunch at one of the very old pub name- Stags Head Hotel where my friend used to work here before.
Stags Head Hotel is a very old pub in Williamtown in Melbourne. It was built in 1849 and has been serving locals and tourist alive ever since. The pub has a cozy atmosphere, with a fireplace in the main room and plenty of dark wood paneling.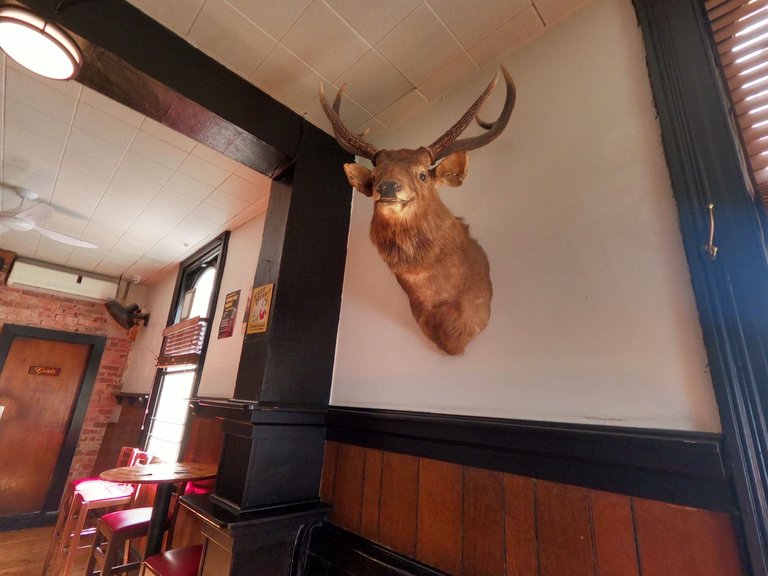 I'm wondering if the head on the wall is real lol but it does look scary 😃 Updated: it's real that killed by Mr Black a local patron in Country Victoria. It's been very well taxidermist and 30 years old this buck still looks very much alive.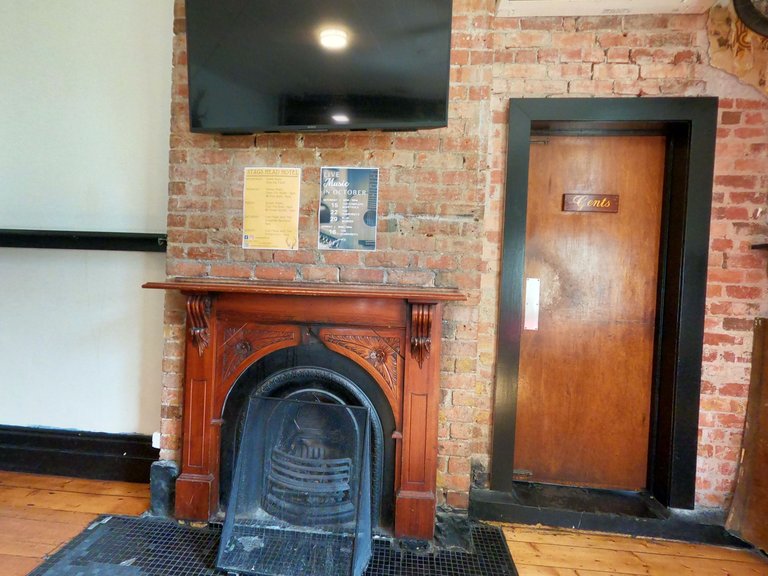 I've heard that the Stags Head is especially popular in the winter months, when locals come to warm up with a pint by the fire.
There is a band playing at the pub tonight but we choose to visit it during lunch instead. While we're in town, we also take the opportunity to show my friend around and enjoy the sun. 🙂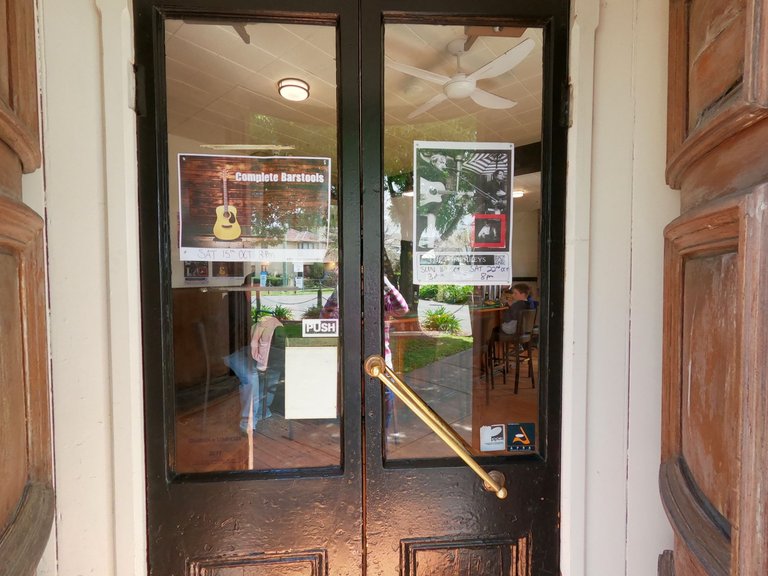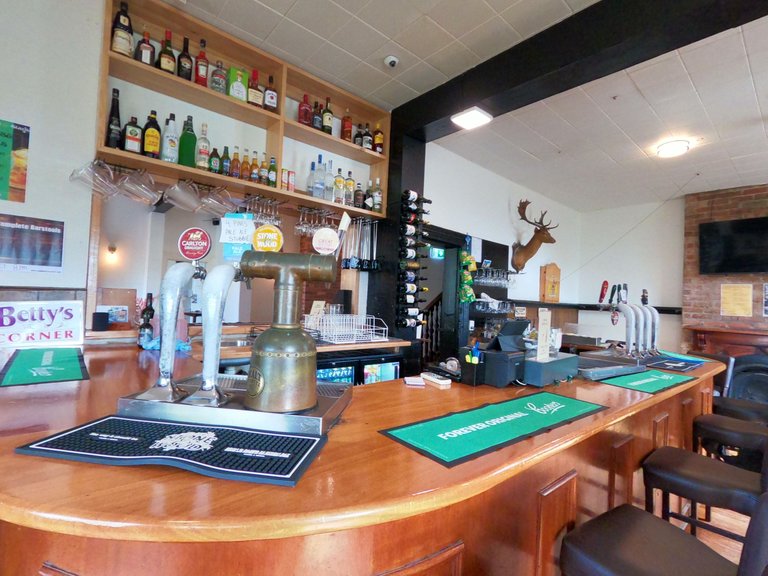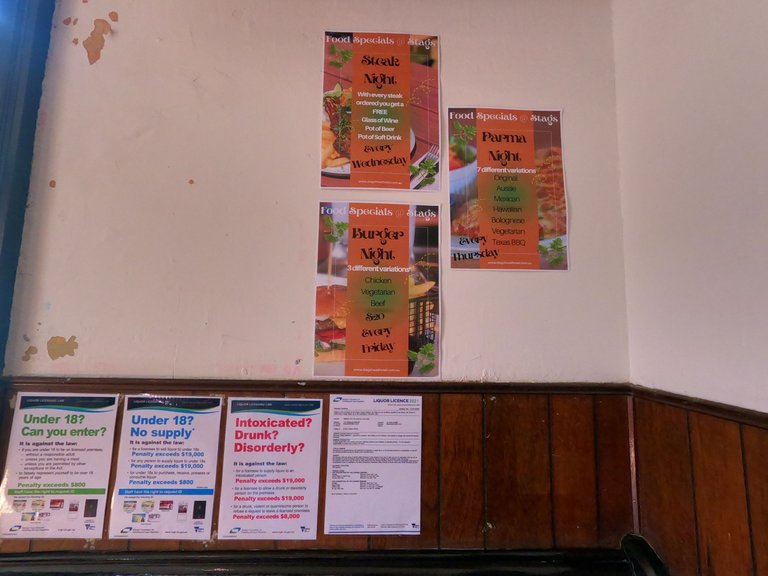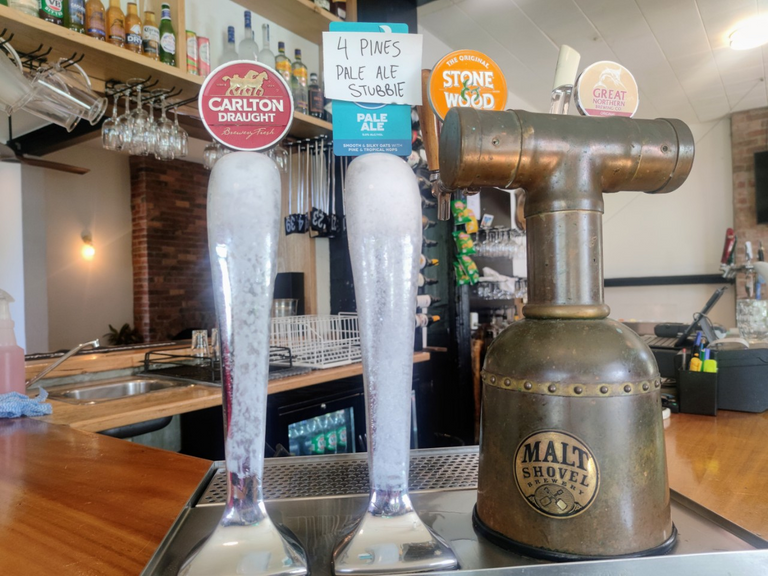 There are two floors in the Stags Head. First floor spaces are used as a restaurant, event, and function event space. On the second floor, there were rooms for guests, but now residents live there.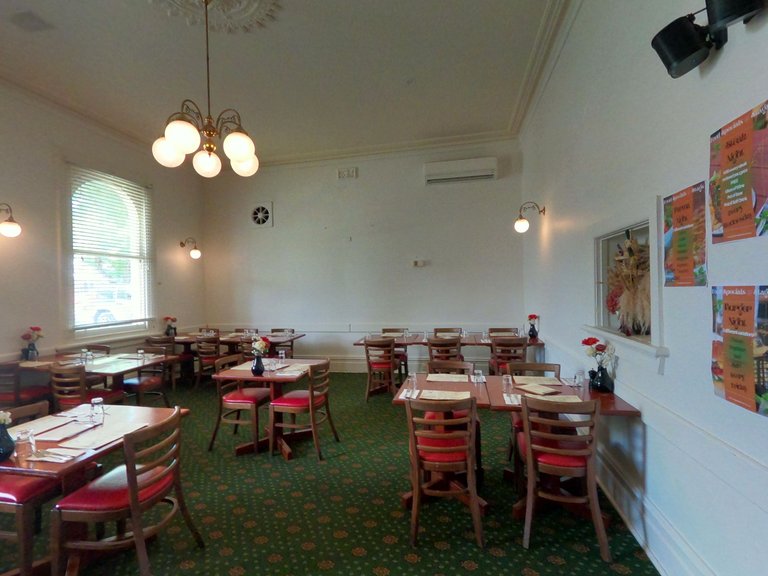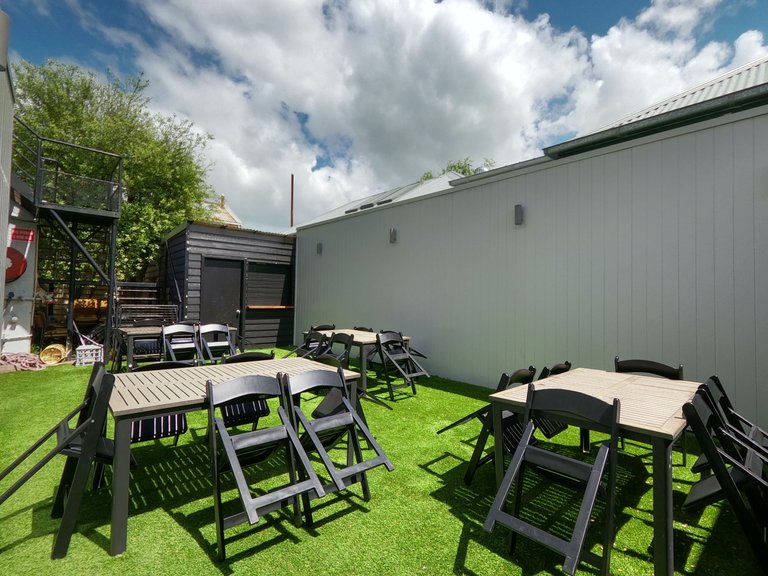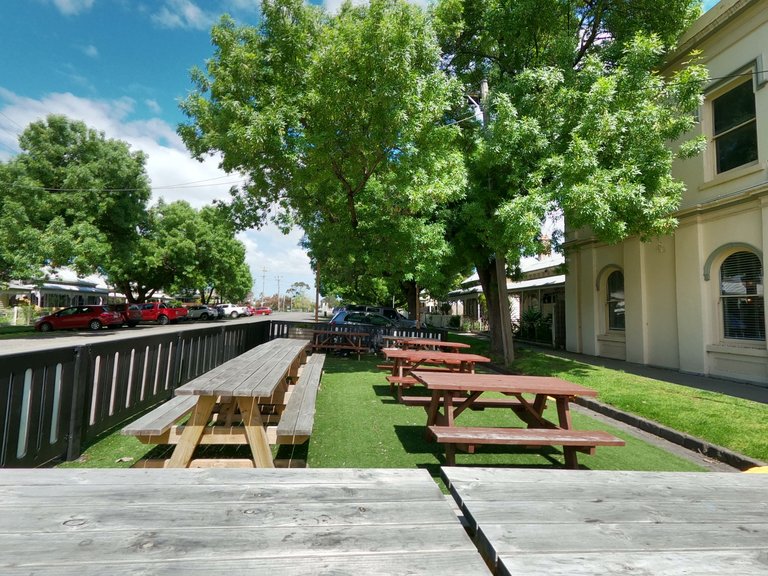 The menu has something for everyone, from starters to main courses to desserts. We order chicken parmigiana (topped with ham, sugo, mozzarella ella and served with chip and salad~ from menu) and fish & chip (Beer battered Pollock fillets served with chips, salad
& tartare sauce- from menu). The food is fantastic and the atmosphere is perfect for a casual lunch with friends. The prices are reasonable (24 aud each meal) and the portions are generous. You can see the meal, lol, they're huge but delicious and we will definitely be having it again soon.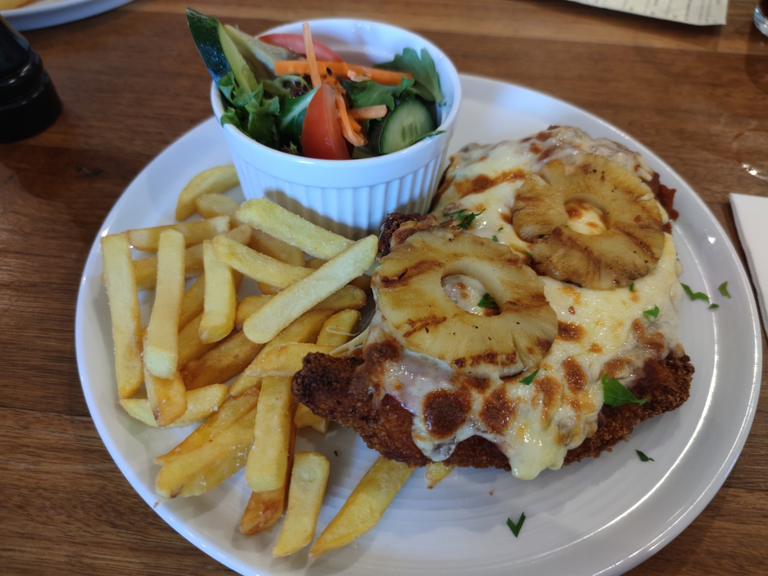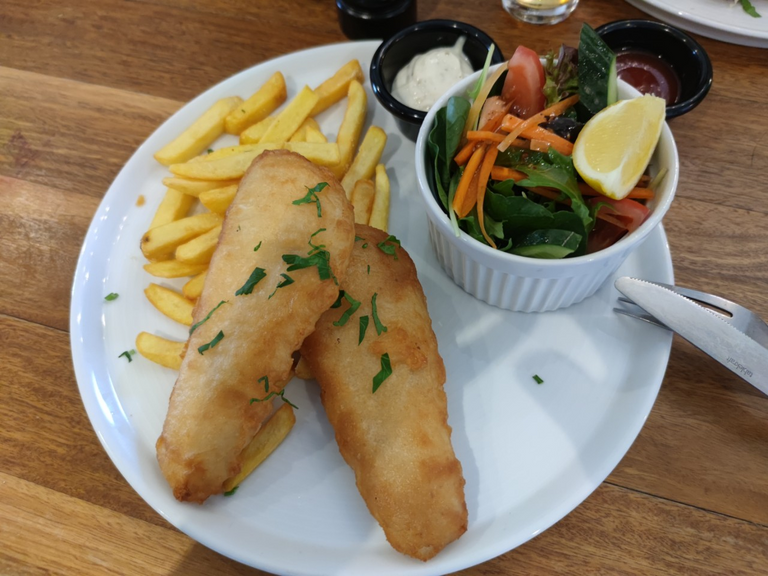 There are a few locals, and we get to hear all the latest gossip, lol. While having lunch, my friend told us about the ghost he saw here at the pub back to many years ago when he was working here as a bar manager. My friend said that he had seen the bearded guy without feet well-dressed with the top hat several times, always in the same spot next to the window on the second floor
looking outside; and then turned looking directly at my friend lol. He's very confident about what he saw and the temp in the room dropped suddenly every time the guy appeared. It wasn't threatening but enough to scare him to run back to downstairs. His story was interesting and got us thinking about other things that have happened here. The pub has been around for a long time and has seen many things, from celebrations to sorrow. There are bound to be some stories about this place and maybe even some ghosts. Who knows? I ask my friend if the ghost is around here today? 😃 He was always a skeptic, never believing in anything that he couldn't see with his own two eyes. But, this changed everything, and since then he believes it.
There's nothing better than sitting in a pub that's been around for more than 150 years, drinking a pint of beer, eating a hearty meal, and chatting with friend. We have a great time here and really enjoy the old school local pub without pokies.
Today's Sunday; however, I find what I've done suitable for #marketfriday community. So this my entry for the #marketfriday challenge hosted by amazing @dswigle ❤