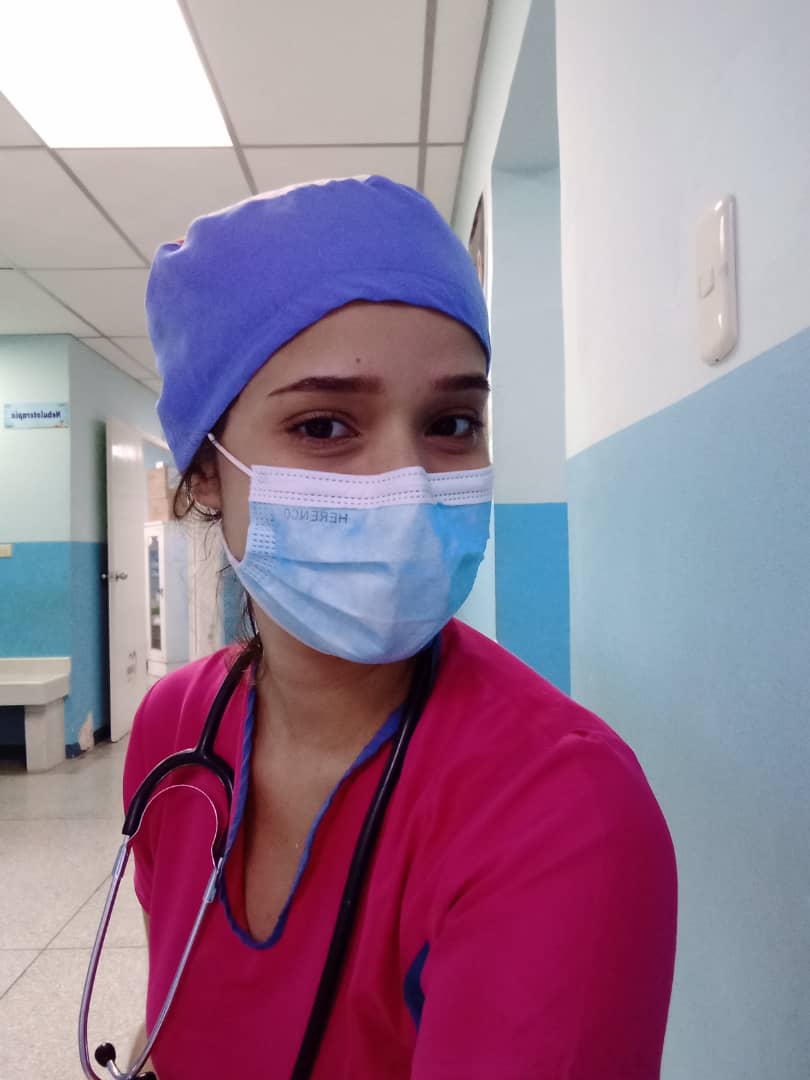 ¡Hola Blogueros!
El día Jueves fue mi segunda guardia por ruralita, y tengo varias fotografías bastante interesantes para mostrarles, de ese día. A esta guardia llegué bastante tarde, casi a las 6:00pm, pero afortunadamente esto no me cohibió de realizar algunos procedimientos.
Thursday was my second watch for ruralita, and I have several quite interesting photographs to show you, from that day. I arrived at this watch quite late, almost at 6:00 pm, but fortunately this did not prevent me from performing some procedures.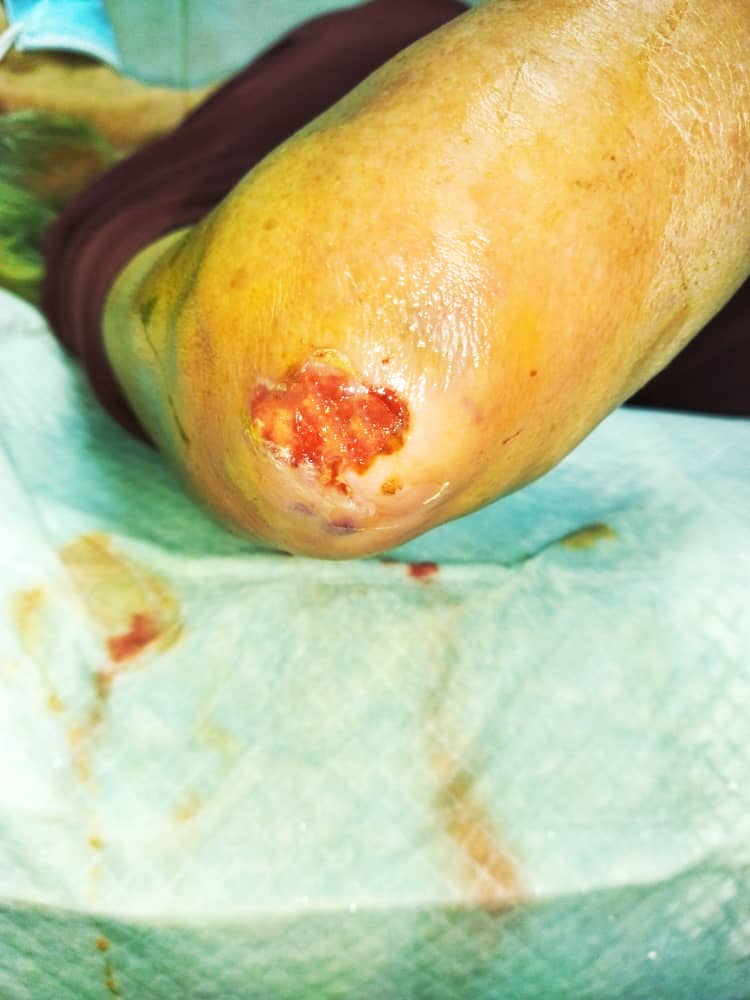 Realicé la cura de una Celulitis, la cual es una infección de la piel; esta era una señora de 60 años de edad, la cual previamente se había hecho una herida. Esta infección es causada mayormente por gérmenes gram positivos como lo son el S. aureus y S. pyogenes
I did the cure for Cellulitis, which is a skin infection; this was a 60-year-old lady, who had previously injured herself. This infection is caused mostly by gram positive germs such as * S. aureus * and * S. pyogenes *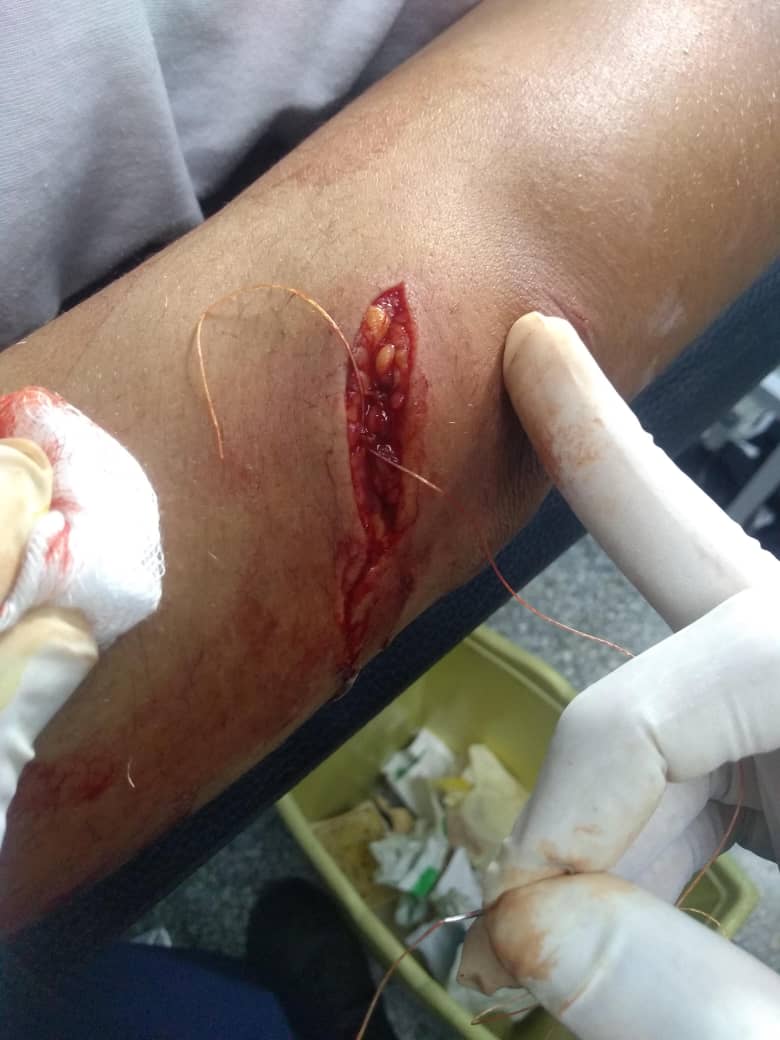 También tuve la oportunidad de suturar esta herida, lo cual me sirvió bastante ya que tenía bastante tiempo sin sutura, y bueno afortunadamente es lo que más llega a un ambulatorio, así que tendré bastante para practicar.
I also had the opportunity to suture this wound, which helped me a lot since I had been without a suture for a long time, and fortunately, it is the most common to an outpatient clinic, so I will have enough to practice.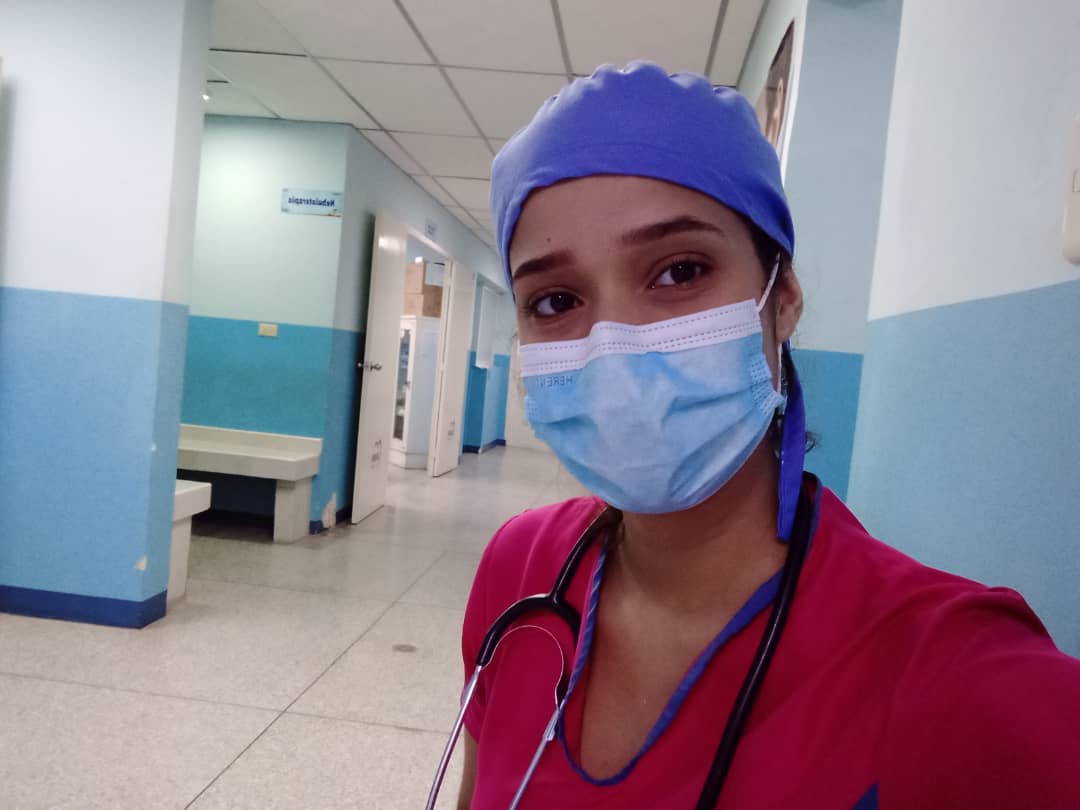 El día Martes será mi próxima guardia, esperándola con ansias para seguir adquiriendo más experiencia; por supuesto a medida de que vaya asistiendo les iré mostrando la fotos tomadas.
Tuesday will be my next watch, looking forward to it to continue acquiring more experience; Of course, as I attend, I will show you the photos taken.