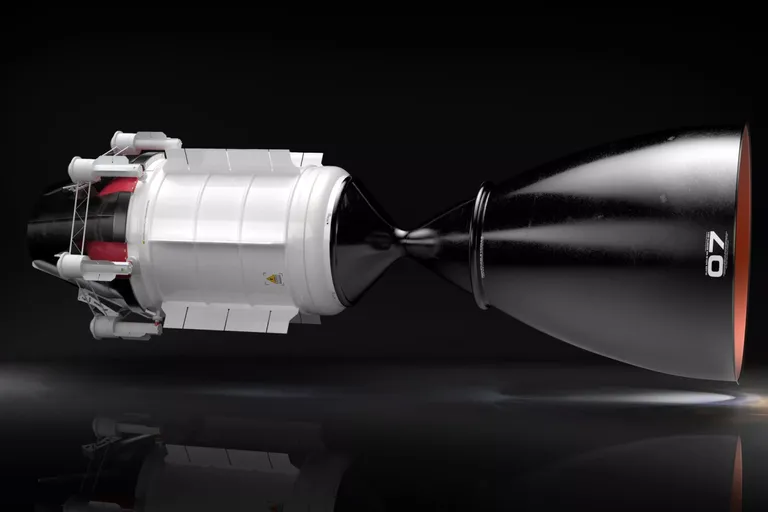 Source
Some time ago in one of my posts I commented on the different possible theoretical ways of reaching speeds large enough to be able to make interstellar travel in a reasonable time, I spoke of the nuclear explosion engine, the antimatter engine and the WARP technology or space deformation .
Hace un tiempo en uno de mis posts comentaba las distintas formas teóricas posibles de alcanzar velocidades lo suficientemente grandes para poder hacer viajes interestelares en un tiempo razonable, hablaba del motor de explosión nuclear, del motor de antimateria y de la tecnología WARP o de deformación espacial.
Well, it seems that the nuclear engine is no longer just a utopia since the Seattle-based company Ultra Safe Nuclear Technologies (USNC-Tech) has developed the concept of a new engine based on nuclear propulsion with much greater efficiency than chemical fuels used so far in space travel.
Pues parece que el motor nuclear ha dejado de ser solo una utopía pues la empresa Ultra Safe Nuclear Technologies (USNC-Tech) con sede en Seattle, ha desarrollado el concepto de un nuevo motor basado en la propulsión nuclear con una eficiencia mucho mayor que los combustibles químicos utilizados hasta ahora en los viajes espaciales.
With the current propulsion system, more than 3/4 of the weight of a rocket is the fuel necessary to be able to place its cargo in orbit, we can practically say that most of the effort made is going to have to carry the weight of all that fuel, on the other hand, essential to reach escape velocity.
Con el sistema actual de propulsión más de las 3/4 partes del peso de un cohete lo constituye el combustible necesario para poder situar su carga en órbita, prácticamente podemos decir que la mayoría del esfuerzo realizado se va en tener que acarrear el peso de todo ese combustible por otra parte imprescindible para alcanzar la velocidad de escape.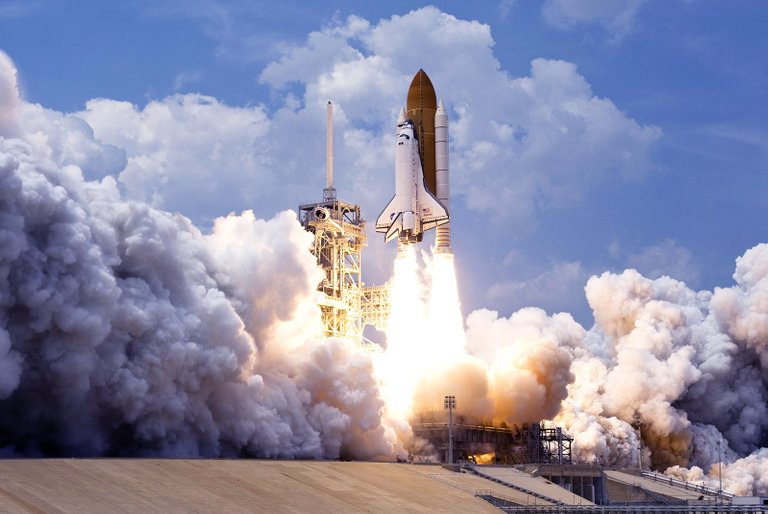 Source
This nuclear engine would use a variant of uranium 235 encapsulated in particles covered with zirconium carbide and according to its creators it is much safer and more reliable than conventional reactors, which is good news especially if the rocket has to be equipped with crew and / or or passengers
Este motor nuclear utilizaría una variante del uranio 235 encapsulado en partículas cubiertas de carburo de circonio y según sus creadores es mucho más seguro y fiable que los reactores convencionales lo cual es una buena noticia sobre todo si se tiene que dotar al cohete de tripulación y/o pasajeros.
The trip to Mars planned by Elon Musk or NASA made with the current propulsion methods would take 6 months as long as it is done when the two planets are closer, with this new concept of nuclear propulsion the trip could be done in 3 months that it's half the time.
El viaje a Marte planeado por Elon Musk o la NASA realizado con los métodos actuales de propulsión llevaría 6 meses siempre y cuando se haga cuando los dos planetas están más cerca, con este nuevo concepto de propulsión nuclear el viaje se podría hacer en 3 meses que es la mitad de tiempo.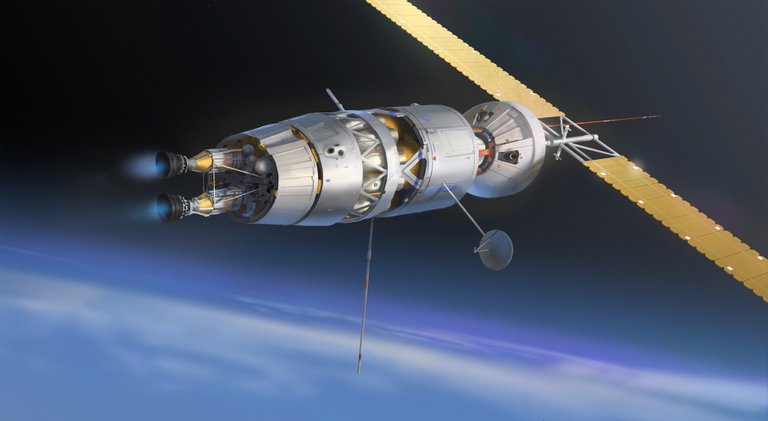 Source
This is still a great advance but for now we will have to settle for interplanetary travel because for the interstellar scale we are still a bit short; roughly if we take into account that the minimum distance from Earth to Mars is about 75,000,000 km and that the spacecraft takes 3 months to arrive, this implies an average speed of 10 km / s.
Esto no deja de ser un gran avance pero de momento tendremos que conformarnos con viajes interplanetarios porque para la escala interestelar todavía estamos un poco cortos; grosso modo si tenemos en cuenta que la distancia mínima de la Tierra a Marte es de unos 75.000.000 Km y que la nave tarda 3 meses en llegar esto implica una velocidad media de 10 km/s.
This speed may seem very high, especially to go with the windows down, but the distance is something like 4 light minutes, so if we wanted to go to Alpha Centauri, which is the closest star that is 4 light years away, it would take thousands years to come, we will have to wait for the next invention.
Esta velocidad puede parecer muy alta sobre todo para ir con las ventanillas bajadas pero la distancia viene a ser algo así como 4 minutos luz con lo que, si quisiéramos ir a Alfa Centauri que es la estrella más cercana que está a 4 años luz tardaríamos miles de años en llegar, habrá que esperar al próximo invento.
More information/Más información
https://newatlas.com/space/nuclear-thermal-propulsion-ntp-nasa-unsc-tech-deep-space-travel/
https://es.noticias.yahoo.com/propulsor-nuclear-permitir%c3%a1-viajar-marte-214338658.html