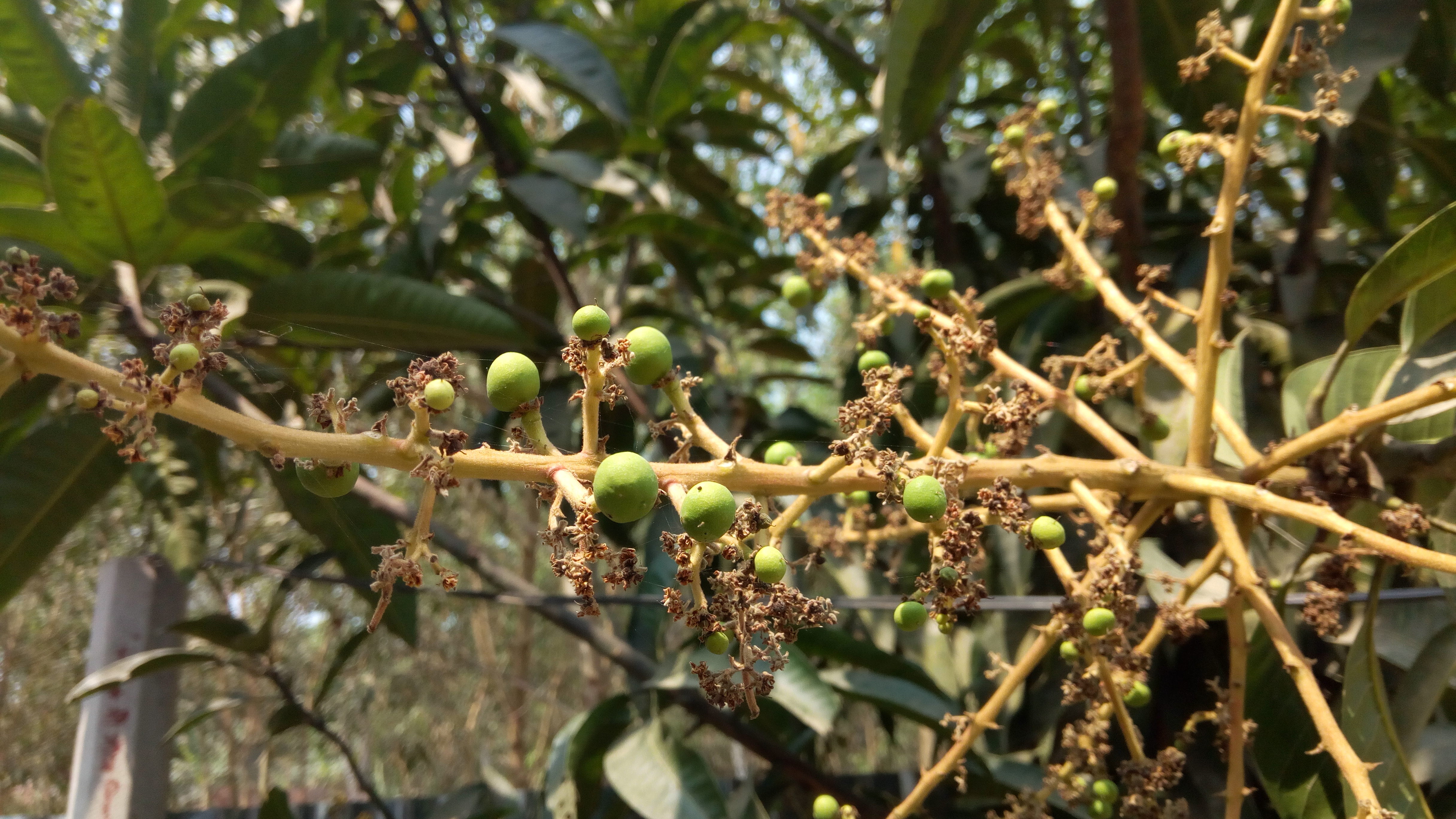 ---
---
Hope everybody is well. Today I will post for the first time in the stemsocial community. Today I will share some information among you about the mango tree in my garden.
---
---
We have a small garden. Two years ago we built a house here and left space for a garden on the north side of the house. I have planted different types of fruit trees there. However, most of the mango trees in the garden. Mango is a very popular fruit in our country.
Not only in our country, there is a huge demand for mango in almost all parts of the world. However, eating mango from one's own garden is a different kind of pleasure. About two years ago we collected mango saplings from Bogra. Good quality saplings are available there. There are varieties of native names like Haribhanga, Amrapali, Langra etc. in our garden. We planted the most seedlings. There are several varieties of Haribhanga mango tree. However, we have three types of Haribhanga mango varieties.
---
---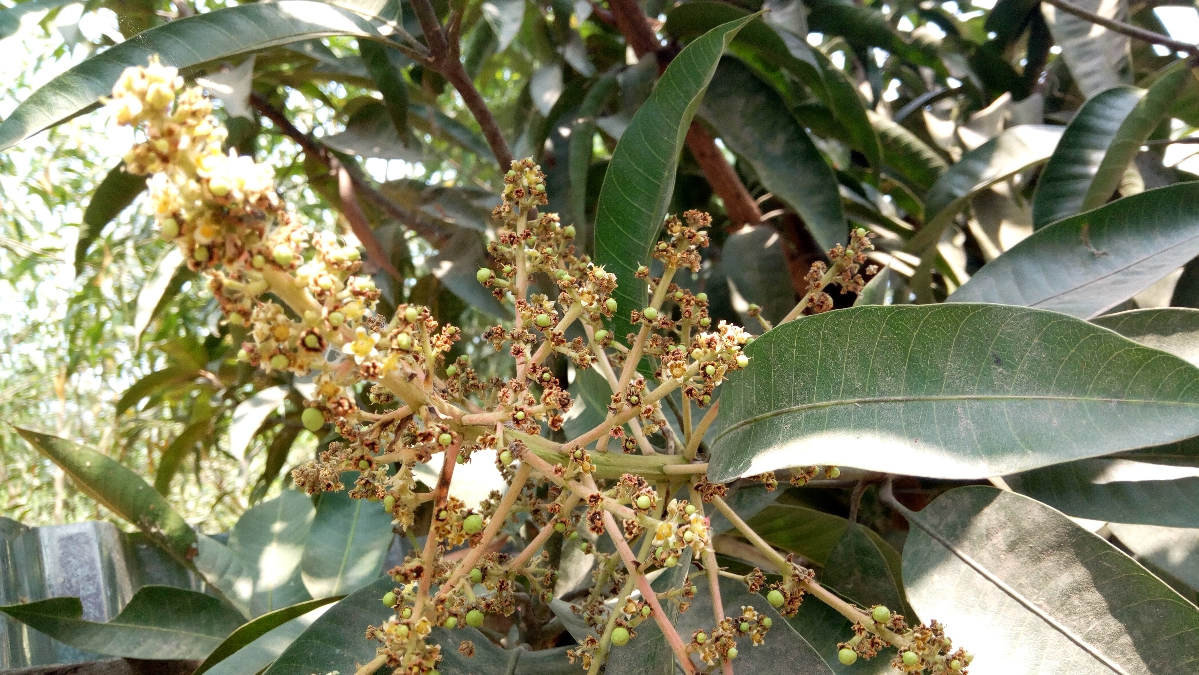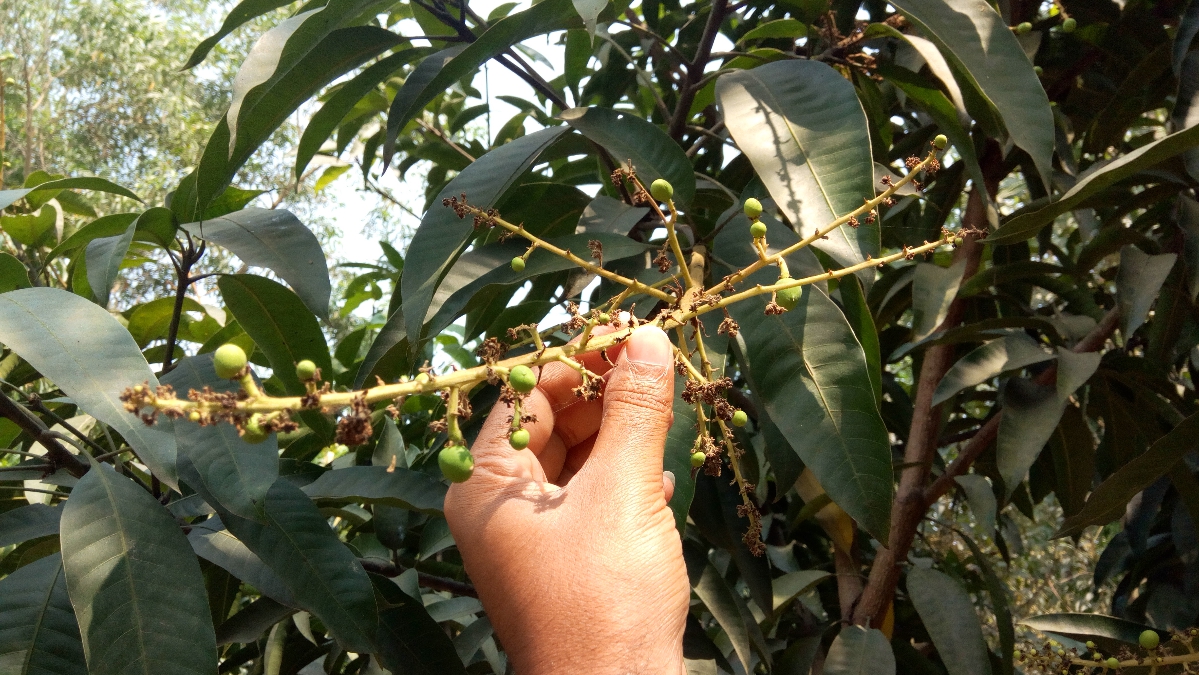 These are Haribhanga and Bari 4 varieties of mango. Haribhanga is slightly elongated and Barry 4 is large and round.
---
---
In fact, most of the mangoes available in our country contain formalin. We all know that any food mixed with formalin is very risky for the health of the body. We bought mangoes from the market with some risk. There are some unscrupulous traders in our country who mix these products with formalin for their own benefit. With this in mind, we planted some mango trees in the garden. Because the mango in my garden is very fresh.
Last year there were only two mango trees in our garden. However, this year almost all the trees have mango. A few days ago, the trees were full of mango buds. Now small mangoes can be seen in them. In our country, according to the season, the mango tree buds in the beginning of spring and in the middle of spring they turn into fruit. These mangoes are fully ripe in summer. The mangoes we got from the Bari 4 tree last year weighed about 700 grams each.
---
---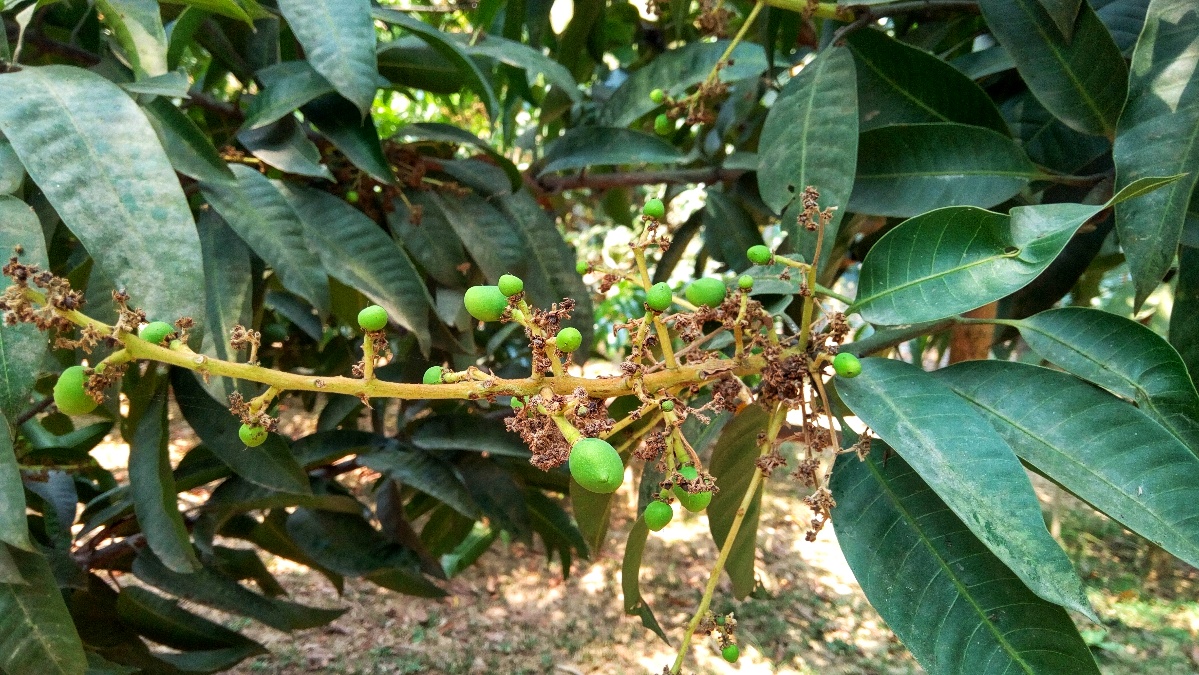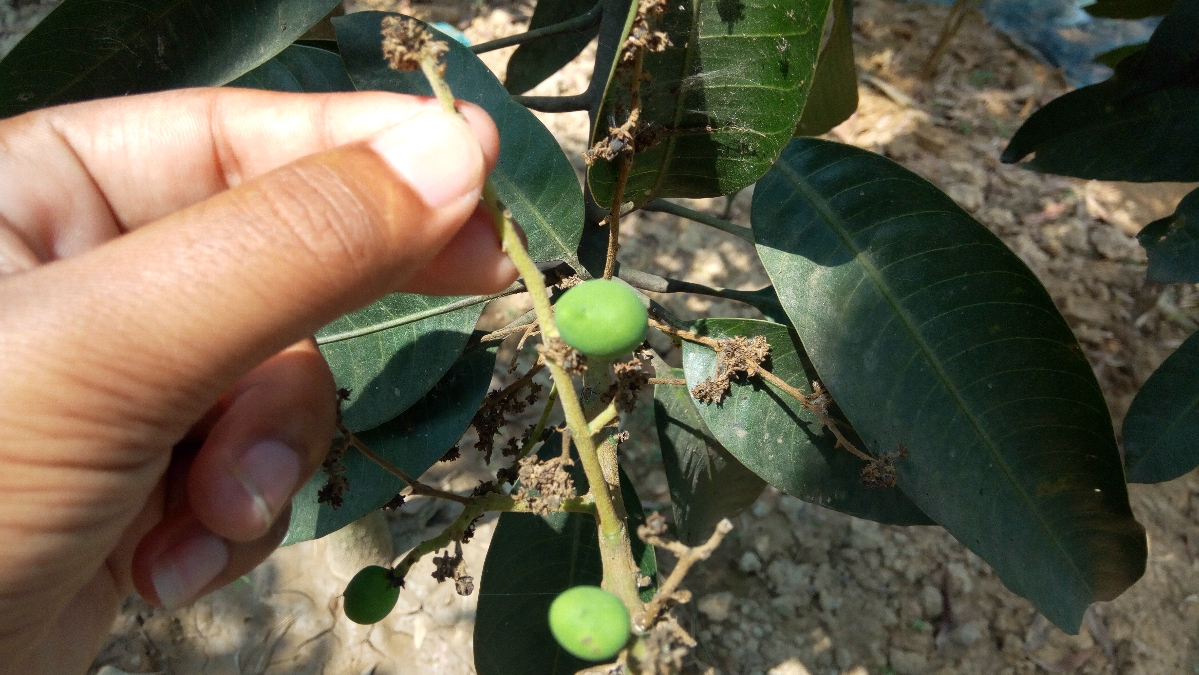 These mangoes are a bit bigger in size.
---
---
This year, each tree has a sufficient amount of mango. In fact, some mangoes fall for the insects. So it is time to spray them. But now the size of the mangoes is very small. Because very few days ago these have been transformed as a result. The trees need regular watering. Rainfall is very low at this time of spring. And the temperature of the sun is quite. However, towards the end of spring, our country will receive moderate rainfall according to the season. So the trees do not have to be watered at that time. With proper care the trees grow properly and the tree bears enough fruit.
---
| Photography | Fruit |
| --- | --- |
| Name | mango |
| Model | TecnoCx air |
---
Thanks for visiting my blog