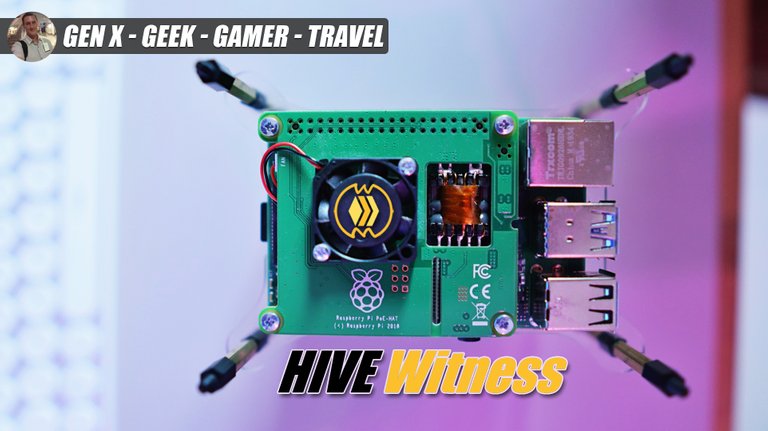 Canon EOS M50 - Tamron 70-210mm f/4 Di VC USD
---
News
---
I would like to start by thanking all of you who supported my application as a HIVE Blockchain Witness by using one of their 30 available witness votes for my account, thanks to you we passed the 100 support upvotes a few days ago.
In 88th position (active rank) my server in a European Data Center produces a block every 9 hours.
despite the increase in the number of transactions per block (127 + 46 virtual for the block 57248697 which is the last one I produced) due to the Splinterlands hype this doesn't prevent the server from working properly. Reminder: a block is produced every 3 seconds.
After 2 months and a half of intensive work, result of the high season of a part of the customers of my dev company, I finally get some time to resume my projects concerning the HIVE blockchain.
The first thing I did was to set up a new version of my development environment using my 4 raspberry PI.
Je voudrais commencer par remercier tous ceux qui me soutiennent en tant que témoin HIVE en utilisant l'un de leurs 30 votes témoin possibles, grâce à vous nous avons dépassé les 100 votes de soutien il y a quelques jours.
En 88ème position (rang actif) mon serveur localisé en Europe produit un block toute les 9 heures environ.
malgré la hausse du nombre de transactions par bloc (127 + 46 virtuelles pour le bloc 57248697 qui est le dernier que j'ai produit) due à l'engouement pour Splinterlands, cela n'empêche pas le serveur de fonctionner correctement. Rappel : un bloc est produit toutes les 3 sec.
Après 2 mois 1/2 intensif, résultat de la haute saison d'une partie des clients de ma société de dev, je récupère enfin du temps pour reprendre mes projets autour de la blockchain HIVE.
La 1ère chose que j'ai faite fût donc de refaire un environnement de dev à l'aide de mes 4 raspberry PI.
---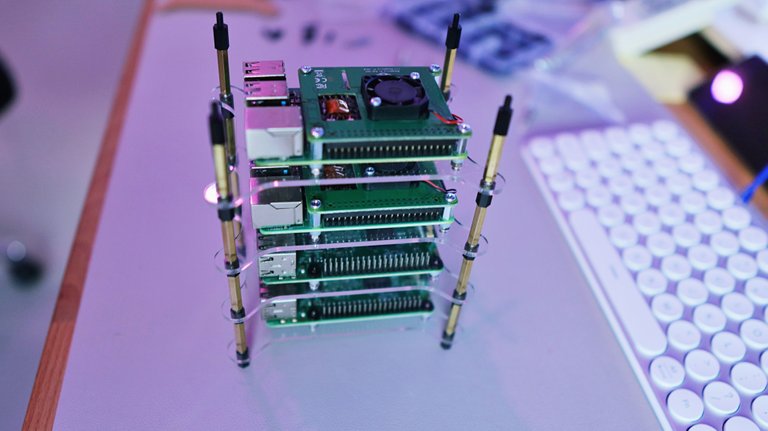 Canon EOS M50 - Tamron 70-210mm f/4 Di VC USD
---
Then to resume some development around HIVE in Typescript.
Dev that I livestream on Twitch when I have the opportunity
Puis de reprendre mes projet dev autour de HIVE en Typescript.
Dev que je livestream sur Twitch lorsque j'en ai l'opportunité
---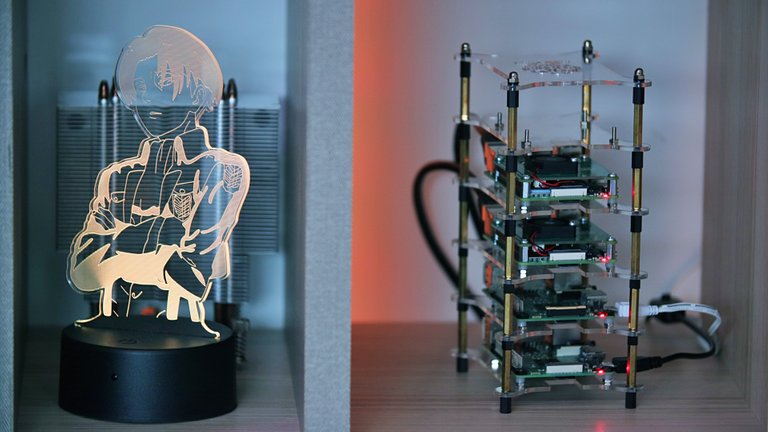 Canon EOS M50 - Tamron 70-210mm f/4 Di VC USD
---
Plan
---
The goal of all of this being to have the appropriate tools and knowledge in order to be able to propose an integration in HIVE of some projects of my development company's customers.
For example, the dev of an app for investors on e-scooters/e-velos in free-floating for one client, or the dev of an app for a participative real estate investment fund for another, or even the clients of our paid (indoor & outdoor) wifi hotspot system for vacation resort.
Le but de tout cela étant d'avoir les outils et connaissances nécessaires afin de pouvoir proposer une intégration dans HIVE de certains projets des clients de ma société de développement.
ex: le dev d'une app pour les investisseurs d'e-trottinettes/e-velos en free-floating d'un client ou le dev d'une app de fonds immobilier participatif pour un autre ou bien encore les clients de notre système de hotspot wifi (interieur et extérieur) payant pour lieux de vacances.
---
Curation
---
Despite these 2 and a half intensive months, I kept a manual curation, mostly targeted on the French and Thai communities (my French expatriate in Thailand side 🤣🤣)
and I will continue in this way, so if you also want to help these 2 small communities there are several ways.
By delegating HP to my account, if there is any enthusiasm I would develop a small app to give you back 100% of the curator reward. What really interests me is to be able to reward the authors and my only benefit will be to be able to claim more HIVE discount accounts for onboarding.
Malgré ces 2 mois 1/2 intensif j'ai gardé une curation manuelle, majoritairement ciblé sur la communauté francophone et thaïlandaise (mon côté FR expat en Thaïlande 🤣)
et je vais continuer dans cette voie, c'est pourquoi si vous aussi vous souhaitez les aider il y a plusieurs manières possibles.
En me faisant une délégation de HP, si il y a enthousiasme je me fairait une petite app pour vous reverser 100% du reward curateur. Ce qui m'intéresse réellement étant de pouvoir récompenser les auteurs et mon seul bénéfice sera de pouvoir réclamer plus de compte gratuit pour le onboarding.
---
DELEGATION ➡️ @mintrawa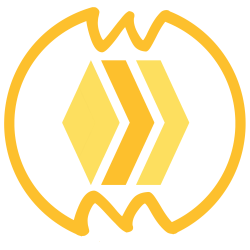 ---
Another possibility is to follow the upvotes of my account.
Or to make a delegation of HP to the #fr community on the community account @laruche.
Une autre possibilité étant de suivre les votes de mon compte.
Ou bien encore de déléguer directement à la commu #fr sur le compte @laruche
---
DELEGATION ➡️ @laruche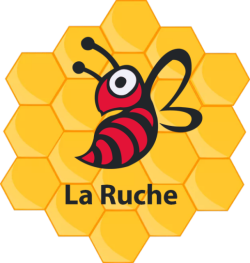 ---
---
DELEGATION ➡️ @thaiteam

---
---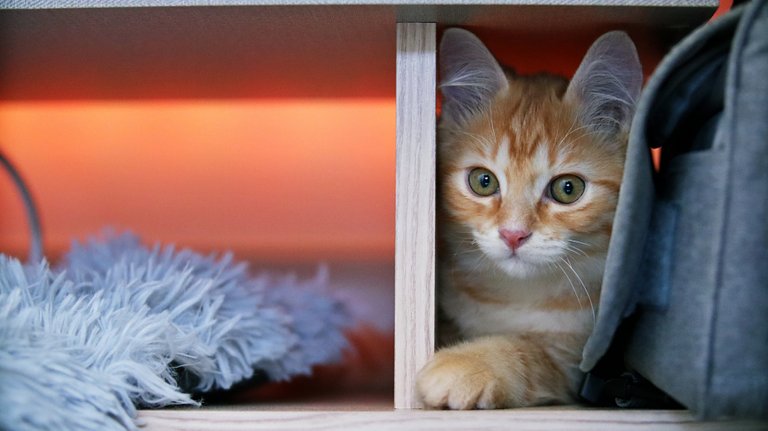 Canon EOS M50 - Tamron 70-210mm f/4 Di VC USD
---
@mintrawa witness servers
PRINCIPAL
version 1.25
CPU:Intel Xeon E3-1270v6
4 Cores/8 Threads  3.5 GHz/3.9 GHz
RAM: 32GB DDR4 ECC 2133MHz
HDD: 1 To SSD NVMe

BACKUP
version 1.25
CPU: Intel Xeon E3-1230v6
4 Cores/8 Threads 3.8 GHz/4.2 GHz
RAM: 32GB DDR4 ECC 2133MHz
HDD: 1 To SSD NVMe

---
Thanks to all those who already support my HIVE Witness
@mintrawa
by their vote
for those interested and wanting to know more:
My HIVE Witness (active rank 88) introduction post

Vote for my witness: click here (via HiveSigner)

Witnesses list