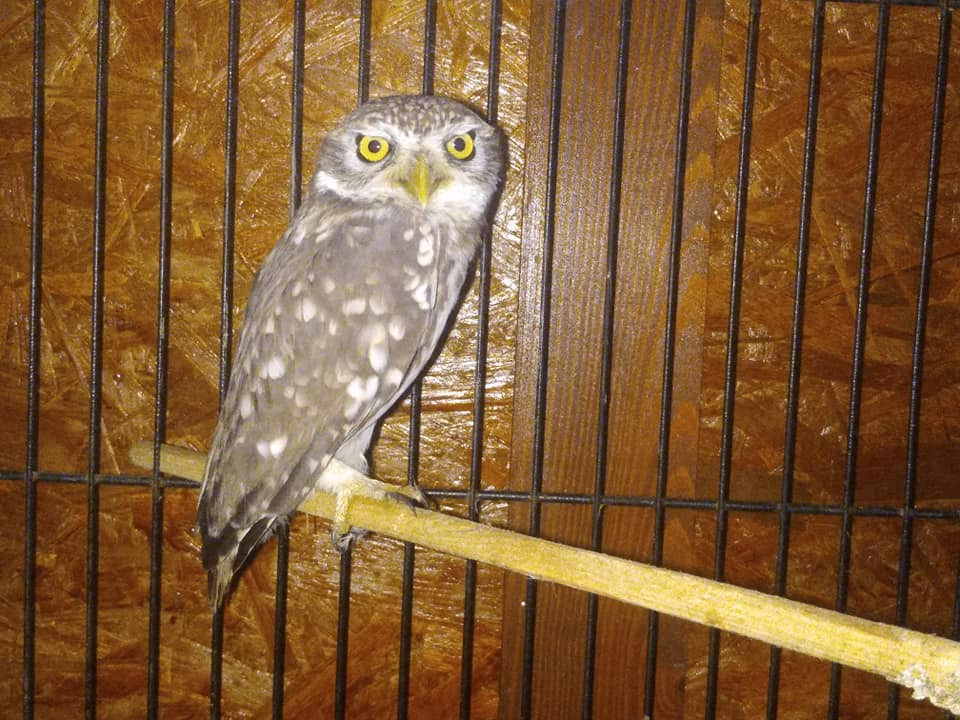 Life dictates its own terms. As soon as it seems to me that I have already arranged everything and found a place for everyone, or newcomers appear or someone begins to demand other living conditions for themselves.
The little owl Buba lived all summer in an open-air cage. But now, when it gets colder, not quite healthy bird requires more comfortable conditions. Therefore, I had to relocate the guinea pigs. However, this indoor aviary still turned out to be cramped for them.
Like all Little owls, Buba hates people. So he hates me too. He cannot part with me, but at the same time he hates me so sincerely that sometimes I think to rename him to Ex-hub in honor of my ex, because their behavior is absolutely identical :)))

Also, a woodpecker was relocated to a new location. After a traumatic brain injury, the bird has a leg problem and cannot yet be released into the wild. Nevertheless, this guy is not worried, has a great appetite and swears loudly at me:))) He especially loves pears. I understand him because they are amazingly sweet and juicy.

While I am busy with other animals, Porthos and the Biscuit-Seal are indulging. They have already gnawed a hole in the mattress and are now eating each other.