Hello everyone, all the animal lovers hive family.
How are you today? I hope you're all good. I'm on leave right now. I spend time at home with my cat Hercules. Vacation has been good to me. I don't want it to end, but I have to start work tomorrow. ☺️
Herkese merhaba hayvansever tüm hıve ailesi.
Bugün nasılsınız? Umarım hepiniz iyisinizdir. Ben şu an izindeyim. Evde kedim Herkül ile zaman geçirip geziyorum. Tatil bana iyi geldi. Hiç bitsin istemiyorum ama yarın iş başı yapmak zorundayım.
I woke up this morning to the meowing sound of my sweet cat Hercules. He had come to my bedroom door and kept saying meow and meow. As soon as I opened the door, he immediately jumped onto my bed.
Bu sabah tatlı kedim Herkül ün miyavlama sesi ile uyandım. Yatak odamın kapısına gelmiş, miyav da miyav deyip duruyordu. Kapıyı açar açmaz hemen yatağımın üstüne zıpladı.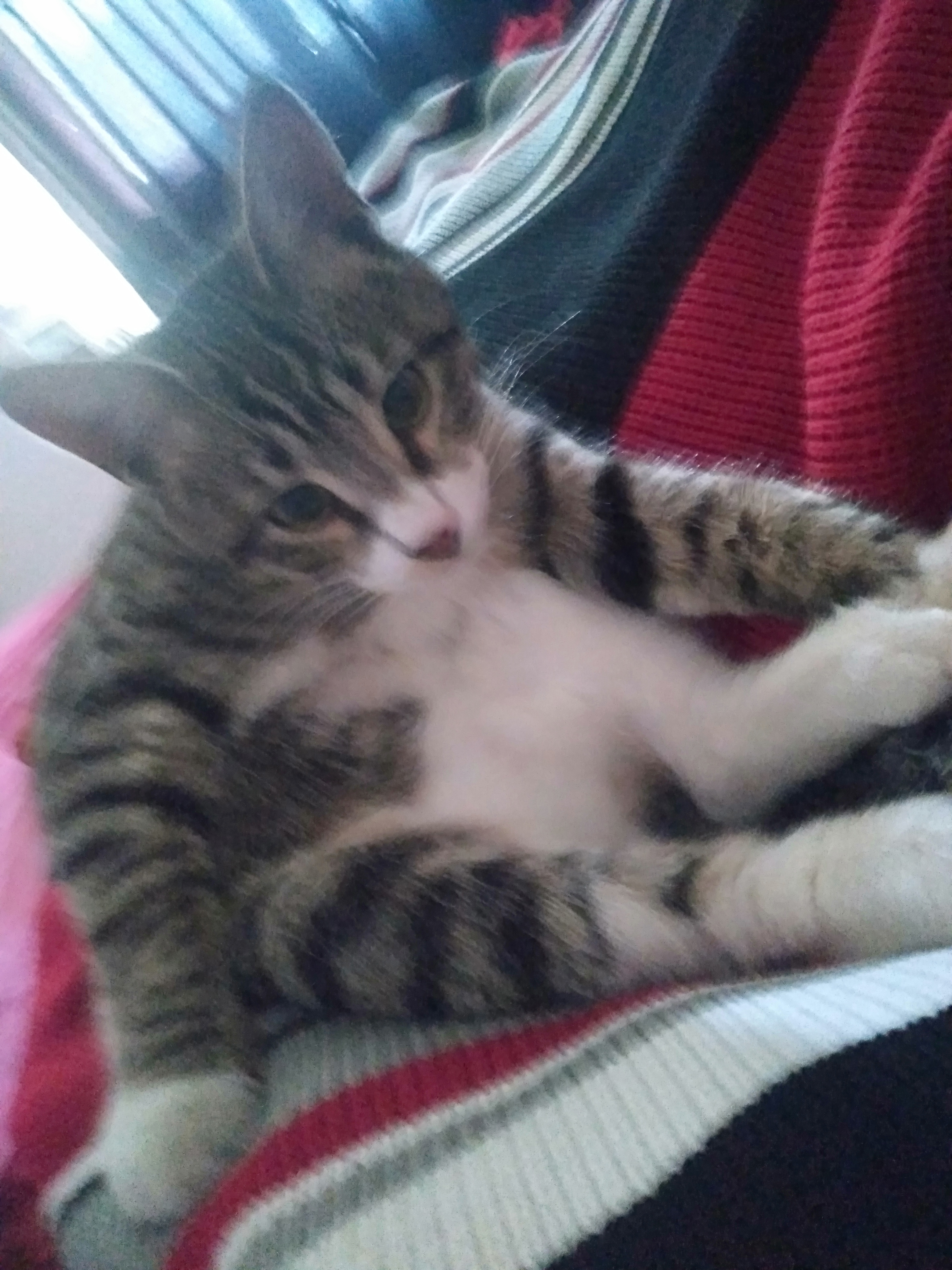 After playing with my cat and tiring it out, my cat started to clean itself by licking it. I love these silly ways of her 💞🤗.
Kedimle biraz oynayıp onu yorduktan kedim kendisini yalayarak temizlemeye başladı. Onun bu şapşik hallerini çok seviyorum 💞🤗.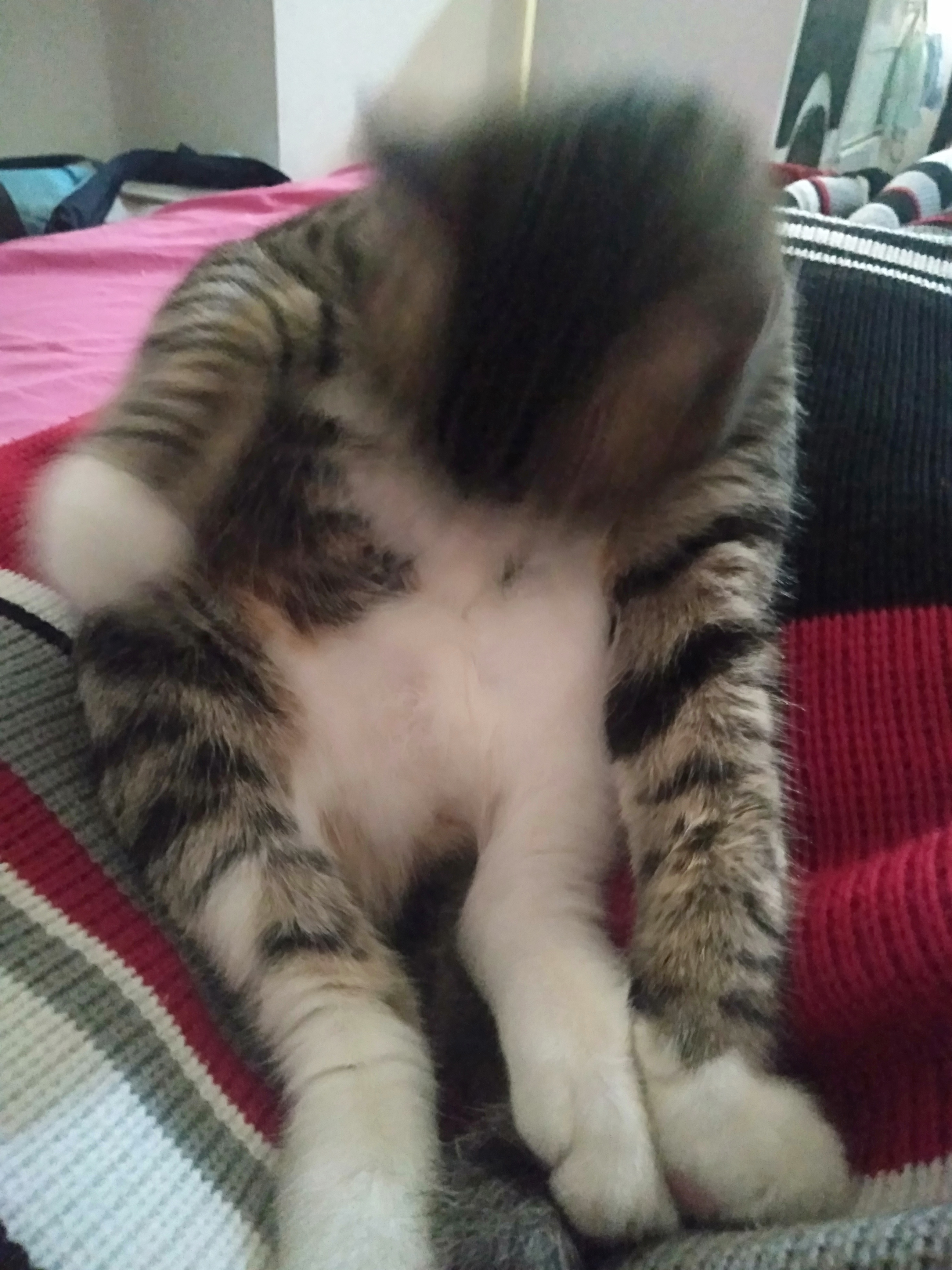 Did you know. Cat's tongue contains a secretion containing healing enzyme and germ-killing enzyme. That's why cats clean themselves by licking. I learned this information after I had a cat. So cats are really neat creatures
Biliyor muydunuz. Kedilerin dillerinde iyileştirme enzimi ve mikrop öldürücü enzim içeren bir salgı maddesi bulunmakta. Bu yüzden kediler kendilerini yalayarak temizlemektedirler. Ben de bu bilgiyi kedim olduktan sonra öğrendim. Yani kediler gerçekten çok temiz varlıklar
Previously, I was against keeping animals at home. But Hercules destroyed all my prejudices. I am very lucky to have such a beautiful being. I would also like to thank my friend who made me adopt him.
Önceleri evde hayvan beslemeye karşıydım. Ama Herkül bütün önyargılarımı yıktı. Böyle güzel bir varlığa sahip olduğum için çok şanslıyım. Onu sahiplendirme neden olan arkadaşıma da buradan teşekkürlerimi sunuyorum.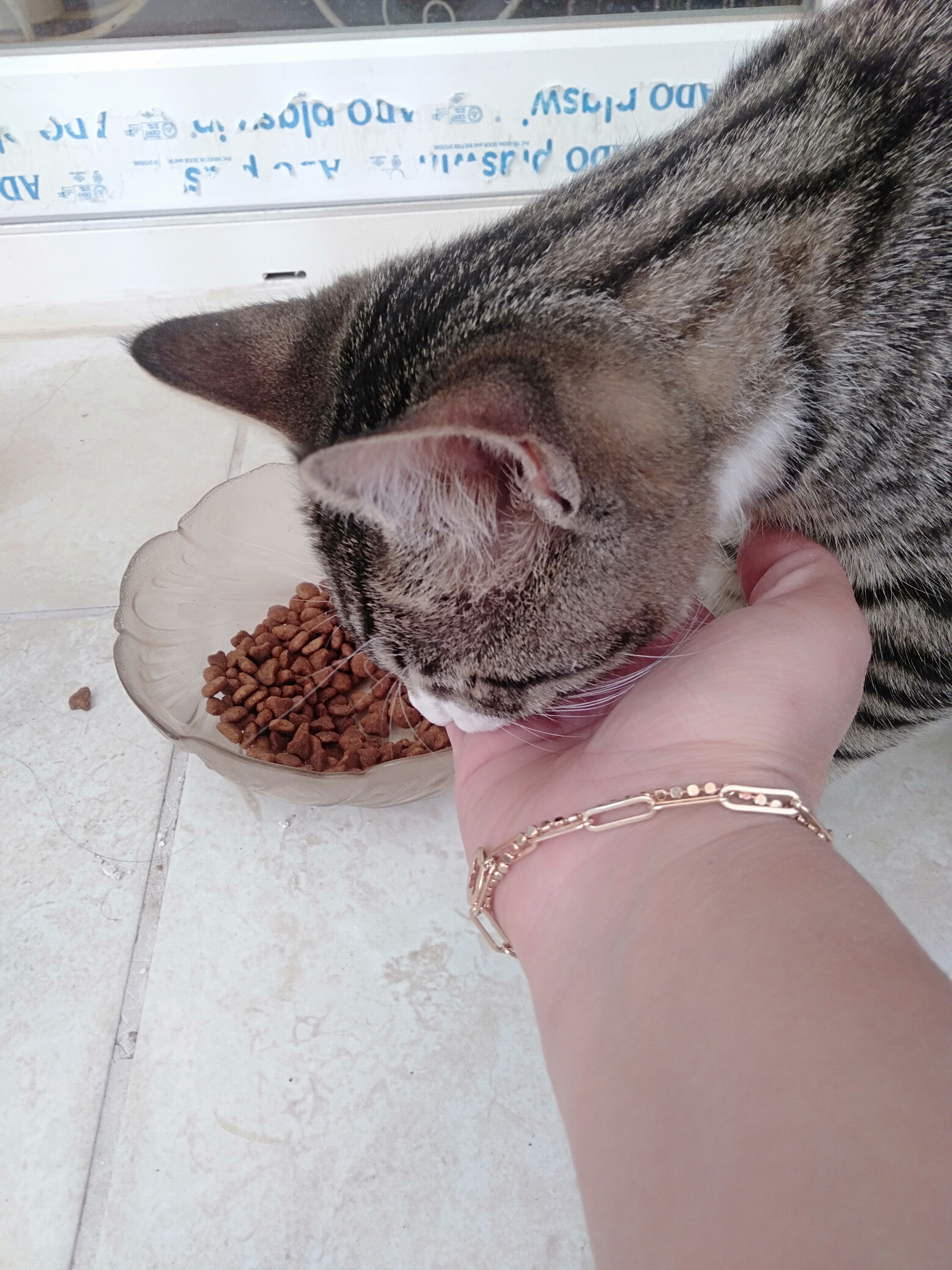 Thank you very much for reading my article. Goodbye for now 🤗
Yazımı okuduğunuz için çok teşekkür ederim. Şimdilik hoşça kalın 🤗