Since being in Broome we have been going to the beach or park most nights and our little crossbreed Sassy has been making so many friends!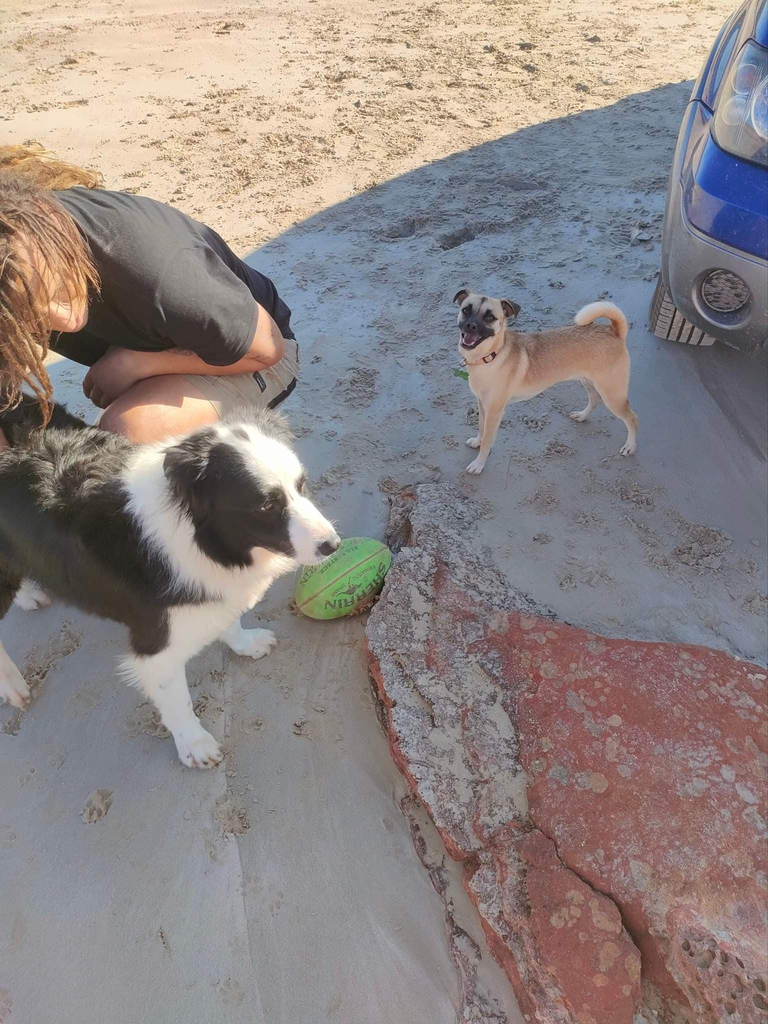 Yay beach football with friends
Sassy has always had other dog friends and no doubt misses them since we started travelling, she's used to having someone to play with almost every day so we began taking her to the park and beach more often to try and make some friends up here.
Sassy has an obsession with her ball and loves to play fetch, she will run for hours, so we decided to start trying to get her to be more social again and play with other dogs.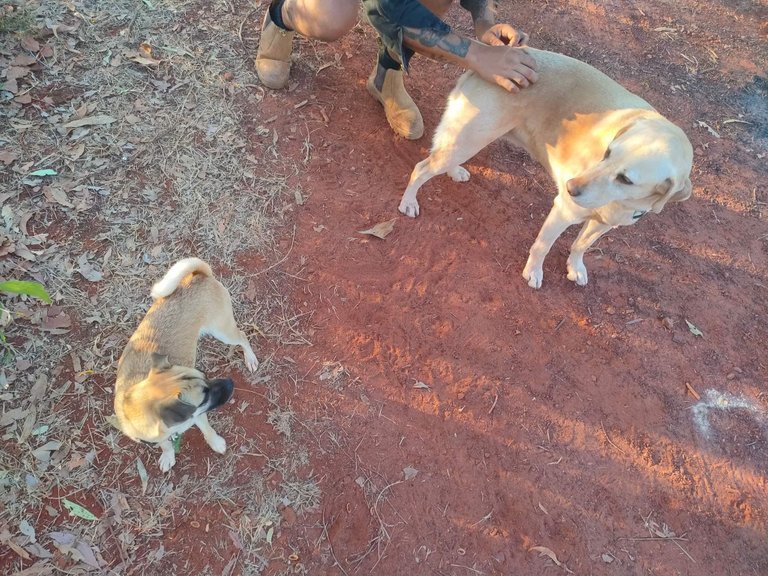 This is taco who we met at a rest-top
Since she was young she has always been around bigger dogs and so long as they aren't too rough she loves it. Her favourite thing is to wrestle and chase or be chased. She can make friends with most other dogs but seems to realise which ones want to play with her and avoids the ones that dont.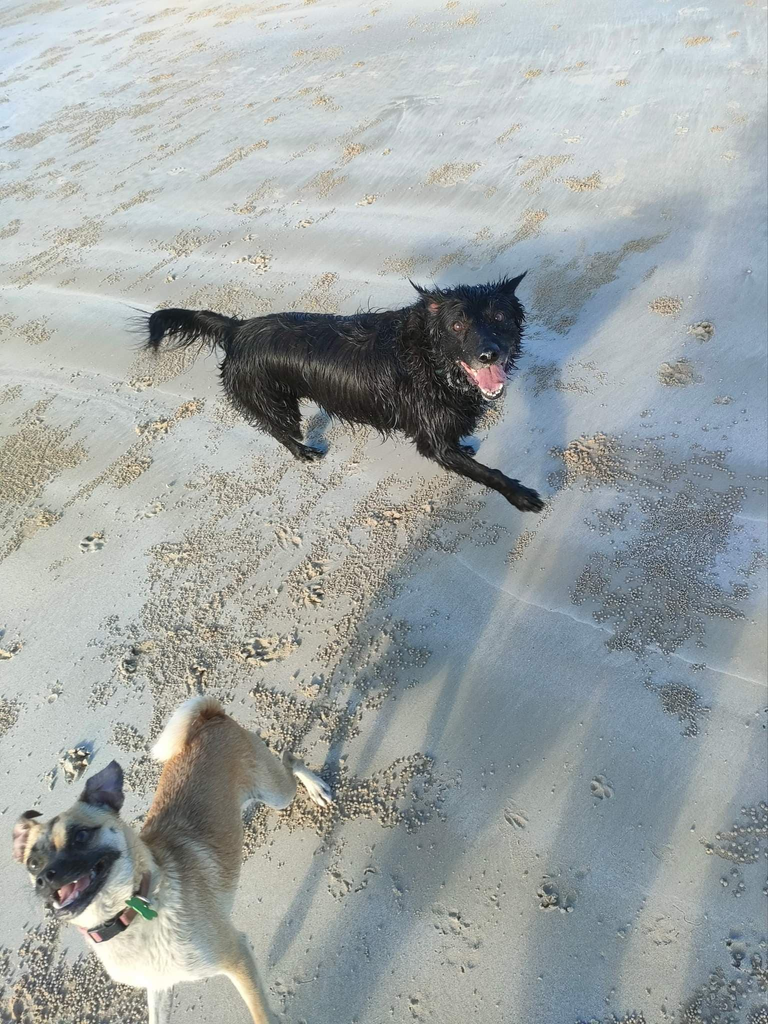 She has particularly taken to a large golden retriever named Odin, a small pug named Bo and a black kelpie x whos name I have forgotten now. At the dog park she runs and chases with all the dogs that are willing though and it usually ends up as one big game with 5 or 6 dogs running around together.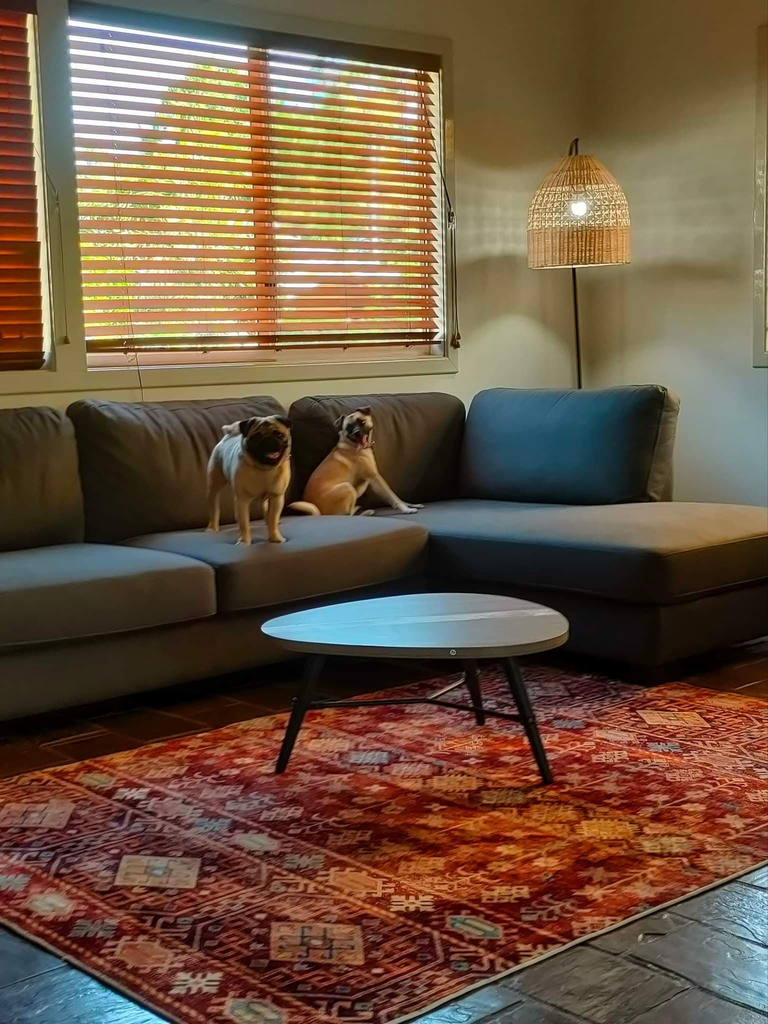 Sassy and Bo
I know a lot of people don't like dog parks but I feel like we have a good amount of experience to be able to read most of their behaviours and how they might react. Since Sassy is always a small dog we have to be extra careful as any rough play or aggresion could injure her very easily and we have on occasion left the park or moved away when things didn't seem 100%.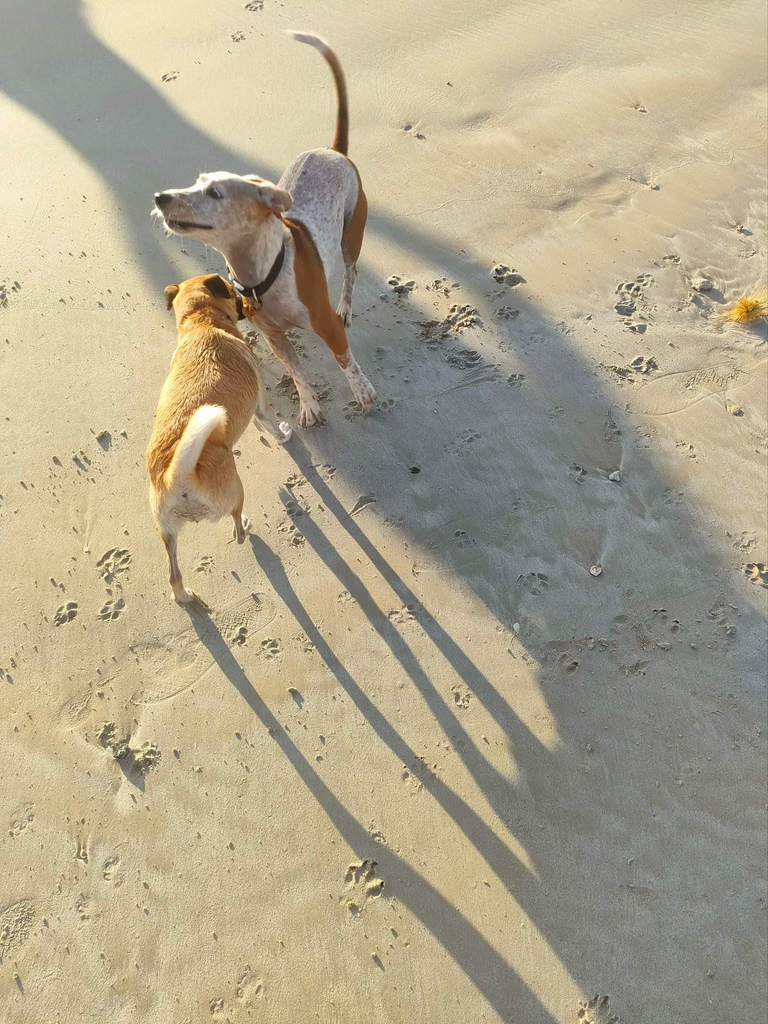 I still however believe the dog park is a good place for dogs, so long as you know your dog. It is great for socialising them and gives them a good space to run and burn their energy. There is bound to be the occasional fight or issue when you have a large number of dogs in one area but it doesn't make them inherently bad. Just the same as humans, almost every football match there is a fight and someone gets hurt, it doesn't mean football is inherently bad.
Always be aware of what dogs are around, their owners and their body language. If you pay attention it can be very easy to spot an unsafe situation and remove your dog from it.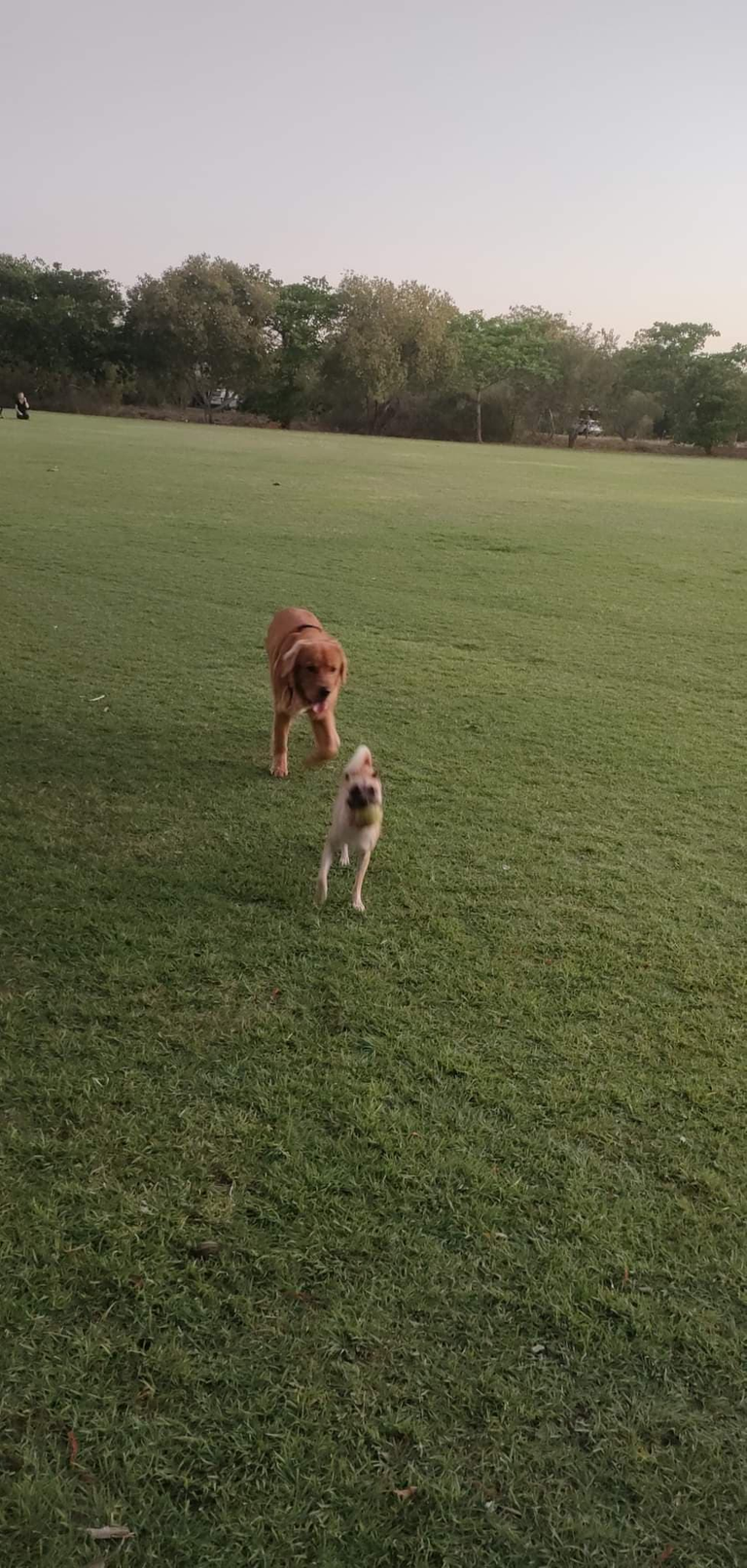 Sassy and Odin playing chase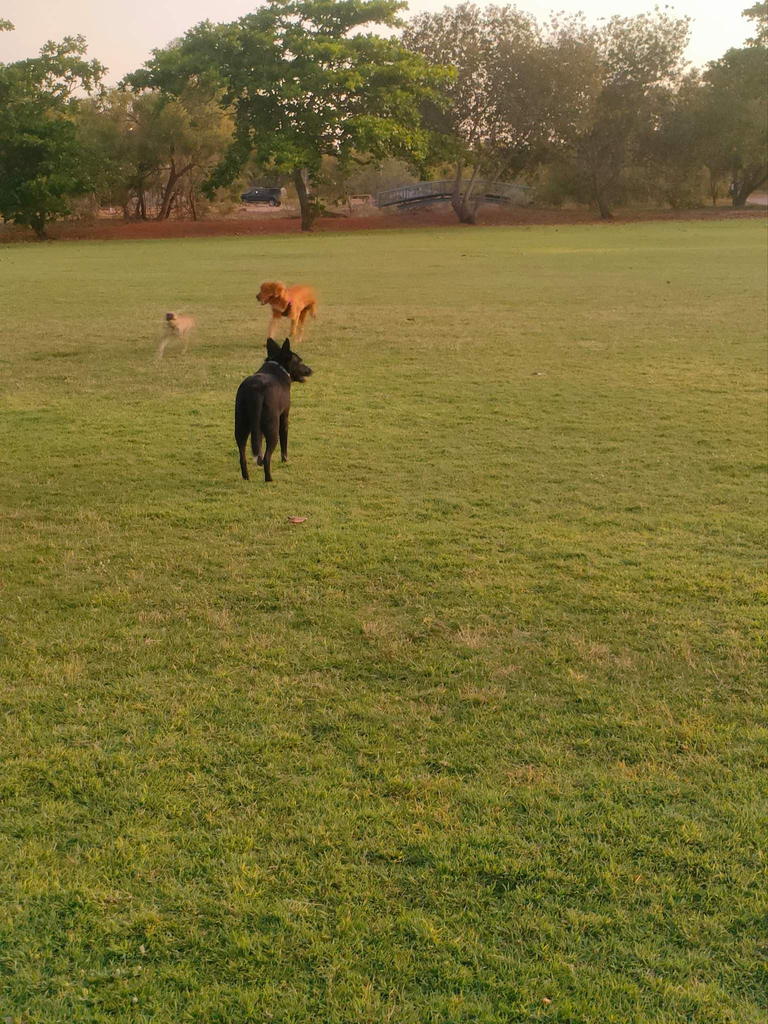 The other place Sassy loves to play and make friends is the beach. Since being in Broome we can visit the beach as often as we like and it is only a 15 minute walk. It is however quite hot and humid here so we generally go for beach time in the late afternoon if we can when it isn't quite as warm.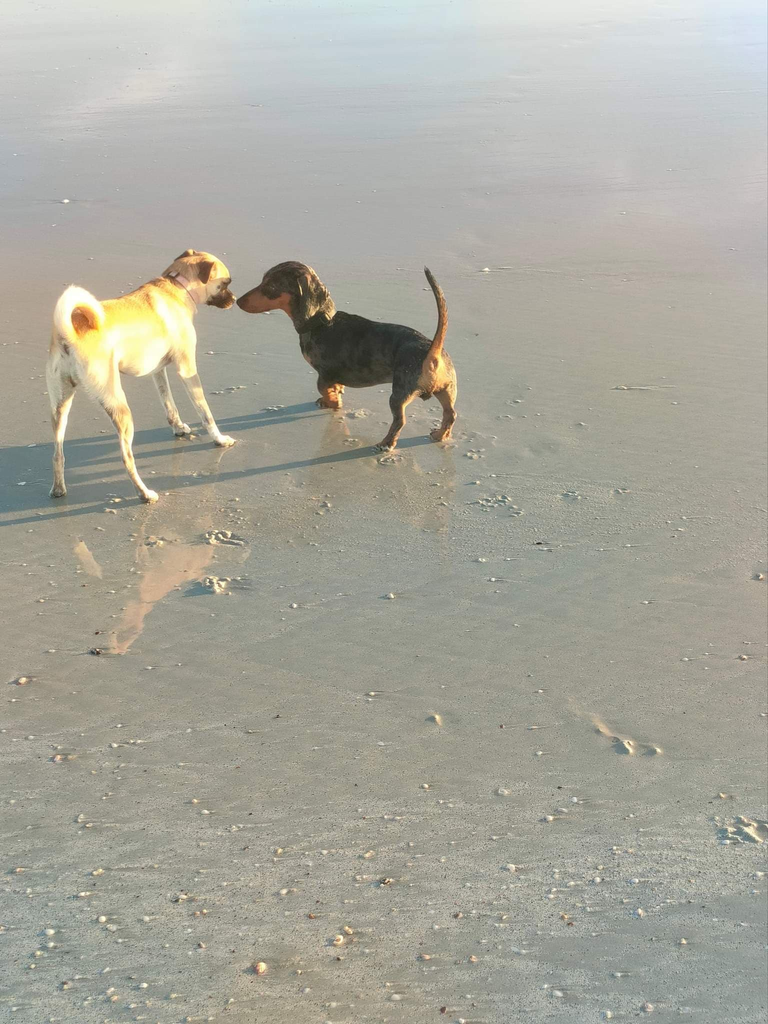 Sassy and Frank the sausage dog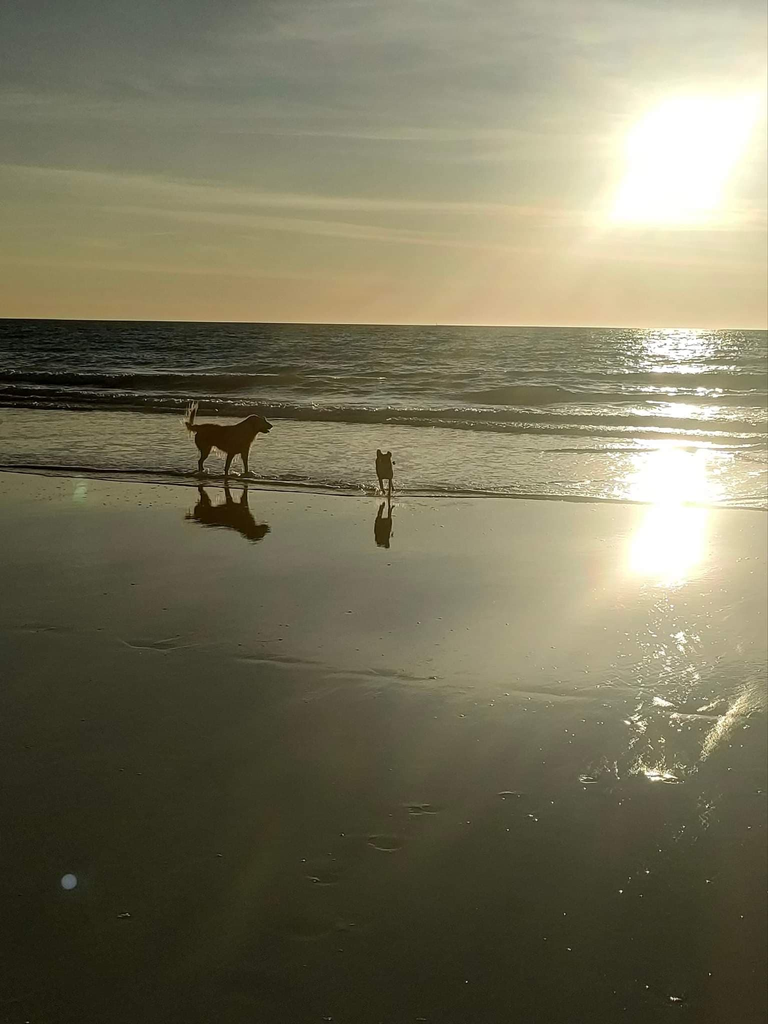 Sassy doesn't need friends on the beach and is happy to just run around picking up seaweed and driftwood or chasing the waves but she still makes the occasional friend.
I enjoy meeting the other dogs as much as her but I think she is truly loving this holiday