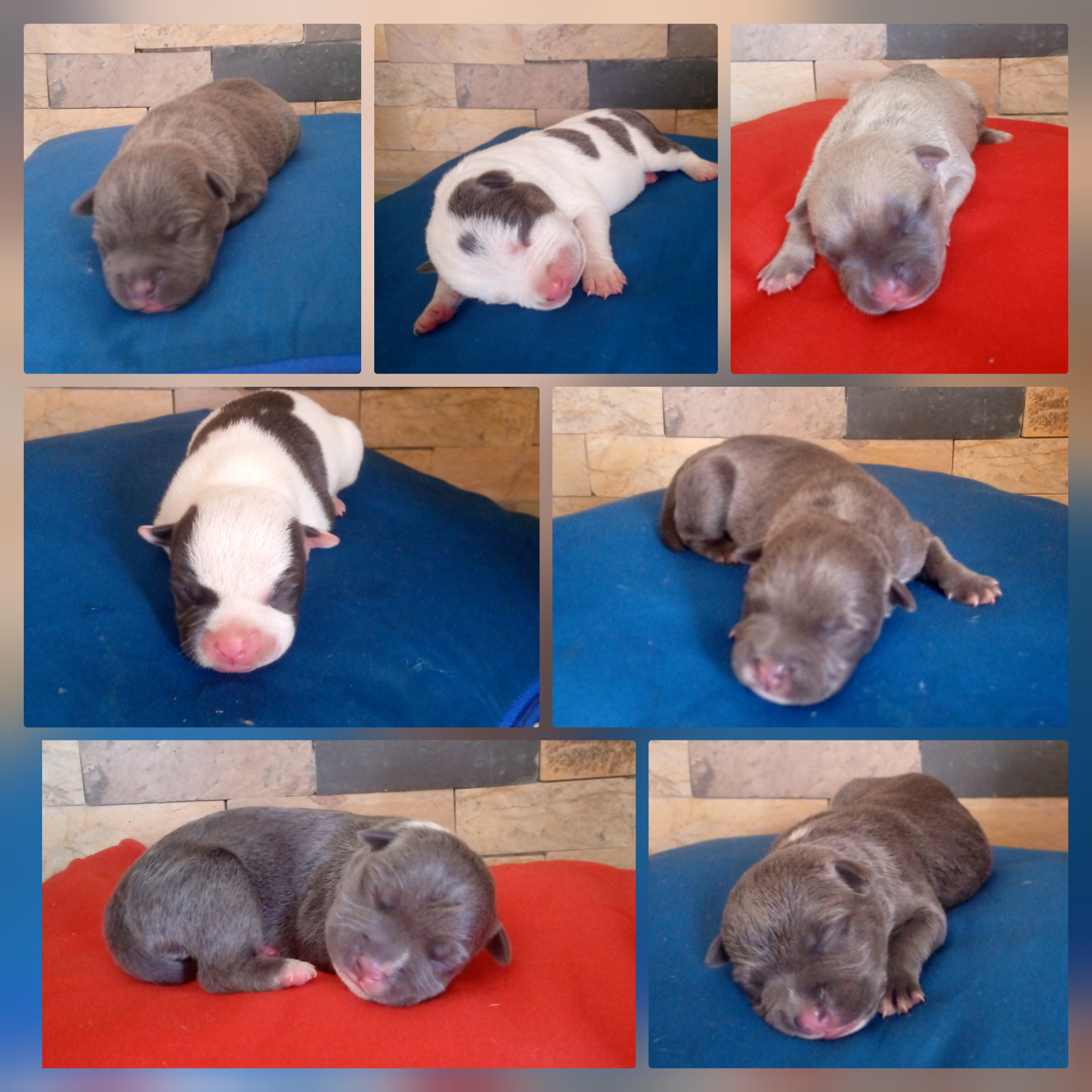 Buenas tardes estimados amigos de #hivepets espero estén muy bien en salud, armonía y paz junto a sus seres queridos, bienvenidos a un nuevo post.
Good afternoon dear friends of #hivepets I hope you are very well in health, harmony and peace with your loved ones, welcome to a new post.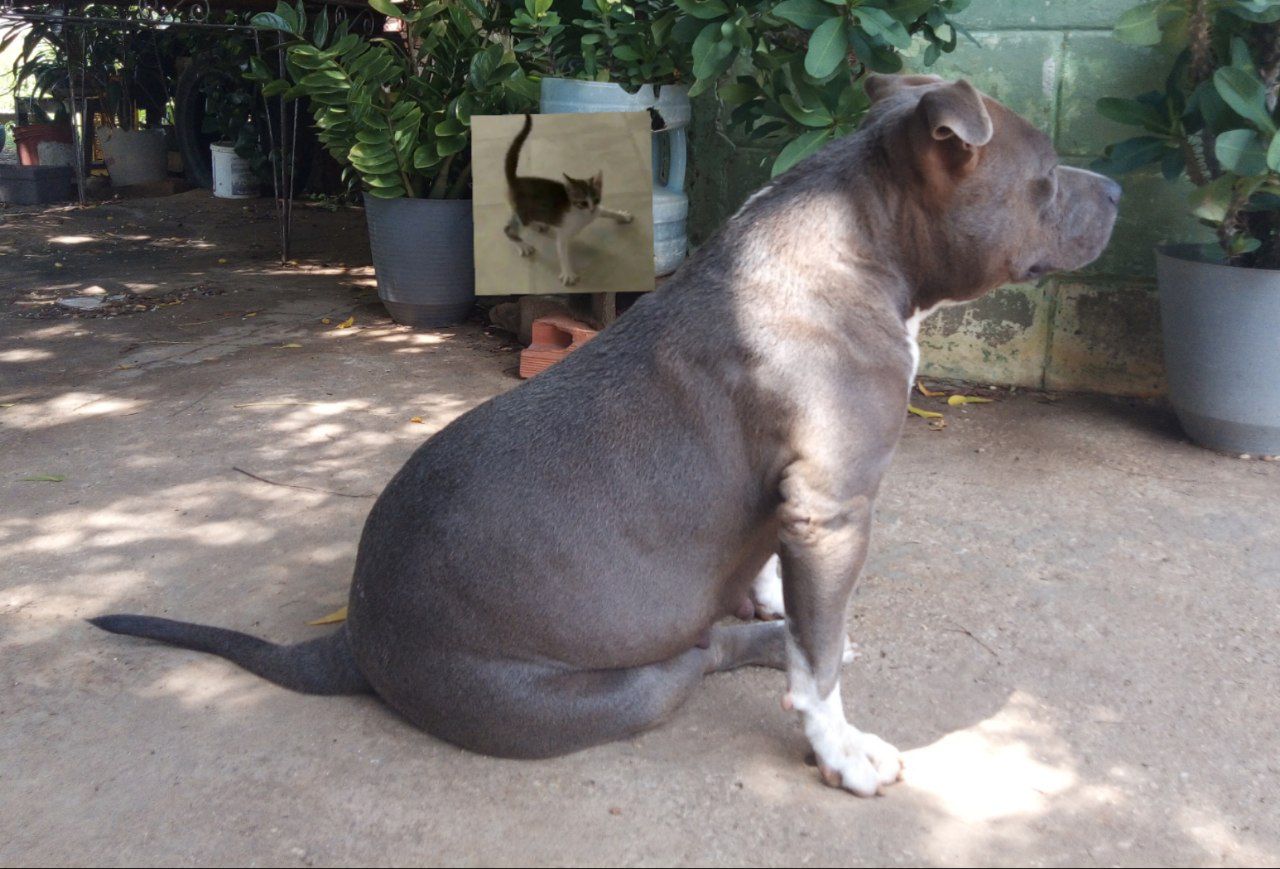 Hoy les compartiré el nacimiento de los cachorros de Luna, como les comenté en el post anterior posiblemente se le adelantaría el parto, pero gracias a Dios, completó su gestación normalmente hasta los 62 días, ella comenzó labor de parto el jueves 20 de octubre en horas de la tarde, andaba muy inquieta, entraba y salía de la casa constantemente y se metía debajo de la cama, nos pusimos en alerta y la teníamos vigilada, por la noche notamos que estaba más tranquila, sin embargo estuvimos pendientes pero ella durmió muy relajada.
Today I will share with you the birth of Luna's puppies, as I told you in the previous post she might have given birth early, but thank God, she completed her gestation normally until 62 days, she went into labor on Thursday October 20 in the afternoon, she was very restless, she was constantly going in and out of the house and got under the bed, we were on alert and we had her under surveillance, at night we noticed that she was calmer, however we were alert but she slept very relaxed.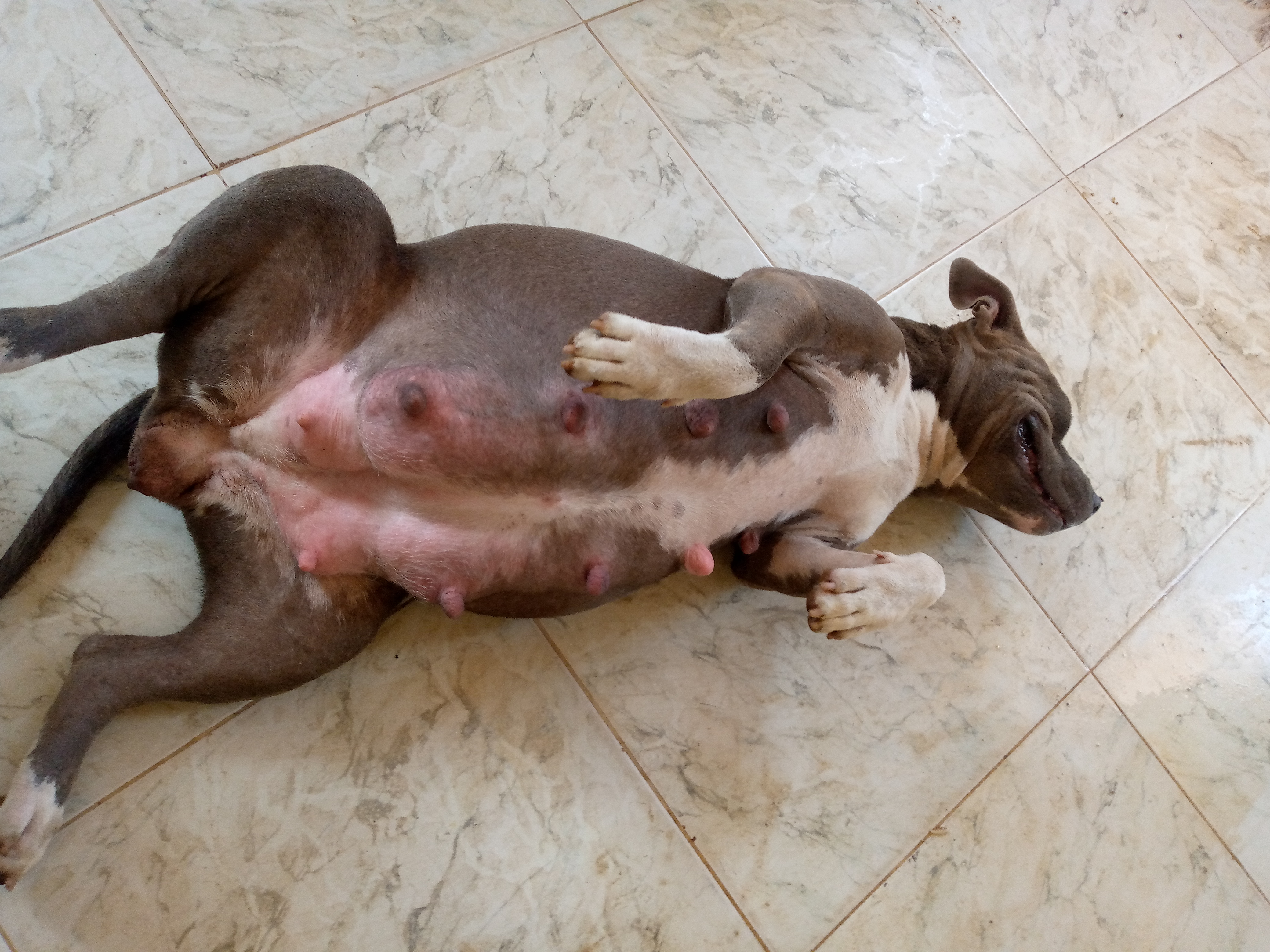 Al amanecer estaba acostada boca arriba frente a la puerta, abrimos y salió corriendo a hacer sus necesidades y volvió a entrar, a eso de las 8 am la ví pujar, enseguida preparé guantes sábanas y alcohol, ya qué yo ayudo sacudiendo y frotando a los cachorros y luego se los coloco a ella para que los estimule, pero pasaron las horas y nada, no nacía el primer cachorro, y bueno debía tener paciencia porque los caninos pueden pasar hasta 24 horas en labor de parto.
At dawn she was lying on her back in front of the door, we opened it and she ran out to do her needs and came back in, at about 8 am I saw her pushing, I immediately prepared gloves and alcohol, because I help shaking and rubbing the puppies and then I put them to her to stimulate them, but hours passed and nothing, the first puppy was not born, and well I had to be patient because the canines can spend up to 24 hours in labor.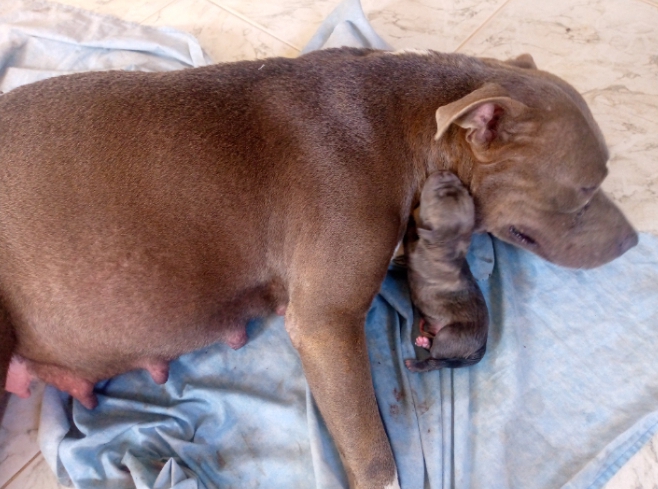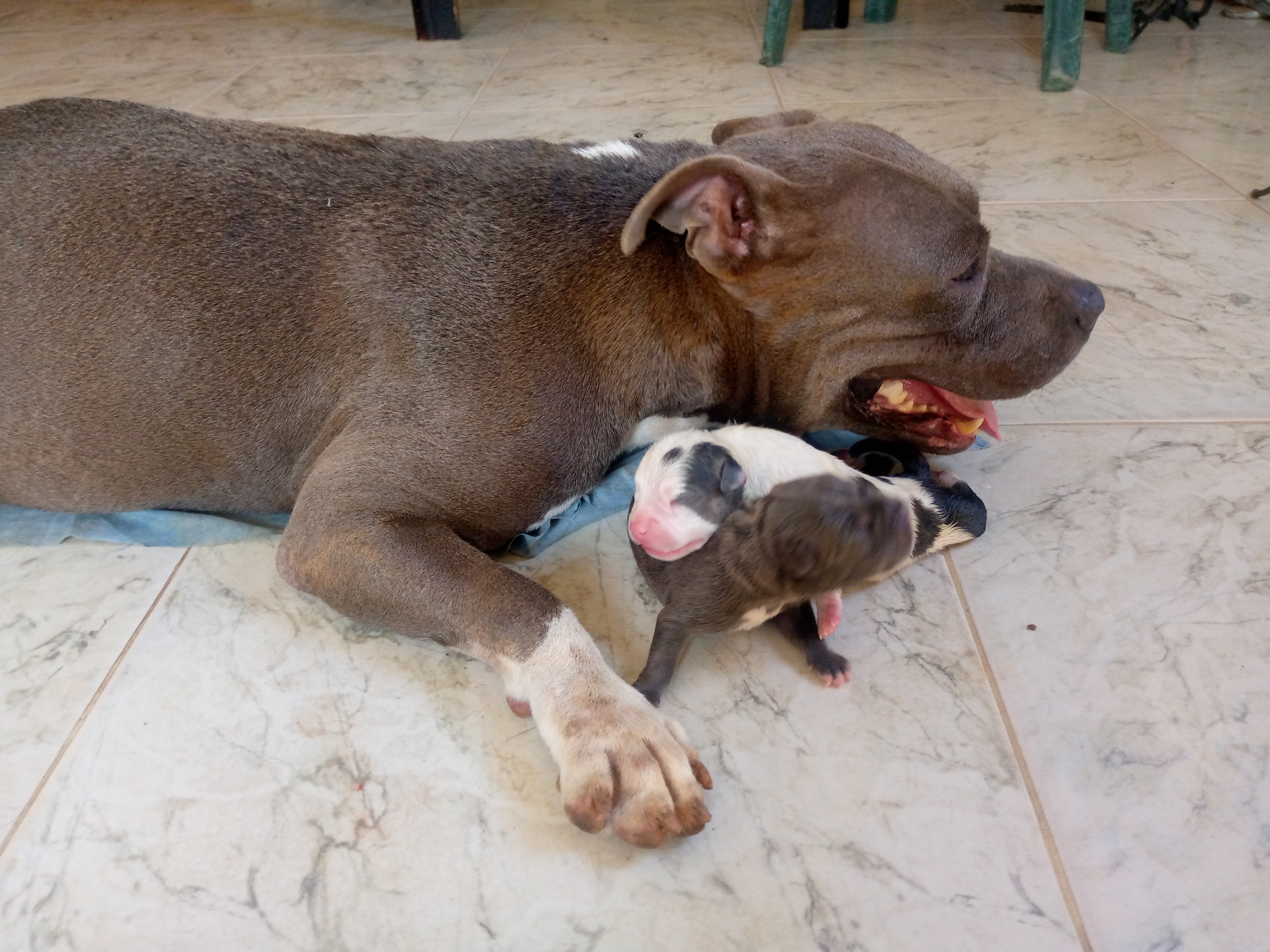 A las 3:15 pm por fin nació el primer cachorro la placenta se rompió sola, lo sacudí y lo froté un poco , luego ella lo estímulo y le rompió el cordón umbilical, 15 mn después nació el segundo cachorro, ella simplemente los expulsaba pero no se apresuraba a sacarlos del saco, tuve que hacer ese trabajo yo, pensé que a lo mejor porque era primeriza y no sabía que hacer, pero me extraño porque ellas por instinto suelen hacerlo.
At 3:15 pm the first puppy was finally born, the placenta broke by itself, I shook it and rubbed it a little, then she stimulated it and broke the umbilical cord, 15 minutes later the second puppy was born, she simply expelled them but did not hurry to take them out of the sac, I had to do that job myself, I thought that maybe because she was a first timer and did not know what to do, but I was surprised because they usually do it by instinct.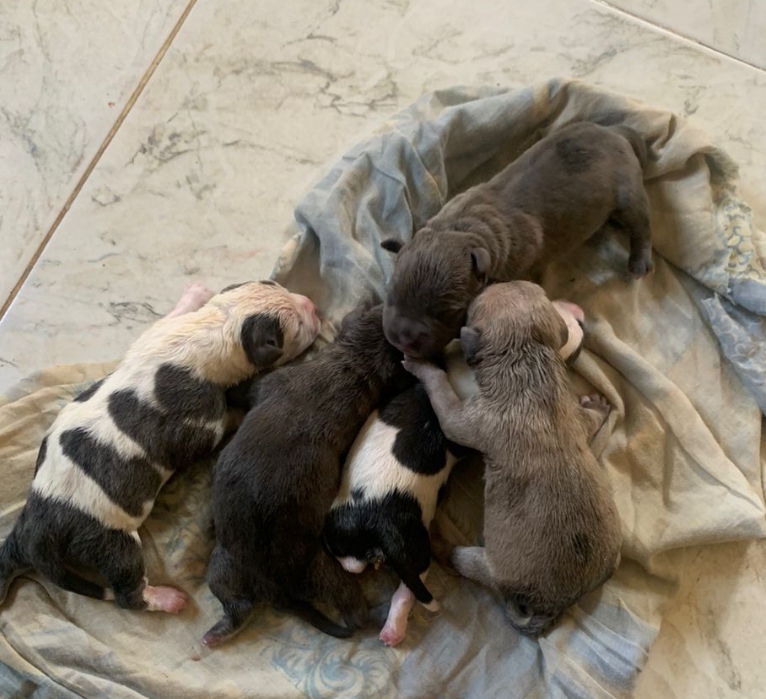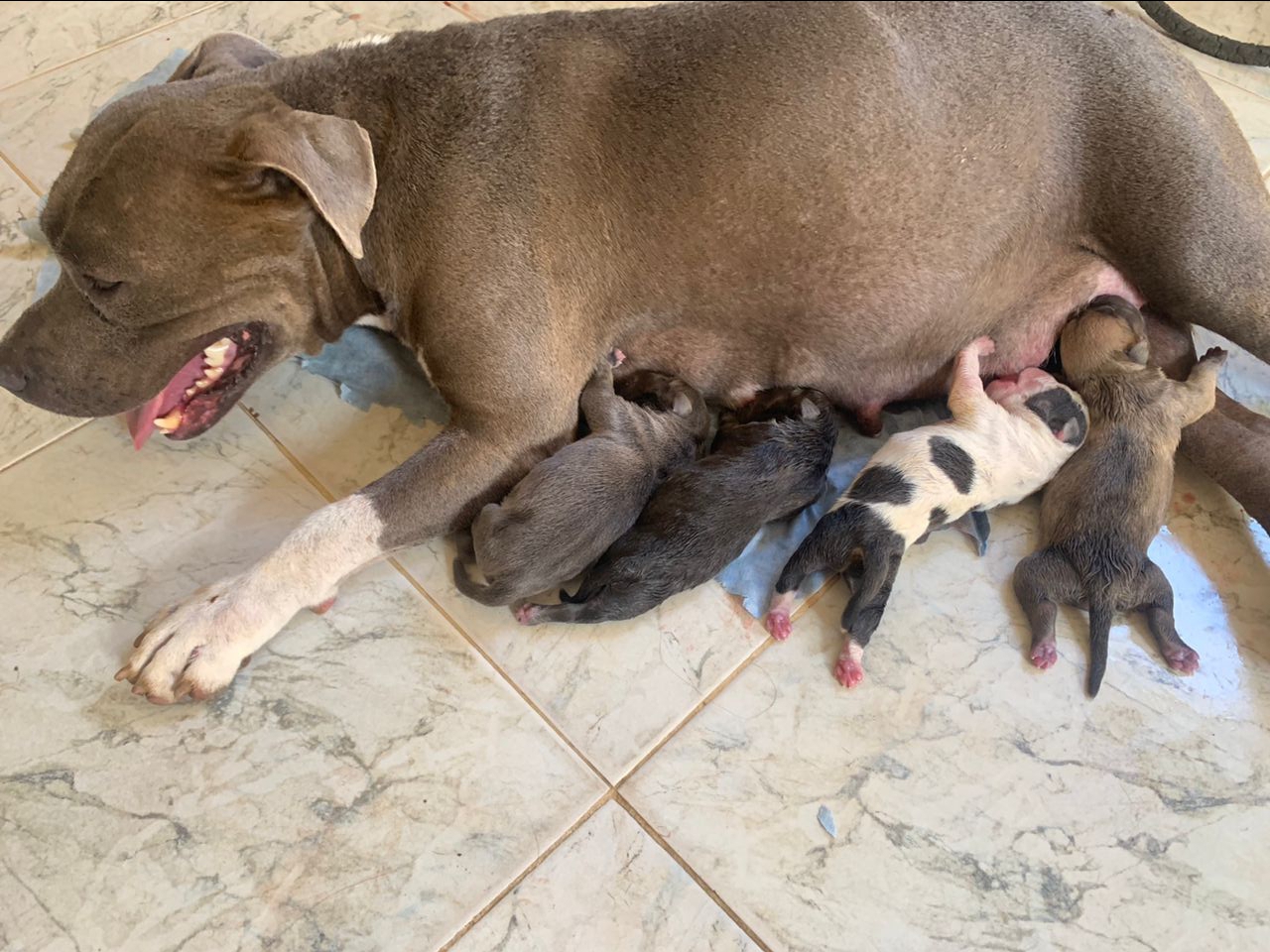 Paso media hora para tener a su tercera cachorra, luego nacieron el cuarto y el quinto cachorro en intervalos de 10 y 15 mn, todo estaba saliendo muy bien, y los estaba teniendo rápido, yo estaba muy emocionada, luego empezaron a buscar tetita y los pusimos a lactar.
Half an hour passed to have her third puppy, then the fourth and fifth puppies were born in intervals of 10 and 15 minutes, everything was going very well, and she was having them fast, I was very excited, then they started to look for teat and we put them to breastfeed.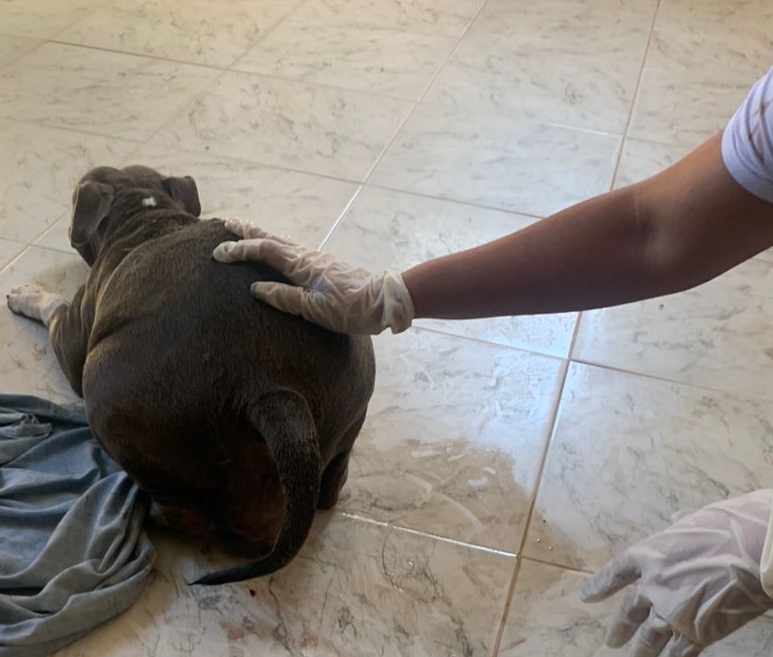 Así paso otra media hora y veo que Luna vuelve a pujar, aún se le veía un poquito de barriga, pero transcurrieron casi más de 2 horas y nada, empecé a preocuparme, no quería que el cachorro se pudiese ahogar, le sobe la panza, le di agua y ví que se relajo un poco, no paso mucho tiempo cuando noté que se asomaron 2 patitas, luna pujaba pero no avanza más la cachorra, decidí ayudar a sacarla pero se me resbalaba con los guantes, me los quité y muy cuidadosamente hale a la perrita poco a poco hasta salir, era grande y en la posición en la que salió fue difícil, y luego nació un último cachorro minutos después 😳 Luna se veía exhausta y yo no me quedaba atrás, ya se había hecho de noche.
So another half hour passed and I saw that Luna was pushing again, she still had a little bit of belly, but almost 2 hours passed and nothing, I started to worry, I didn't want the puppy to drown, I rubbed her belly, gave her water and saw that she relaxed a little, not much time passed when I noticed that 2 paws were showing, Luna was pushing but the puppy didn't advance any more, I decided to help to take her out but she was slipping with my gloves, I took them off and very carefully pulled the puppy little by little until she came out, she was big and in the position she came out it was difficult, and then a last puppy was born minutes later 😳 Luna looked exhausted and I was not far behind, it was already dark.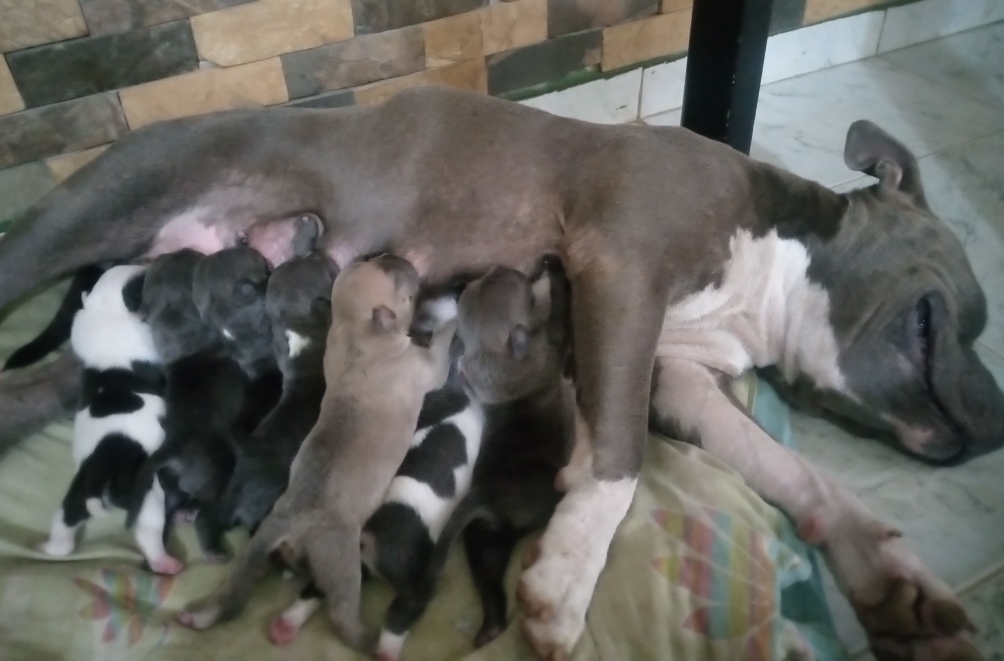 Limpiamos todo y colocamos a los cachorros con su mamá para tomarán de su calor, fueron 7 en total, 5 machos y 2 hembras.
We cleaned everything and placed the puppies with their mother to take their warmth, there were 7 in total, 5 males and 2 females.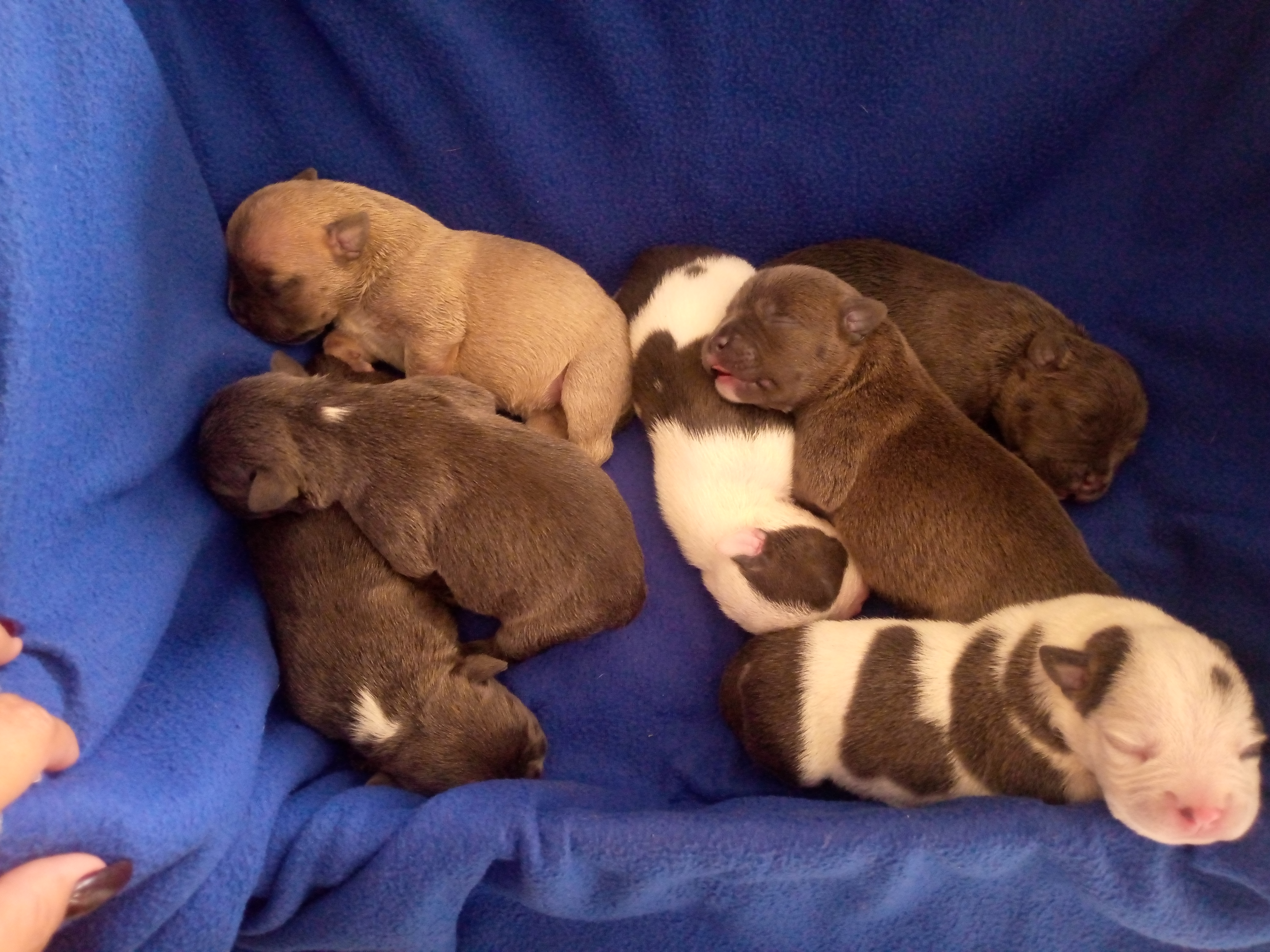 Gracias a Dios todo termino muy bien, los cachorros están todos sanos y fuertes, sus colores son hermosos, hoy ya tienen 13 días y empezaron abrir sus ojitos y a dar pasitos. Son una preciosidad 😍
Thank God everything ended very well, the puppies are all healthy and strong, their colors are beautiful, today they are 13 days old and they started to open their eyes and to take little steps. They are so cute 😍
Bueno mis queridos hivers, fue un placer compartir esta linda experiencia con ustedes, muchas gracias por visitar mi blog, espero verlos pronto.
Dios les Bendiga inmensamente, feliz y bendecido día para todos!"
Well my dear hivers, it was a pleasure to share this beautiful experience with you, thank you very much for visiting my blog, I hope to see you soon.
God Bless you immensely, happy and blessed day to all!"
Todas las fotografías son de mi propiedad, captadas con mi léfono móvil Tecno Spark 6 go.
Editadas con inShop.
Traducido con Deepl traductor.
All photos are my own, taken with my Tecno Spark 6 go cell phone.
Edited with inShop.
Translated with Deepl translator.