Hola a toda la comunidad de #hive donde los animales son los encargados de deleitarnos con sus ocurrencias.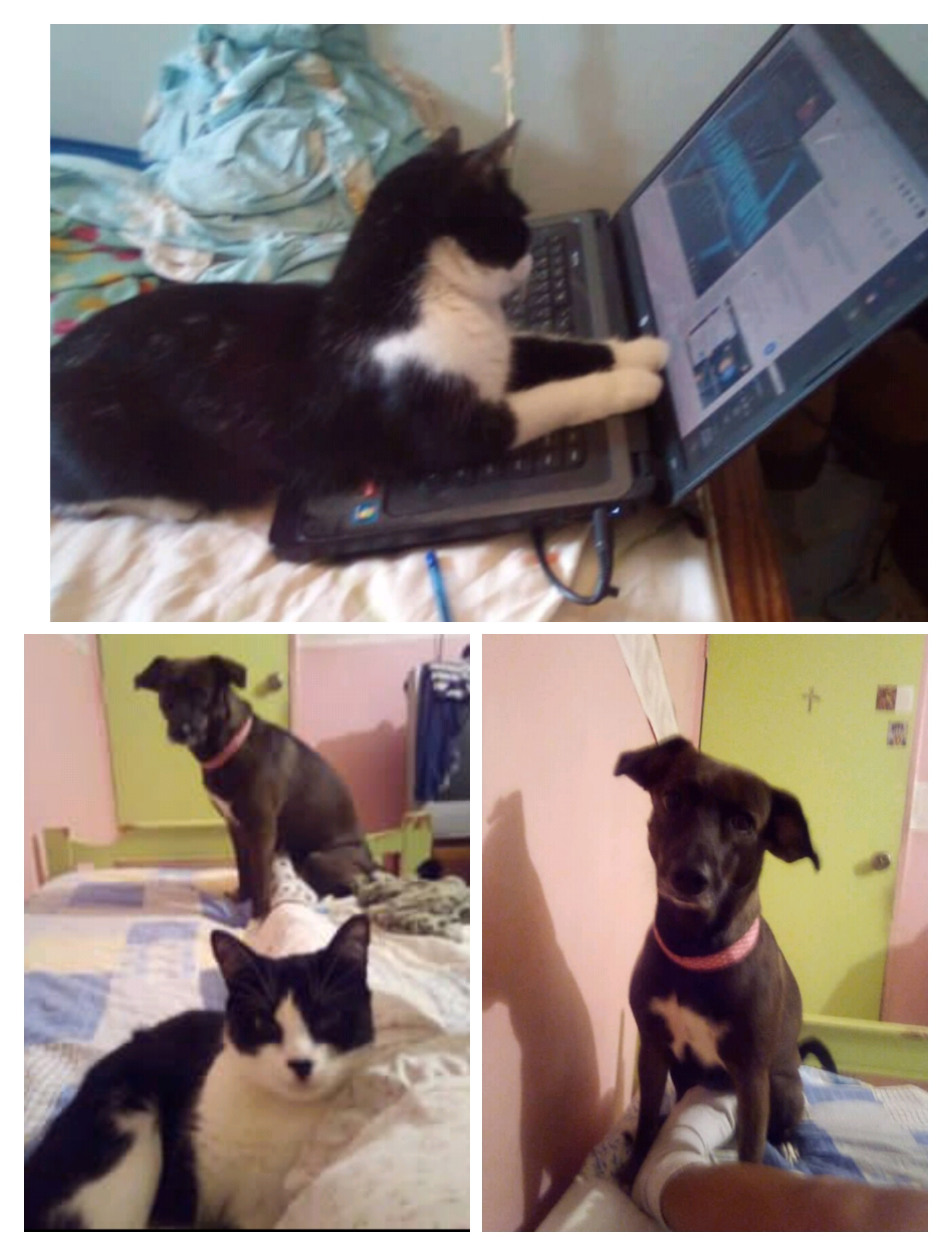 Mi abuela tiene una perrita llamada Blaky y es muy juguetona y muy celosa con mi ella no deja que nadie la toque en su presencia porque comienza a ladrar.
Mi abuela es muy amante de los animales y un día estábamos caminando y nos conseguimos a una gatita muy linda abandonada y quiso adoptarla pero tenía miedo de la reacción de Blaky.
Nos atrevimos a llevarla a casa con mucho temor, al llegar Blaky la olía y estaba muy extrañada.
Al principio cada una tenía su espacio, pero luego comenzaron acercarse con supervisión y se llevan muy bien están siempre unidas y hasta duermen juntas.
Mi abuela las trata a cada una por igual para que no haya celos y tienen cada una su espacio para comer.
Es muy lindo que se lleven bien y poder darle una nueva oportunidad a la gatita a quien bautizamos como Kiki.
Me encantaría poder seguir adoptando animales junto con mi abuelita, es un acto de amor puro.
Bueno amigos espero les haya gustado esta historia saludos y cuento con su apoyo.
Inglés
Hello to all the #hive community where animals are in charge of delighting us with their witticisms.
My grandma has a little dog named Blaky and she is very playful and very jealous with me she doesn't let anyone touch her in her presence because she starts barking.
My grandmother is an animal lover and one day we were walking and we found a very cute abandoned kitten and she wanted to adopt her but she was afraid of Blaky's reaction.
We dared to take her home with a lot of fear, when we arrived Blaky smelled her and was very strange.
At the beginning each one had their own space, but then they began to approach each other with supervision and they get along very well, they are always together and even sleep together.
My grandmother treats each one equally so there is no jealousy and they each have their space to eat.
It is very nice that they get along well and we are able to give a new opportunity to the kitten we named Kiki.
I would love to continue adopting animals with my grandmother, it is an act of pure love.
Well friends I hope you liked this story greetings and I count on your support.