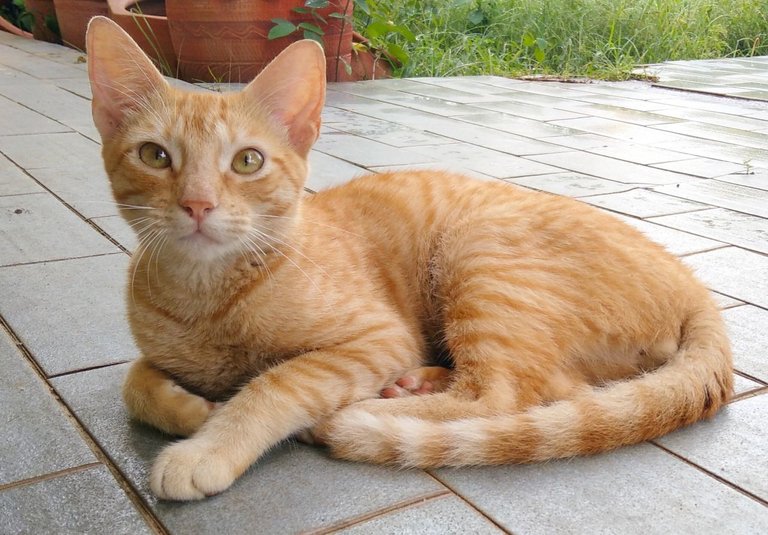 Happy to my pampered cat // Feliz de tener a mi gato consentido
The truth is that Mango is a spoiled and very pampered cat, he has a passive attitude all the time, many times I worry about how innocent he is, I want to have faith in his wild animal instinct in case he needs to defend himself.... Although I have never seen any aggressiveness in his personality and behavior, I hope he knows how to defend himself in case of any attack from another animal, during all this time he has enjoyed good health and always has a great appetite, I don't know how he knows when I buy bread but he loves to eat it freshly made, he immediately identifies the aroma and asks me, then he starts meowing desperately for a piece of bread for a long time... as if I didn't give him food! today he is ten months old and I am happy to share some pictures to celebrate 😍.
La verdad es que Mango es un gato consentido y muy mimado, el tiene una actitud pasiva todo el tiempo, muchas veces me preocupa lo inocente que es, quiero tener fé en su instinto animal salvaje por si en alguna ocasión requiera defenderse!... Aunque jamás he visto ninguna agresividad en su personalidad y conducta, espero sepa defenderse en caso de algún ataque de otro animal, durante todo éste tiempo ha gozado de buena salud y siempre tiene mucho apetito, no se cómo sabe cuando compro pan pero le encanta comerlo recién hecho, de inmediato identifica el aroma y me pide, luego comienza hacer maullidos desesperados por un pedacito de pan por un rato largo... como si yo no le diera alimentos! hoy cumple diez meses de edad y estoy feliz de compartir algunas fotos para celebrar 😍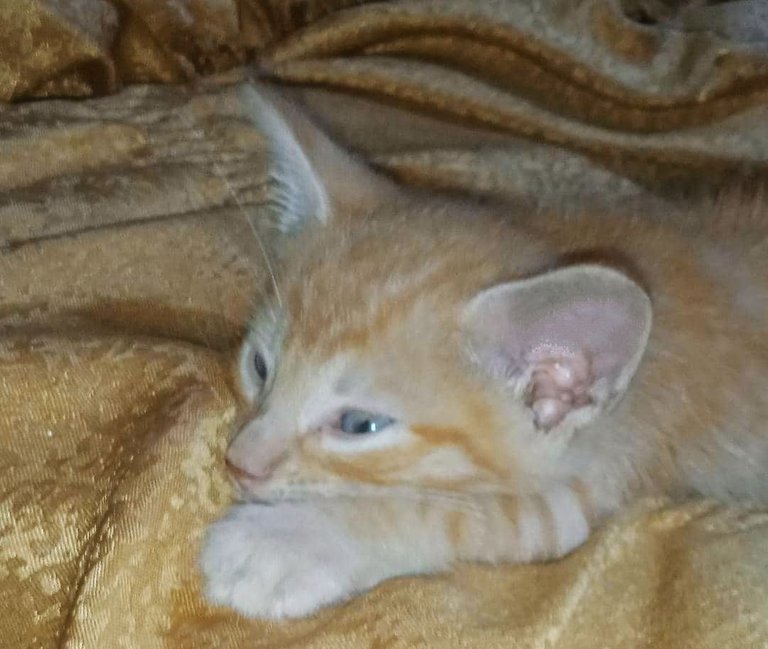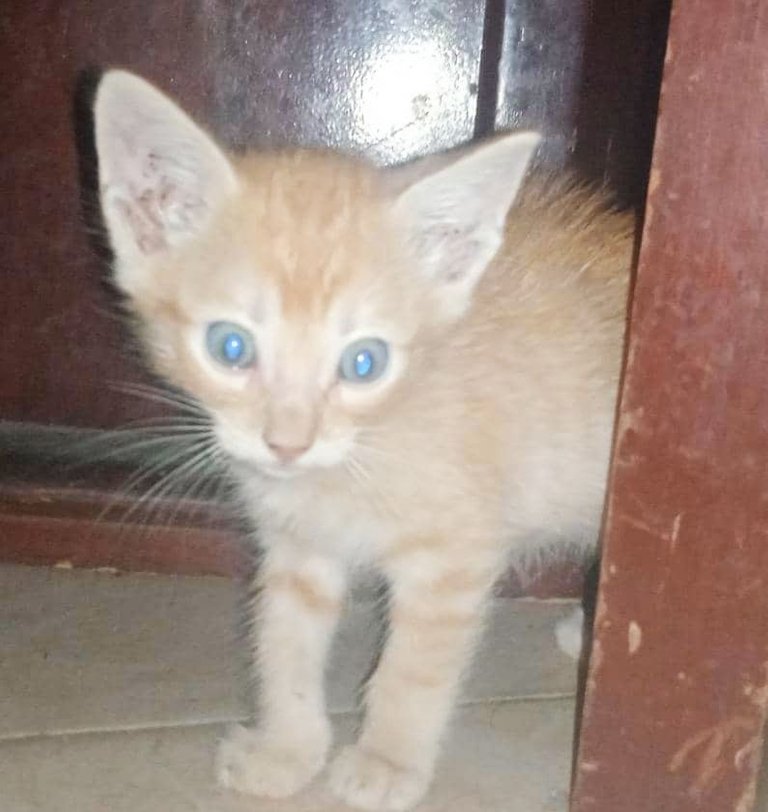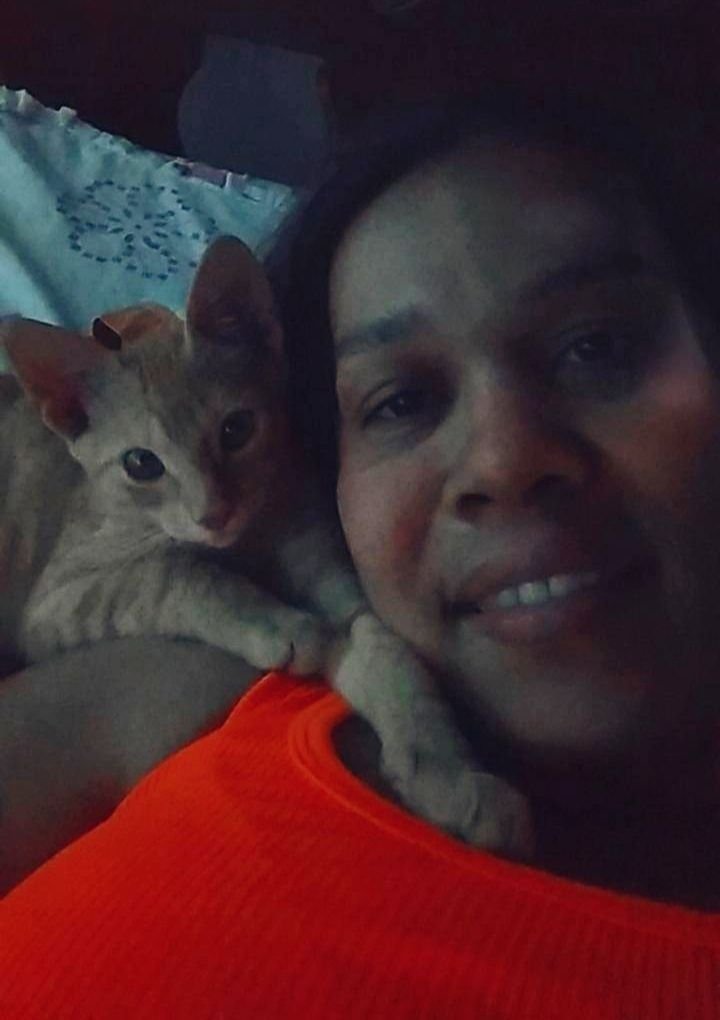 These are pictures of when Mango was a baby, absolutely cute and beautiful!.... Taking care of a baby cat is very important, owners should be as patient as possible, because they usually demand a lot of time and dedication!
Estás son fotos de cuando Mango era bebé, absolutamente tierno y hermoso!... Cuidar un gato bebé es muy importante, los dueños debemos de ser lo más pacientes posible, pues ellos suelen demandar mucho tiempo y dedicación!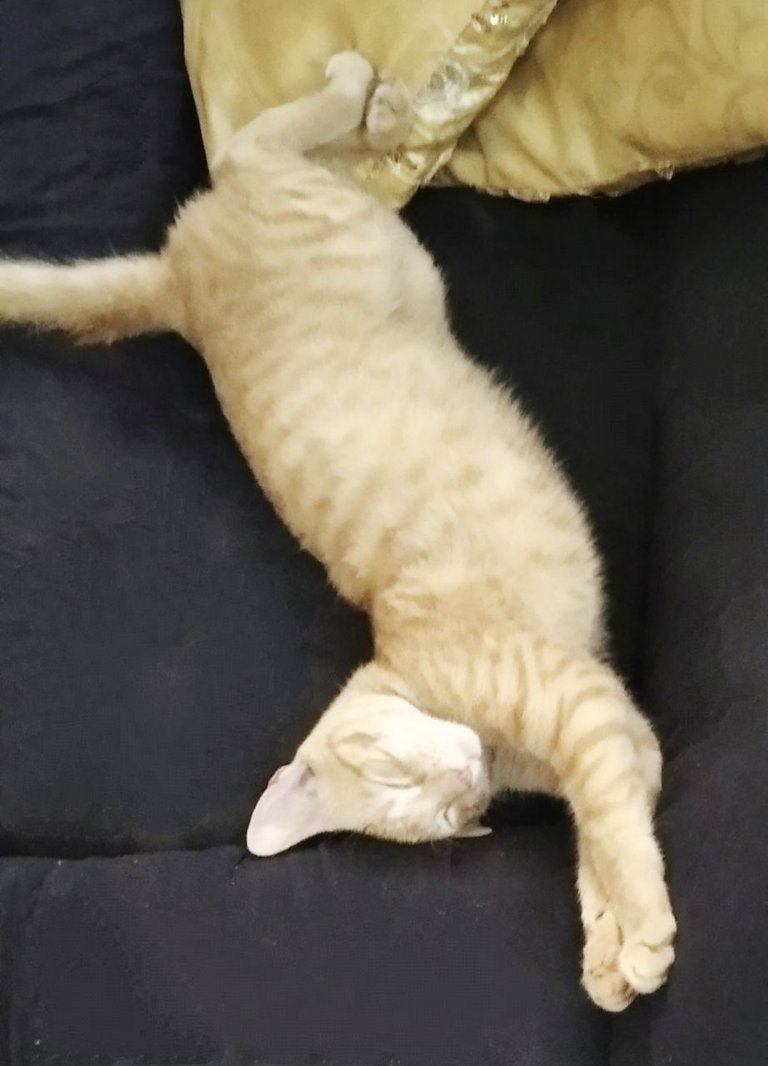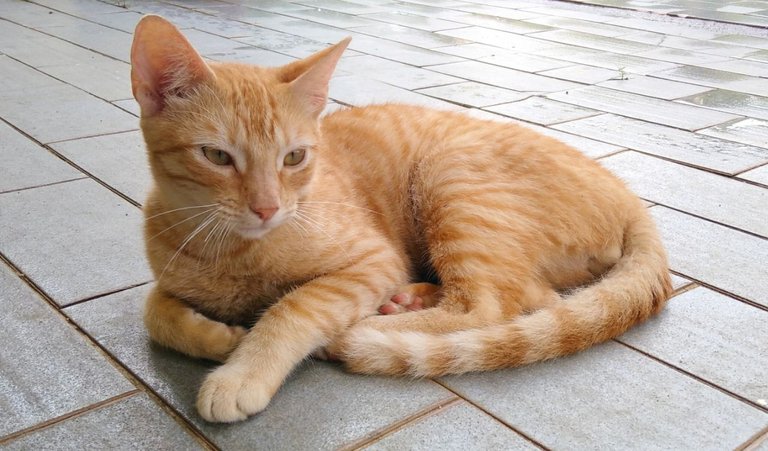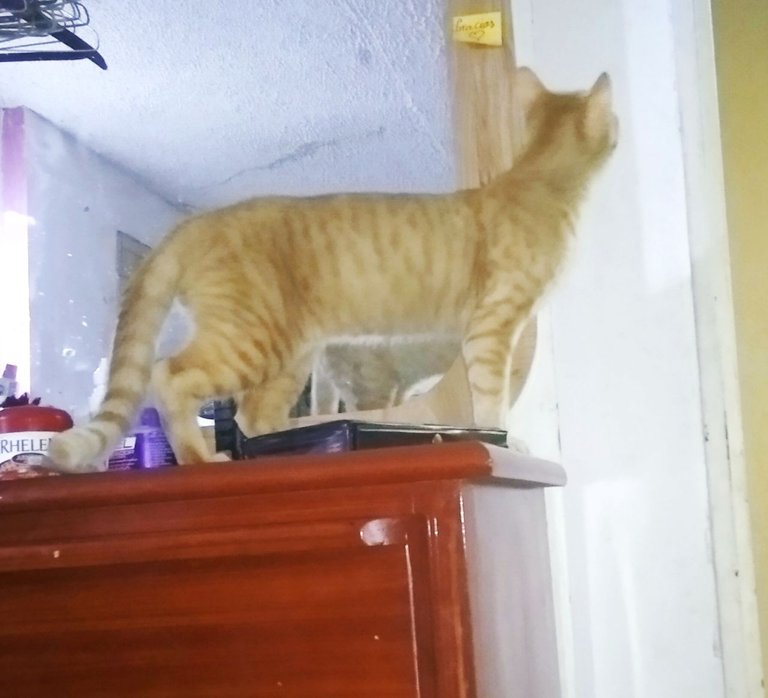 Educating a cat is a matter of time, my daring orange cat liked to sleep deeply on my furniture!.... After so much insisting on his good living habits I managed to get him to sleep only on one side of the oldest furniture in the house, he loves going out in the garden and going through my things!
Educar un gato es cuestión de tiempo, mi atrevido gato naranja le gustaba dormir profundamente en mis muebles!... Luego de tanto insistir en sus buenos hábitos de convivencia logré hacer que solo duerma en un solo lado de los muebles más antiguos de la casa, salir al jardín le encanta al igual que revisar mis cosas!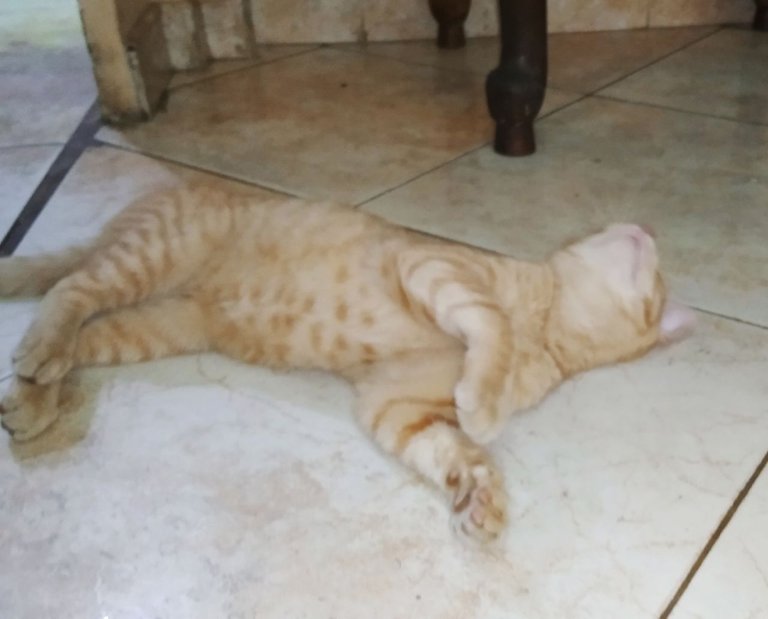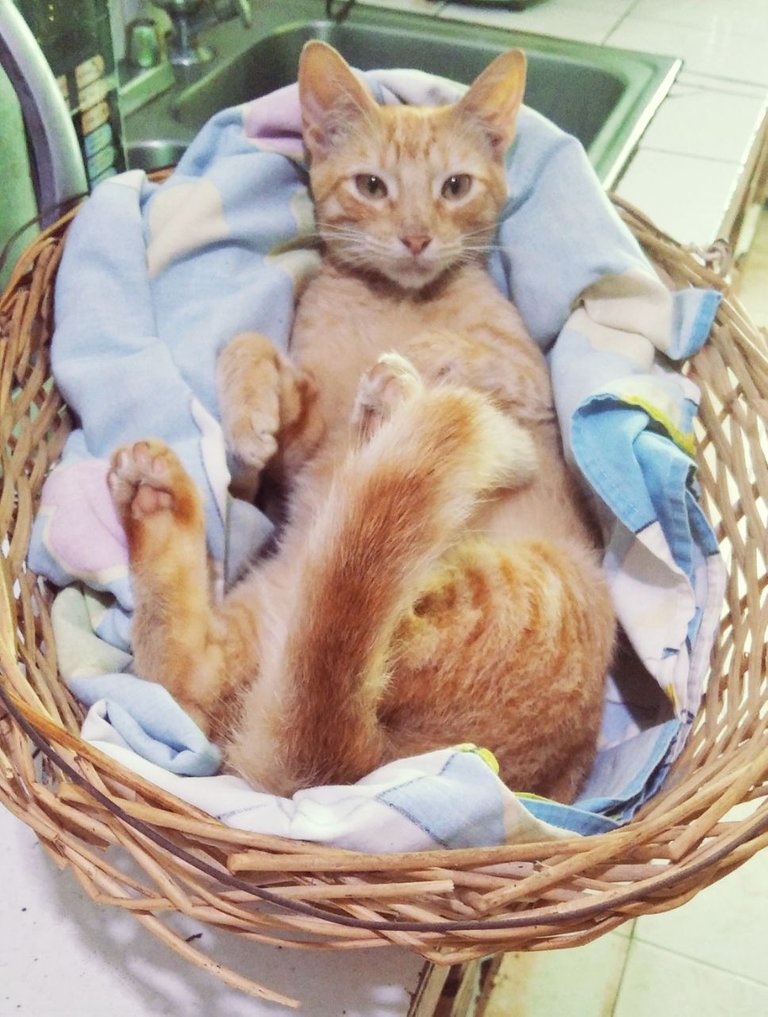 He still uses his basket from when he was a baby, he likes to get a lot of attention ! sometimes I am so busy but he doesn't care, I must see him because he demands it intensely with meows ! he knows how to say mom, but he only says it very early in the morning, like from five to six am, only in order to serve him food, the rest of the day he doesn't feel like telling me mom ! I have a talkative cat, because since he was a baby I talked to him with much affection 😸, I hope you like the pictures, I am happy for his ten months of age ❤️
Todavía usa su cesta de cuando era bebé, le gusta llamar mucho la atención ! aveces estoy tan ocupada pero a él no le importa, debo verlo porque así lo demanda intensamente con maullidos! sabe decir mamá, pero solamente lo dice a muy tempranas horas de la mañana, como de cinco a seis am, solo con la finalidad de servirle de comer, el resto del día no le da ganas de decirme mamá! Tengo un gato parlanchín, pues desde que era un bebé yo le hablaba con mucho cariño 😸, espero les gusten las fotos, estoy feliz por sus diez meses de edad ❤️
The images were taken from my Redmi Xiaomi 8 A phone // Las imágenes fueron tomadas desde mi teléfono Redmi Xiaomi 8 A