Hello to all friends, who share the funny activities that our pets do daily.
Today she was asleep, but my cat likes to do things and to be loved. When I woke up looking to my side, my cat was stretched out asleep, she made me laugh, because she had my phone, that's when I woke her up, and she was like that wanting to continue sleeping, she's funny.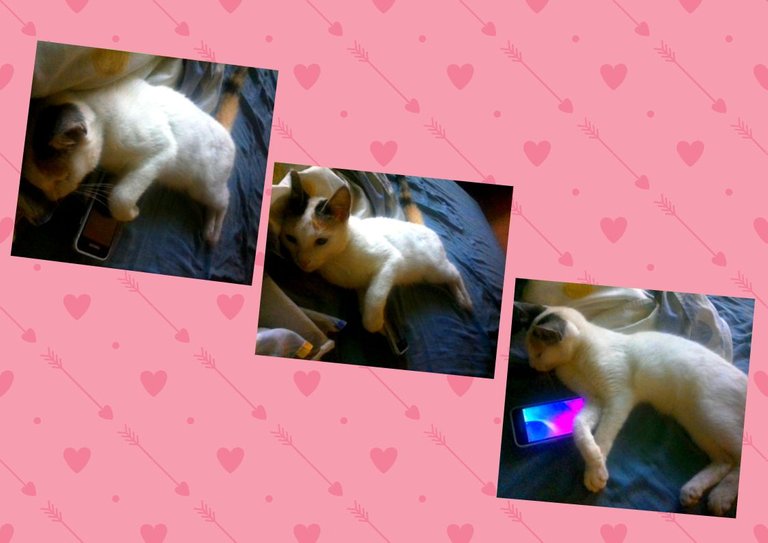 They have sharp claws, they hold objects with great force, in fact, she pressed the button in the center and turned it on, she pretended to be talking, and when she saw that she was taking pictures, she was ashamed, and she covered her face, how cute, she is very clean, well, all these animals clean their hair with their tongues. That is why we see these animals very clean and highly preserved.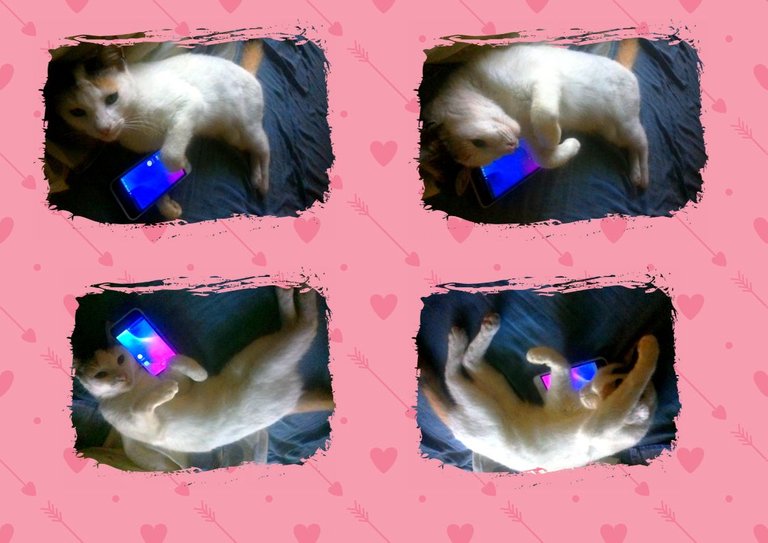 Here she looks like a secretary ha ha ha ha. Falling asleep again, she sleeps a lot, but I love her, she came to brighten my life. All our pets that we have in our homes surprise us with their occurrences and that makes us laugh and brighten our day. I hope you liked this beautiful sunrise that I had with my funny cat, sleeping in my bed.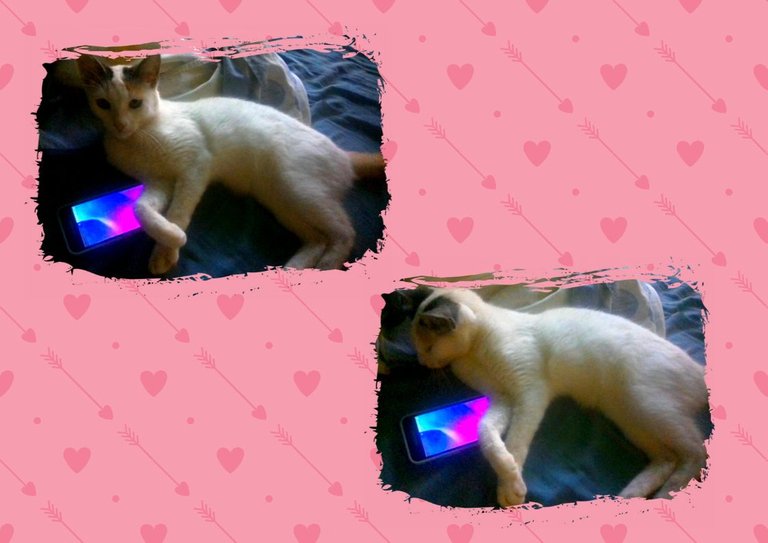 The photos were taken from a Canaima tablet.

Collage making program: Fotojet Link
Translated from google translator Link
Photo editing program: PhotoFiltre 7

Las fotos fueron tomadas desde una tablet Canaima.
Programa para hacer el collage: Fotojet Enlace
Traducido del traductor de Google Enlace
Programa para editar fotos: PhotoFiltre 7

I say goodbye until another opportunity.
Thanks for your support.

Me despido hasta otra oportunidad.
Gracias por su apoyo.

Copyright @imargasa. All rights reserved.