Hello to all my friends in this wonderful community, where we laugh daily at the occurrences of our animals that we have at home. Today I was surprised with a funny thing that my dog did, a month ago I prepared food for him, and let it cool in the kitchen, but since sometimes he got loose and my sentry box was around I didn't pay close attention and went to the kitchen when I watched the pot was half full, that is, they had already eaten part of the food that there was almost nothing left. And I blamed the poor kitten, ha, ha, ha, ha, what I saw today is for laughs, well, a week ago my kitten died, the cause was that she ate something poisoned there, And if she really suffered that she felt something was hurting her, I say it would be her stomach, well I gave her many things to see if she would improve, but she did not improve at all and it made me very sad to see her die like that.
Today I realized that the one who ate the food was not her, but my dog, I had made food for him and I was waiting for it to cool down so I could give it to him, and I was in my room and he let go, when I went to the In the kitchen, I looked at the pot, there was almost no food, and I was impressed, I arrived and called him to the kitchen again to make sure, oh well, the friend mounted the legs in the kitchen and finished eating what was left in the pot, haha , LOL. I took this photo so you can see that these animals are serious and that they surprise us more every day.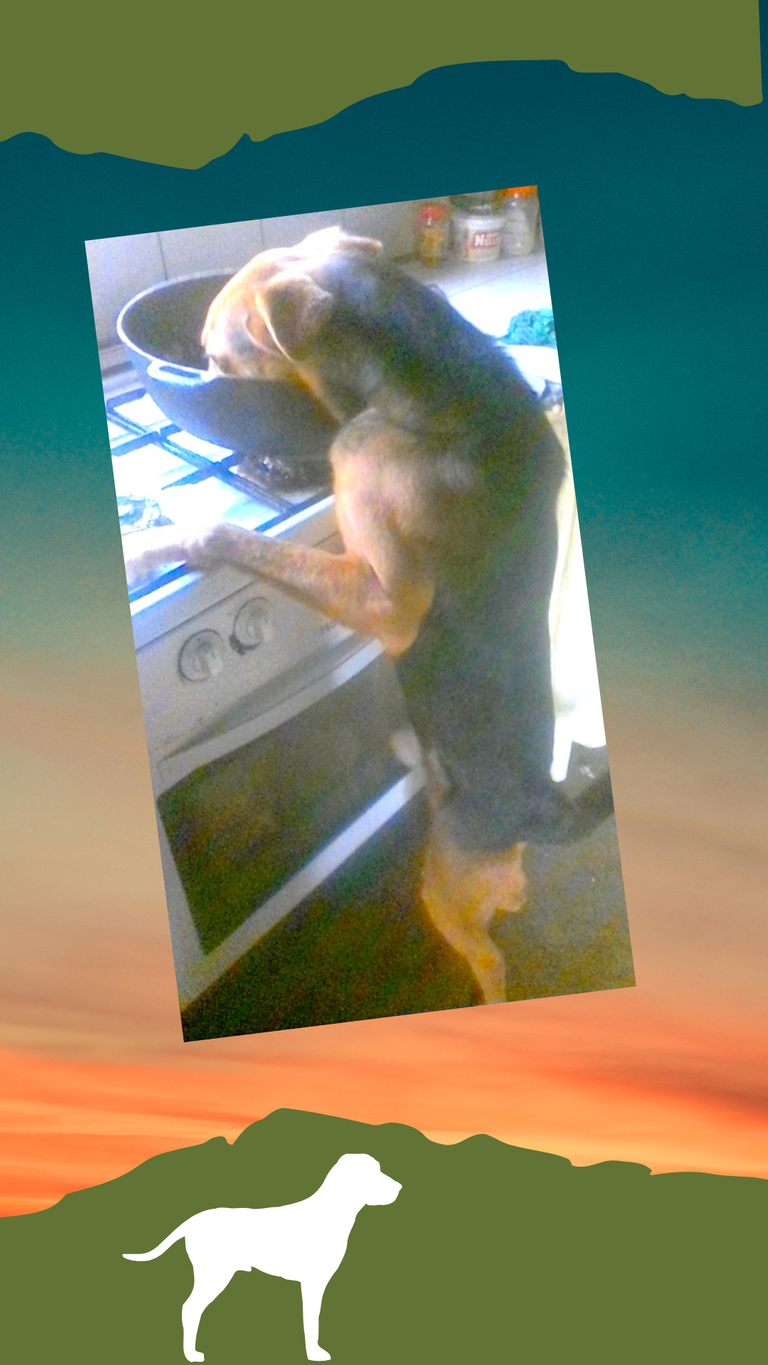 Thanks to these animals, we smile daily with their occurrences, we play and the most important thing in life is that they make us extremely happy, imparting emotions to us, because only with their gaze or aptitudes they let us know many things, and even more when they are sad or sick That is why today I thank my dog, for the smile he gave me and for his great wit and ability of not having waited to eat, but instead ate it standing up, like a person that left me speechless. Every day we learn more about them.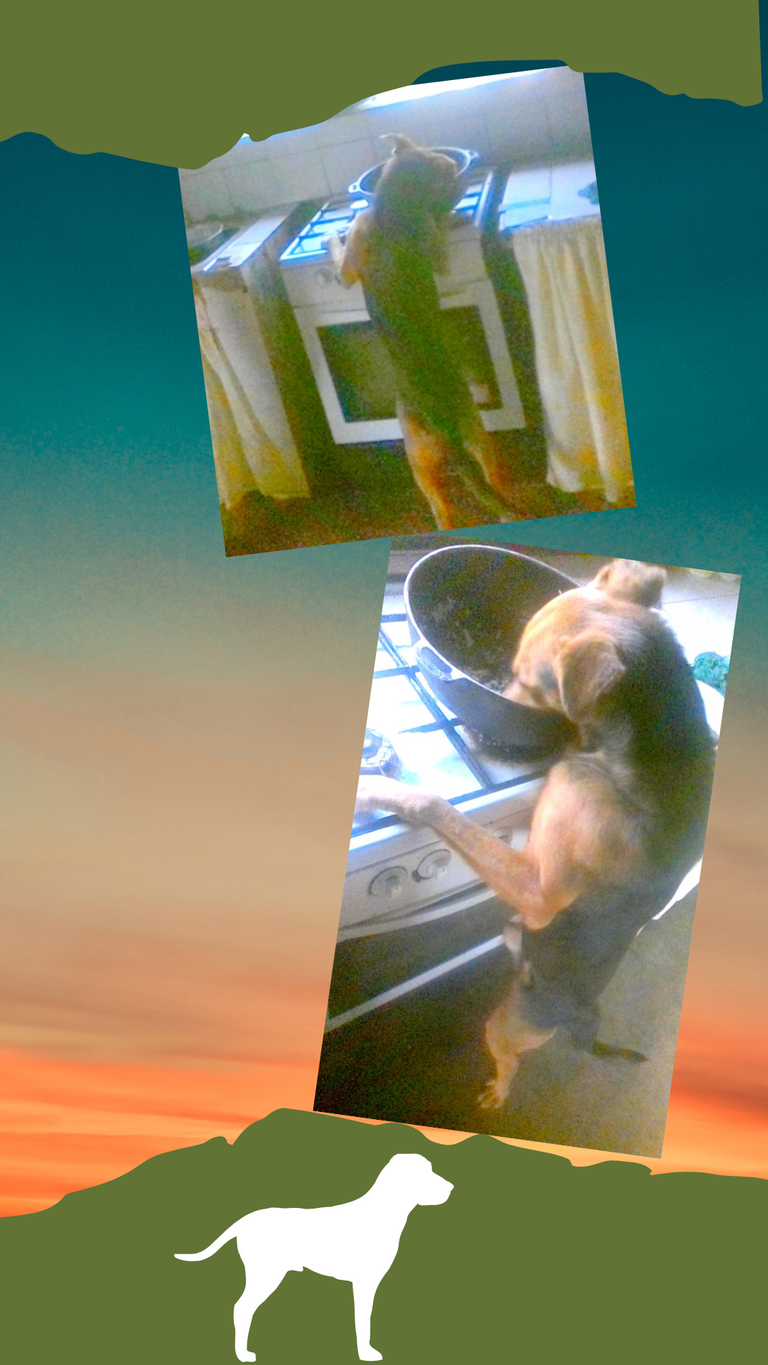 The photos were taken from a Xiaomi Mi A2.

Collage making program: Canva Link
Translated from google translator Link
Photo editing program: PhotoFiltre 7

Las fotos fueron tomadas desde un Xiaomi Mi A2.
Programa para hacer el collage: Canva Enlace
Traducido del traductor de Google Enlace
Programa para editar fotos: PhotoFiltre 7

I say goodbye until another opportunity.
Thanks for your support.

Me despido hasta otra oportunidad.
Gracias por su apoyo.

Copyright @imargasa. All rights reserved.