Axel, y su hermosa sonrisa!
Axel, and his beautiful smile!
---
Saludos queridos amigos de la Comunidad
Hive Pets
, en esta oportunidad comparto con ustedes una serie de fotografías que recogen el momento en el cual compartí por un par de horas con Axel la mascota de mi tía Lola.
Greetings dear friends of the Community
Hive Pets
, in this opportunity I share with you a series of photographs that show the moment in which I shared a couple of hours with Axel, my aunt Lola's pet.
---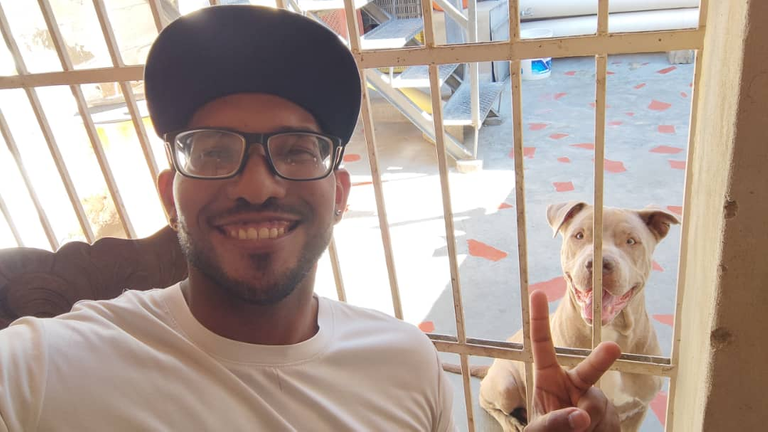 | | |
| --- | --- |
Mi tía Lola estuvo de cumpleaños el pasado día domingo, así que no dudé en visitarla y compartir con ella un par de horas para agasajarla por su aniversario. Al llegar a casa de mi tía, me dirigí directo a la parte trasera de la casa para ir a ver al hermoso Axel, guardo especial cariño hacia este perro porque me recuerda a mi amado (Bronco), mi segunda mascota quien murió cuando tan solo era un cachorro.
My aunt Lola had her birthday last Sunday, so I didn't hesitate to visit her and share a couple of hours with her to celebrate her birthday. When I arrived at my aunt's house, I went straight to the back of the house to see the beautiful Axel, I have a special affection for this dog because he reminds me of my beloved (Bronco), my second pet who died when he was just a puppy.
---
| | |
| --- | --- |
Axel es de raza Pitbull, no es para nada un perro agresivo ni temperamental, todo lo contrario es muy amigable y sociable, se deja acariciar y le gusta estar cerca de las personas, es un perro muy calmado y le encanta que compartan con el los alimentos que consumes ja ja ja. Axel es el perro del hijo mayor de mi tía (Jorge Luis), tengo entendido que mi primo se lo dejó al cuidado de ella cuando el se fue del país, desde entonces Axel ha sido el amigo fiel de mi tía Lola.
Axel is a Pitbull, he is not at all an aggressive or temperamental dog, on the contrary he is very friendly and sociable, he allows himself to be petted and likes to be close to people, he is a very calm dog and loves to share with you the food you eat ha ha ha ha. Axel is the dog of my aunt's eldest son (Jorge Luis), I understand that my cousin left him in her care when he left the country, since then Axel has been my aunt Lola's faithful friend.
---
Me senté en la mecedora para estar cerquita de el y acariciarlo por un rato, como todos saben, amo los perros, gatos, peces y morrocoyes, actualmente no tengo un canino como mascota por lo que siento debilidad por cualquier perrito que veo por ahí en la calle.
I sat in the rocking chair to be close to him and pet him for a while, as you all know, I love dogs, cats, fish and morrocoys, at the moment I don't have a canine as a pet so I feel weakness for any little dog I see out there in the street.
---
| | |
| --- | --- |
---
Soy amante de capturar los buenos y bellos momentos en fotografías y este momento fue muy simbólico para mi, por tal motivo tomé la decisión de compartir con todos ustedes ese mágico momento.
I love to capture the good and beautiful moments in pictures and this moment was very symbolic for me, that's why I decided to share with all of you this magical moment.
---
---
*******
---
˜"°•. ˜"°•

I am Living

•°"˜ .•°"˜
---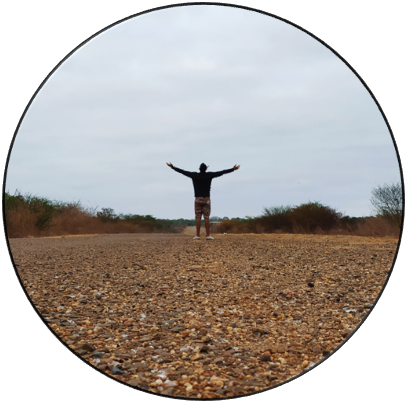 ▂▃▄▅▆▇█▓▒░Mars - Crea░▒▓█▇▆▅▄▃▂
---

---
-@manuelramos - Creating Quality Content-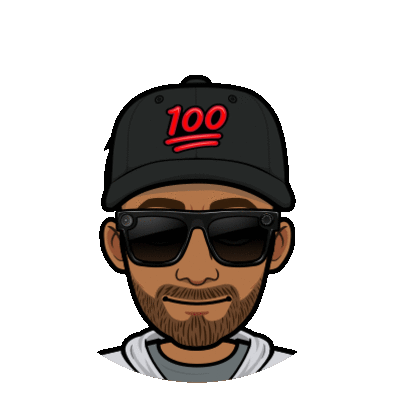 ˜"°•. ˜"°•

Simply Mars

•°"˜ .•°"˜


---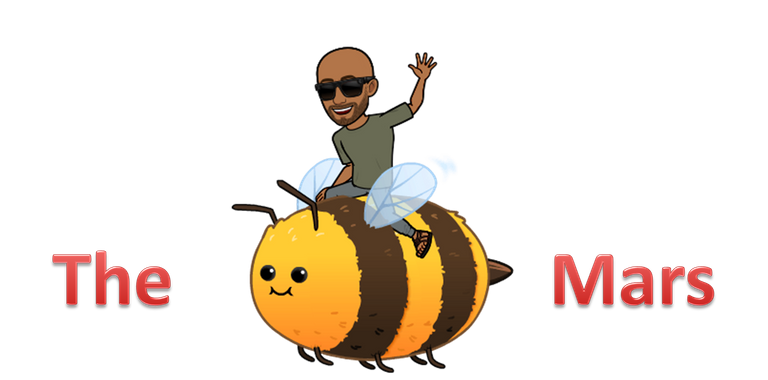 ---

Do you want to know more about me?





---
The Gifs, Banners, Stripes and the Maquetado are the product of my creativity
---

Thanks for reading, I'll see you in a next Publication !!!

I still have a lot to tell
╭══• ೋ•✧๑Mars๑✧•ೋ •══╮


╭∩╮

(︶︿︶)

╭∩╮


╰══• ೋ•✧๑Mars๑✧•ೋ •══╯

✳ S̻͛̊̅i̤̫͇m͙̖̾͋̃͗͗ͭp͖̘̒̋l̰ͬ̒̋͐y ̮͙̞̺ͩͪ̍ͨM̻͛̄a͍̩͚̪̤ͮ̒r̜͇̠ŝ͖͔̩̋̉ ✳

.