Hello friends how are you all Hope everybody is doing well. I'm fine too. Friends I love to push animals. I have pets. I have a beautiful goat among my pets. That is Black-Bengal-Breed-Goat.
Mango I have two heads of rotten jungle These two kids are so beautiful to look at and what a tall one color black and the other one I love these writings so much and I love them so much. Black-Bengal-breed-goats have 1 to 4 kids a year.
I have been raising this goat for two years. This goat is one of my favorite pets. I keep a lot of animals but I like goats very much. The goat listened to me. When I called her, she ran to me. She has two children like her mother. When I called, he ran to me. So I take a lot of care of the pets.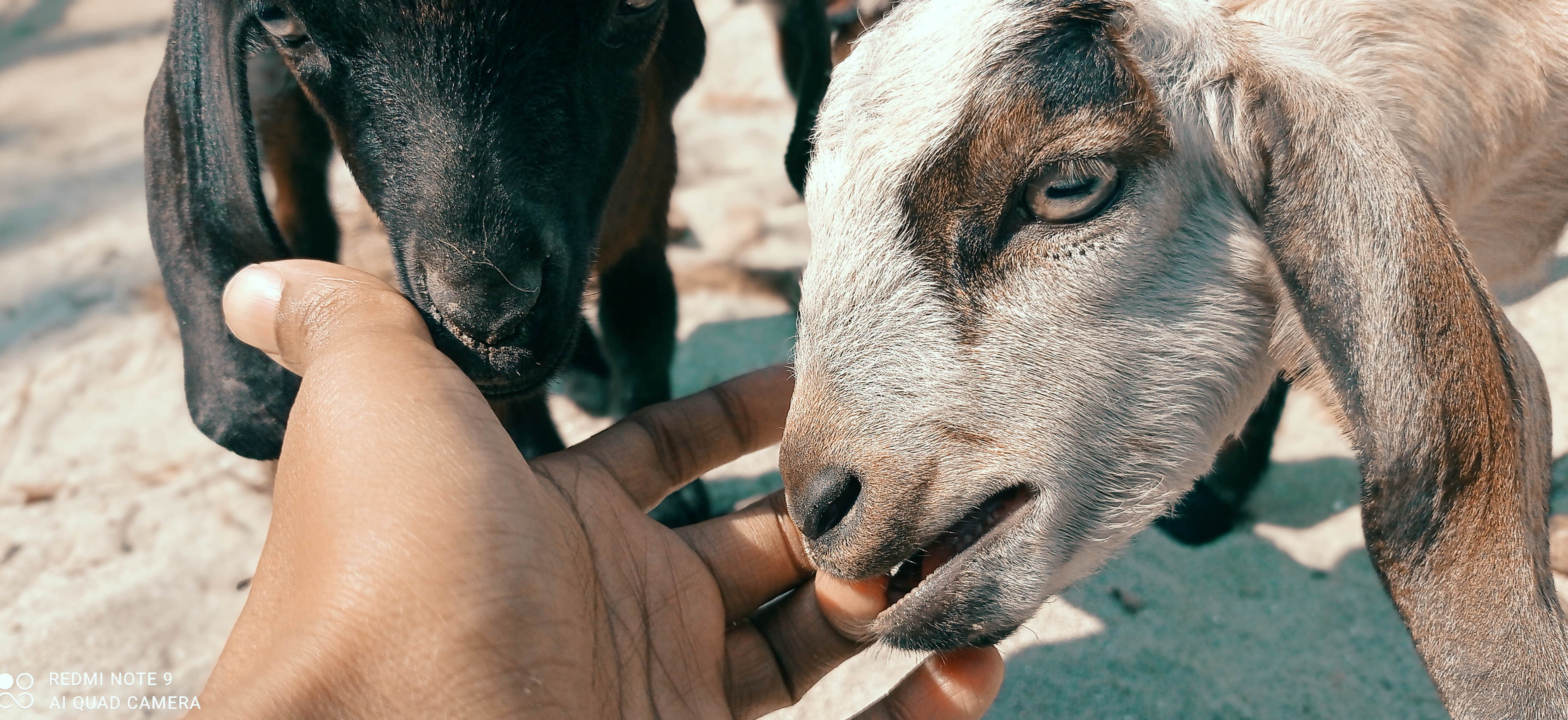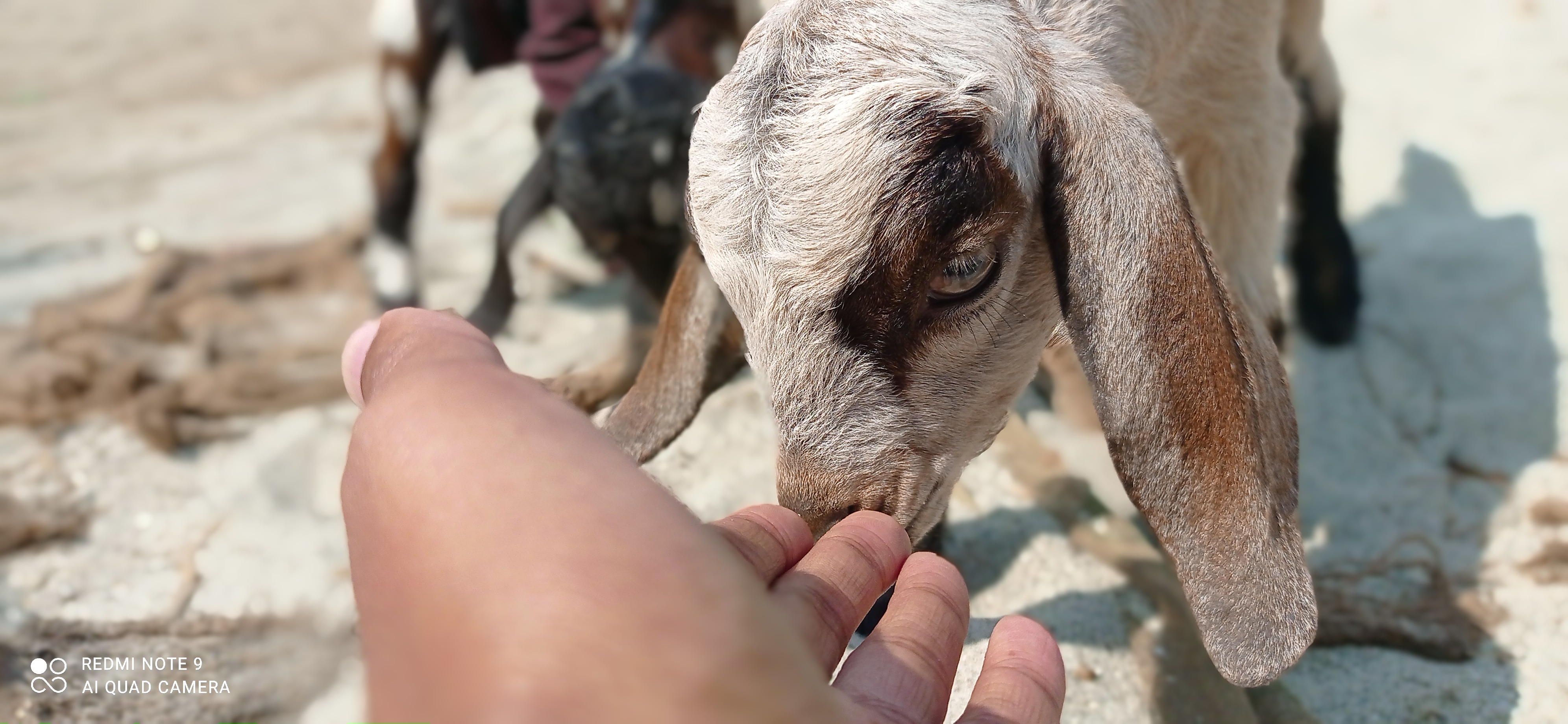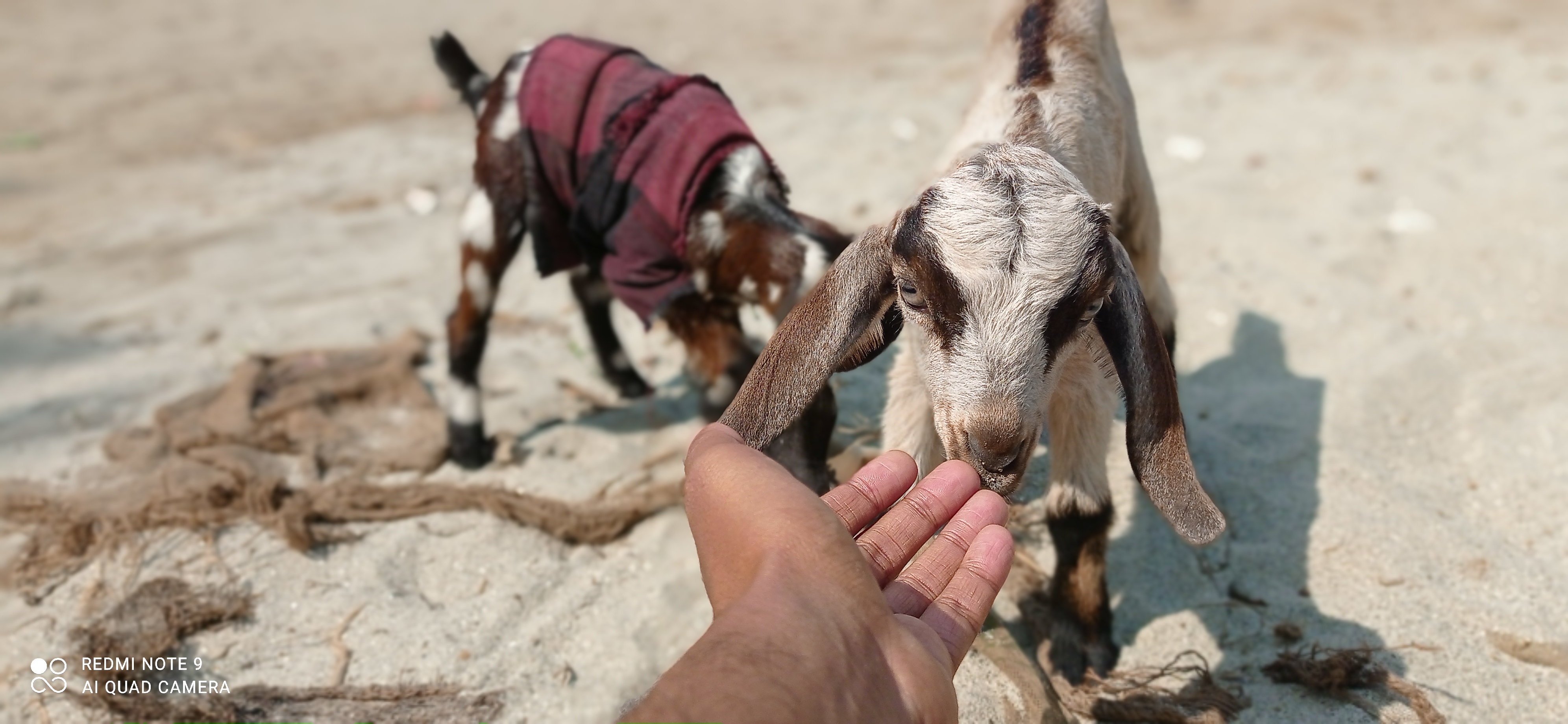 In my spare time I spend time behind this goat. I play with goats. When I called the goat, he ran and caressed my hand and started licking my hand. My favorite food for this goat is jackfruit leaves. This goat eats jackfruit leaves very much and like its mother, the two goats love the leaves. I took this goat out for a walk. And the goat's body stays healthy by eating the green grass outside.
Today in my spare time I spent a lot of time with my goats. Recently my goat has two kids. These kids are very naughty with me now. They jumped on me and caressed me. That's why I love two goats. And with my hands I feed them jackfruit leaves. I like to do these things a lot. So I think everyone needs to tame some animals. This keeps both body and mind healthy.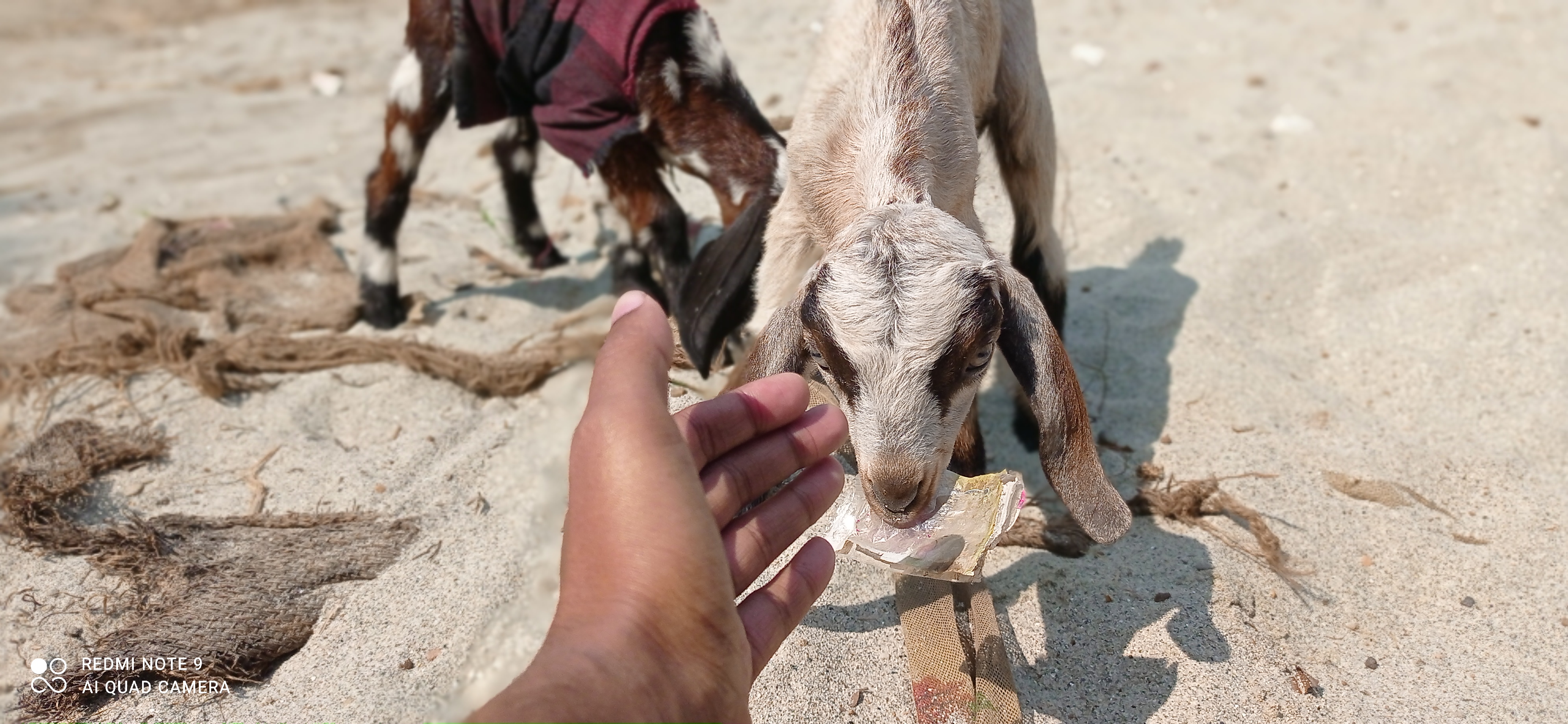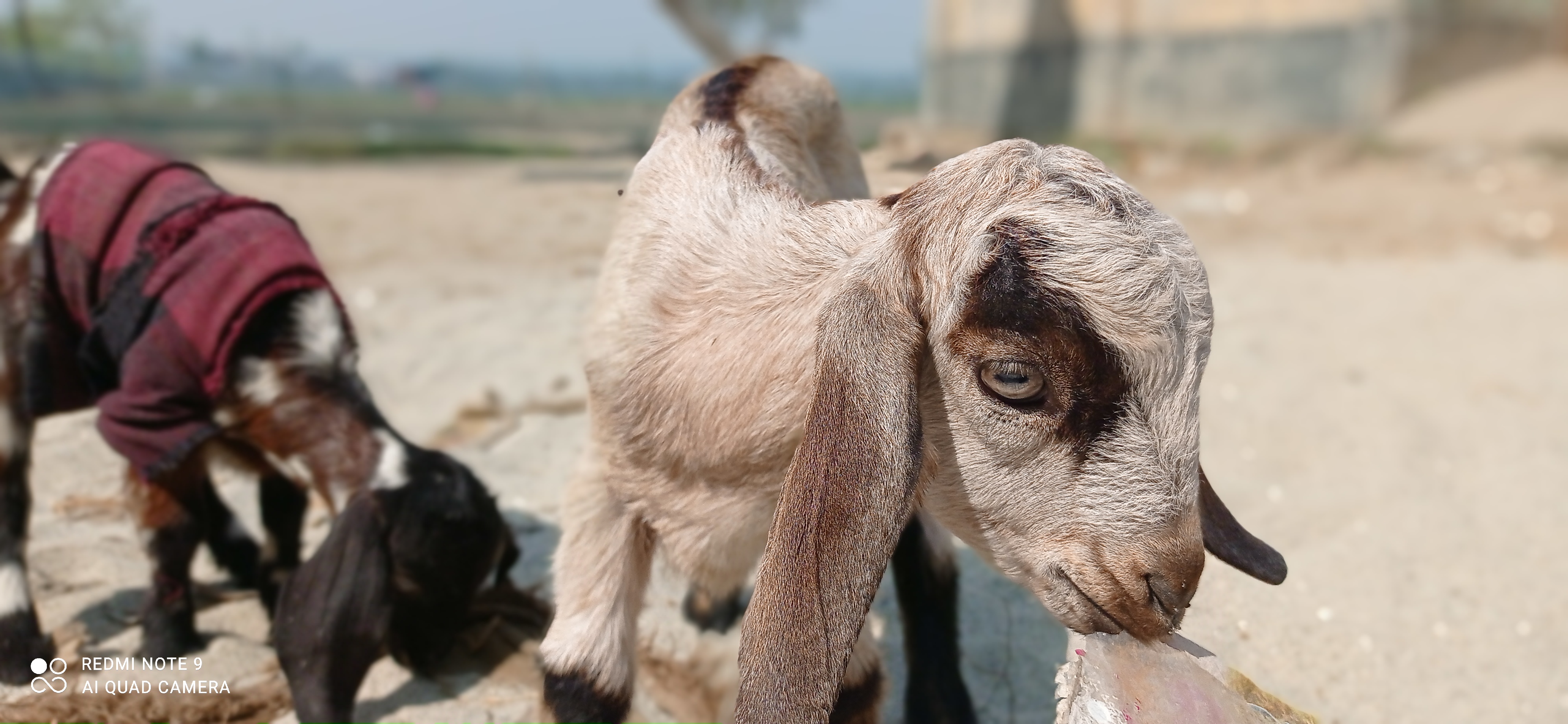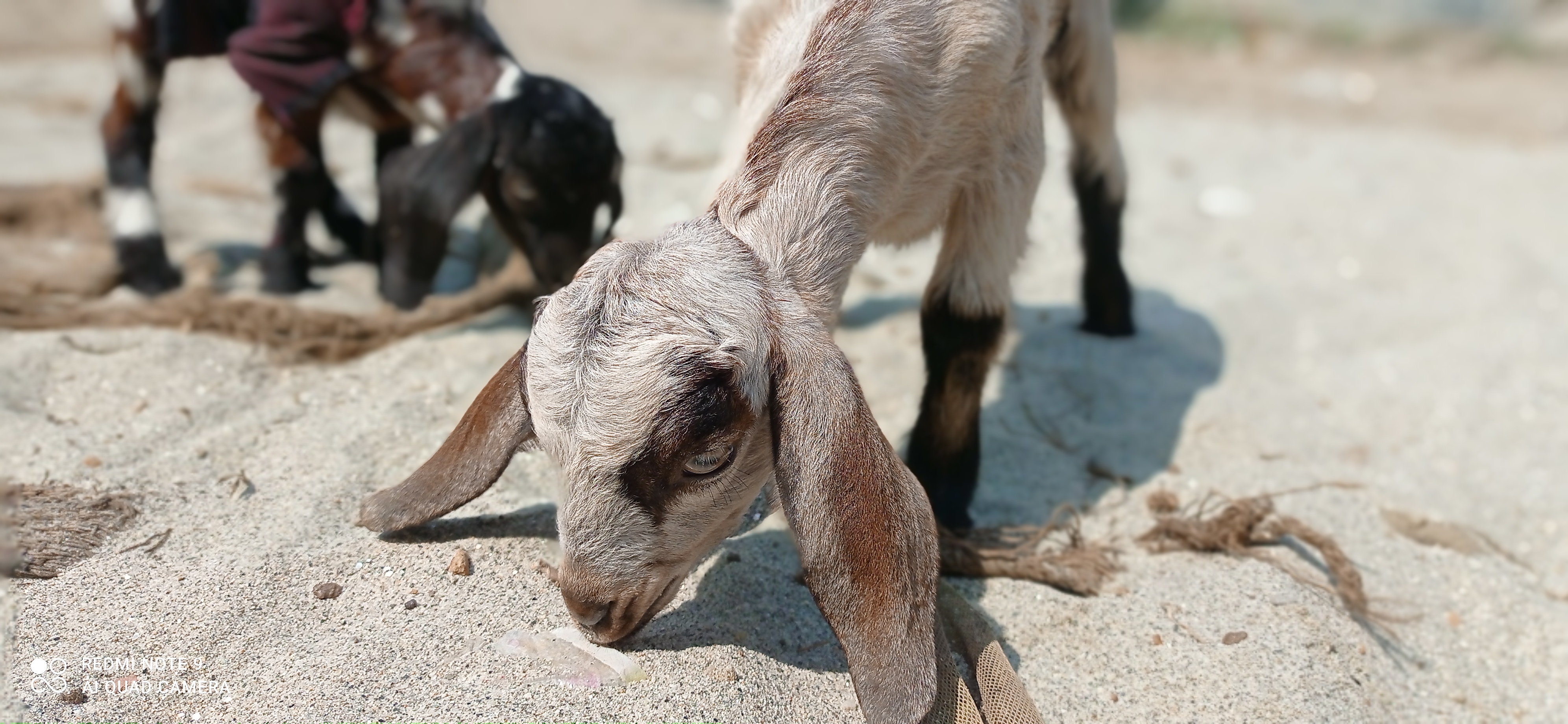 I captured some happy moments with my pet goat. I did these photographs while feeding leaves to our goats. I really like these pictures. So I shared with you a picture of my pet.
So far Today...
Stay Home
Thanks for Your Time Friend.
♥♥♥♥♥♥
Ok
See you Again in a New blog.
Thanks for being with me.
Plese Follow Me......
@mspbro
★★To contact me★★
Subscribe My 3speak Channel https://3speak.online/user/mspbro
Subscribe me DTube https://d.tube.com/@mspbro
Follow me Twitter https://twitter.com/mdsumonpra
Add me Facebook https://www.facebook.com/sumon.mim84