Dear poets, it was a fun thing to be a part of my little contest, wasn't it? I am grateful to all you poets who came out to test their mettle in my little space. It is worth noting that though one may not win in this contest, that doesn't mean one cannot aspire towards an appreciation of what poetry means. I mean, keep writing but mostly keep reading. The reading of poetry is the best way to learn to write better poems. I know what I am talking about.
---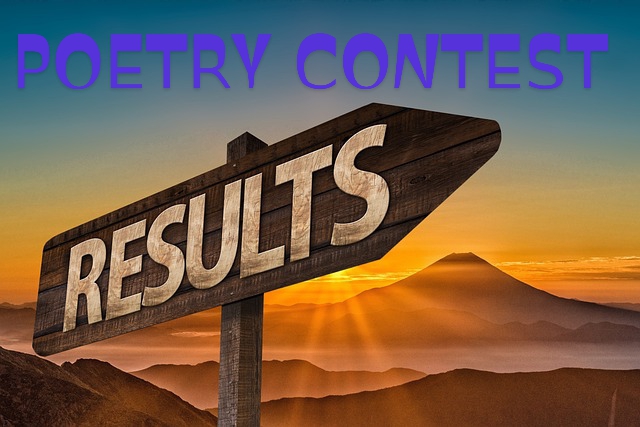 Pixabay-edited
---
The contest was unthemed and as such, we had a variety of poems dropped in the comment section of the contest post. Several poets also went ahead to post their poems on their blog which is fine as we want to share our work with the world at the end of the day. Nine poets submitted poems for the contest and as laid out in the guidelines, there will be one winner and two honourable mentions.
Getting a winner was a bit difficult because there were some poems that just caught my attention the moment I read them while some took some reading for me to grasp what made it bother me so much.
---
THE WINNER OF THIS SPACE'S FIRST EVER POETRY CONTEST IS @gracielaacevedo!!🥳🥳💃💃💃🎉🎉🎉🎉👏🏿👏🏿👏🏿
Here is the poem;
What does the glow of a distant star tell you?
That in the blue and icy water of a lagoon
lurks the same fire that kindles it?
She, electric, magnetic, has seen you
sprouting in the distance.
Again and again, after each death.
You, in the humble and gravid origin
That is the earth.
Competes for you, centripetal and centrifugal,
Hungry for your quanta, for the perfect union.
What does the radiance of a distant star tell you?
That you are its mirror.
That eternity is yours
to bring you closer to it.
I selected the poem for its metaphors and how it brings the largeness of space to our private frailty as living things that will one day die. Also I enjoyed the scientific diction applied with words like centripetal, quanta, centrifugal surprising me in their relationship with the theme of the poem.
Congratulations @gracielaacevedo!! You have won the prize reward of 3 hive and 1 hbd
---
RUNNERS UP/HONOURABLE MENTIONS
---
Getting a honourable mention was as difficult for me as getting a winner was. In no particular order, the runners up are @agreste and @silher 👏🏿👏🏿🎉🎉. I enjoyed @agreste poem with its simple lines and that metaphor of longing just hit right.
Another poem worthy of mention in the submissions is the piece Necessary Decision by @silher. I enjoyed the metaphors as well. Although I was a bit confused with 7th line: flying handles of one more night.
Both runners up will get 1 hive each.
---
Once again, thank you @agmoore for throwing your support behind this project.
For those who are interested in sharing their poetry, you can do that on the blockchain poets community. If you are interested in writing and reading quality fiction, the inkwell community is a viable community to do this. If you want to test your speed and editing acumen, the freewrite community is the space to do this.
Once again thank you all for being a part of this. Expect another event this week. All rewards sent. Blessings. 🤲🏿