Building a house right from the scratch is probably one of the biggest life activity for anyone. I am planning to do that on the small piece of land that I purchased a couple of months ago. It's a very cut out place from the city side and the roads going to the place are also not good. 2 days back we found an Architect who would be designing and planning up our structure, but I am so excited that I want to first do it myself some rough work and then take his opinion.
My aim is to build a small house with more of open space where I can plant many plants all around. The house will be very simple, nothing fancy about it. I am also planning to start renting out the place in future whenever I am not going to be around, so I can make some income out of it. In that case it is better to keep it simple but yes a sturdy one, because renting out means, it can be rough use also.
In the space, I want to build the home along with a swimming pool, a lawn area, gardening area and a place where I would also like to have some livestock. It sounds too much but It will all happen. Today morning I had a call with the Architect and he was jokingly telling me, Madam you are doing all my work, what will I do then. He has given me quotation for building the house and all the other fees and approvals that will happen. He did not give me any quotation of developing the outside area. Morning I had some arguments with him, because he was not giving me a clear picture. I do not wish to end up with surprises later on.
If they do not give a clear picture about the total cost of construction and once when the construction work begins and we get surprises then it is very upsetting. I know that it cannot be precise quotation but all inclusive tentative will give me a fair idea if I am prepared to start with the construction work or not.
I am trying to work out on the planning part myself because I do not want them coming up with excuses that they cannot do this and that. Normally they want to make big structures when they see that the place is big, so that they can ear good money out of it, but my plan is to make a smaller structure and more open areas outside as I mentioned.
It looks crazy right now when you see this, but I did manage to conclude on a rough plan
I have worked on some 20 sheets like these :-)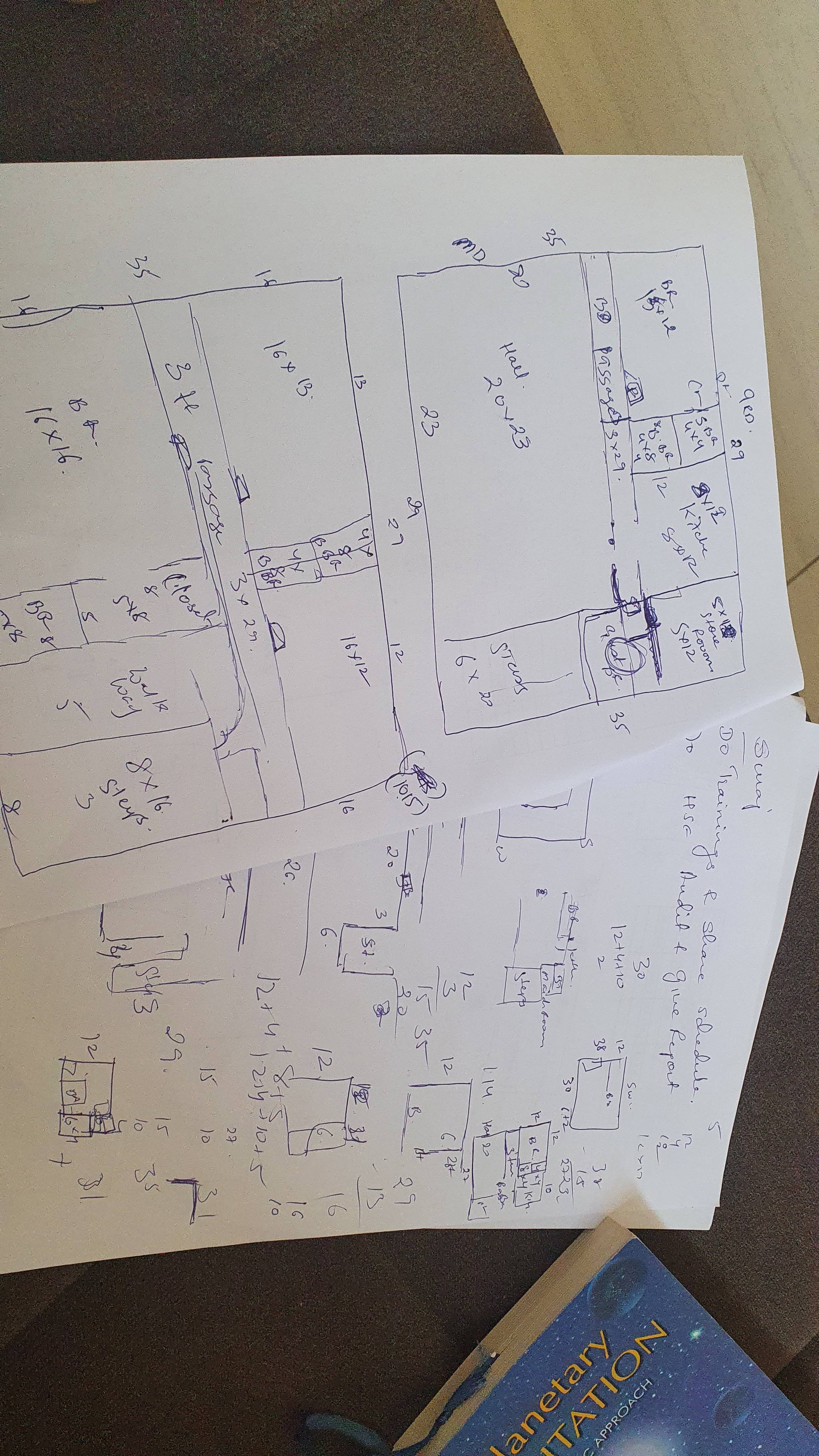 And after a lot of rough work, I did conclude on something, shared with hubby also, now he has his own points so I need to relook at it again and incorporate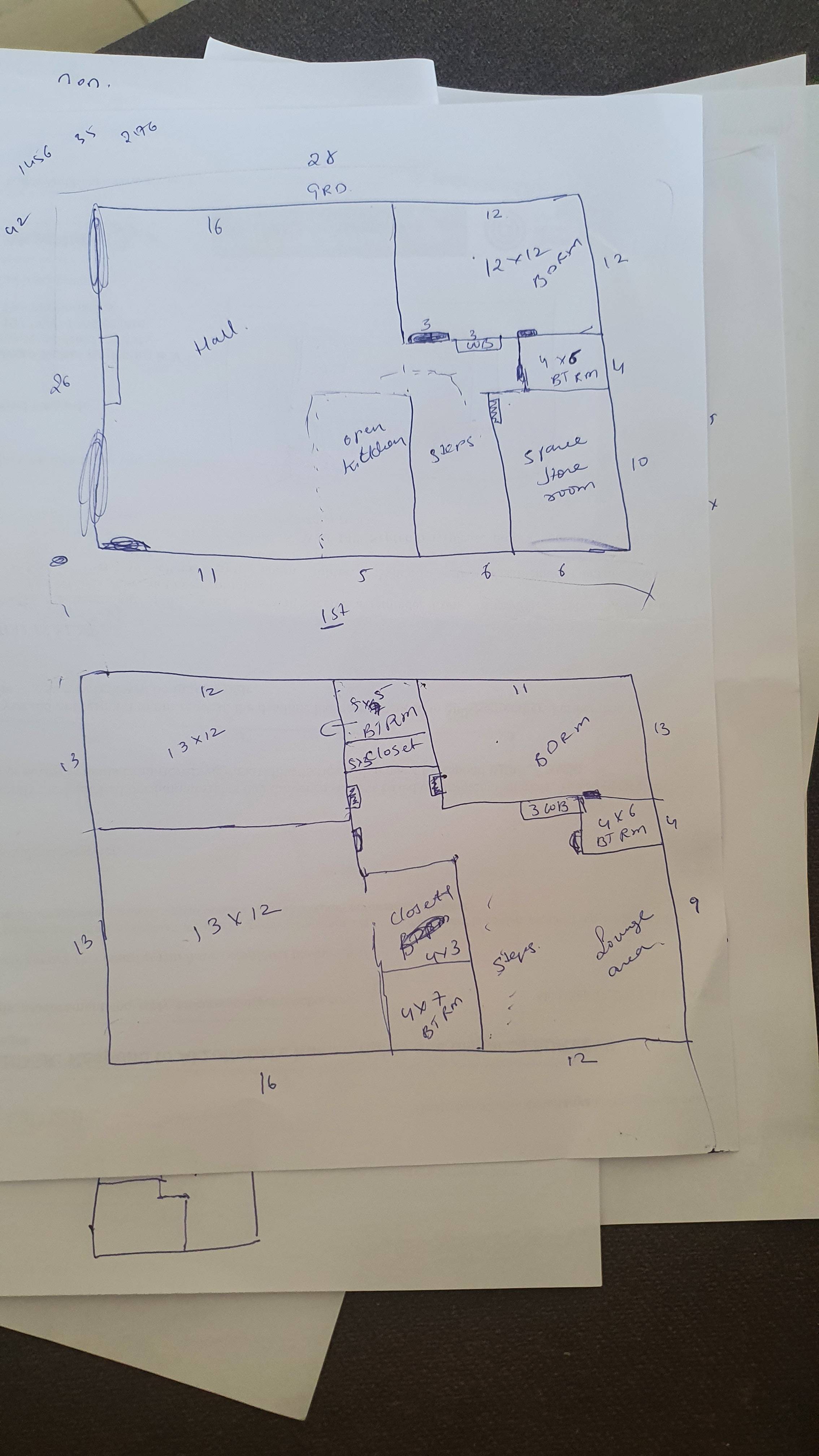 It is fun to start building your home from this level, I am so excited to take it forward and start seeing it all shaped up. I think by the time it will be done, I will become an half architect...hehehehe. My architect did sound a little pissed off with me because I was getting into too much details, but then that's not my problem.
Thank you for visiting my blog. 👼🏻👼🏻💖💖🌹🌺🌸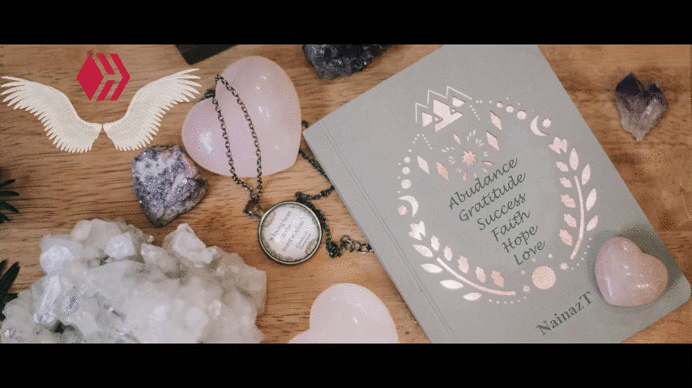 "Unlimited Abundance, Blissful Happiness and Unconditional Love"
Member of
---