some artfully Impressions
Heyho guys, #art lovers and #streetart and #stickerart fans, #readers and all of you who have stopped by, hope you all are well and happy.
This streetart I found are from the beautiful capital of Portugal: Lisbon.

23 #photographs today.
I show some stickers and art from
Rua Bernardino Costa 52, 1200-052 Lisboa and around the area of Jardim do Neptuno
Aiai
This graffiti can be found at a souvenir show, but only when it is closed, so whoever wants to see it must go very early or very late. The artist I could not find out, but think it was rather created by the store itself. But if you know more, write it to me in a comment. I would like to leave no artist out of consideration.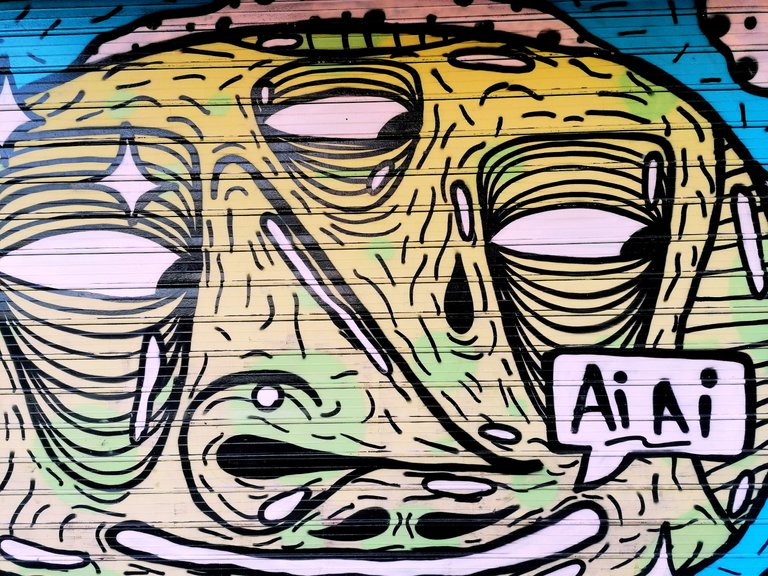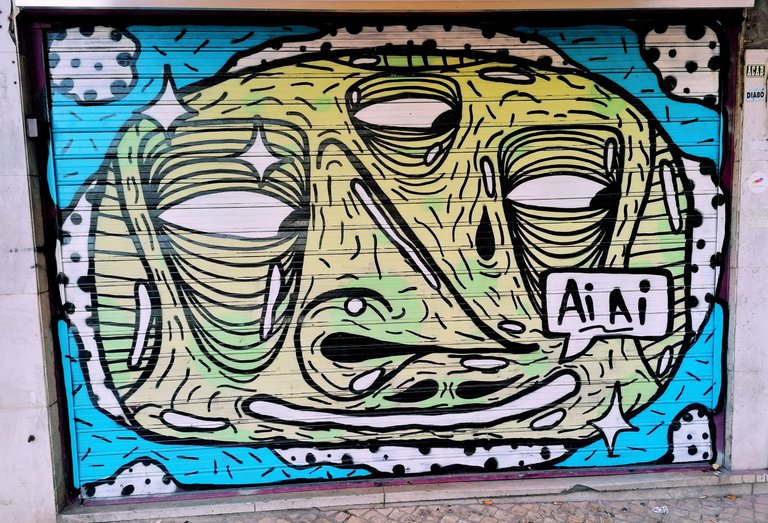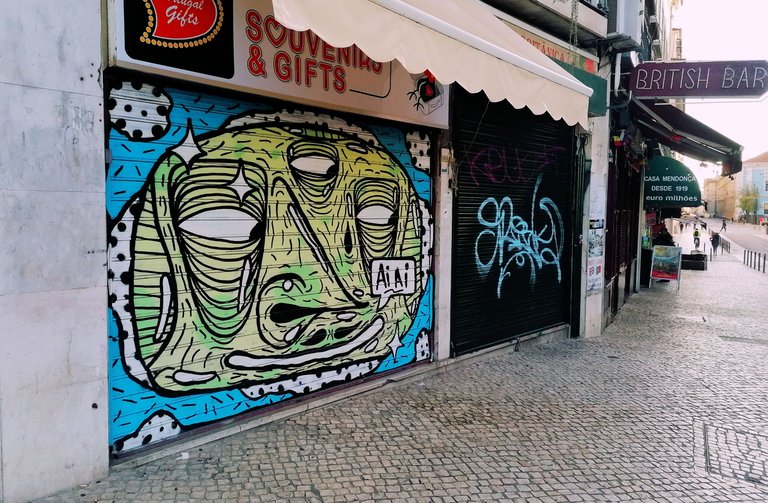 I continued walking straight down the street, when I stopped at a traffic light, because it was red, I spot this beautiful little #stickerart.
The artist's name on Instagram is @brch_ink. She specializes in #fineline #microrealism and #blackwork.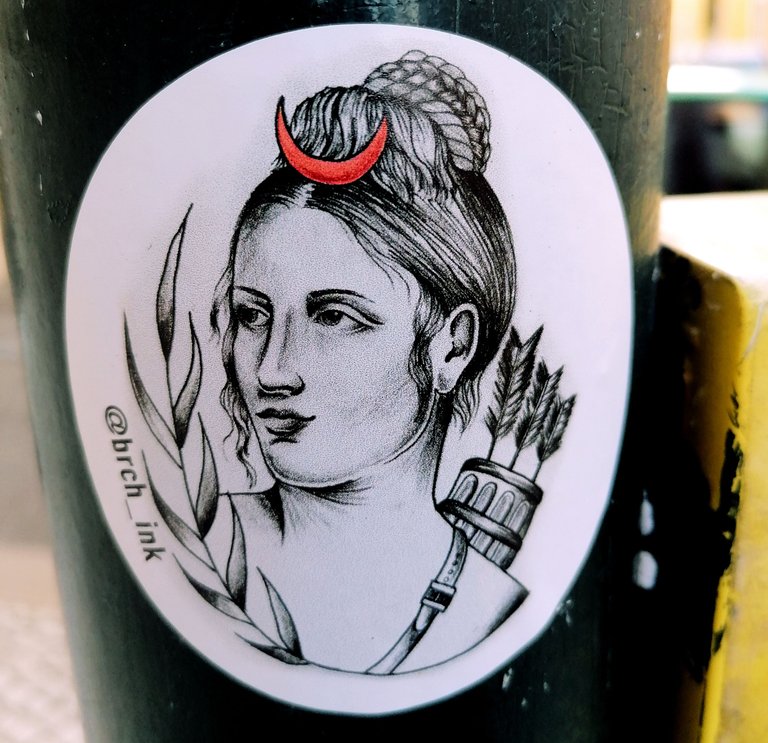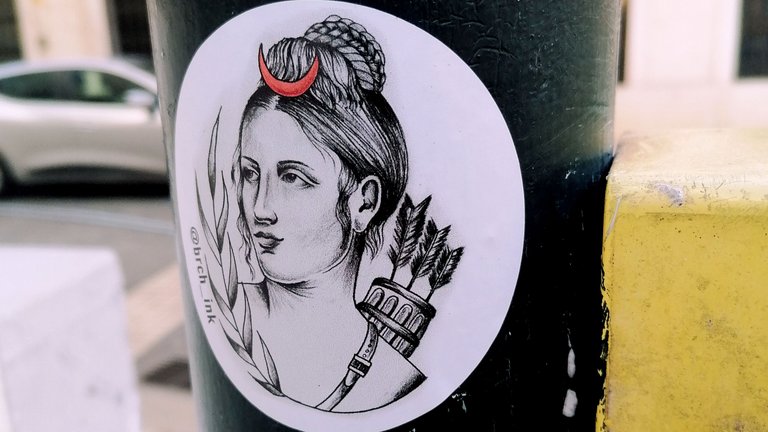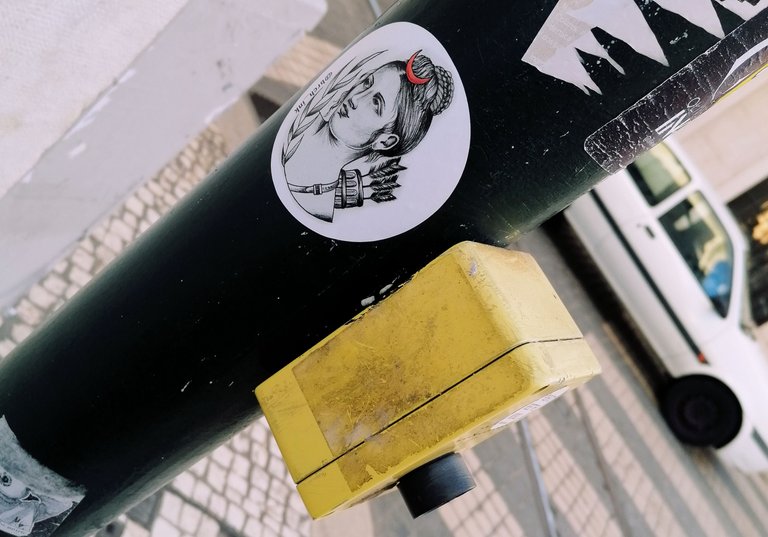 Her Instagram profile is this one:
https:// instagram.com/ brch_ink?igshid=YmMyMTA2M2Y=
(I put some gaps in the link because otherwise it won't show up).
When I arrived at the 'Jardim do Neptuno', and continued walking along the #harbor, I saw this construction fence. A very artistic demarcation. But take a look by yourself. These works of art will certainly not last long, as soon as this construction is finished here, these beautiful #images unfortunately disappear again. At least I assume that strongly. But the next few months, this splendor should still be found here.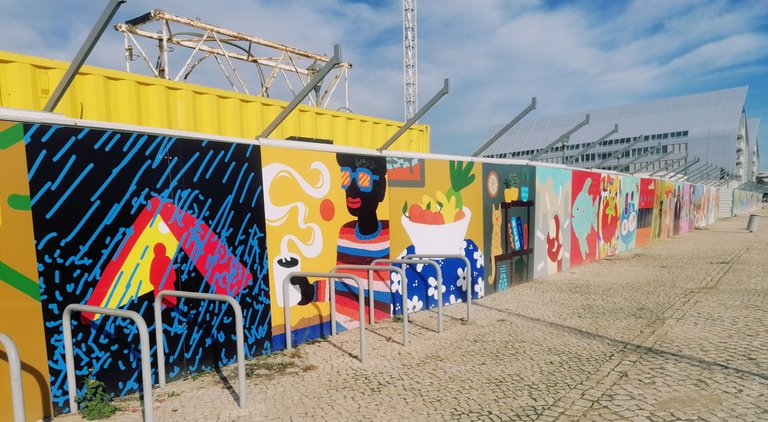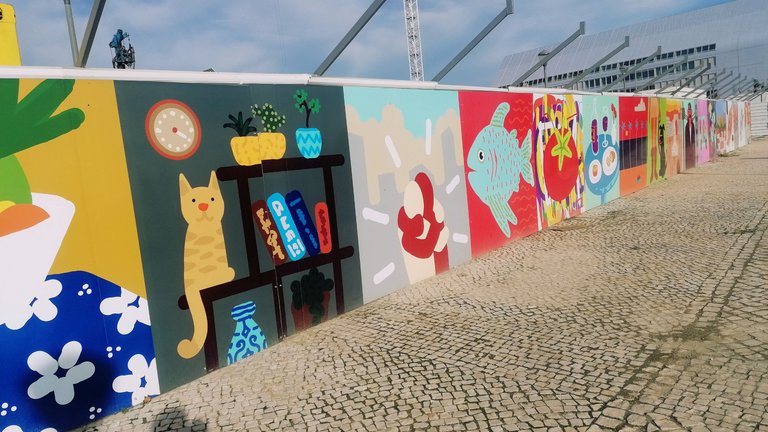 Sooo many beautiful images drawn on Wooden panels. I think its wood. Not sure about the material to be honest because I didn't checked it out.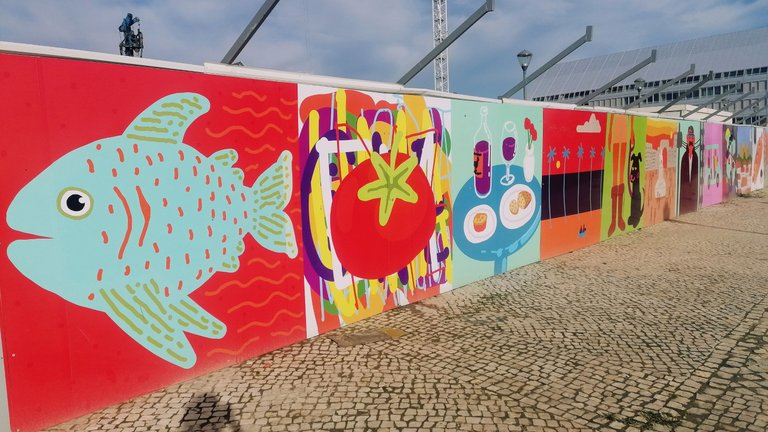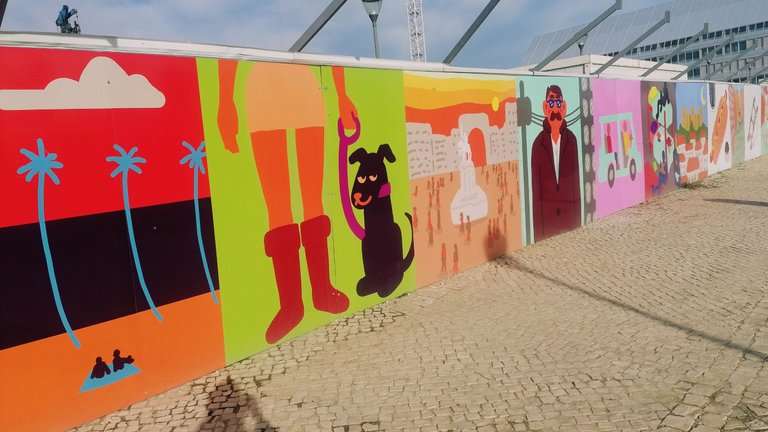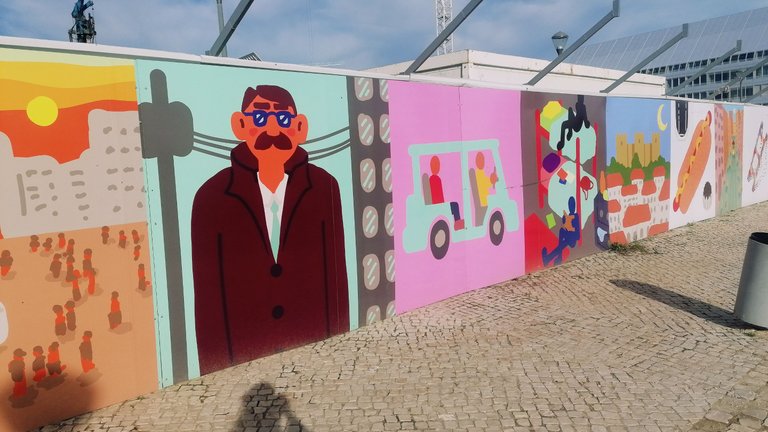 The Images are showing randomly life situations, like going for a walk with the dog, or food or just faces and people. I like this colorful style much. Colors are making the world not only more beautiful, they make life and this world more friendly and harmonic.
Even if life is sometimes exhausting or difficult, colors bring, of course, depending on the color tone some lightness purely.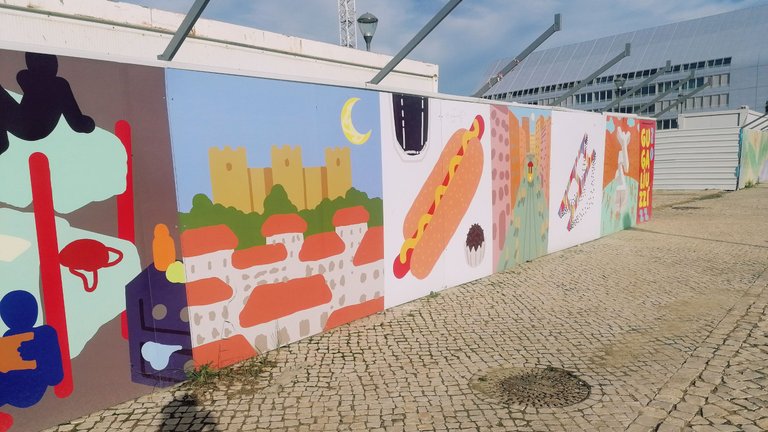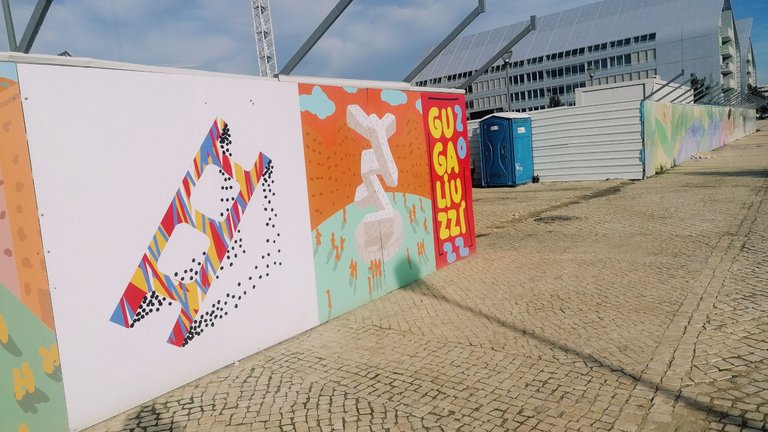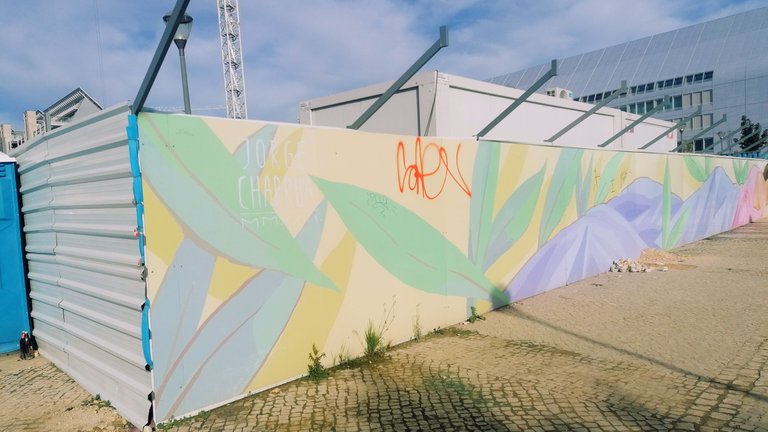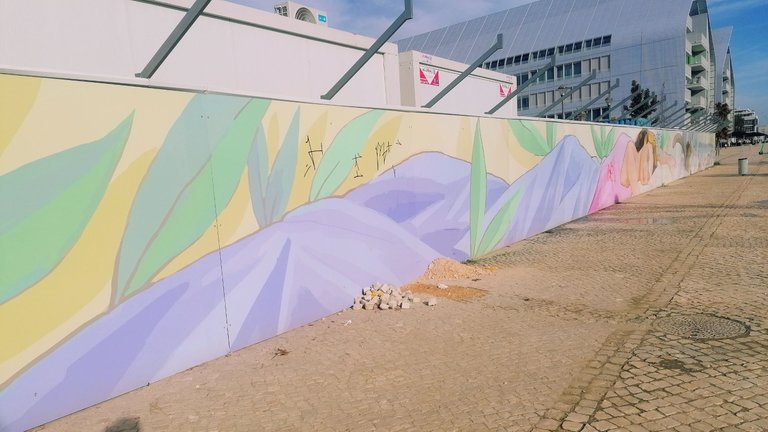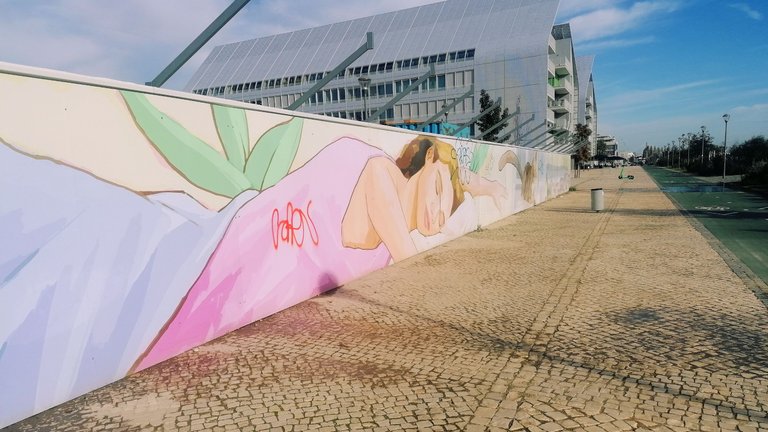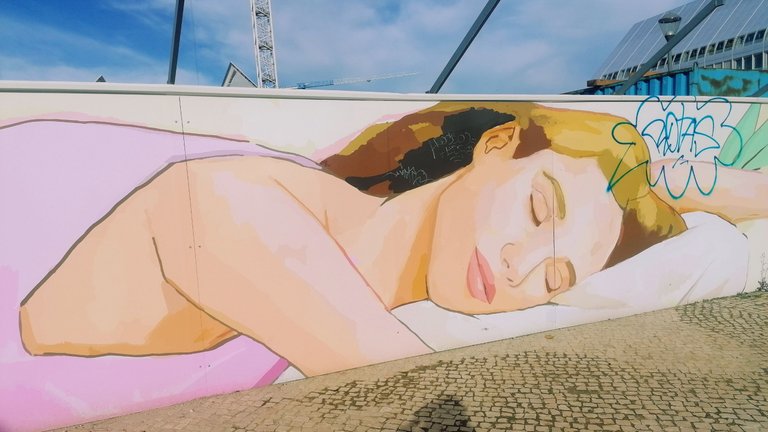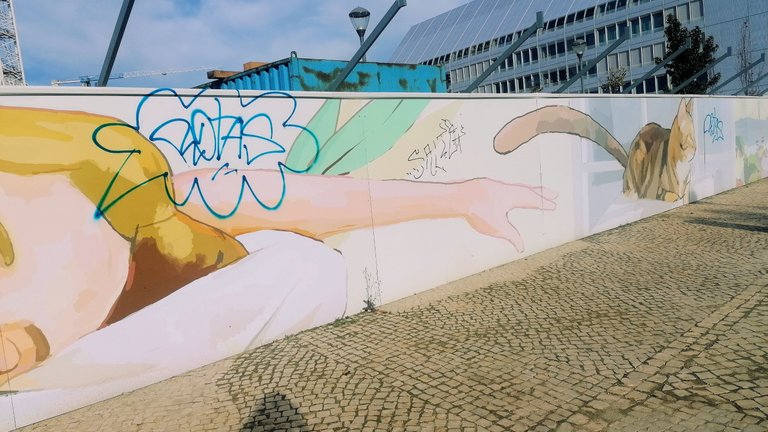 Besides, I think art, no matter what style, has the task of reflecting society and time. If the art does not match it, this has missed its point. But since life is soooo versatile, art usually hits it on point mostly.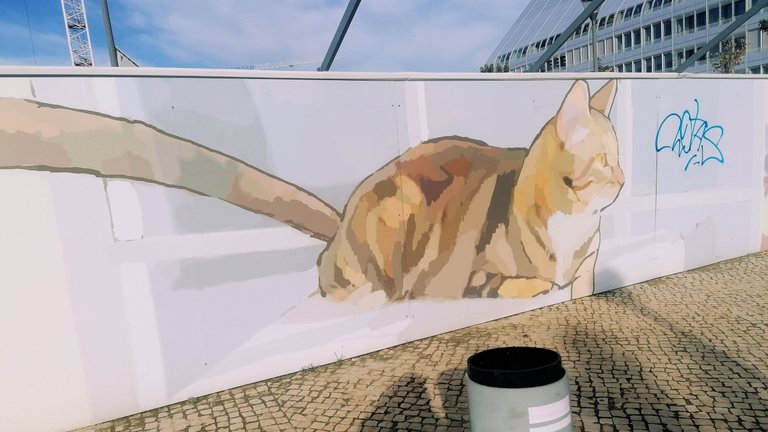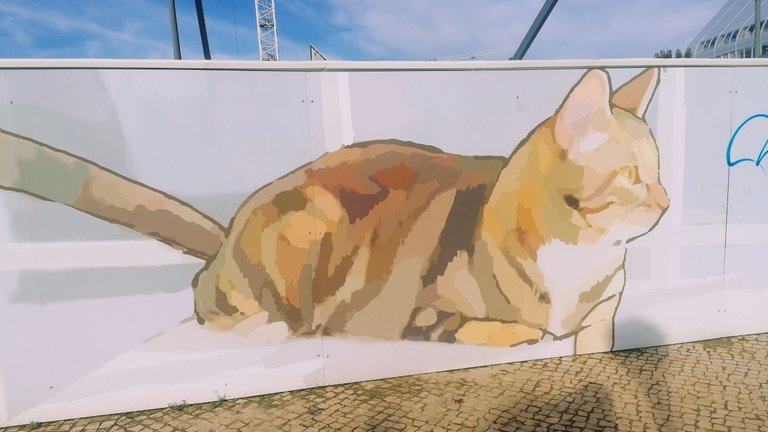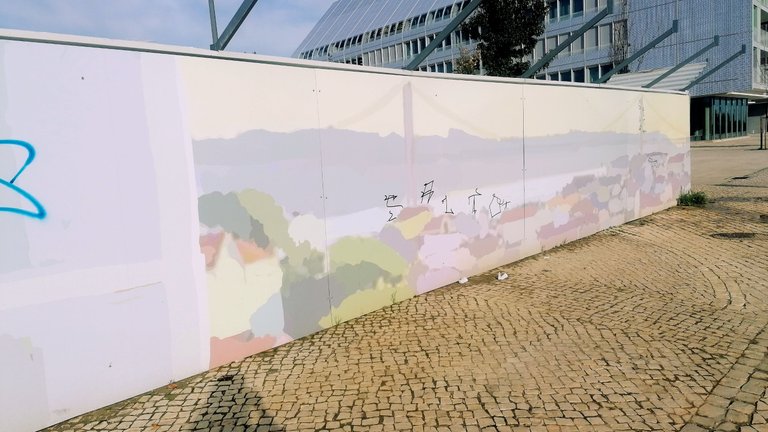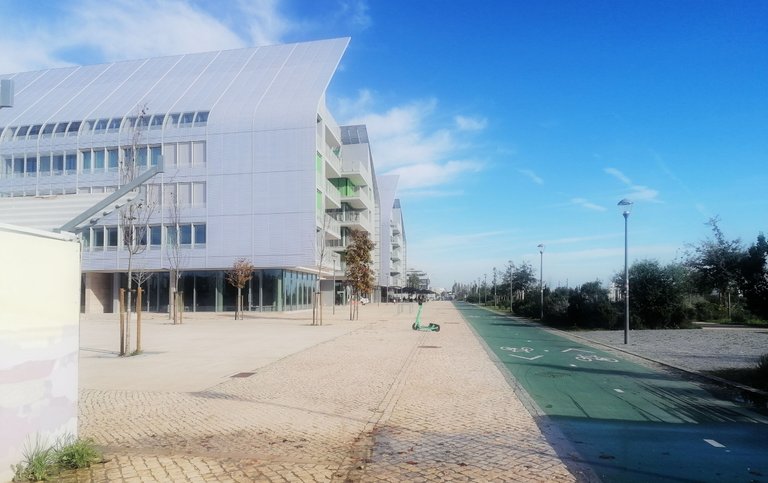 Hope you liked my artfully post today, even if it was more a randomly show up of #streetphotography.
What you think? Which you like most?
Feel free to leave a comment.
Your @akida aka TrinityArt

Check out all of my NFT Art here:
https://nftshowroom.com/akida/gallery