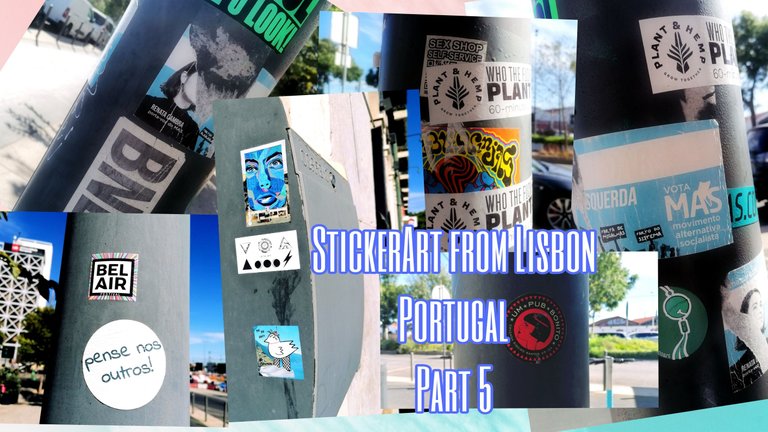 15 at all!
Heyho guys, art lovers and streetart and stickerart fans, readers and all of you who have stopped by, hope you all are well and happy.
This StickerArts I found are again from the beautiful capital of Portugal: Lisbon.
All in one corner. Side by side. So I havve to present them together. Like a happy StickerArt family. 😂💃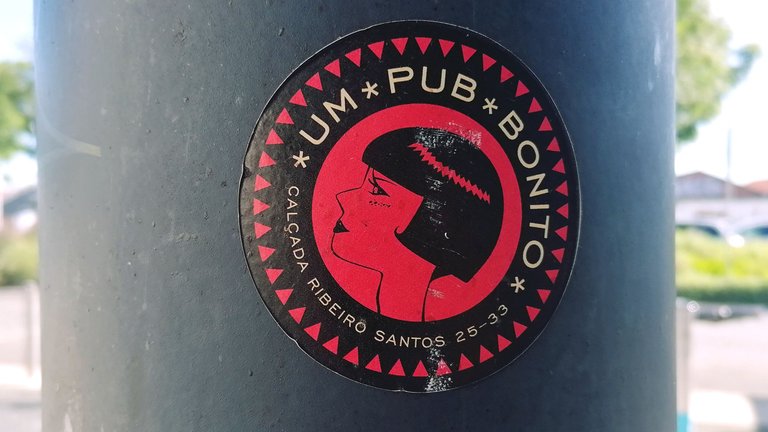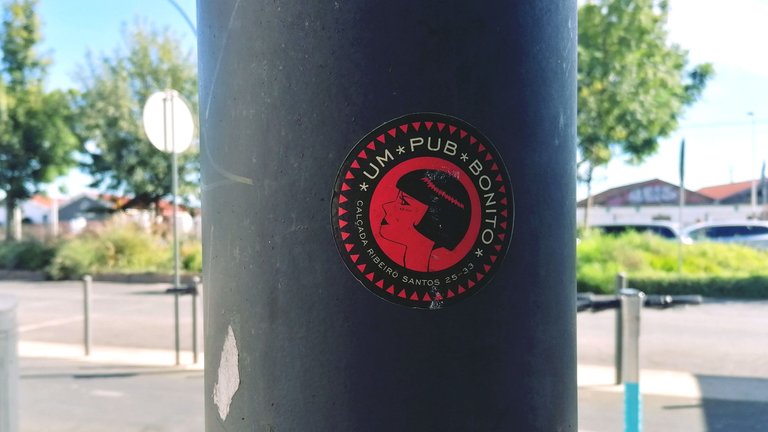 No. 1 Sticker: Um Pub Bonito
Calçada Ribeiro Santos 31, 1200-789 Lisboa
Its a sticker from a Club. You can check it out here: https://luluumpubbonito.com/
Nice design and Logo 💃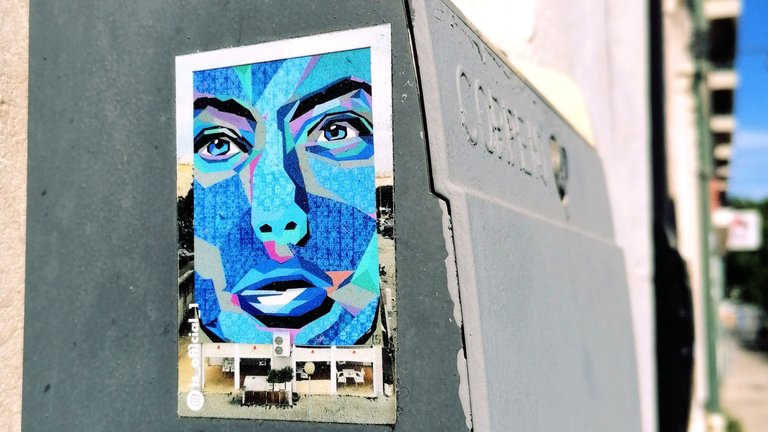 No. 2 Sticker: @ Is_official_1
This is the only info and hints on the sticker.
I didn't found the artist or other informations about it but still amazing face. Like that style.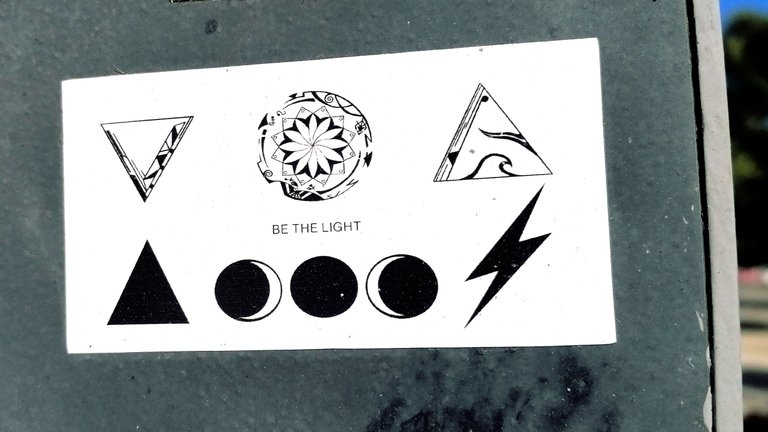 No. 3 Sticker: Be the light
I swear this is my fav. Simple and easy. Clear message 😊💃 lovely design. Would even look cool as a tattoo.
Maybe its from an tattoo artist couldn't find much more about it.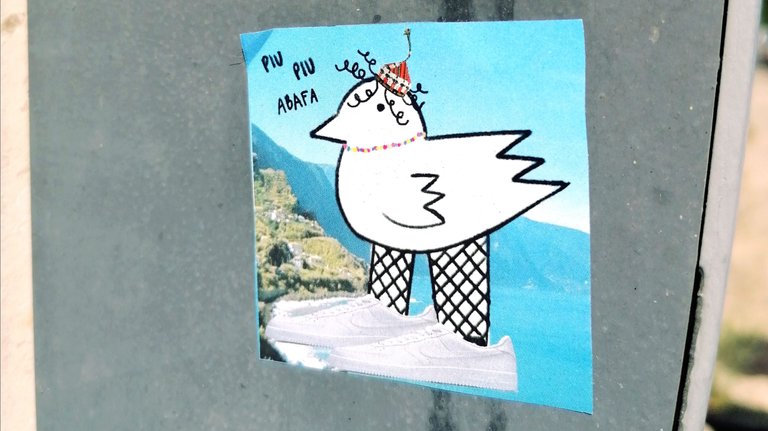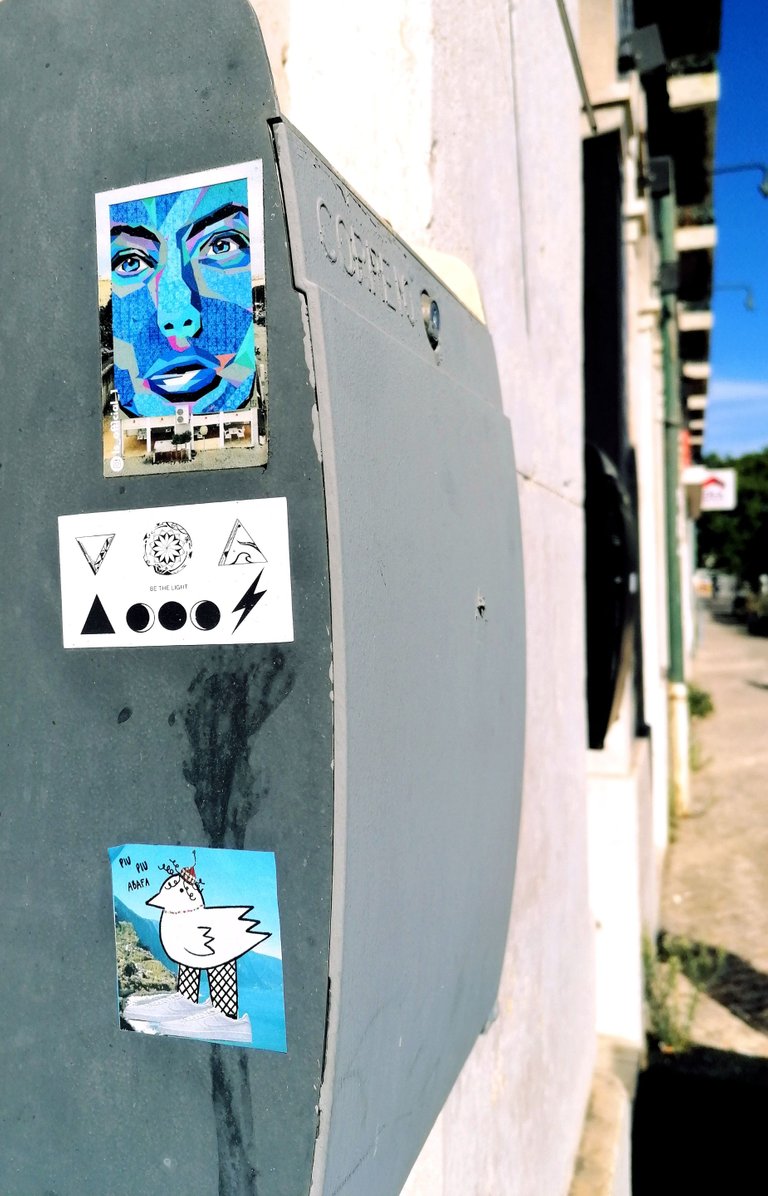 No. 4 Sticker: Piu Piu ABAFA
Funny as hell. What this artist consumed would be interesting to know 🤣😉😁
Piu Piu means something like Tweety I think. In english there was this old comic Tweety and Silvester. Portuguese say Piu Piu e Silvestre. But what it should mean I don't know. It seems to be a sticker collage. Piu Piu with biiig sneakers. Lol Abafa means something like muffle or grouchy.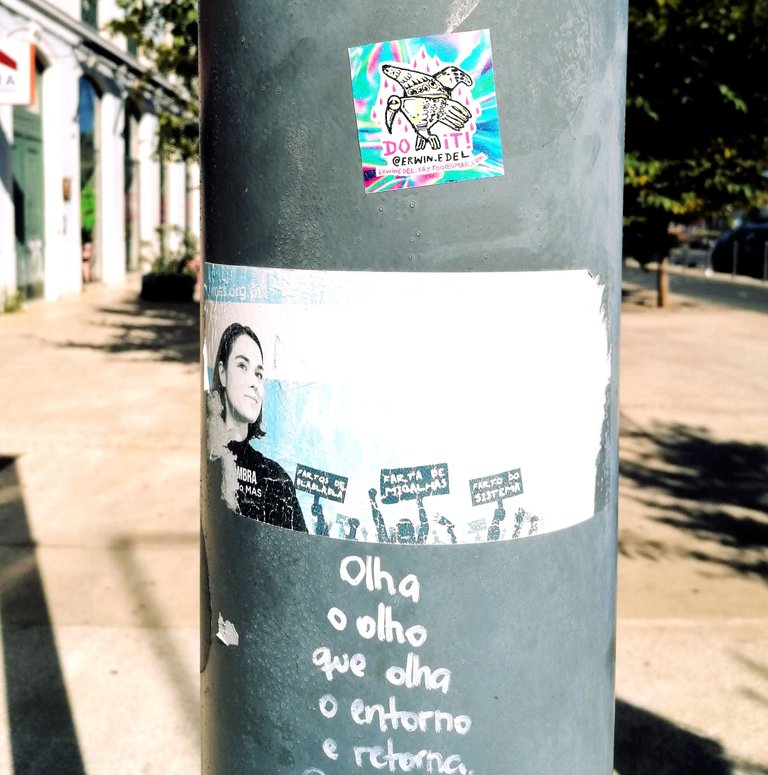 No. 5 Sticker: politics sticker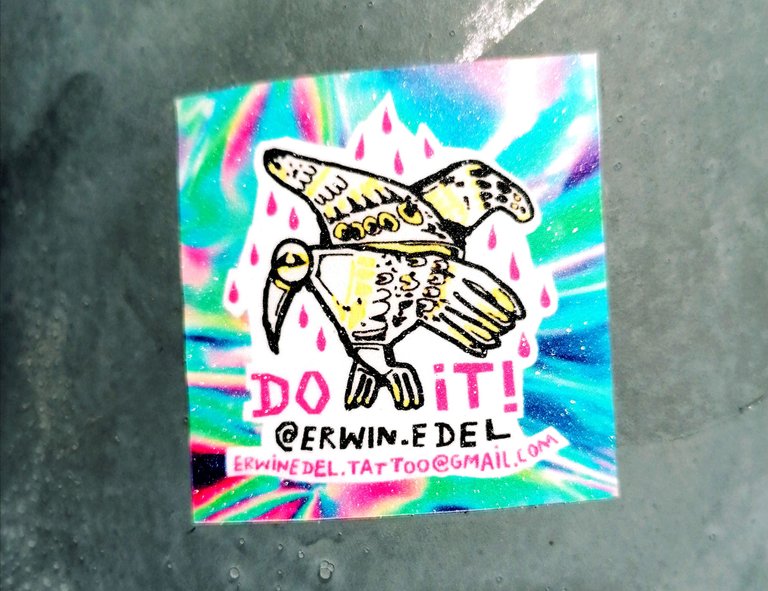 No. 6 Sticker: Do it!
@ erwin.edel
A tattoo artist sticker.
By checking out his Instagram profile which you find here: https://instagram.com/erwin.edel?igshid=YmMyMTA2M2Y=
I saw he is from #germany
On his profile is written #Berlin #hamburg
Again a #deutsch sticker in Lisboa. Super sweeeeeet.
No. 7 Sticker: Bel Air Festival
Lovely lettering style. I like the design.
And this time we found a #French #sticker.
https://belairfestival.fr/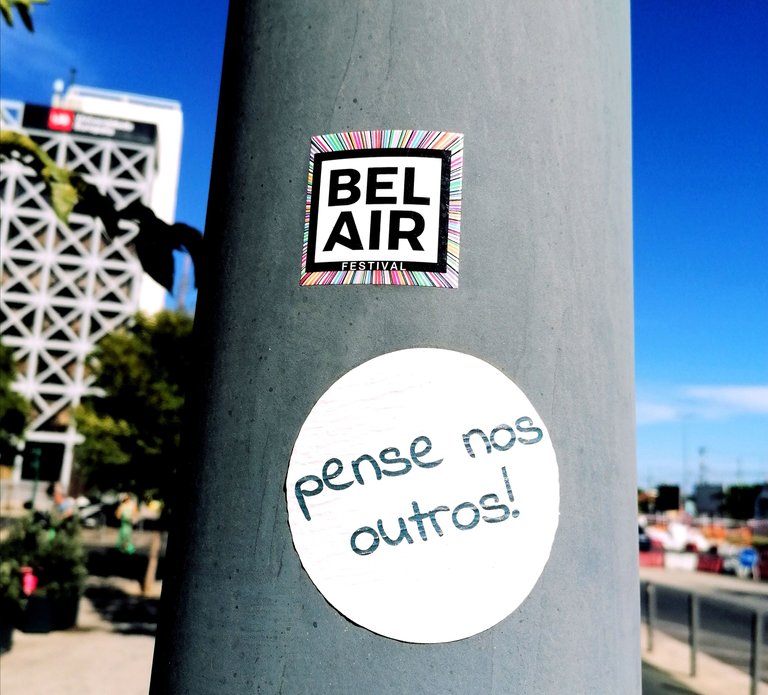 No. 8 Sticker: pense nos outros!
This is Portuguese and means 'think of the others!' simple nice message.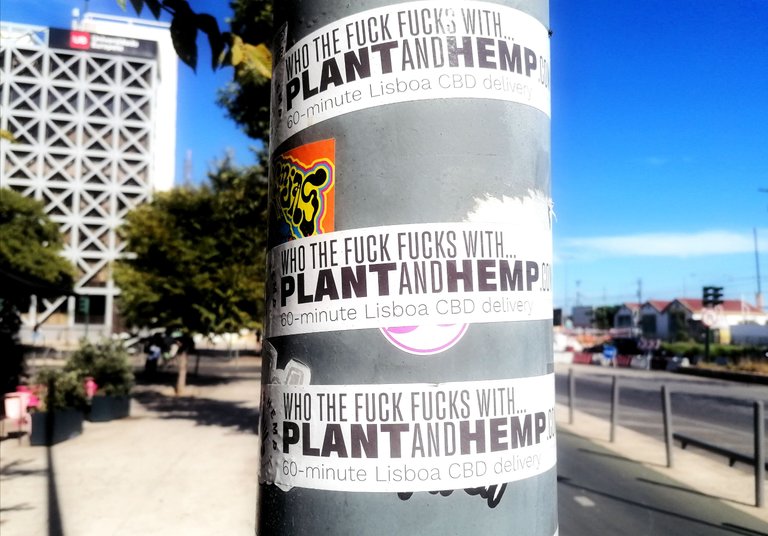 No. 9 Sticker: who the fuck...
... Fucks with plant and hemp.Com
60 min. Delivery in Lisboa CBD
the alternative way I would say... 😉☺️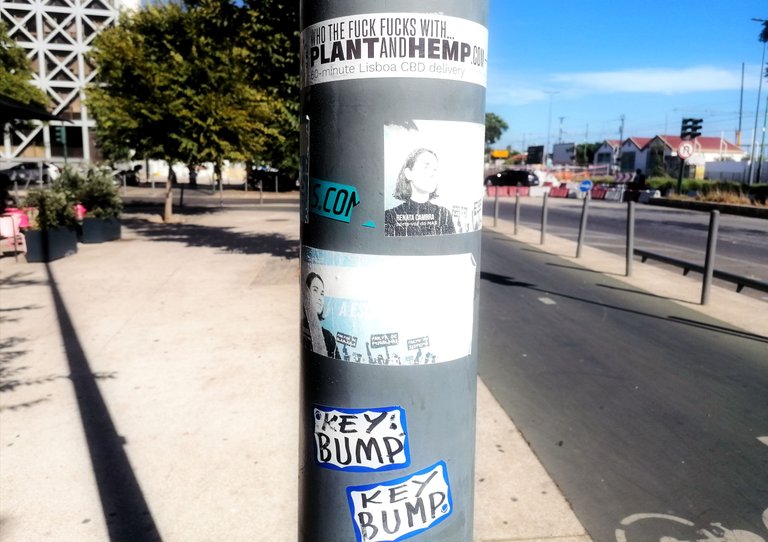 No. 10 Sticker: Key Bump
Self made local sticker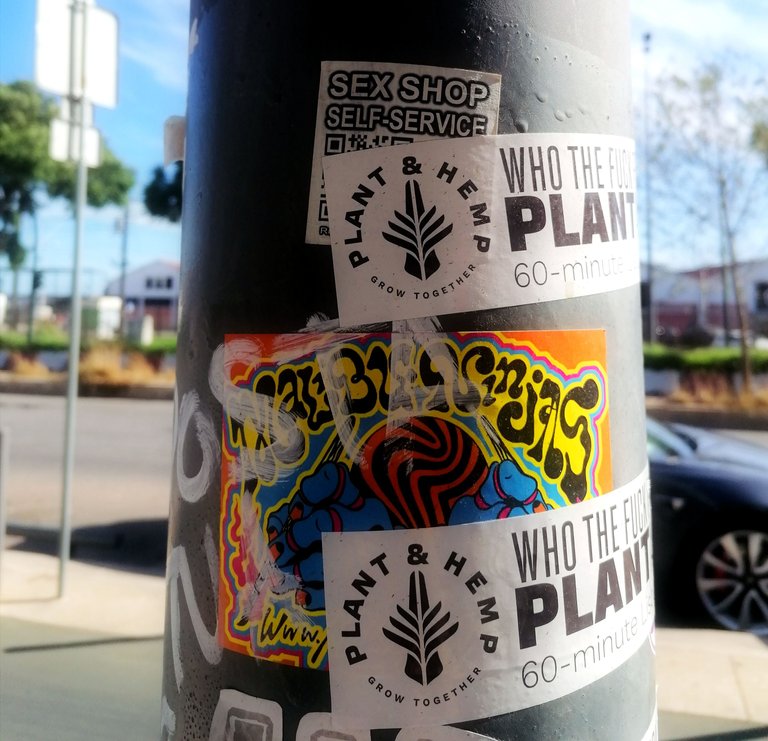 No. 11 Sticker: sex shop self service
A hidden half sticker behind another sticker
No. 12 Sticker: Malbuninjas
I think it should be written this? Or does someone else read something else?
But no other informations I found.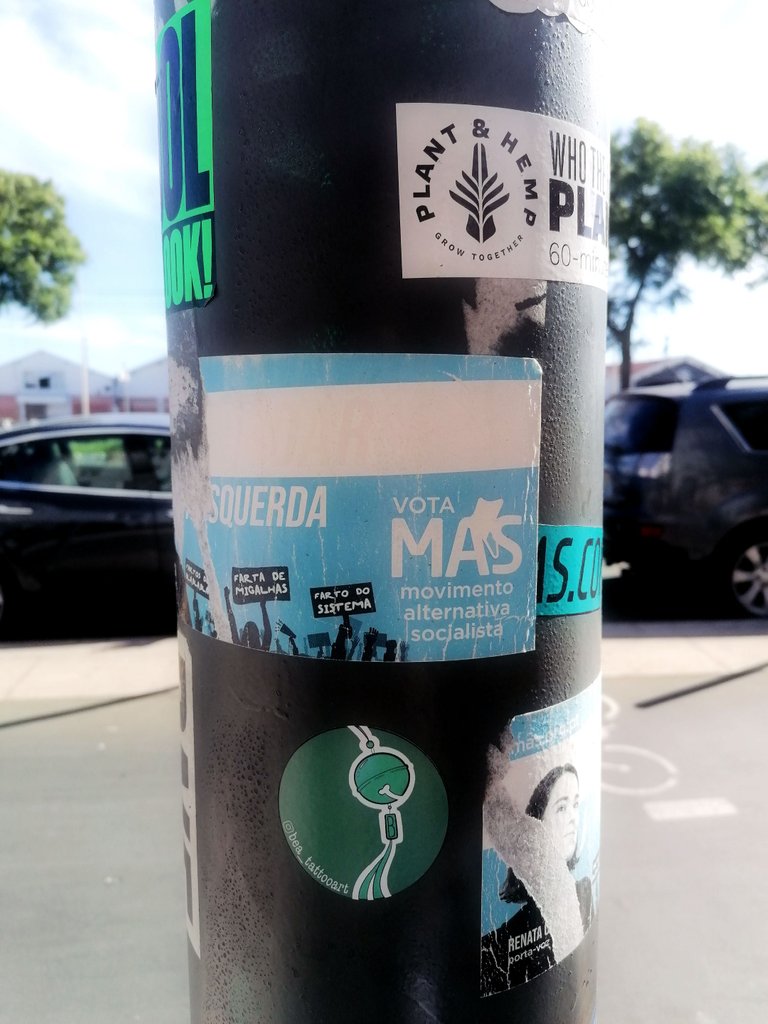 No. 13 Sticker: @ bea_tattooart
A sweet green (Tinker) Bell. Next sticker of a tattoo artist. What you see on the sticker is the logo.
https://instagram.com/bea_tattooart?igshid=YmMyMTA2M2Y=
A Portuguese artist. Nice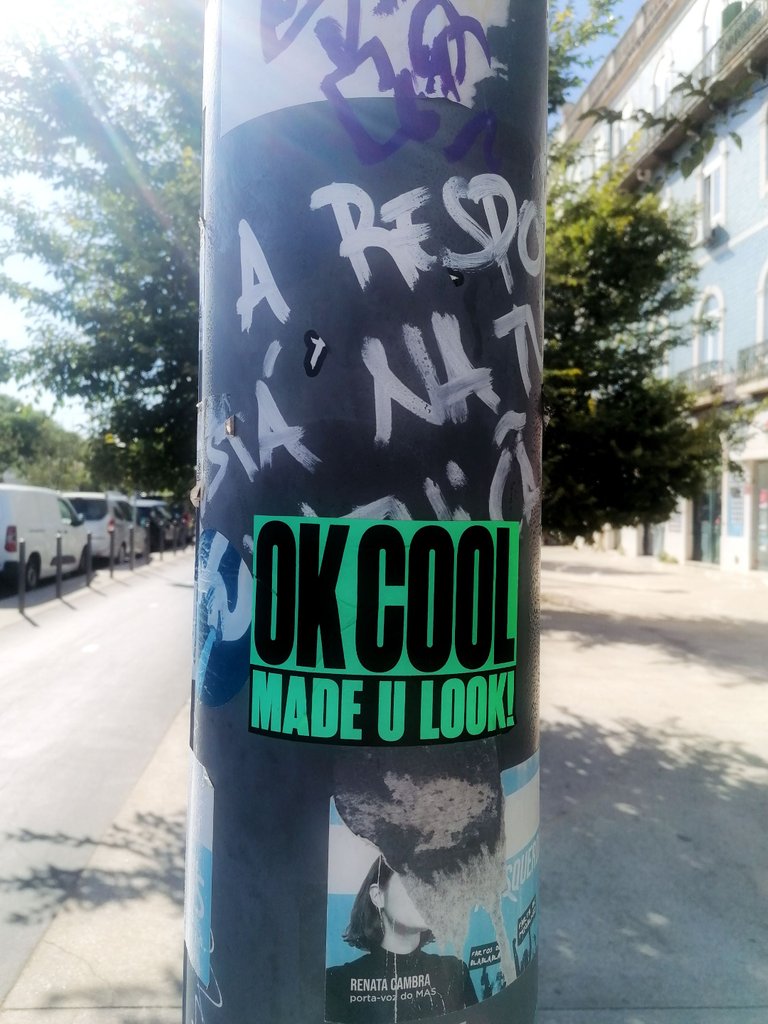 No. 14 Sticker: ok cool made you look
Funny StickerArt 😎😁🤣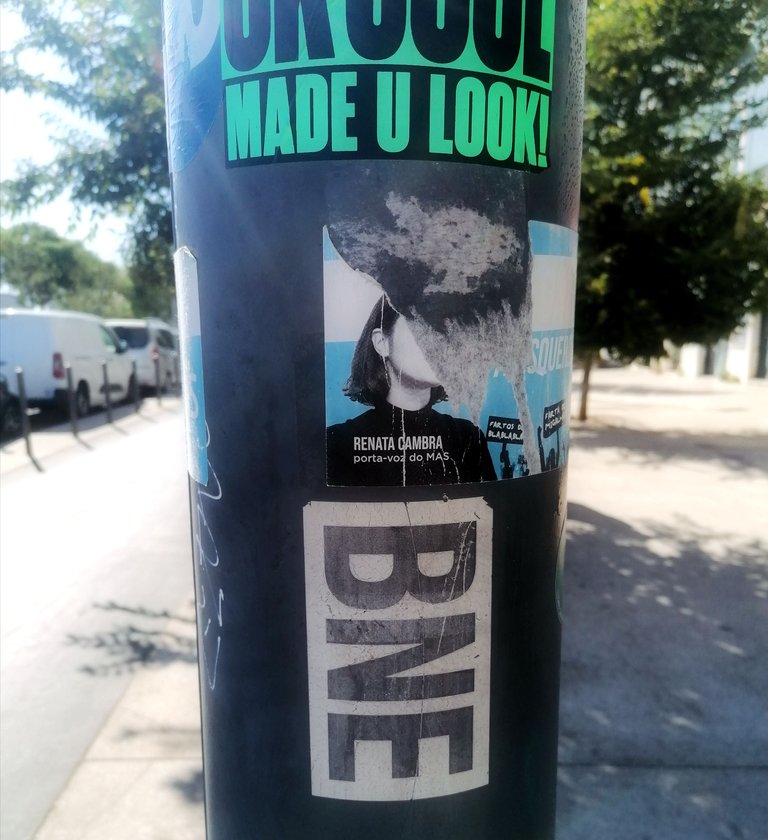 No. 15 Sticker: BNE
simple and eady lettering StickerArt
Don't know the meaning.
I marked the area at pinmapple, so when you are in lisbon and wanna see a lot of streetart, check out this area:
Avenida 24 de Julho ~50 - 55, 1200-868 Lisboa
What you think? Which you like most?
Feel free to leave a comment.
Your @akida aka TrinityArt
Check out all of my NFT Art here:
https://nftshowroom.com/akida/gallery