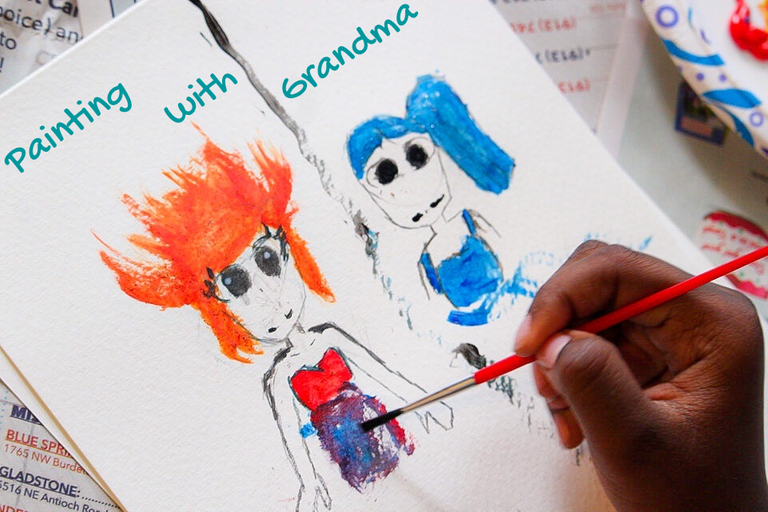 It's been awhile since my last Painting with Grandma post. We had planned to do more of these this Summer but with sickness frequently hitting up our households it didn't happen.
The kids were so excited to spend some art time with their grandparents last week. I think my mom was more excited than any of us because she really values this time with them. She's always been a teacher at heart and sharing her love for painting is huge for her.
She and my SIL went out to a dollar store and grabbed multiple colors of acrylic paints and paintbrushes. She also grabbed some drawing paper because the assignment was for them to draw what came to mind and then to paint it.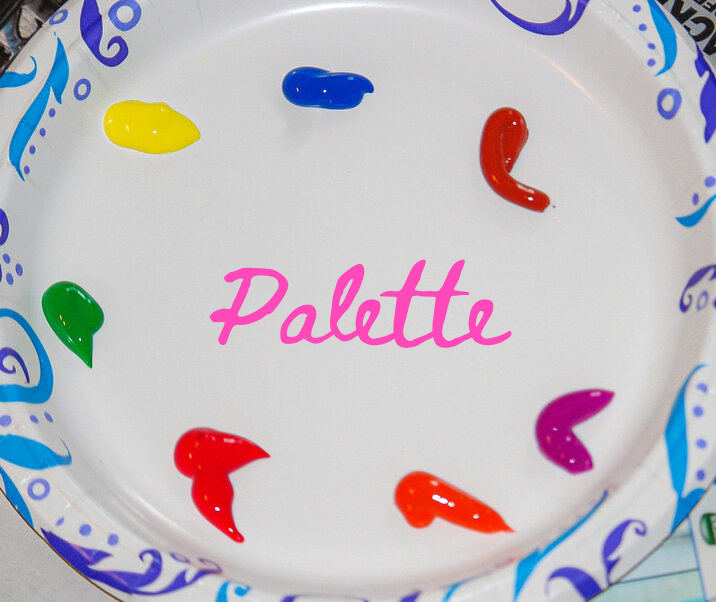 I snapped some photos throughout their creative process and will show some of the drawings in stages as they developed.
I'll start with my niece who's artwork is on the cover page. I have really been impressed with their interest in anime type drawings. Her and her sister watch a lot of shows that teach different techniques and they have picked up on them well. They each have a sketchbook filled with all kinds of drawings.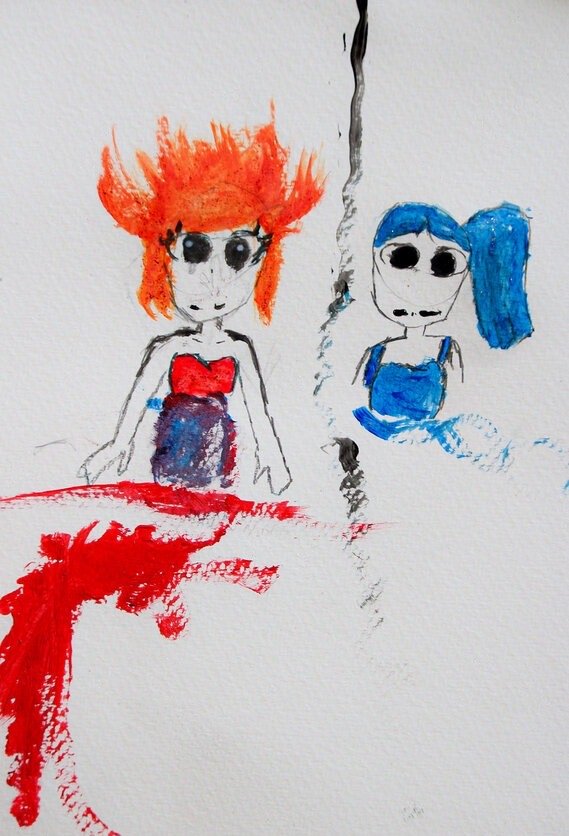 About the painting: These two are sisters. They were both born with special abilities; one with fire and the other with water.
I absolutely love the fire hair. As she was drawing it I already knew it would stem around fire. I must say for an almost 11 year old my niece has quite an opportunity to grow in her skill and only get better.
Next, we'll take a look at her younger sister's (age 8) artwork. She is also drawn to anime and loves practicing her technique.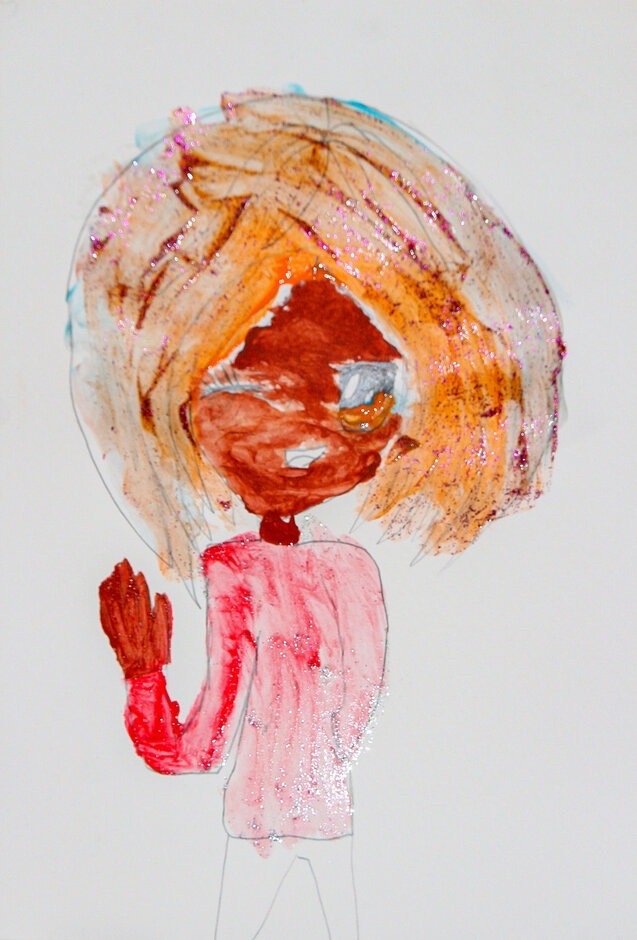 About the painting: This is just a random anime character with pretty sparkling hair :D
I love the eye wink for sure. My niece prefers drawing over painting but was encouraged to give her artwork some color. Some of the legibleness got lost in the painting but you can still see the finished character and most of her details.
Moving along to my middle son (age 9) he desires to learn how to draw anime as well. For now he just likes drawing what comes to mind and trying his best to portray that.
About the painting: This is a painting of a ninja trapped in the jungle. He is faced with red creatures as he tries to find his way out. The ninja flares he's holding in his hands should help protect him.
I like seeing my kid's interests come out in their artwork. He is soooo into ninjas right now. I thought his jungle scene was creative.
My four year old daughter was much more interested this time in designing her own necklace. My mom taught her how to put the beads through the needle and onto the thread. We weren't worried about her poking herself because she is so precise and always careful. She amazes me how she handles things for her age…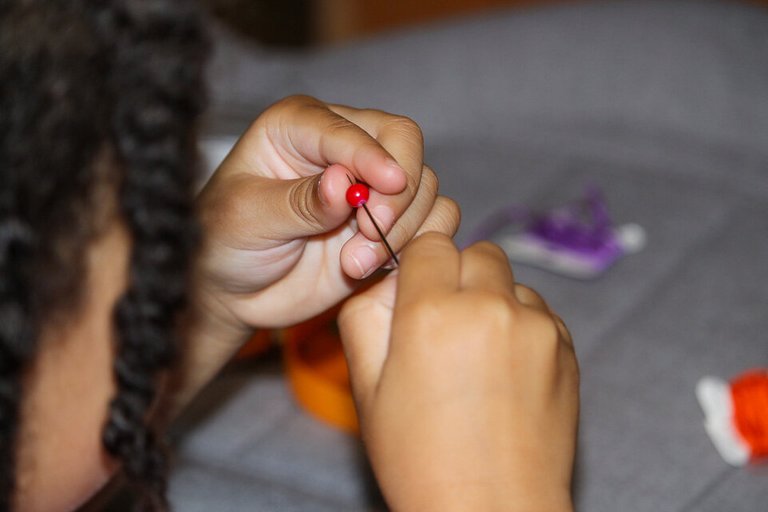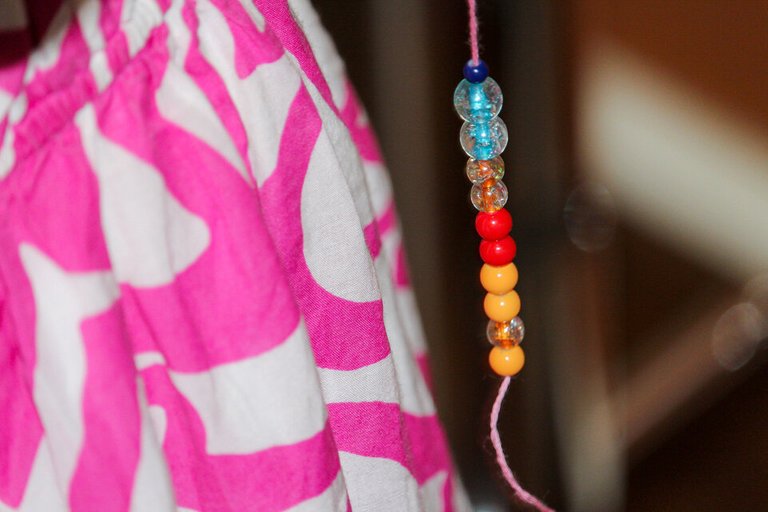 Lastly I'll share images of my father's drawings. He did a few quick sketches for the kids to color.
Growing up we never had to buy coloring books because he drew us any character we wanted to color in. Nowadays he's not too fond of his artwork (mainly because he doesn't practice it enough any more now that we're all grown up) but I still love it and enjoy seeing him do it. I'm glad he enjoys drawing for his grandkids every now and then.
Spider-Man was first. It all started because my 6 year old son wasn't happy with his own Spider-Man painting…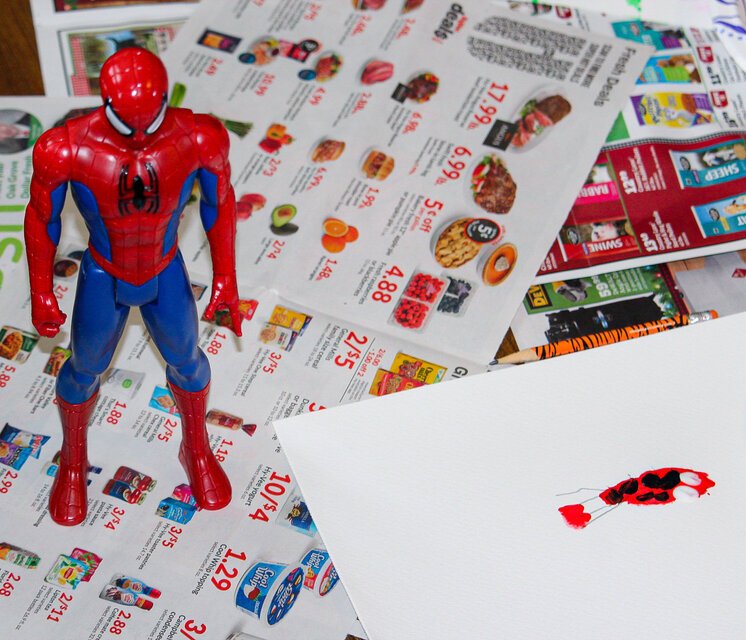 I love that he had his Spider-Man toy out for inspiration. ☺️
He quickly asked my dad to draw one for him and he proceeded with pleasure…
My son only wanted to paint a little red on his pants because he was afraid to cover up the drawing. He is so happy about having this artwork from his PaPa.
After that my dad began drawing random animals and creatures for anyone to color. I'll end with this dragon he drew. It was colored by @legomaster…
---
So that was a glimpse of our crafts and art day with the grandparents. My mom wants me to look up some different things we can do for next time. I'll be browsing on Pinterest to see what I can find.
A new school year is underway so we won't get to do these days as often. When we are able to get together we will count this as their art time.
Thanks so much for tuning in and checking out our fun day with the grands. 😉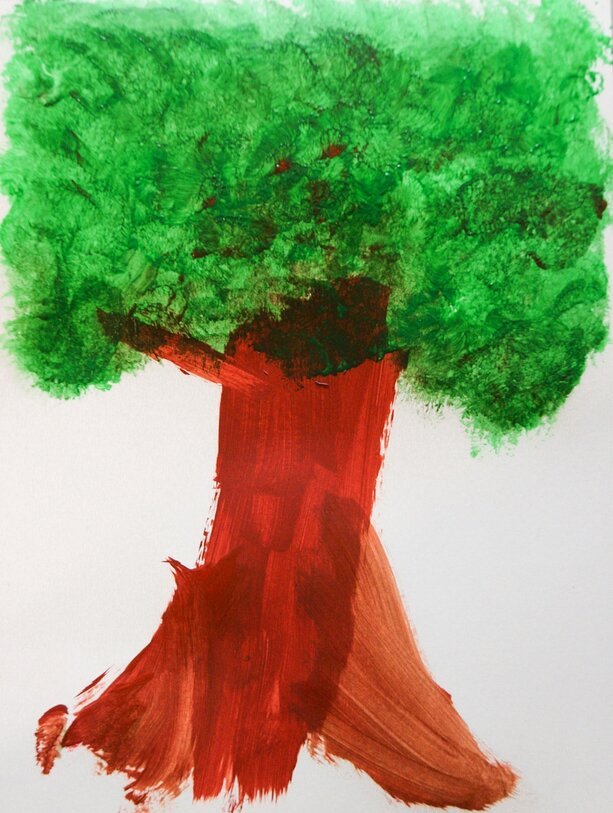 sponge painting technique done by my 10 year old niece