Saludos apreciados lectores hoy doy vida y amor a mi blog💖siguiendo un poco la línea de lo que nos plantea la comunidad de @holos-lotus con el concurso Vacaciones en casa el cual les invito a participar la verdad está muy entretenido lleno de muchos aprendizajes desde casa. Motivada al concurso me dispuse a realizar un breve reseña personal de algunas actividades resientes que he realizado en casa con mi sobrina en temporada vacacional y fuera de ella, por ende, este post no participa en el concurso solo recrea.
Greetings dear readers, today I give life and love to my blog following a little bit the line of what the @holos-lotus community proposes with the contest Vacaciones en casa which I invite you to participate , it is very entertaining and full of lots of learning from home. Motivated by the contest I decided to make a brief personal review of some recent activities that I have done at home with my niece during the vacation season and outside of it, therefore, this post does not participate in the contest only recreates.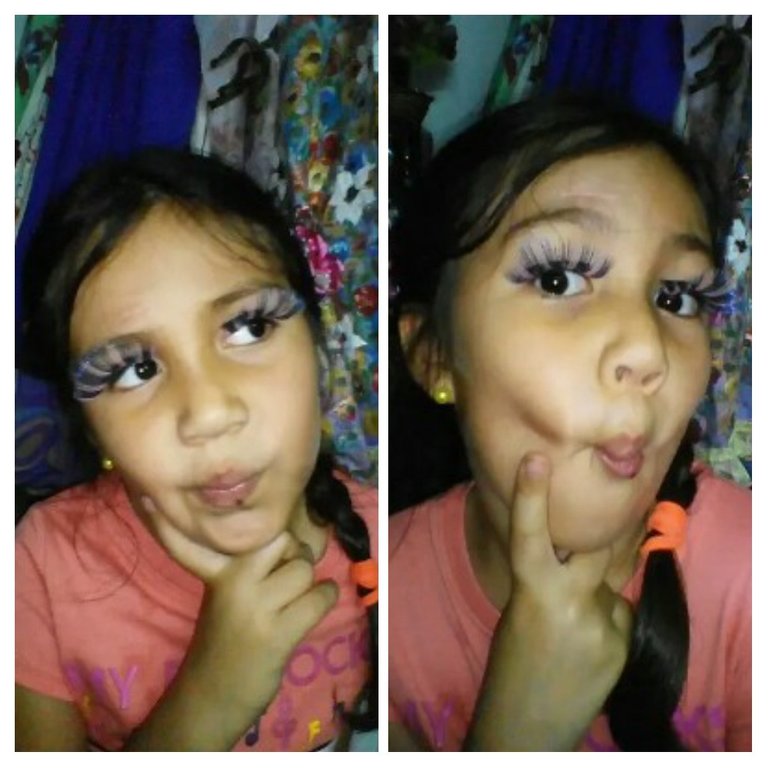 Vacaciones es época de alegría y bienestar para muchos, en especial para los maestros y niños quienes salen de la rutina escolar encontrándose en casa con más tiempo libre para dormir, jugar, pasear, soñar, comer y…
Vacations are a time of joy and well being for many, especially for teachers and children who leave the school routine and find themselves at home with more free time to sleep, play, walk, dream, eat and...

Ese y… con puntos suspensivos quizá sea el de los padres, quienes posiblemente no estarán de vacaciones como los hijos, por ende, puede que se le ponga la soga al cuello pensado ¿y ahora qué y cómo hago con el tiempo para dedicárselos? Quizá algunos muy planificados ya tendrán la agenda organizada para los tiempos vacacionales, pero existen los otros que tal vez no lo planifican o no tienen la orientación, el apoyo o sencillamente esperan que llegue el momento para resolver.
That and... with ellipses may be that of the parents, who may not be on vacation like their children, therefore, they may be thinking *and now what and how do I do with the time to dedicate to them? * Maybe some of them have already planned their agenda for the vacation time, but there are others who may not plan it or do not have the guidance, support or simply wait for the time to come to resolve it.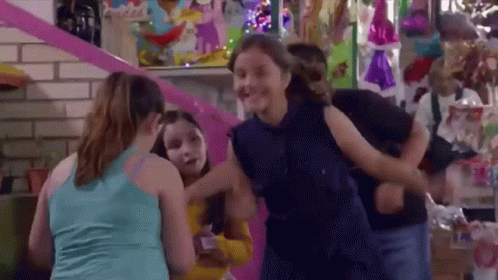 Dentro de mi vínculo familiar solo tenemos una pequeña que en la actualidad tiene 10 añitos, ella es mi sobrina y durante su proceso de desarrollo ha contado con mi presencia, una titi loca de amor dispuesta a la orden del día para lo que ella necesite. Sus padres han contado con mi apoyo en infinidad de ocasiones para cuidarla, y justamente desde mi hacer y sentir ella ha visto mi modo de vida centrado en la educación, algunas veces arte culinario, artes manuales, música y danza.
my family bond we only have a little girl who is currently 10 years old, she is my niece and during her development process she has had my presence, a titi crazy with love ready to do whatever she needs. Her parents have counted on my support on countless occasions to take care of her, and just from my doing and feeling she has seen my way of life focused on education, sometimes culinary arts, manual arts, music and dance.

Ella vive cerca de mi casa y durante las semanas en temporada escolar nos vemos poco, generalmente cuando frecuentamos es para ayudarla en asignaciones escolares, pero en vacaciones hay más contacto, algunas veces si no va de paseo con sus padres o está acompañando a la abuela, entonces me llama para solicitarme venir a casa. Si voy a salir me la llevo, y si no enseguida mi mente comienza a revolotear para encontrar que actividad podemos hacer para pasar juntas gratos momentos.
She lives near my house and during the weeks during the school season we see little of each other, generally when we go out it is to help her with school assignments, but on vacation there is more contact, sometimes if she is not going out with her parents or is accompanying grandma, then she calls me to ask me to come home. If I am going out, I take her with me, and if not, my mind immediately begins to flit to find what activity we can do to spend pleasant moments together.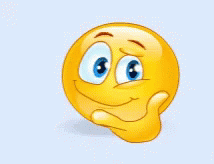 Afortunadamente por ser maestra de artes en casa tengo infinidad de materiales para intervenirlos y usarlos en casos muy particulares por ejemplo las vacaciones de mi sobrina o eventualidades fortuitas. Siendo así el año pasado en plena pandemia sus padres tuvieron cuarentena en casa y me pidieron el favor de tenerla conmigo esos días de recuperación, gustosamente acepte y he aquí una muy breve reseña de los que compartimos.
Fortunately, being an art teacher at home I have plenty of materials to use in very particular cases such as my niece's vacations or fortuitous eventualities. Being so last year in the middle of the pandemic her parents had quarantine at home and asked me the favor of having her with me those days of recovery, I gladly accepted and here is a very brief review of what we shared.

Fuimos al parque y a la montaña varias veces ytras mi incentivo a vencer el miedo a las alturas y que jugando con otros niños se monto en los árboles, y de este modo sin proponérmelo hubo un avance en el desarrollo de su motricidad gruesa y autoconfianza… después de allí nadie la pudo parar…
We went to the park and to the mountain several times and after my encouragement to overcome her fear of heights and playing with other children she climbed the trees, and in this way, without even trying, there was an advance in the development of her gross motor skills and self-confidence... after that, nobody could stop her...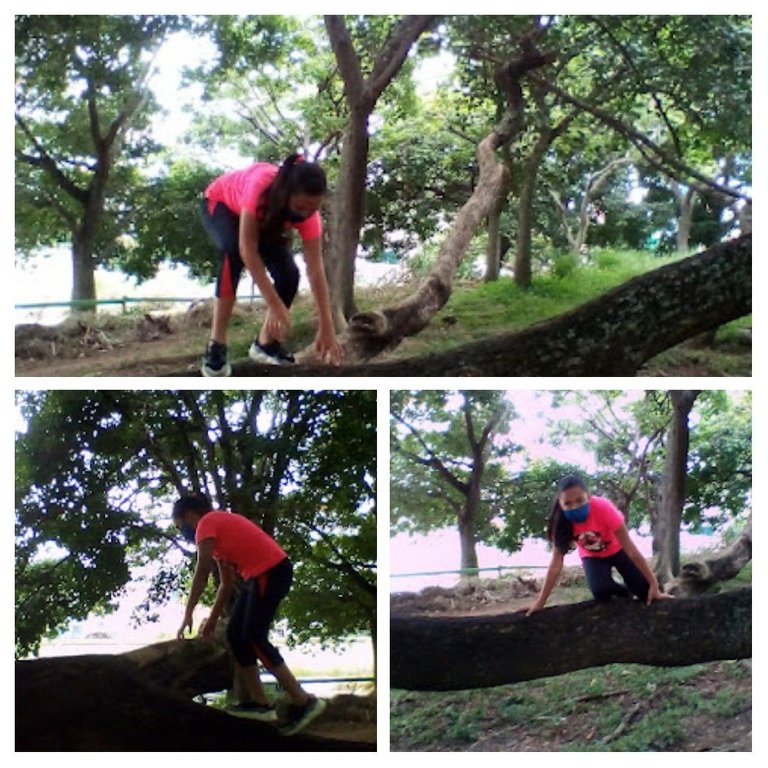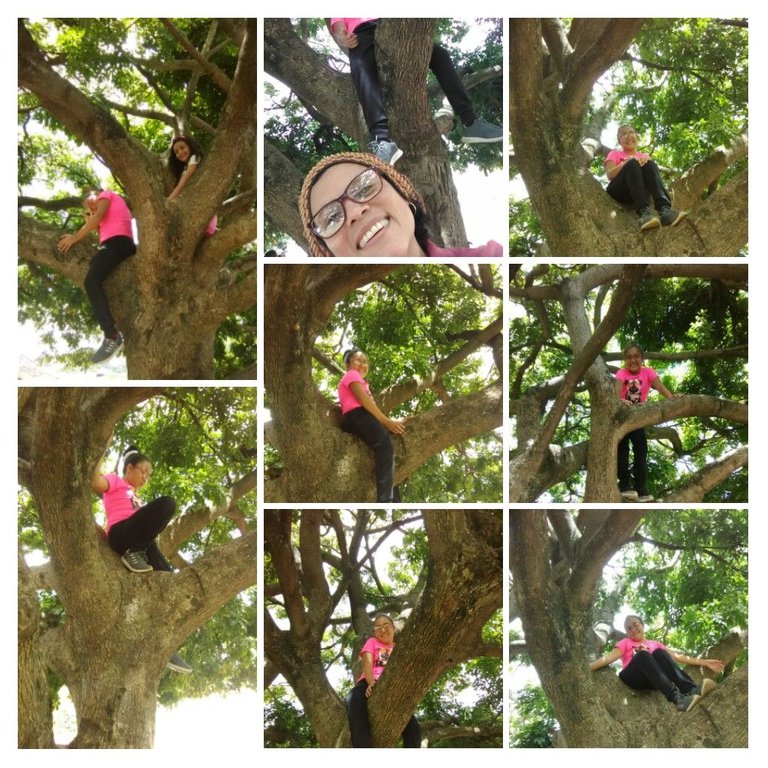 En casa le enseñé a coser un bolsito para sus lentes, partiendo de un trozo de tela cuadrado y con algunas mínimas indicaciones de costura recta a mano, previamente le dibuje por donde pasaría la aguja en ida y vuelta.
At home I taught her to sew a little bag for her glasses, starting from a square piece of fabric and with some minimal indications of straight stitching by hand, previously I drew where the needle would go back and forth.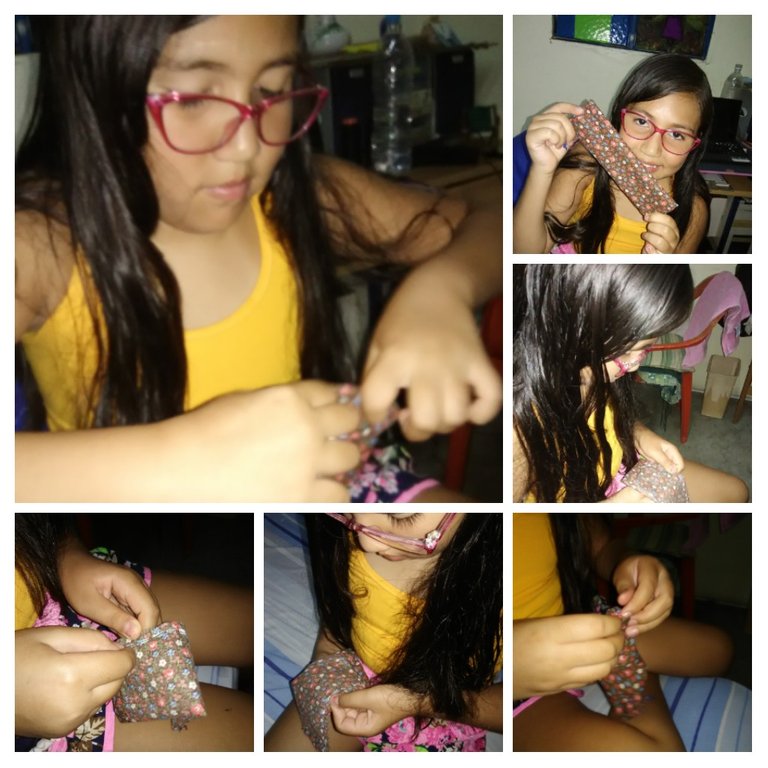 Tuvimos la visita de una de sus primitas con quien bajo mi supervisión jugo pinta carita e hicieron un encuentro nocturno sobre la platabanda bajo la pléyades elevando deseos al universo.
We had the visit of one of her little cousins with whom under my supervision she played face painting and they had a night meeting on the beach under the pleiad raising wishes to the universe.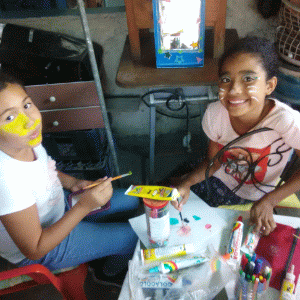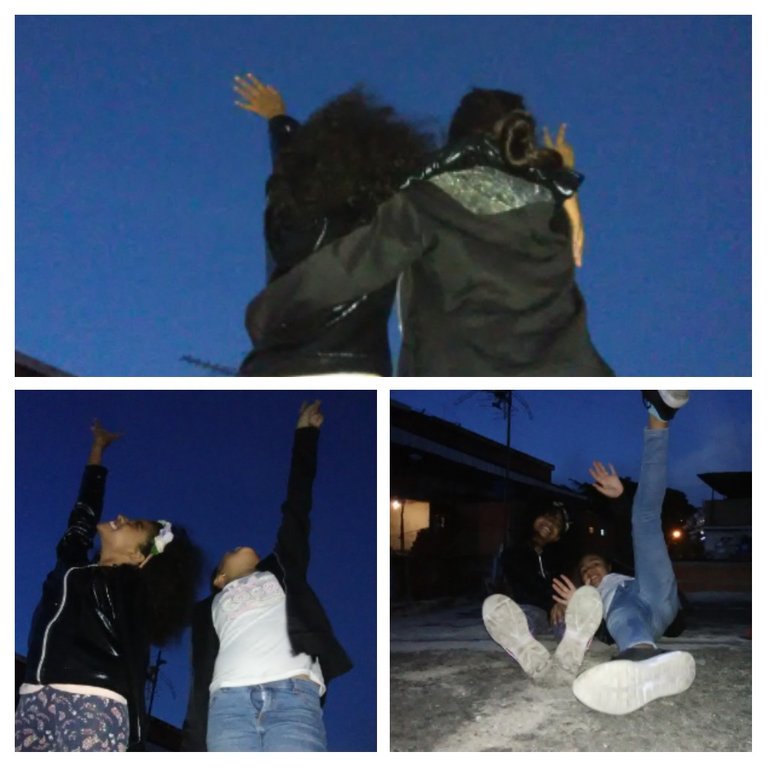 También aprendimos un poquito a bordar, siempre tuve la iniciativa de aprender a bordar y guardé mis materiales para en algún momento usarlo, ella hurgando entre mis pertenencias encontró el aro, la aguja e hilos y me preguntó: ¿titi para qué es esto?, enseguida se me prendió la chispa creadora y le propuse hacer unos pañuelitos para sus padres que al final terminó haciendo también otros para sus cuatro abuelos que afortunadamente conoce y tiene muy presente.
We also learned a little bit of embroidery, I always had the initiative to learn embroidery and I kept my materials to use them at some point, she rummaging through my belongings found the hoop, the needle and threads and asked me: *titi what is this for? *I immediately ignited the creative spark and I proposed her to make some scarves for her parents, and in the end she ended up making others for her four grandparents that fortunately she knows and has very much in mind.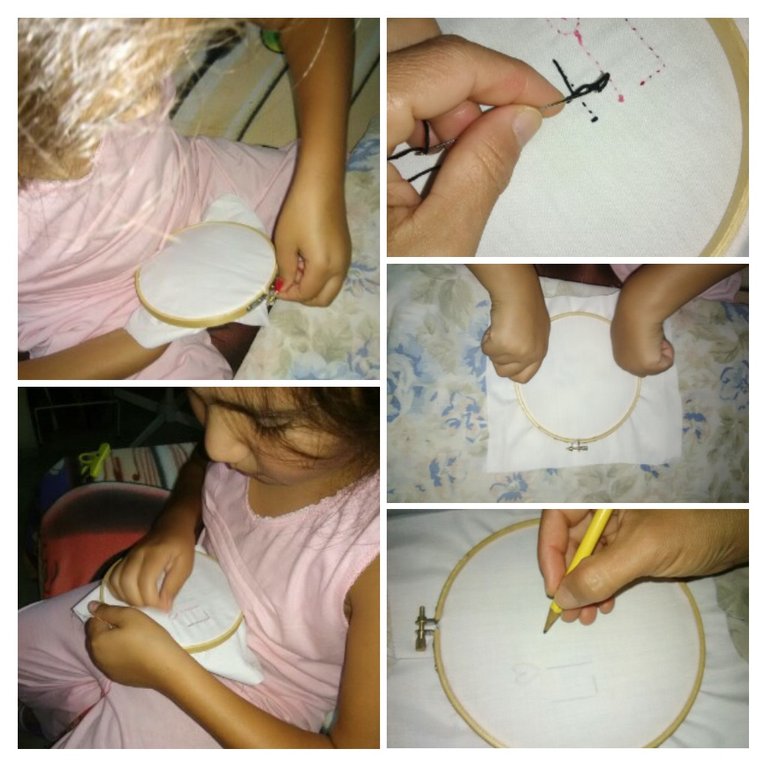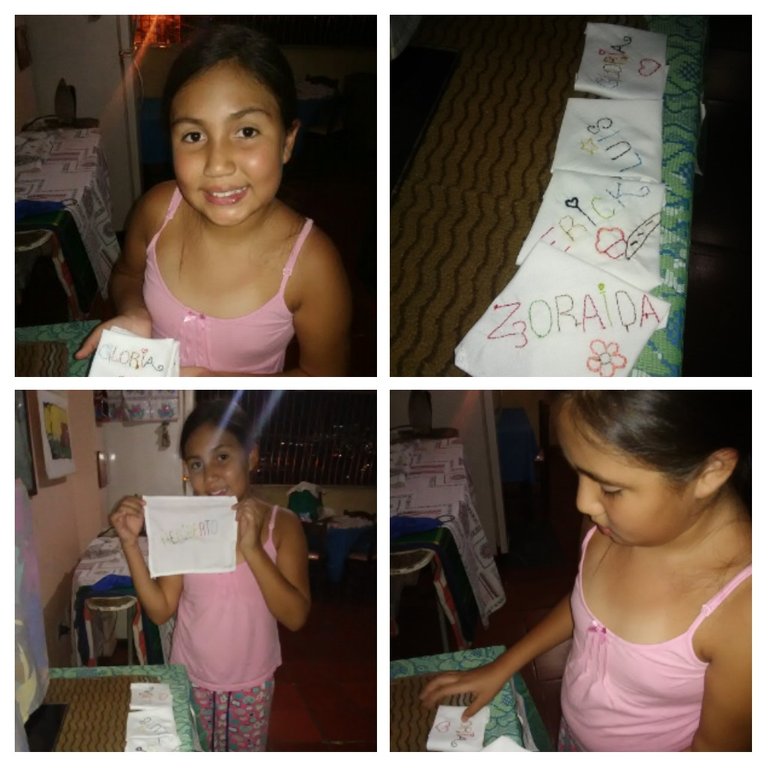 Dibujamos y pintamos sobre las ventanas de mi cuarto a su gusto y creatividad plena.
We drew and painted on the windows of my room to their taste and full creativity.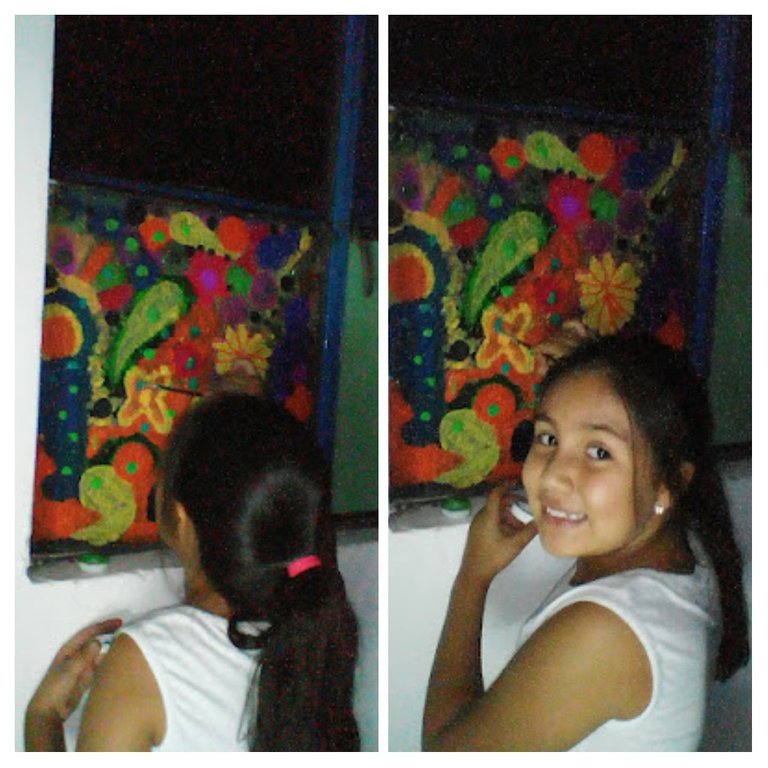 Hicimos recetas de cocina entre salados y dulces.
made recipes between savory and sweet.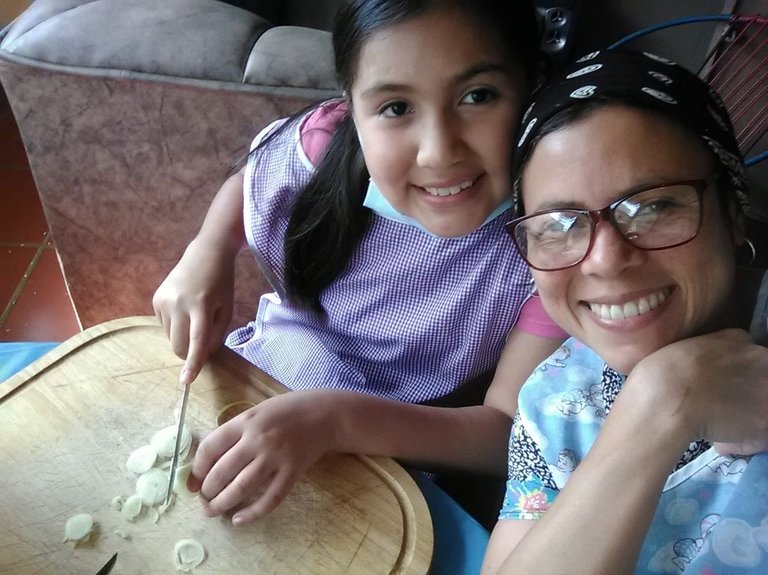 Para este año ella tiene otros interés y gustos que voy percibiendo y vamos conversando, sus padres un poco más organizados desean llevarla a un plan vacacional y a clases de inglés, dibujo y pintura. Algunas veces vendrá a casa otras no, pero aun así aquí estaré para ofrecerle lo mejor de mí que sea para su desarrollo amoroso, creativo y saludable no solo en vacaciones sino durante toda mi existencia.
Con cualquier elemento nos podemos entretener en casa, solo hay que disponer el tiempo y despertar la creatividad que esté presente en todo y en todos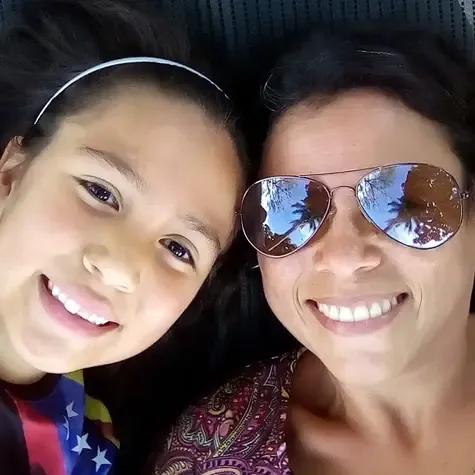 For this year she has other interests and tastes that I am perceiving and we are talking about, her parents a little more organized want to take her to a vacation plan and to English, drawing and painting classes. Sometimes she will come home, sometimes not, but even so I will be here to offer her the best of me for her loving, creative and healthy development not only on vacation but throughout my existence.
With any element we can entertain at home, we just have to have the time and awaken the creativity that is present in everything and everyone

---
Fotografías de mi álbum personal editadas en googlephotos y PPT al igual que los separadores prediseñados bajo este mismo programa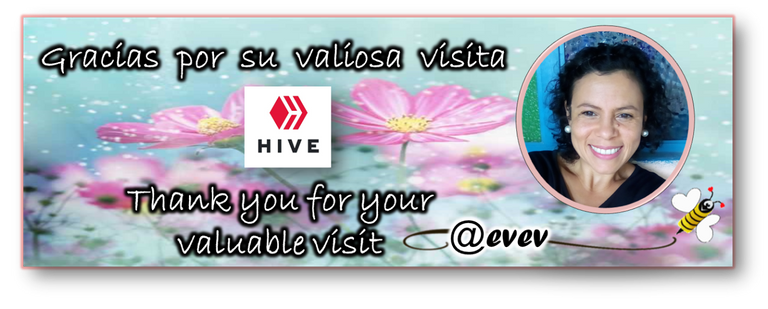 photographs are from my personal album edited in googlephotos y PPT as well as the pre-designed separators in the same program.
---