Hello my dear Hivers friends and the wonderful as well as creative community of Homeedders. Today I will share a nice "Meaningful Experience". We are on Christmas dates and the teachers are getting more and more creative taking advantage of this season full of lights, colors and joy, which leads to many activities for the little ones in the schools, full of celebration, celebration and sharing in the classrooms.
Hola mis estimados amigos Hivers y de la maravillosa como también creativa comunidad de Homeedders. Hoy compartiré una linda "Experiencia significativa". Estamos en fechas navideñas y las maestras cada vez se ponen más creativas aprovechando esta temporada llena de luces, colores y alegría, lo que lleva a tener muchas actividades los pequeños en las escuelas, cargadas de celebración, festejo y compartir en las aulas.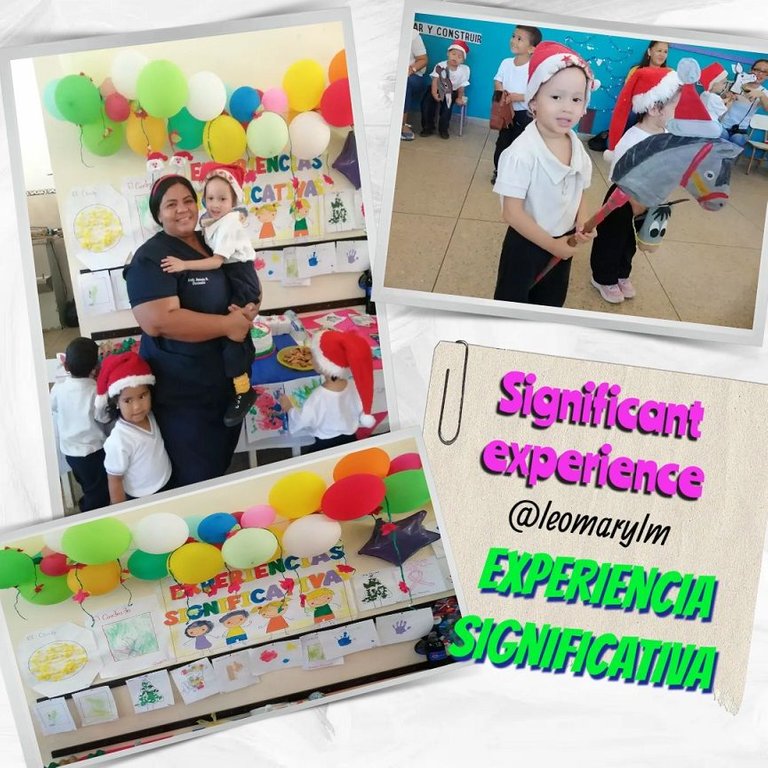 It is so important to make the little ones fall in love with learning, with discovering and knowing so many things for their good mental and intellectual development; Therefore, initial or preschool education is not left out of it, where both cognitive and socio-emotional development in children must be worked on. Yesterday, Friday, I once again had the opportunity to attend an activity that my little girl's teacher invited us to, who is in the 3-year-old room, where we would share a very beautiful morning for both the children and their representatives. On this occasion, I attended together with my mother and my eldest daughter who wanted to see the presentation that her little sister would have.
Es tan importante hacer que los pequeños se enamoren del aprendizaje, de descubrir y conocer tantas cosas para su buen desarrollo mental e intelectual; por lo que, no queda por fuera de ello la educación inicial o preescolar, donde se debe trabajar el desarrollo tanto congnitivo y socioemocional en los pequeños. El día de ayer viernes tuve nuevamente la oportunidad de asistir a una actividad a la que nos convoco la maestra de mi pequeña,quien está en salita de 3 años, donde compartiríamos una mañana muy bonita tanto para los niños como representantes, en esta oportunidad asistí junto a mi mamá y mi hija mayor quien quería ver la presentación que tendría su hermanita chiquita.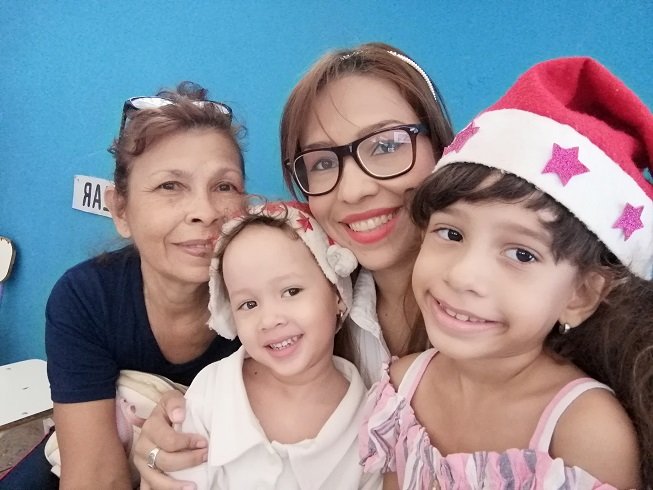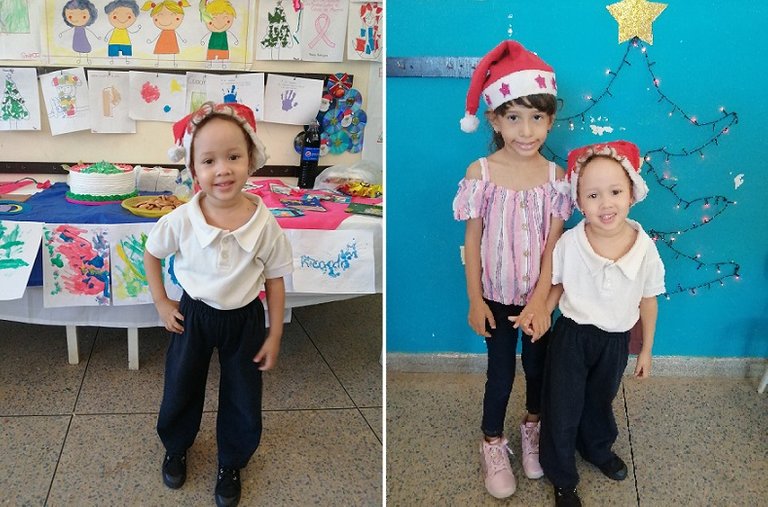 Upon entering the room we found that it was colorfully harmonized in terms of the activity... Colorful balloons, a banner made by the teacher, a large table and on it some of the children's work done in class was displayed, including cards Christmas that the moms made previous days in class with them. Apart from this, there was not a delicious cake displayed on the table and many others to share; We bring some delicious cookies also added in this purpose, being collaborators in the activity organized by the teacher of the little ones.
Al entrar al salón nos encontramos que estaba coloridamente armonizado en cuanto a la actividad... Globos coloridos, una pancarta realizada por la maestra, una gran mesa y en ella se exponían algunos de los trabajos de los niños realizados en clase, incluyendo las tarjetas navideñas que las mamis realizaron días anteriores en clase con ellos. Por fuera de esto no quedó un delicioso pastel exhibido en la mesa y otras tantas para compartir; nosotras llevamos unas deliciosas galletas también sumadas en este propósito, siendo colaboradoras en la actividad organizada por la docente de los pequeñines.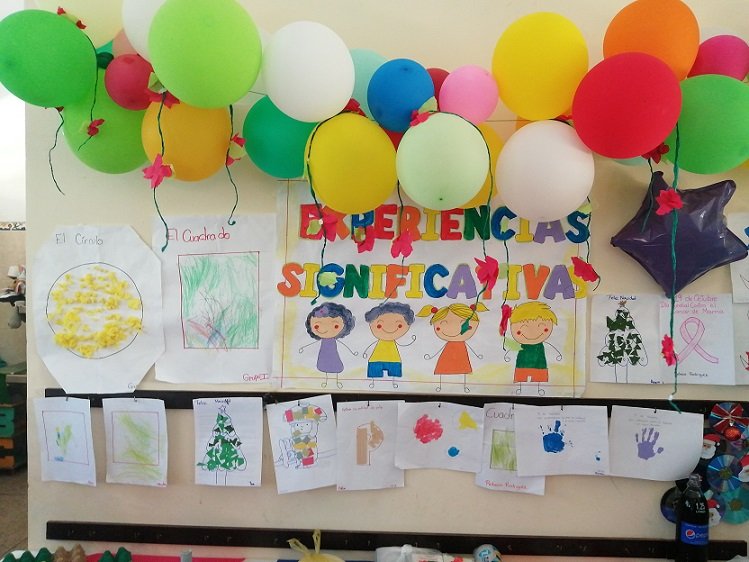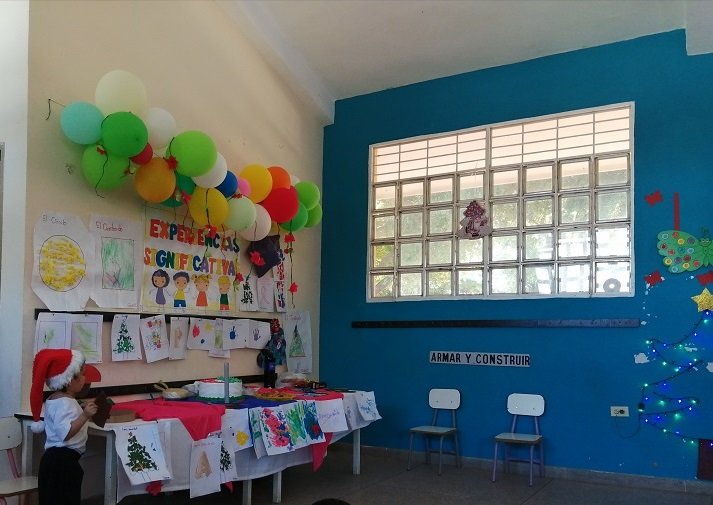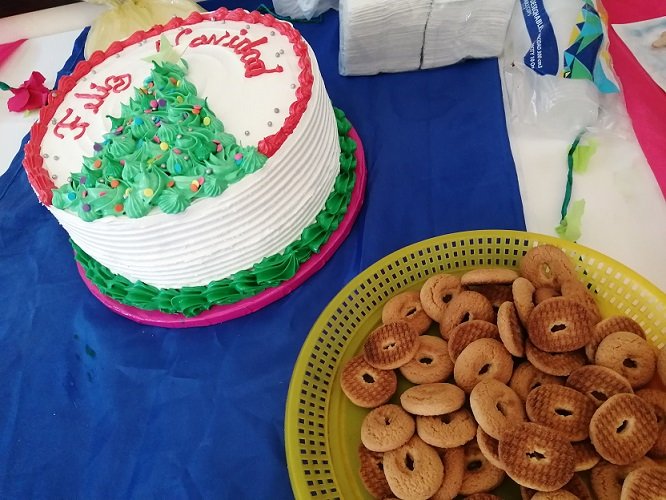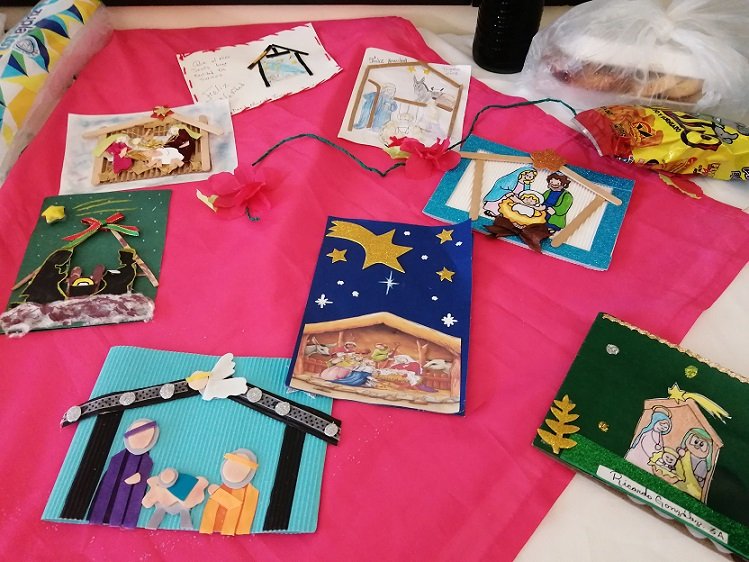 On the table, in addition to the aforementioned, there were also different educational games with recycling material made by the teacher and while waiting for the start of the activity, some children were entertained by playing with them.
En la mesa además de lo antes mencionado, también estaban distintos juegos educativos con material de reciclaje realizados por la maestra y en la espera del inicio de la actividad algunos pequeños estaban entretenidos con ellos jugando.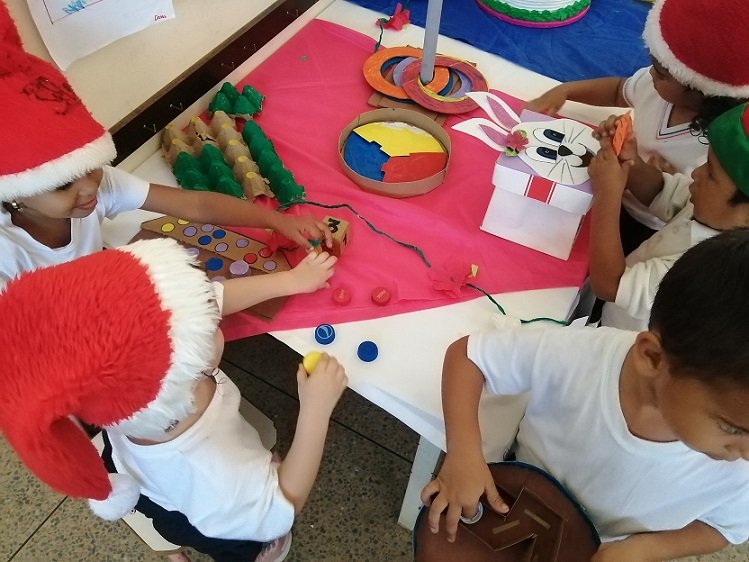 My little girl was so happy to see us there accompanying her in the school presentation that she did not hesitate to take several photos with us and her teacher; to which it is worth noting, that she was named by the school management as the teacher of the month, for her effort, work, dedication to the children and also that she has been a teacher who has managed to integrate the representatives in the institution; being its room or section the most collaborative and where the representatives actively participate in what the institution requests. The teacher Amanda was very emotional and even her eyes watered (as we say here) they filled with tears of joy.
Mi pequeña estaba tan contenta de vernos allí acompañándola en la presentación escolar que no dudo en tomarse varias fotos con nosotras y su maestra; a la cual cabe destacar, que la nombraron por parte de la dirección del plantel como la maestra del mes, por su esfuerzo, trabajo, dedicación con los niños y además que ha sido una docente que ha logrado integrar a los representantes en la institución; siendo su salita o sección la más colaboradora y donde los representantes participan activamente en lo que solicite la institución. La maestra Amanda estaba muy emocionada y hasta sus ojos se aguaraparon (como decimos acá) se llenaron de lágrimas de alegría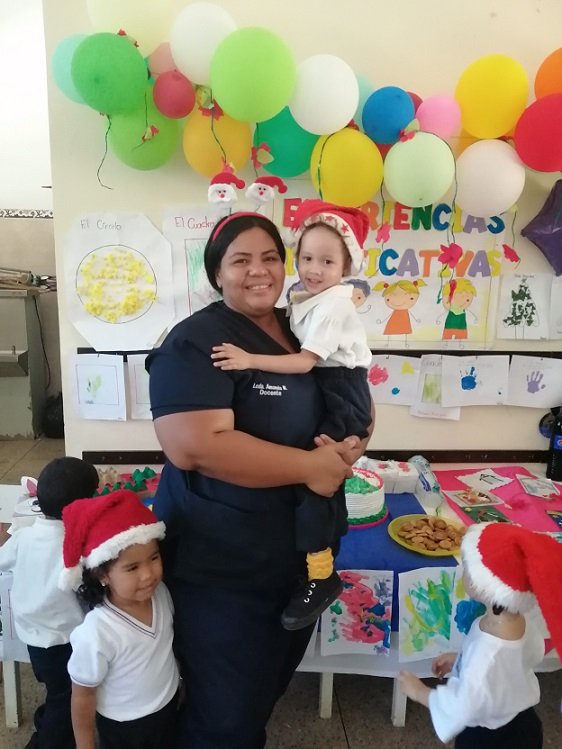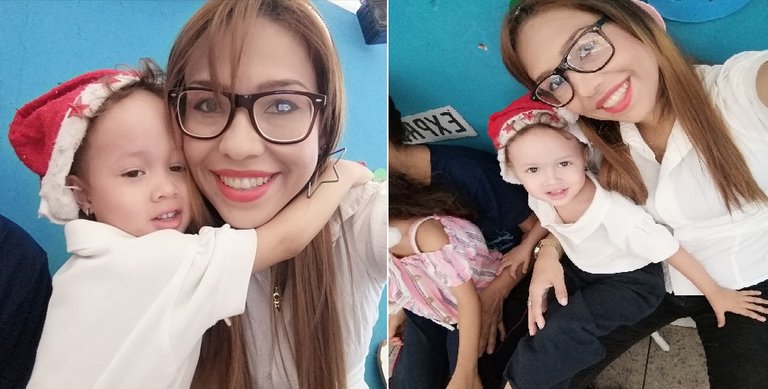 On various occasions my little daughter hugged me, gave me little kisses and said: I love you mommy! She was happy to see us accompanying her and representing her 💛
En variadas ocasiones mi pequeña hija me abrazaba, daba besitos y me decía: ¡Te amo mami! Estaba feliz de vernos acompañándola y representándola 💛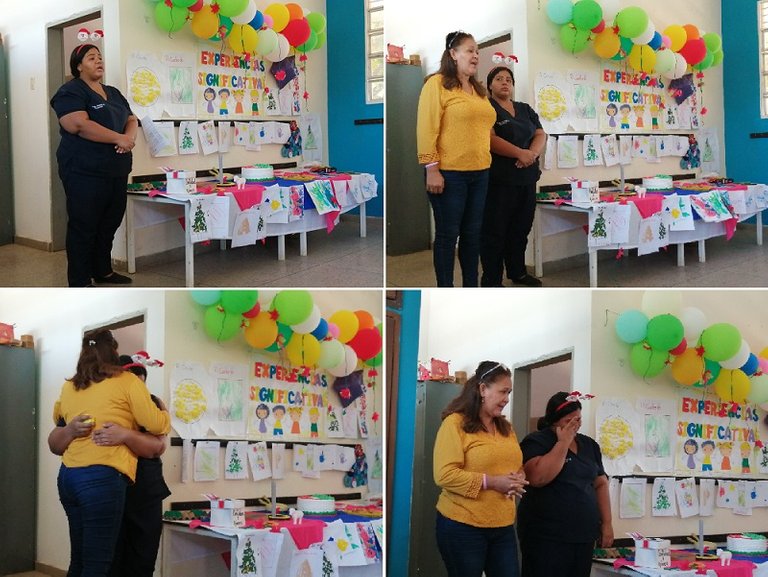 One of the activities was based on the Christmas card that we made with the little days before in his classroom with the recycling materials that we brought. My little girl did not feel embarrassed to speak in public and mention the materials we used (I told her very softly and she repeated in a good tone of voice) she was the one who defended her card herself, something that makes me feel very proud of she. Something that other of the little ones was something that intimidated them and in the end it was their moms who spoke for them (Something understandable in their ages and in their first steps of schooling)
Una de las actividades era en base a la tarjeta navideña que realizamos con los pequeños días antes en su salón de clases con los materiales de reciclaje que llevamos. Mi pequeña no sintió pena de hablar en público y mencionar los materiales que utilizamos (yo le decía muy bajito y ella repetía en un buen tono de voz) fue quien de los pequeños defendió ella misma su tarjeta, algo que me hace sentir muy orgullosa de ella. Cosa que otros de los pequeños fue algo que les intimido y a la final fueron sus mamis quienes hablaron por ellos (Algo entendible en sus edades y en sus primeros pasos de escolaridad)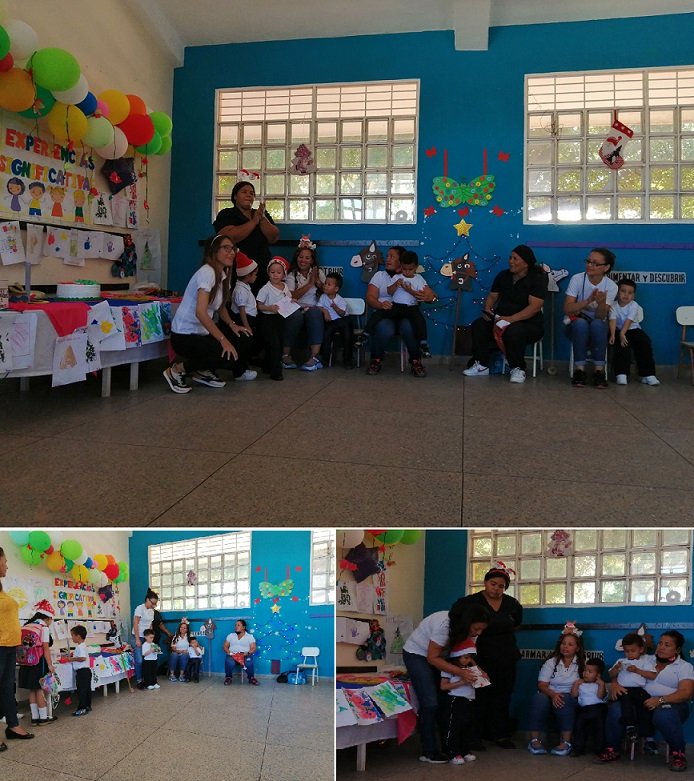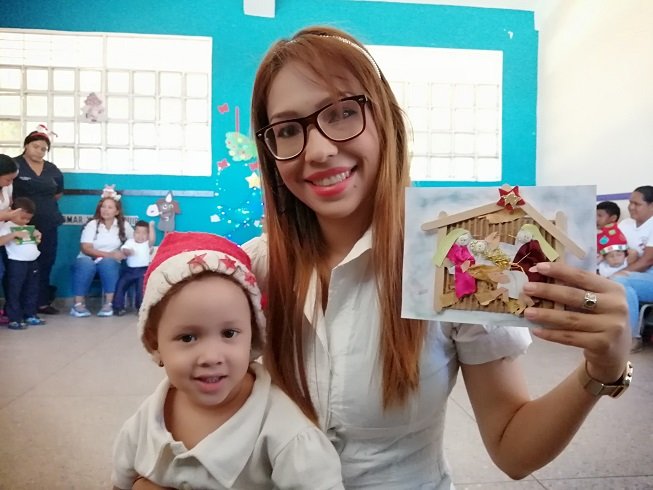 The expected moment was to sing songs and dance "El burrito sabanero". My baby felt somewhat unwell (she began to sneeze and have a fever), leading her to not want to dance to the song as she rehearses it at home "she didn't have the same mood"; therefore, I had to intervene and help her in this (as some mothers also did with their children).
El momento esperado era entonar cánticos y bailar "El burrito sabanero". Mi nena sentía algo de malestar (comenzó a estornudar y tener algo de fiebre), llevándola a no querer bailar la canción como lo ensayo en casa "no tenía el mismo ánimo"; por lo que, me toco intervenir y ayudarla en esto (como también hicieron algunas mamás con sus hijos).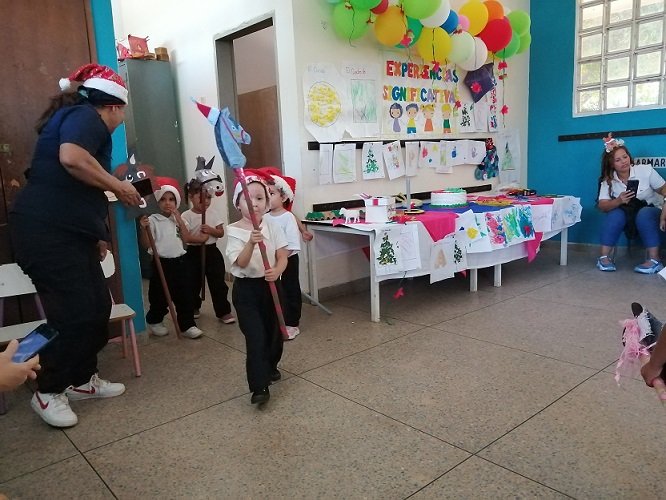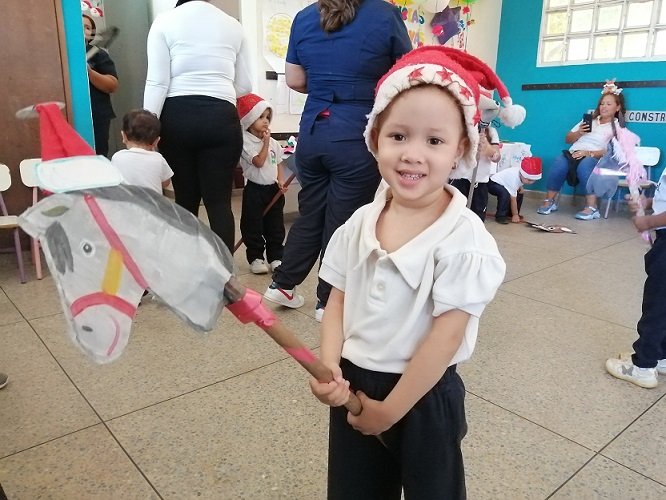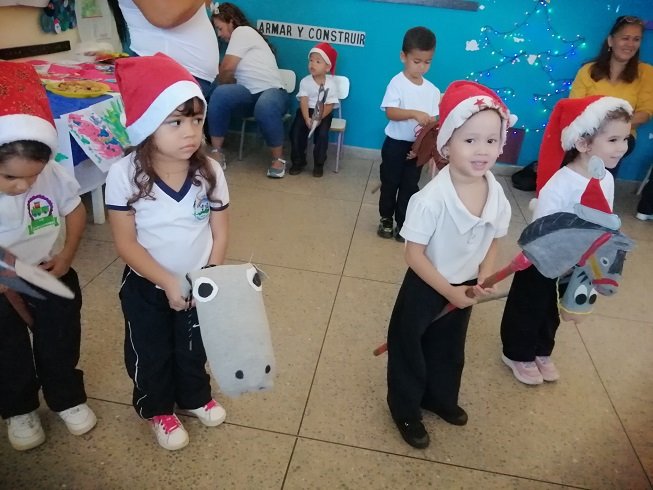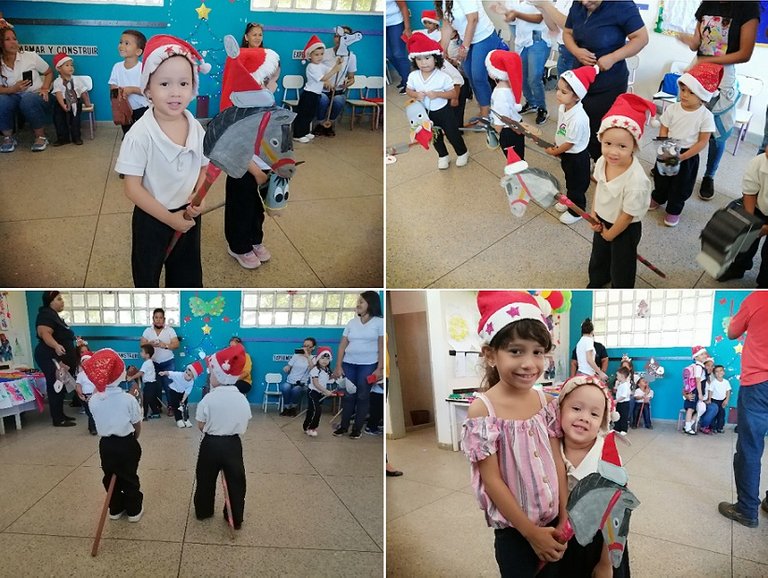 Once this was over, it was time to share and try the delicious cake.
Culminado esto, llegó la hora del compartir y probar el delicioso pastel.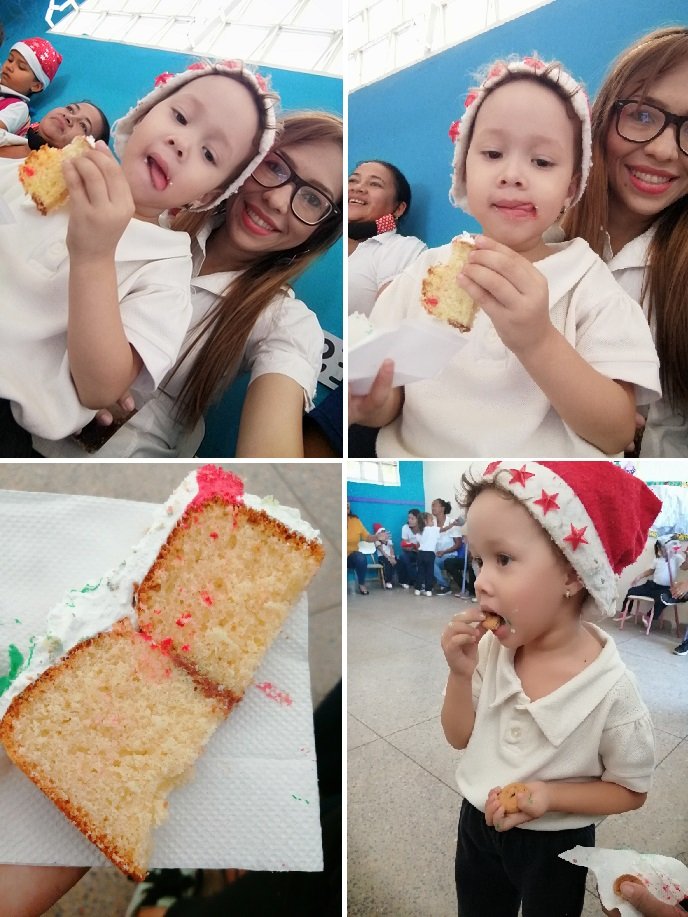 ---
Significant experiences: / Experiencias significativas:
Once I have told you how the morning was at school, I want to deepen this point of "SIGNIFICANT EXPERIENCE" where the little one learns from the context, in the relationship, development and bond both with parents, as with their teacher, little friends from school; Therefore, it seeks to include the child in activities that allow them to explore, learn, acquire language, as well as abilities and skills.
Una vez que les he contado como fue la mañana en la escuela, quiero profundizar sobre este punto de "EXPERIENCIA SIGNIFICATIVA" donde el pequeño aprende del contexto, en la relación, el desenvolvimiento y vínculo tanto con los padres, como con su maestra, amiguitos de la escuela; por lo que, se busca incluir al pequeño en actividades que les permitan explorar, conocer, adquirir lenguaje, así como habilidades y destrezas.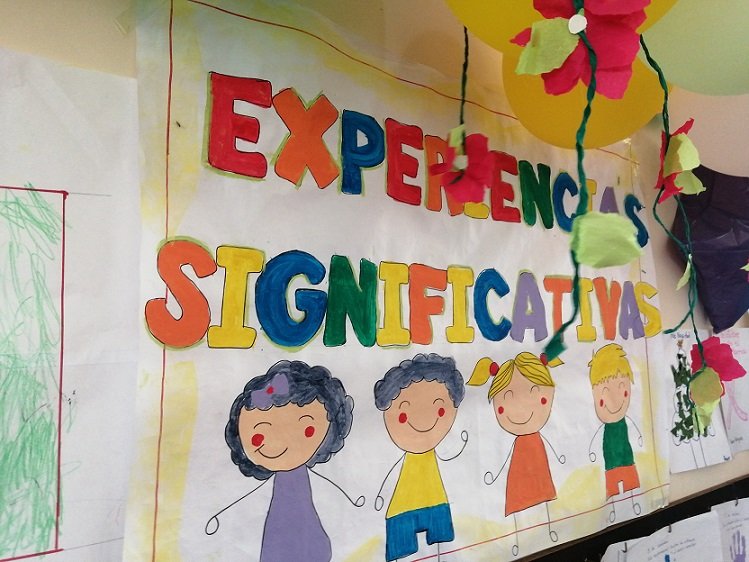 Working with the little ones at this stage allows the achievement of development in the cognitive areas, as well as emotional, that they learn to socialize with others, to function outside their home in the school environment, within the walls of a classroom.
Trabajar con los pequeños en esta etapa permite el logro del desarrollo en las áreas cognitivas, como también emocional, que aprenda a socializar con otros, a desenvolverse fuera de su casa en el entorno escolar, dentro de las paredes de un aula de clases.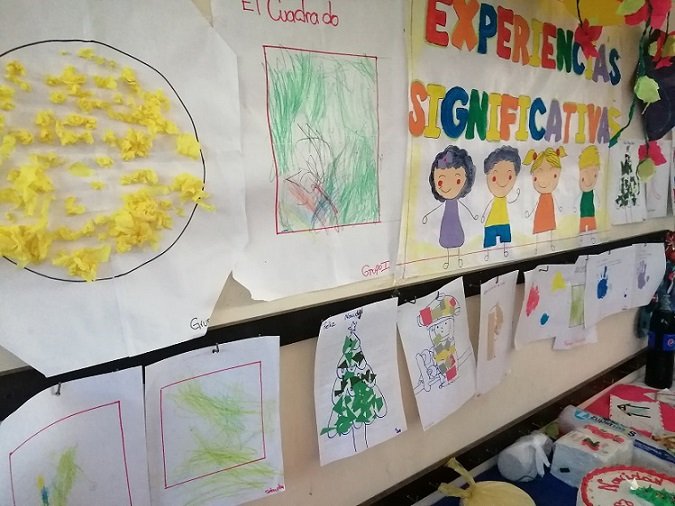 The variety of strategies that can be applied at home, since it is the first place where our children learn and where they spend most of their time, just like at school, allows our little ones to also learn through the environment, which This implies an affective relationship, as well as their culture. Both my girl and her friends from initial education were able to be immersed in something traditional at Christmas, such as the "Burrito sabanero" song, they learned by singing, riding on the little horses that each mother made for them.
La variedad de estrategias que puedan aplicarse en el hogar, puesto que es el primer lugar donde aprenden nuestros hijos y en el cual pasan la mayor parte del tiempo, como en la escuela, permite que nuestros pequeños también aprendan a través del entorno, lo que esta implica relación afectiva, como a su vez de su cultura. Tanto mi niña como sus amigos de educación inicial pudieron ser inmersos en algo tradicional en las navidades, como lo es la canción del "Burrito sabanero", aprendieron cantando, montados en los caballitos que cada mamá realizo para ellos.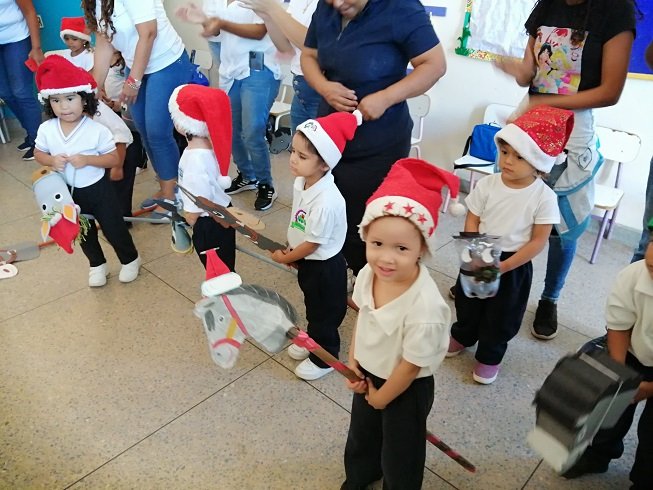 Something that impacts their lives is your participation as a mother, father and representative, seeing you also play, sing, jump... Therefore, I say to you: "DON'T STOP BEING LIKE A CHILD" ¡PLAY, TEACH WITH LOVE AND HAVE FUN WITH YOUR LITTLE ONES!
Algo que impacta sus vidas es tu participación como madre, padre y representante, el verte a ti también jugar, cantar, saltar... Por eso, a ti te digo: "NO DEJES DE SER COMO UN NIÑO" ¡JUEGA, ENSEÑA CON AMOR Y DIVIÉRTETE CON TUS PEQUEÑOS!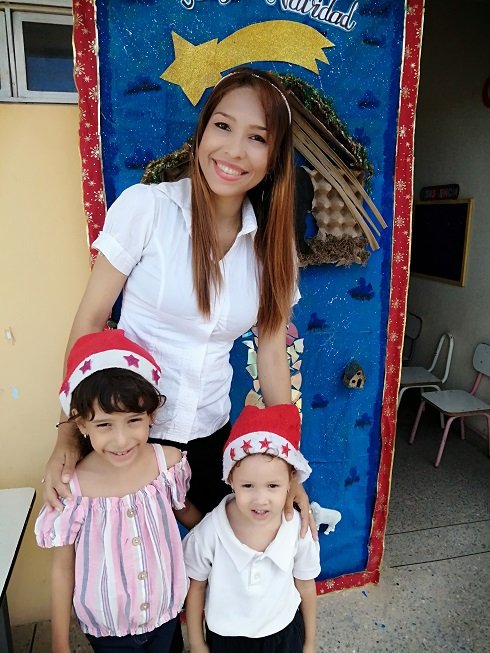 ---
I close this content with a little more photos that we took as a family, also with our grandfather who later came to the activity to look for us.
Cierro este contenido con un poquito más de fotografías que nos tomamos en familia, también con abuelito quien luego se hizo presente en la actividad para buscarnos.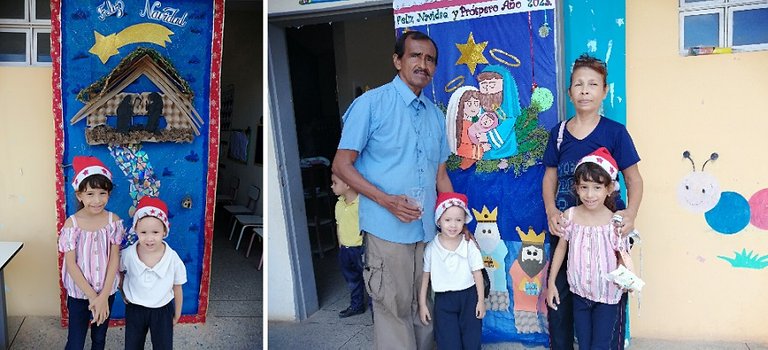 This has been the content of this creative mom today with love, I hope you liked it. Until next time.
💛💛💛
Este ha sido el contenido de esta mamá creativa en el día de hoy con mucho cariño, espero que les haya gustado. Hasta la próxima.

Photographs are my own, taken with my Alcatel Tetra cell phone. / Las fotografías son de mi autoría tomadas con mi celular Alcatel Tetra.
Image editing program: postermywall and Paint / Programa de edición de imágenes: postermywall y Paint.