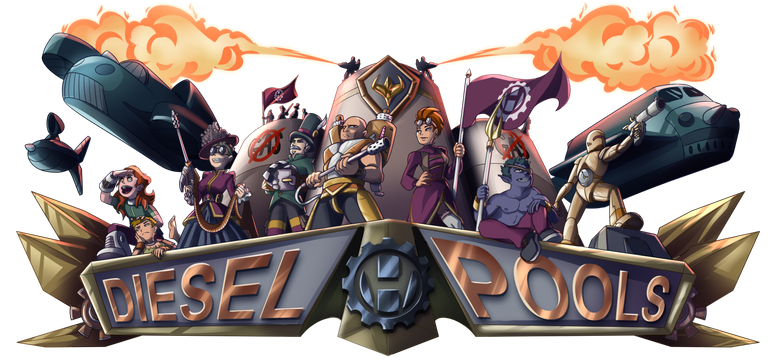 Good morning frens. Diesel Pools are off to a fine start. So, I added several more pools to the mix. You can find some of your favorite cryptocurrencies on there now.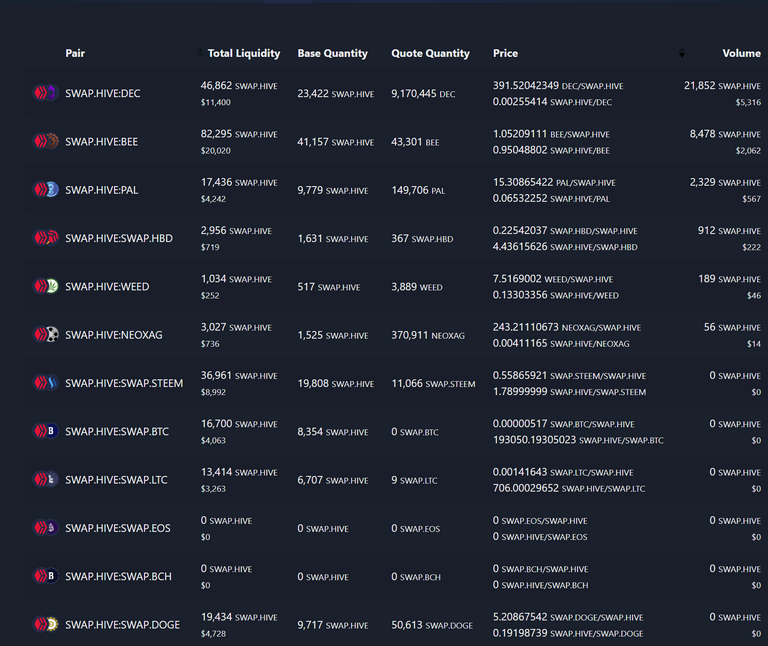 Furthermore, I've added several thousand dollars of liquidity to several of the pools. It's not a ton, but it's a start to help people trade small amounts for free.
I didn't have any BCH or EOS handy, so it they still need some starting funds, but with rewards coming soon I imagine folks will provide some.
Rewards coming
I believe we'll have the backend work done next week, and possibly all of the work done next week to allow users to create pool rewards. So, if you want to reward users with your tokens for participating in any of the pools that will start as early as next week or maybe in the next 2.
BEE
I still need to run this by the Hive-Engine witnesses, but my plan is to award BEE for liquidity providers. Start with relatively small amounts per year for early pool stakers. I'll work to build a decentralized autonomous funding tool and part of the allowed proposals will be to fund various liquidity pools. Those who are staking BEE will be able to determine where BEE inflation will go.
Support Hive-Enigne
Like what we're doing? Like seeing free to use liquidity pools? Want to see more users on Hive? Then support Hive-Engine!
Buy BEE, WORKERBEE, FARM FARMER, and MYTHICAL FARM tokens
support liquidity pools
Start a tribe
Generate NFTs
Build games, tools, and services
Shill Hive and the Hive-Engine ecosystem