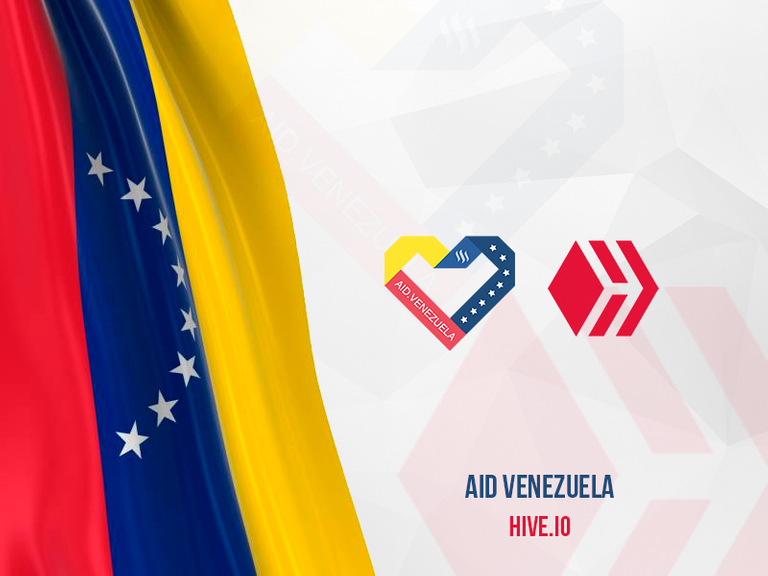 It has been a year full of surprises, support and a lot of love from this great community.
During all this time the project has been able to appreciate all that they have done for the people of Venezuela and some of their communities, with their help many families were able to smile one more day.
However, the situation in the blockchain of Steem has been somewhat problematic due to the intervention of Justin Sun affecting the vast majority of users and in turn our project. The uncertainty came at the worst time when the economy continues to fall and a pandemic begins to affect Venezuela.
Today we are not sure if the project will be able to go ahead or not but we know that what is happening in the steem blockchain is not the right thing.
Venezuela has lived for more than 20 years a tyranny, full of corruption, traps, blockades and a centralization that has destroyed our country and only filled the pockets of a government that does not expect the best for its people and now we are seeing it in Steem by the hand of Justin and company, therefore we have decided to undertake new directions and be participants within @hiveio accompanied by this great community that believes in decentralization and freedom.
We appreciate everything @fundition has done for us and we hope your project can be part of this new blockchain and continue to support all projects, foundations and individuals who every day put their grain of sand to support those who need it most.
We also thank all those who have followed us throughout this journey and have made many donations to give hope to these families.
Maybe this will be our last post on Steem and we hope we can continue to have all the support we need.
Thank you.
If you want to make a final donation through STEEM we invite you to vote for this publication.
---

A sido un año lleno de sorpresas, apoyo y bastante amor de parte de esta gran comunidad.
Durante todo este tiempo el proyecto a sabido apreciar todo lo que han hecho por el pueblo de Venezuela y algunas de sus comunidades, con su ayuda muchas familias pudieron sonreír un día más.
Sin embargo, la situación en la blockchain de Steem a sido un tanto problemática debido a la intervención de Justin Sun afectando a la gran mayoría de usuarios y a su vez a nuestro proyecto. La incertidumbre llegó en el peor momento cuando la economía sigue cayendo y una pandemia comienza a afectar a Venezuela.
Hoy por hoy no tenemos la certeza de si el proyecto podrá seguir adelante o no pero sabemos que lo que está ocurriendo en la blockchain de steem no es lo correcto.
Venezuela a vivido por mas de 20 años una tiranía, llena de corrupción, trampas, bloqueos y una centralización que ha destruido a nuestro país y solo llenado los bolsillos de un gobierno que no espera lo mejor para su pueblo y ahora lo estamos viendo en Steem de la mano de Justin y compañia, por tanto hemos decidido emprender nuevos rumbos y ser partícipes dentro de @hiveio acompañados por esta gran comunidad que cree en la descentralización y la libertad.
Agradecemos todo lo que @fundition a hecho por nosotros y esperamos su proyecto pueda ser parte de esta nueva blockchain y seguir apoyando a todos los proyectos, fundaciones y personas individuales que día a día colocan su grano de arena para apoyar a quien más lo necesita.
Asi mismo agradecemos a todos aquellos que nos han seguido a lo largo de esta travesía y han hecho muchísimas donaciones para dar esperanza a estas familias.
Quizas este sera nuestro ultimo post en Steem y esperamos poder seguir contando con todo el apoyo necesario.
Gracias.
---

Join our discord channel: https://discord.gg/RQ27fRe
Follow on Instagram: https://www.instagram.com/aid.venezuela/