As @enforcer48 likes to meme: I came for the tech and stayed for the rekt.
I have been playing with the thought of launching a witness for a long time because it is a great excuse to play around with the tech. The recent fork to HIVE and a little convincing by @emrebeyler and @isnochys was enough for me to finally have a go at witnessing.
This is the first block my witness signed: Nr. 41,979,390.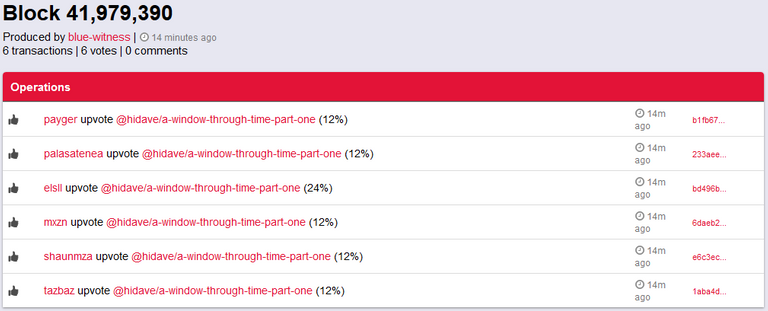 Source: https://www.hiveblockexplorer.com/block/41979390
---
My journey through the crypto world started somewhere in 2011 when I saw posts of some kids cooling their GPUs in their mothers sinks to mine Bitcoin. Ever since then I have been following this space more or less closely. From the launches of new coins like Dogecoin or Ether to various high-profile hacks and other failures.
Sometimes it feels like the world of blockchains is relearning many lessons our established societies have already solved one spectacular blow up at a time. Even if this process looks silly and wasteful, there is great potential to eventually arrive at place that is greatly improved from what we have now.
In 2018 I finally came across Steem and decided to join with the intent of exploring the technology at the heart of it and to code random stuff in python.
That brings us to today, where my witness is happily signing blocks on a brand new blockchain.
---
---