Last week I set out to write a review of "Hive Social", the app du jour that was purported to be a Twitter alternative. My post got a little sideways when I delved into the different flavors of Hive. The post wound up as an overview of four different Hive's online, summarized below:
| Hive flavor | website | description |
| --- | --- | --- |
| Hive (Web3) | hive.io | This is the Web3 blockchain you're reading now. |
| Hiveblockchain.com | hiveblockchain.com | A corporation that mines cryptocurrencies. |
| Hive.com | hive.com | An online suite of tools for teams to collaborate. |
| Hive Social | hivesocial.app | The so-called "Twitter alternative" app that's been in the news lately. |
My original intent was to download the Hive Social app, give it a try, then write a review here (on the real Hive!). Since that 4-Hive comparison post got a bit long, I then decided to try Hive Social over the next few days and then write a review as a standalone post. Here it is...
My review of "Hive Social"
Hive Social doesn't work.
That is the post, and that is the review.

The End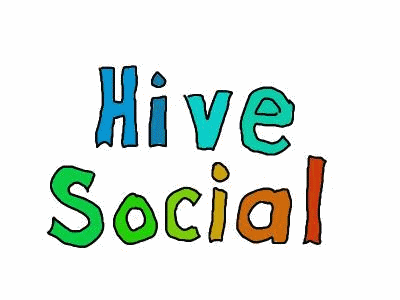 The full story
I visited the Hive Social website and unfortunately learned that there is no web version. It needs to be downloaded onto one's phone. I try to be frugal with apps on my phone (I prefer PWAs-progressive web apps). Reluctantly, I downloaded the app. It said there were 100k downloads in the Play Store. I thought this was rather low for such a "popular" app.
Opening the app, it asks to login or to register...normal. I clicked register and was asked to sign up via email or Google. I didn't want my Google account linked to this outfit (not too sure about this app), so I went with email.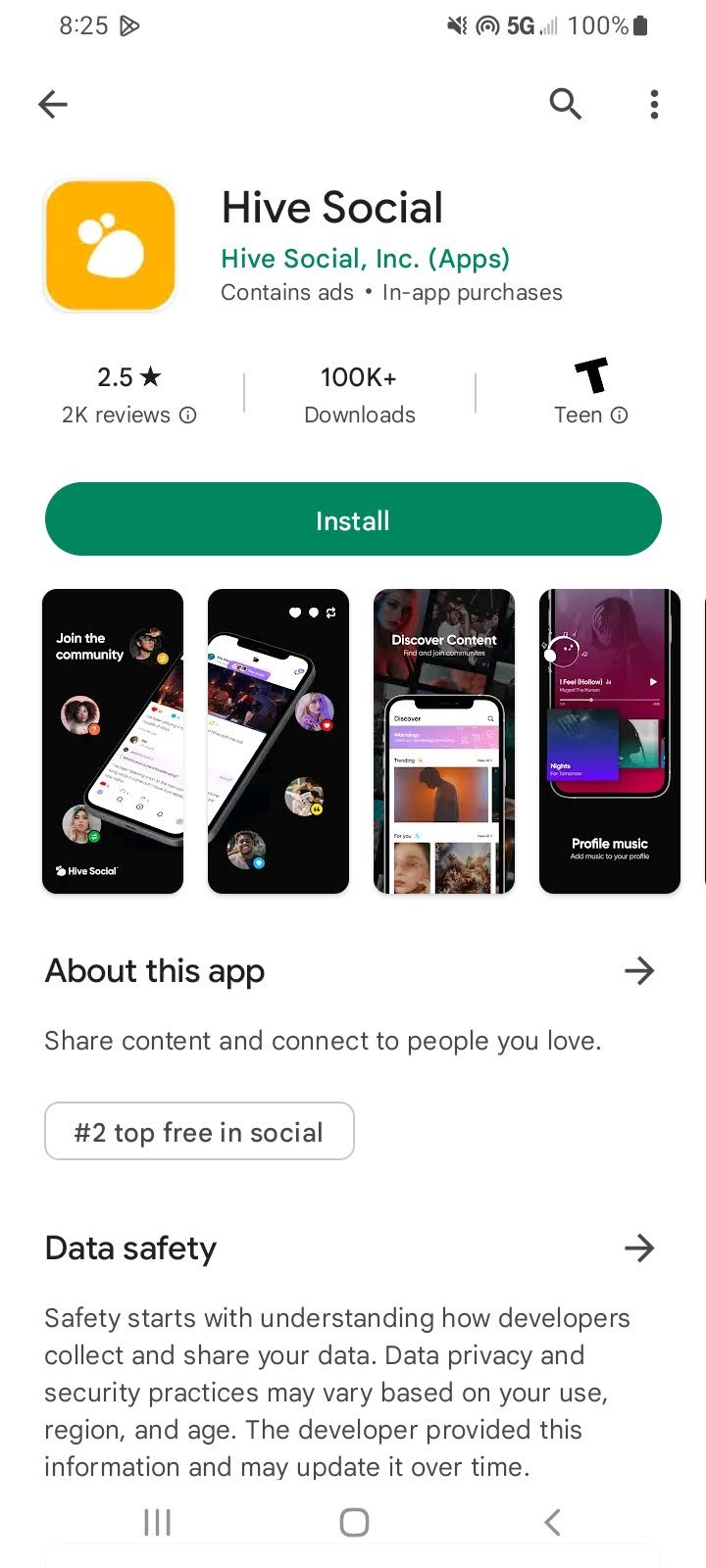 100k downloads, #2 rank in category.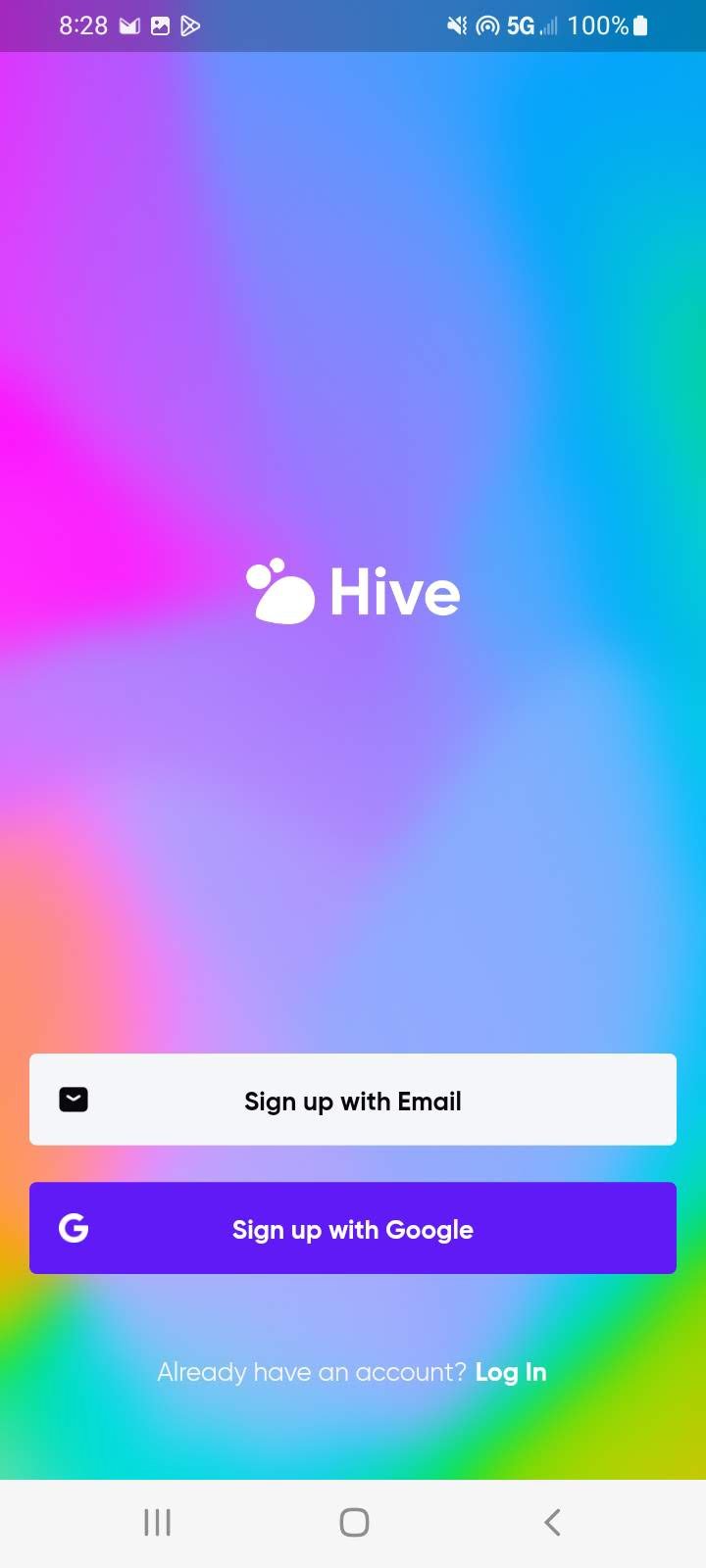 Typical register format.
---
I entered my email, set a password, submitted. Things seemed normal.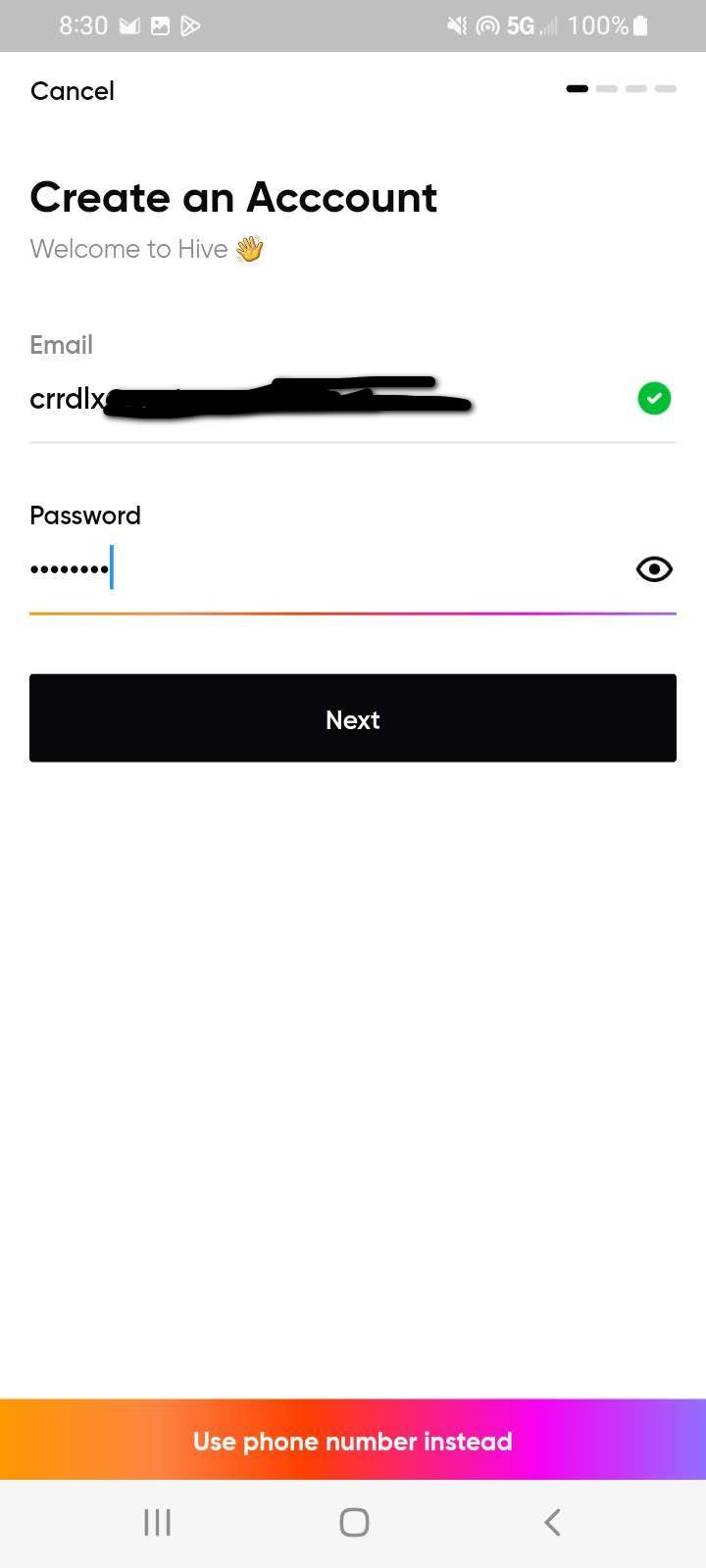 Email and password.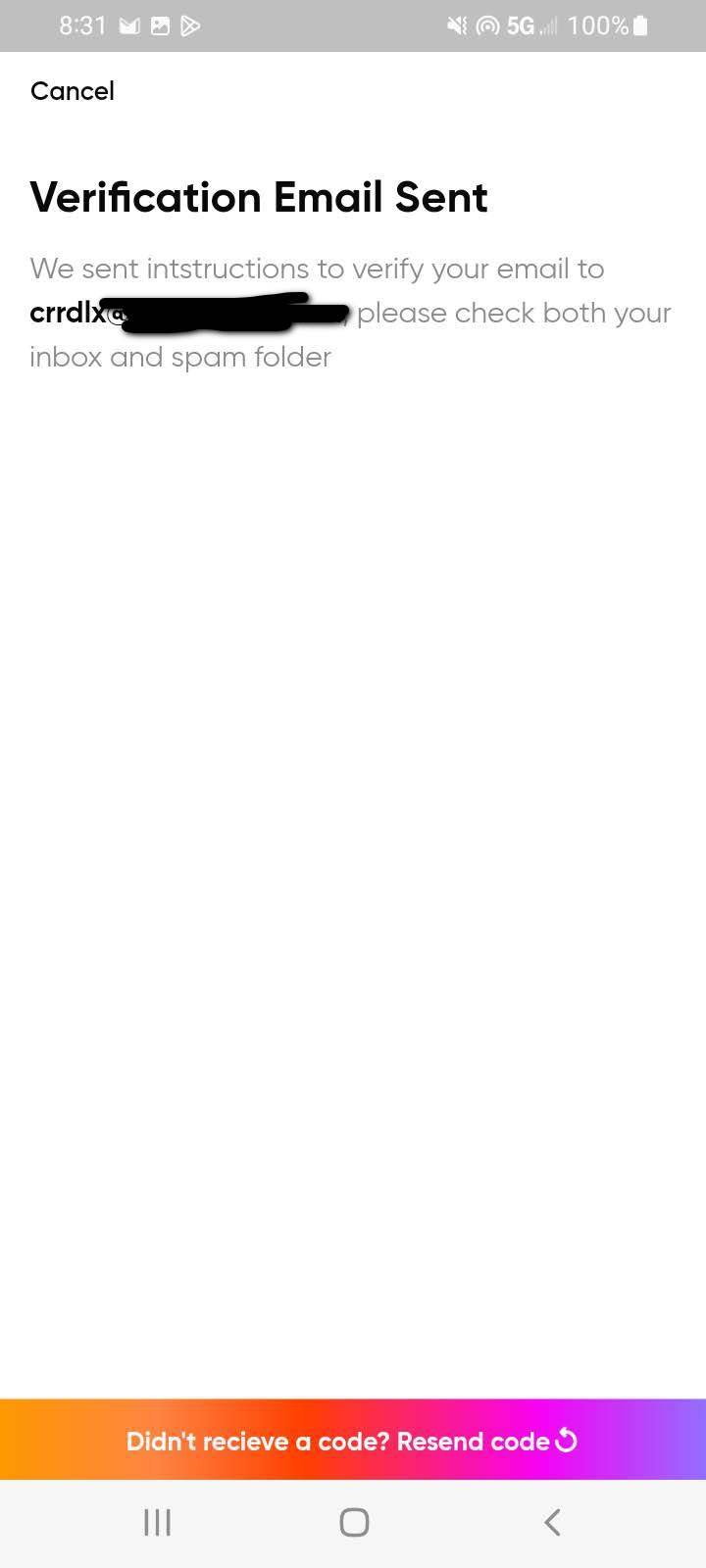 Seems simple.
---
And then I got into an endless loop. It said my email was verified and that I could login, but...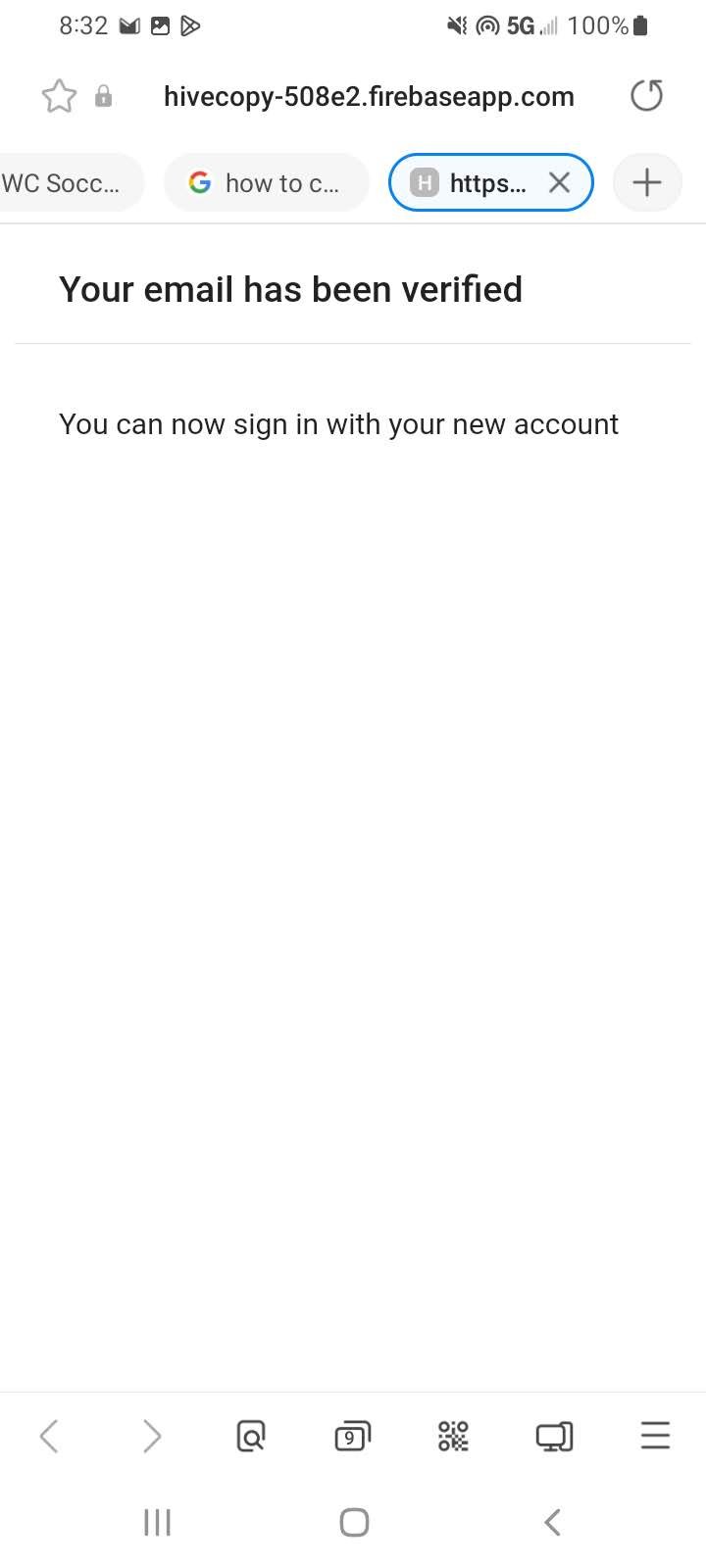 Heading into the park.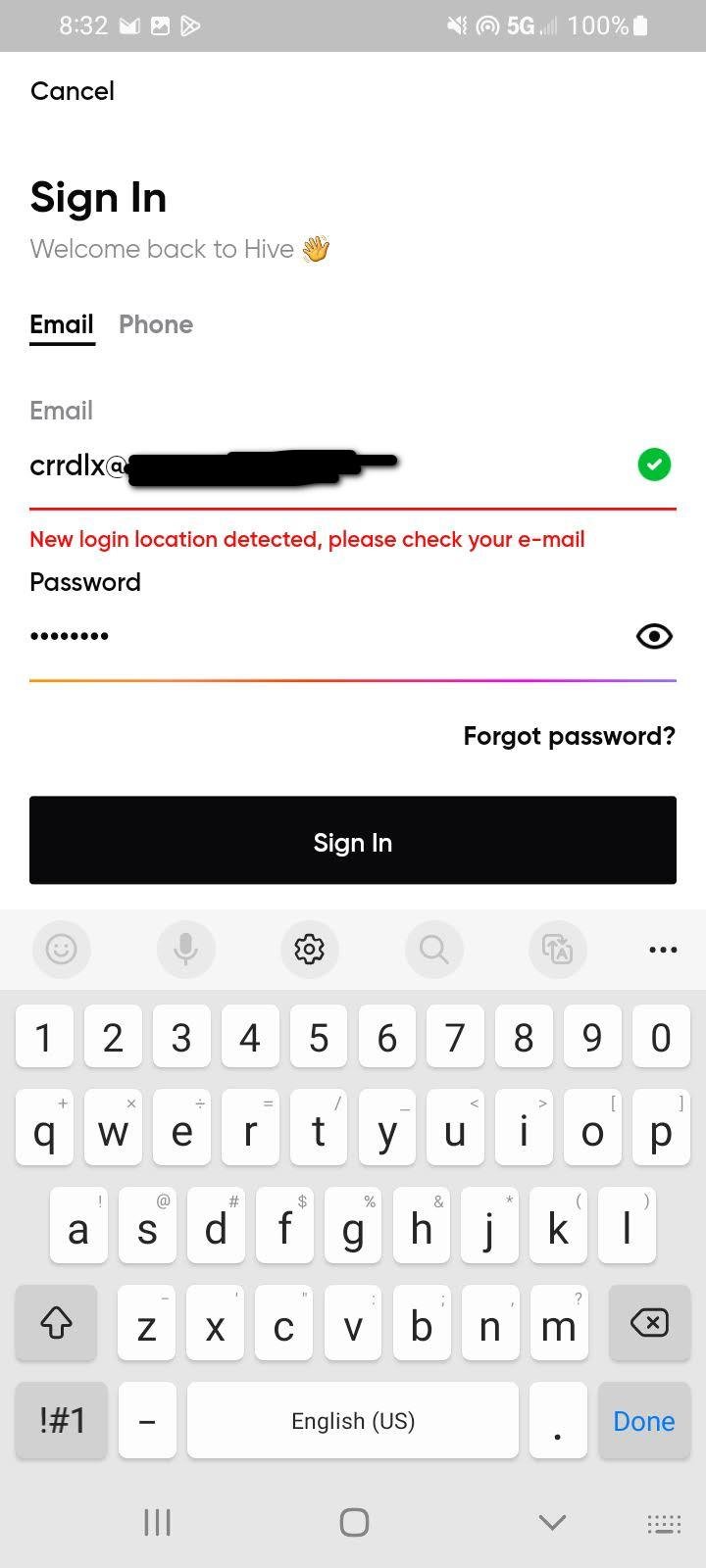 Looking across the prairie.
---
I tried to login, but it threw an error saying something about a new location and that I should check my email. Okay, upon checking my email again, it says email is now verified and that I can now login. Okay. But, when trying to login (again), it throws an error about location and that I should check my email. Okay...I tried again.
There was an option to verify by phone number, but, I really didn't want to give the Hive Social operation my number. They've got my somewhat alt email address already, that's all the info they get.
I'm a bit embarrassed to say how many times I tried to verify my email, four maybe? According to their response, I'm quadruple verified! Is that four blue checks?
---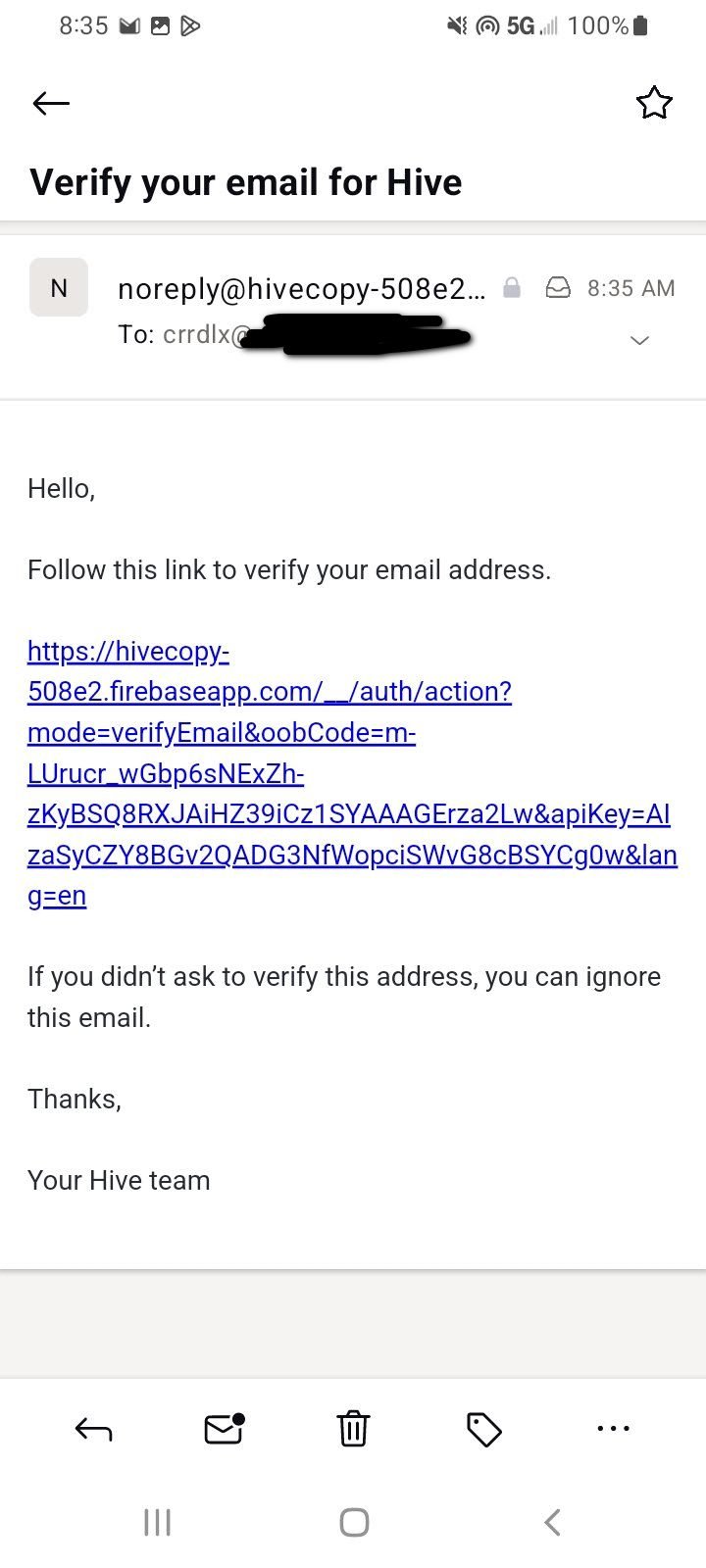 Verify your email? I'm trying!!!.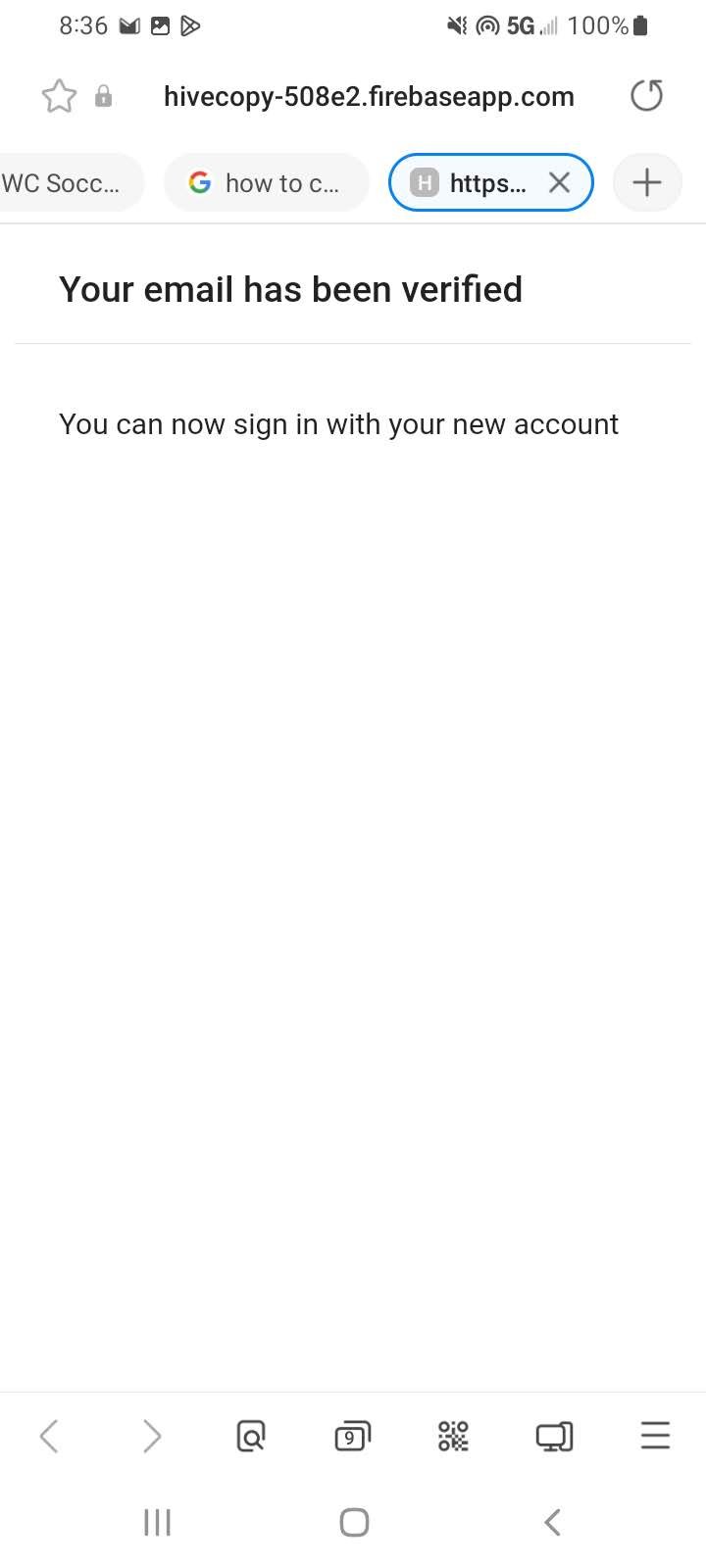 Email verified...Oh, really?
---
Evidently with Hive Social, three is not a charm. Neither is four. I gave up.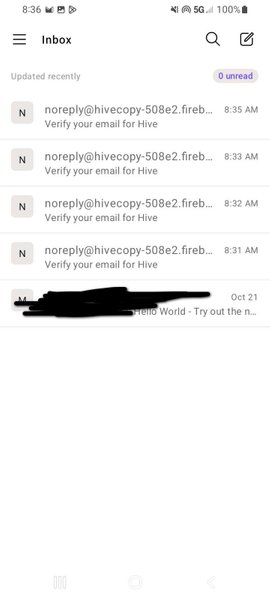 The attempt above to sign up occurred last week. I took a time out for some days. Yesterday, I gave it yet another shot, from a wholly different location. This time, I got the results shown below: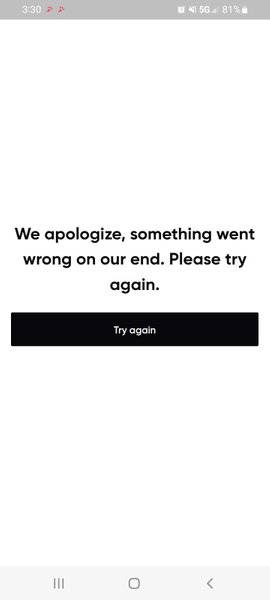 I tried twice this time, same result.
Then I did a little searching around, and, what do you know...
Hive Social shut itself down!
Apparently there were/are critical security issues at stake here. My gut feeling about not wanting to link my Google account or my phone number seemed to be accurate.
This article by TechCrunch explains the story. Bottom line...users' info was put at risk by the app.
One final attempt
As I write this, I figure I should be fair and that I'll try one final time to login before posting this review.
Here goes...
Nope. Here's what I got: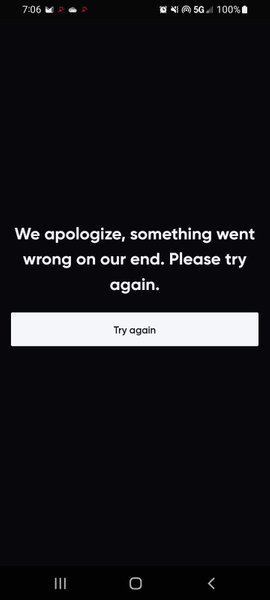 Somehow the black background seems more final.
Summary
Well, I'm done. I uninstalled the app.
Hive Social had its 15 minutes. Their window opened, they glowed, they flickered out. What's the old saying, "The candle that burns twice as bright, burns half as long." Even when Hive Social comes back online, my guess is that their 15 minutes have passed.
Slow and steady wins the race. The Hive.io Hive, the Web3 Hive is still going strong!
Review complete.
---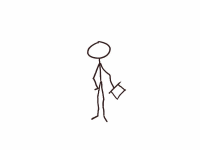 Not on Hive yet? Watch the animation I made: The Hive Story Animation and you'll learn all about it. The top benefits of the Hive blockchain: (1) no ONE person/group runs it, (2) YOU own and control your content, and (3) YOU earn the rewards that your content generates. Learn more or consider using my referral link to get your free account here and I'll support you as you begin. Alternately, you can see other options here.