Hi guys!
Following my recent posts about the lack of description about Hive on Binance
Binance finally add a Hive Description on the site and App. Not as good as CoinMarketCap, for example, but it's a description.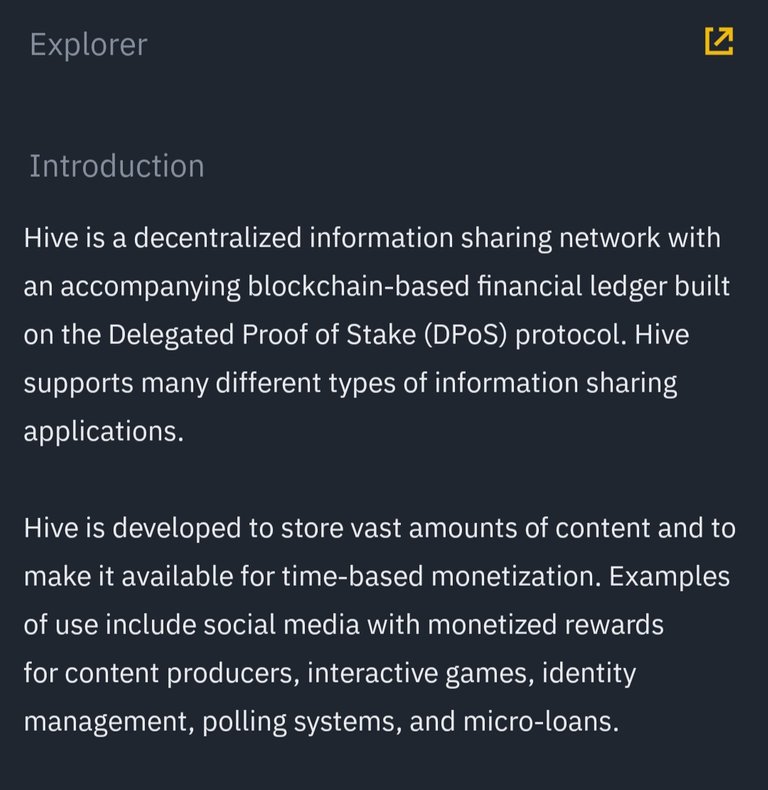 Now guys, still in fault the Explorer link.
Already made a Twitte asking to add https://hiveblocks.com/ as Explorer.
Please help on this Twitte ;)
👇