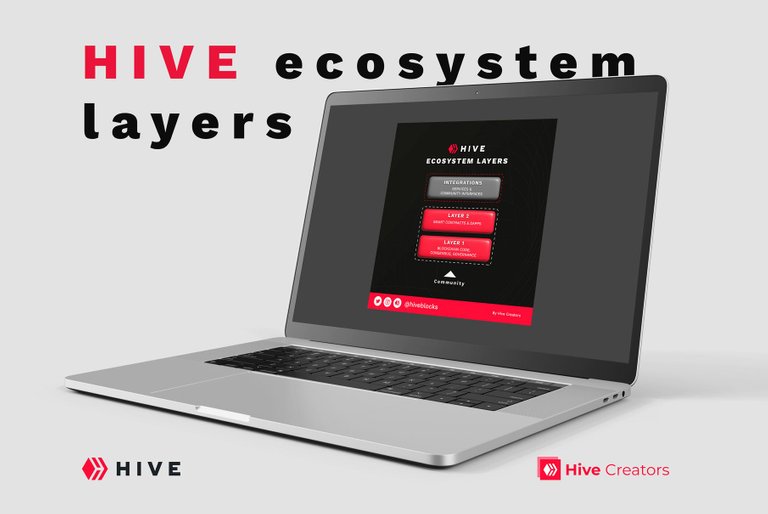 Probably you are one of the Hivers who would like to understand more about the layers of Hive. It is difficult to find this information in a summarized and accurate way, so we took the task of researching the layers of the Hive ecosystem to create an easy-to-understand infographic.
The idea came up about 20 days ago. We spent six days researching and consulting several experienced Hivers to gather information to make an infographic that shows the layers of the Hive blockchain ecosystem.
Infographic about HIVE Ecosystem Layers
Here is the infographic: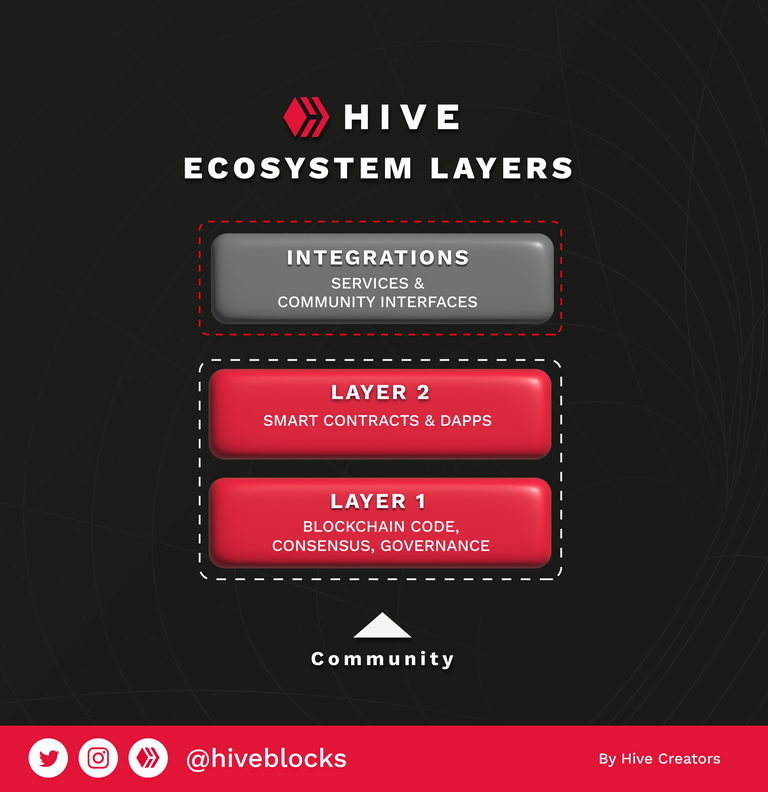 We can see in the infographic that the HIVE ecosystem has two layers, together with the integrations. This ecosystem is driven by the community, which is the foundation for Hive to work. There is no CEO or private companies governing HIVE.
Feedback
We want to know the community's impressions of this infographic. Is it understood? What can we improve?
Kindly leave your opinions in the comments below.
Contributors
Thanks to everyone who collaborated in the making of this infographic:
@samgiset, @enrique89, @eddiespino, @theycallmedan, @arcange, @guiltyparties, and many more Hivers who collaborated in creating this infographic.
Upcoming infographics
Description of HBD as a stablecoin on Hive.
Initial token distribution comparing Hive with other blockchains, suggested by @theycallmedan.
Update the infographic of Hive's Dapps ecosystem.
---
Why Hive Creators?

We want to support with marketing work the growth of the Hive blockchain and contribute to brands in the Hive ecosystem to adapt and take the first steps to generate strategies that connect with their business objectives.
Twitter