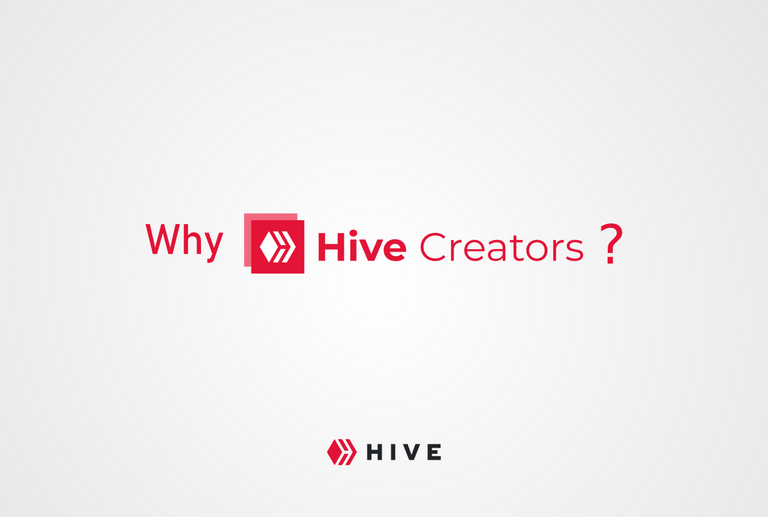 Hello Hivers!
It's time for an update on the Hive Creators project, as it has been working for months to improve the knowledge and strategies in order to achieve better results during the execution of any key activity.
During this time we have been working on improving our thoughts and objectives, with the purpose of establishing a method that can create solutions in the marketing area, because a good idea needs to be known.
We want to give more details on why Hive Creators exists.
Why Hive Creators?
We want to support with marketing work the growth of the Hive blockchain and contribute with brands in the Hive ecosystem to adapt and take the first steps to generate strategies that connect with their business objectives.
In the future, we can integrate other brands that want to connect to Hive.
Our approach:
Through our thinking and knowledge we can help part of the Hive ecosystem to grow, by incorporating and updating marketing strategies that make business objectives have a better impact and at low cost.
We want to build forward-thinking Web3 brands.
Who we can work with:
We can work with various partnerships to create integrated marketing strategies that enhance existing results.
With leading HIVE blockchain apps that require marketing effort.
With internal and decentralized teams doing marketing work for the Hive blockchain.
Proposals on DHF (HIVE)
One of the ways we plan to work is through Hive's DHF resources, in order to fulfill various requirements and developments that generate value to the Hive blockchain.
Hive Creators is:
Strategic
We will work together with the brands or work team to obtain the basic data that will help us understand what is the vision and where they want to get to in order to create strategies that allow us to meet those objectives.
Collaborative
Collaboration and integration is of utmost importance to us, because the Hive blockchain is decentralized and we want to create a mindset where we can work together with the community in order to achieve the most unified results possible.
Adaptation
Limited resources cannot be seen as a problem, so we can adapt to existing resources in order to generate strategies that are sustainable over time and deliver excellent results.


What do we offer?
We have the necessary knowledge and willingness along with strategic thinking, creativity and voluntarism to create sustainable marketing strategies that allow us to connect people with the Hive blockchain.
Web
We create websites with the necessary information to connect with the target audience.
Hosting and support
Technical development
WordPress design
Web development
Creative
Through a creative process we can help brands improve their digital presence, we consider a Web3 scenario.
Graphic design
Brand manual
Copywriting
Video
Ads
Advertising in digital media is essential to reach thousands of people in a faster way, we can help brands in this process.
Facebook Ads
Twitter Ads
Native Advertising
Remarketing
Public Relations
To increase brand recognition and connect with different communities, it is necessary to create public relations.
Digital PR
Press releases
Reputation management
Event coordination
Social Media
Social media is one of the most powerful tools to build a large audience, so it is important to generate creative campaigns that increase the brand's digital presence.
Community management
Social media monitoring
Social media strategy
Social media reporting
Automation
Automation is essential in order to produce a strategy that keeps the community connected to the brand.
Content Marketing
Good content sells, but it is necessary to have promotion and optimization, in order to have more impact. We can help brands in their content creation process, adapted to the Web3 market.
Content ideation
Promotion and optimization
These are all activities that we can do working together with brands that are part of the HIVE ecosystem and that build on the Web3 philosophy.
We do Web3 marketing carried out from the Hive community.
You can contact us via [email protected]
In the next post, we will share some of the work we have done.
Twitter