It's been a crazy week on hiveslotgames.com! Check out the statistics with top winnings details.
🏆 TOP 3 - BIGGEST WINS IN ONE BET 🏆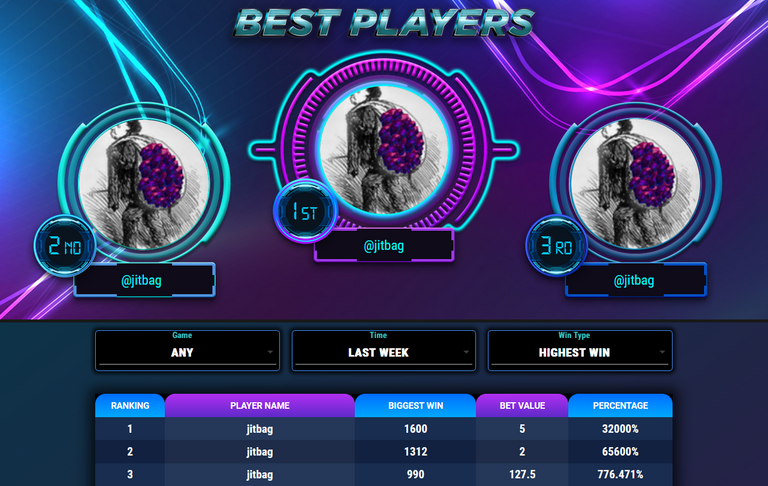 🥇 jitbag - 1600.00 HIVE
🥈 jitbag - 1312.00 HIVE
🥉 jitbag - 990.00 HIVE
🏆 TOP 3 - HIGHEST PERCENTAGE WIN IN ONE BET 🏆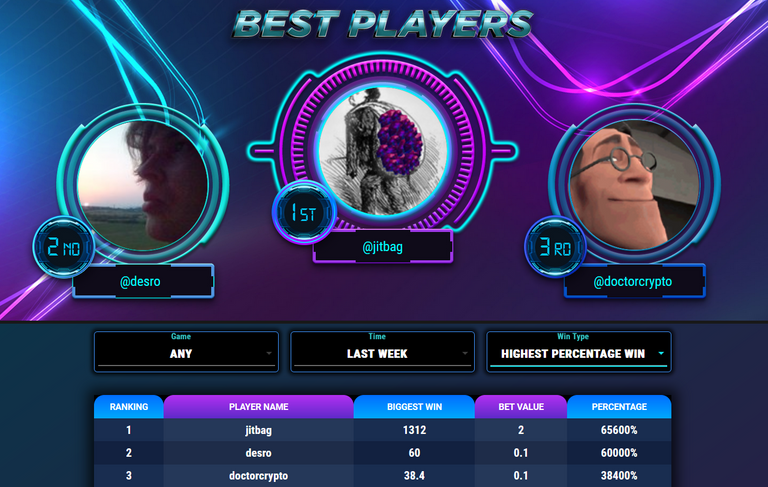 🥇 jitbag - 1312.00 HIVE (bet 2.0 x656)
🥈 desro - 60.00 HIVE (bet 0.1 x600)
🥉 doctorcrypto - 38.4 HIVE (bet 0.1 x384)
🏆 TOP 3 - HIGHEST NUMBER OF GAMES PLAYED 🏆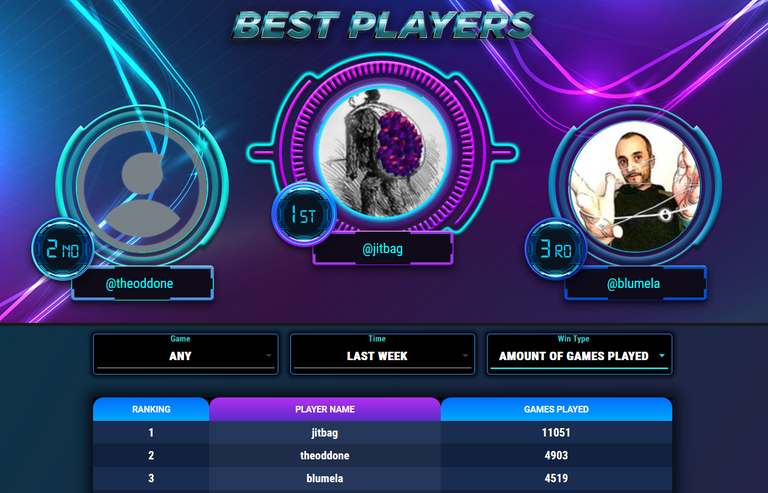 🥇 jitbag - 11 051 games played
🥈 theoddone - 4 903 games played
🥉 blumela - 4 519 games played HIVE
Congratulations to all the winners, thank you for taking part in the game and good luck in the coming week!
🎲🎲🎲
⚡ Want to build a passive income?? ⚡
Get 100 HIVE for each player in our Referral System! 💸

Join the winners club!🏆
Spin the wheel and win up to 2160.00 Hive in HiveRoulette!🎯

🎲🎲🎲

🏆 Join the winners club at HiveSlotGames.com 🏆
The biggest casino on Hive Blockchian!
All of our games are fair, fully random and easy to play! To provide our players with the maximum level of security the login is possible through HiveSigner or KeyChain. All your keys are encrypted on your cookie file and they remain 100% private. You can learn more about the safety and rules of the game in "How to Play"
tab.

📣 Please remember to always play responsibly.
Deposit only as many tokens as you can afford to lose and still have a good time. Gambling can be addictive so please remember to play for fun only. Our platform is a fun place to spend an evening, not a place where you make a living.