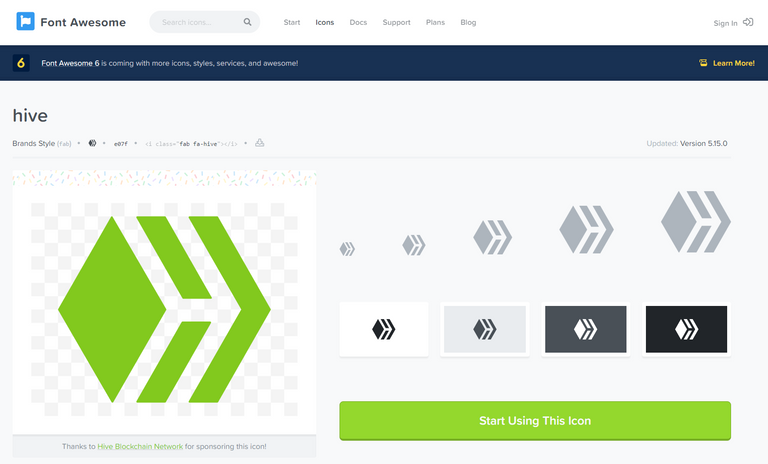 Was sifting through the availalbe icons over on the FontAwesome.com website to finish up the aesthetics in a few key spots on the upcoming Hive-Roller.com v0.8.0 update when I came accross our very own HIVE logo within the horde of free icons they offer in their suite. Was sort of taken back for a moment upon seeing this because up until now I'd been using svg files to display the logo on the site due to being unaware that it was completely unnecesary.. Damn that is cool though!
You can go check out the HIVE fontawesome icon in the link below:
https://fontawesome.com/icons/hive?style=brands
If you're a developer who designs GUI things within the HIVE ecosystem the addition of this logo assuming you're already using the fontawesome icon set is a really sweet addition to things.
Going to certainly have a whack replacing the metric ton of HIVE svg logos I have on my site with this fontawesome.com logo in the future if it's found to save on space and / or speed things up at all. While not an immediate priority in lieu of making a mad dash to get the site ready for an end of month launch it's good to know that this resource is available for myself and other developers for future use. Got to get back to coding now so thanks for stopping by and reading my post. Cheers!
---



Looking for an Affordable, Secure & Reliable Server Host for Your Witness Server or Other Web Related Projects? Check out Privex.io!