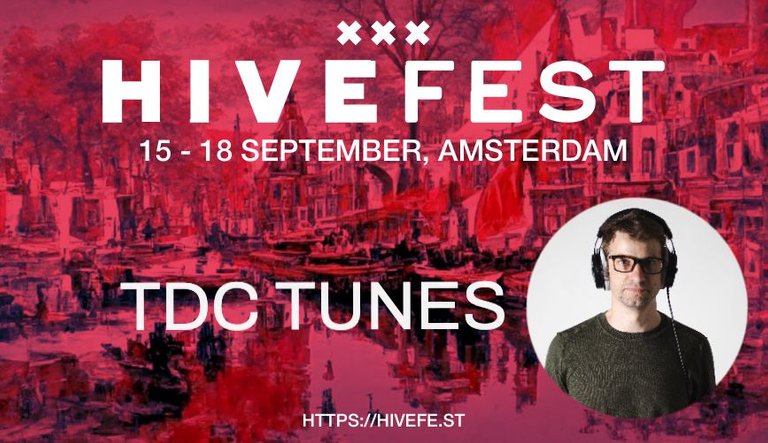 I don't know about you but I'm pretty excited about the upcoming #HiveFest!
I will be bringing my modular synth and performing a set and I would like to invite everyone attending to make a small contribution to a musical project in connection with Hive Fest.
What I need
a short audio recording of you (or someone) speaking something that relates to you or your Hive based project.
Send to [email protected] or reach out to me in the comments to this post or on Discord (the @risingstargame Discord works).
wav files or mp3 files are fine. An audio memo recorded on a phone is also completely fine. Try to avoid too much background noise but otherwise you can't go too far wrong.
Anything from one single word (e.g. your name or the name of your project) right up to an entire sentence e.g. "TDC Tunes is at Hive Fest" is good. Feel free to get creative and humorous too (As long as it's clean!)
Deadline: ASAP would be good so I can see if I have enough material, but let's set an absolute cut off date of the 12th September, 3 days before Hive Fest starts.
Conditions
You must be coming to Hive Fest (or your project must be represented at Hive Fest)
What I will do
I will attempt to work the audio into some of my electronic music - the goal being to create something completely unique that is specific to Hive Fest!
NB: If you haven't heard my music, it is on the experimental side - so expect the speech to get re-pitched, chopped up and have loads of effects added.
Note also that I may publish any created music elsewhere including but not limited to as part of my sets on Brixton Radio/Twitch.
Just want to say a huge thanks to @roelandp for opportunity to perform at Hive Fest and indeed for all the huge amount of work obviously being put into it!
And if you haven't got your tickets yet - what are you waiting for? https://hivefe.st/
See you at Hive Fest everyone - let's create something totally unique!