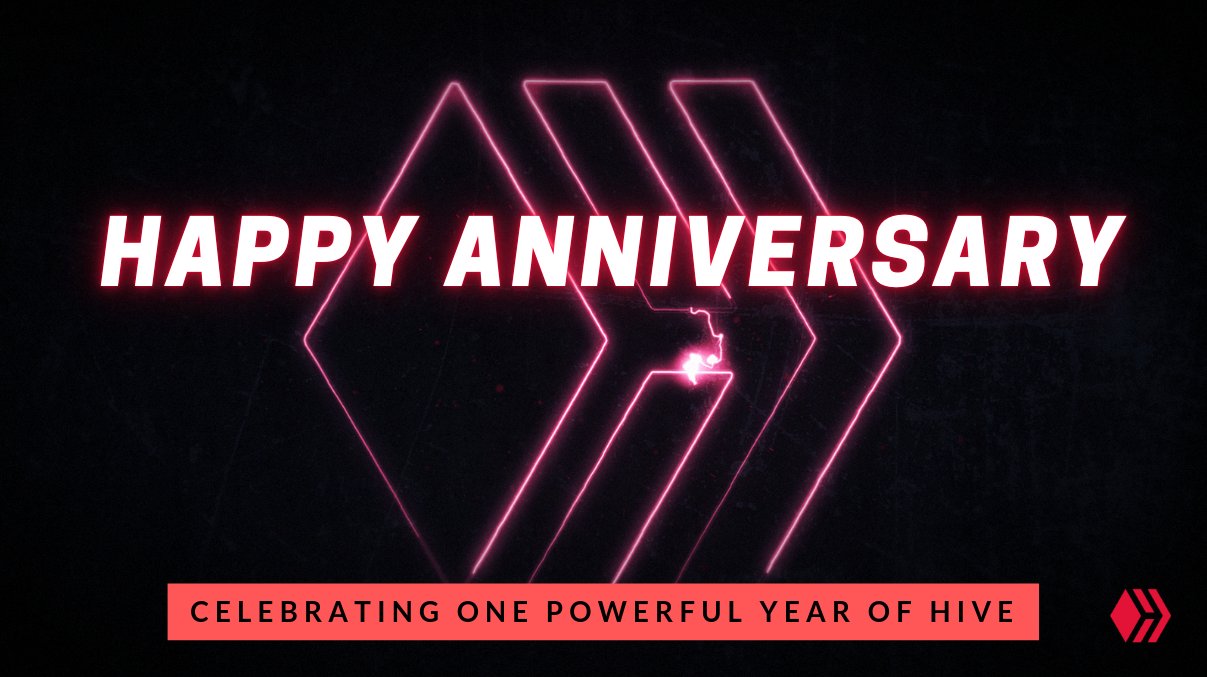 Happy birthday to the number one censorship resistant blogging platform in the world. I have learned so many things right from when I joined this platform formerly Steemit. We all moved over to Hive because we were eager to experience what it feels like to practice decentralization.
Today being March 20th makes Hive ecosystem One year old. This calls for celebration. Shout out to every Hiver who have helped in promoting @Hive in one way or the other either online or offline. Our campaigns on Twitter and other social platforms is the reason why Hive is rallying around 40 cents right now and I'm hoping to see Hive hit 50 cents and $1 soonest. Let's support Hive more.
To great Hive communities and hive dapps like like @telokanda @leofinance @palnet @projecthope @neoxian @challengedac @gems @ocd @threespeak and many more. You guys are the best. Let's together take hive to the moon.
It is a notable achievement that Hive has continued to serve as a Safe haven to content creators who have been banned and have also have their contents removed from platforms like YouTube or Twitter that are not censorship resistant.
We can achieve our goal of reaching $5 if we continue to promote this ecosystem, unite, support and love one another.
I love you all Hivers.