In my last post, I spoke about why it is OK to fail. A large part of that has to do with the fear to fail. So how do you overcome your fears? Or even better. Make it your strength.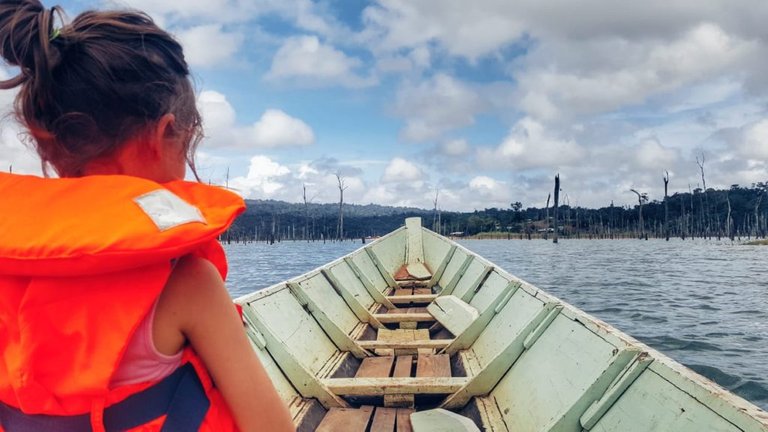 Your fear can become an adventure. And you don't have to do the journey alone. [ Photo: Stoneiland / Brokopondo Reservoir. Private Collection ]
Coach Carter
One of my favorite movies is 'Coach Carter'. It's a movie (based on a true story) about a former High School basketball star returning to his High School to become the basketball coach, but actually takes it a step further. Instead of focusing solely on the sport, he relentlessly focuses on making the team understand the fundamentals of succeeding in life. One of the highlights of this movie is an exchange between Coach Carter, and one of the key figures of the team, Timo Cruz, who struggles the most with committing to the academic standards (2.3-grade average and actively participating in the classroom). Throughout the movie, Coach Carter continuously asks Timo the same question "What is your deepest fear?". In this exchange, the answer is finally revealed.
[ Coach Carter (6/9) Movie CLIP - Our Deepest Fear (2005) HD - MovieClips YouTube ]
Our Deepest Fear
This was the first time I can across the famous 'Our Deepest Fear' quote of Marianne Williamson.
Our deepest fear is not that we are inadequate.
Our deepest fear is that we are powerful beyond measure.
It is our light, not our darkness
That most frightens us.

[ Read the full text here ].
Our deepest fear was probably my biggest confrontation. Aside from some simple fears (like flying cockroaches or being a scaredy-cat in amusement rides with drops over 100 feet), my one fear that keeps pushing the breaks when it comes to stepping outside of my comfort zone, is really my fear of becoming too powerful. It is the reason I often don't follow through on something I'm successful at, and I use every excuse in the book to justify it. To be honest, it scares me.
Succes can change everything, the amount of money you earn, the number of people that approach you, the expectations people have, and the favors they ask, even though it's meant in the most positive way possible. It is the reason some successful YouTubers/Celebrities/Entrepreneurs burn out, are more recently, get canceled. With power comes trust, responsibility, and accountability. And to be honest, what if I'm not ready, or never will be up to that. Even if our "playing small does not serve the world." and being "liberated from our own fear" leads to "our presence automatically liberating others.", it still scares me more than it excites me. The limitations of course come from our own insecurities, but we first mentally need to free ourselves from these limitations.
Using your fears as your potential strengths
When it comes to fears, I always go back to one of the earliest episodes of Pat Flynn's Smart Passive Income Podcast. In episode 3, Glen Allsopp shared a simple method of listing your passions, problems and fears to figure out what you can write about. As he put it, we often are not aware of how many people around the world have the same interest or struggle with the same thing, while also elaborating on the power of fears compared to passions and problems. While the lists in the episodes were intended to find an online marketing niche, I often used a similar concept in Personal Development sessions for participants to figure out what took their interest in life (inside joke for those reading this on Hive, I consider it my personal Seven77 list for personal growth).
Understanding your fears is a great way to move from defense to offense. You don't have to fight all the battles at once. But you can overcome your fear by simply starting to talk about it. Much like I'm doing here. Once you understand that of the close to 8 billion people in the world ten, hundreds of thousands or even millions of people deal with the same issues, life becomes much easier to talk about. Just sharing your journey can inspire others to start as well. You are not alone. Your story is relevant. Just like Ken Carter's story was. Also, you don't always have to share your story publicly. You can let someone else do that. But for that to happen, you need to at least take the first step.

Now I'm excited, so we'll be talking about movies tomorrow.

#lobi
@jeanlucsr
---
This post is part of the Hive Blog Post Month. Read more about the National Blog Post Month here and more about Hive here.
---
Follow Me On Social
Facebook: facebook.com/jeanlucsr
Twitter: twitter.com/jeanlucsr
LinkedIn: linkedin.com/in/jeanlucsr/
Instagram: instagram.com/jeanlucsr
YouTube: youtube.com/jeanlucsr
TikTok: tiktok.com/@jeanlucsr
Hive: hive.blog/@jeanlucsr