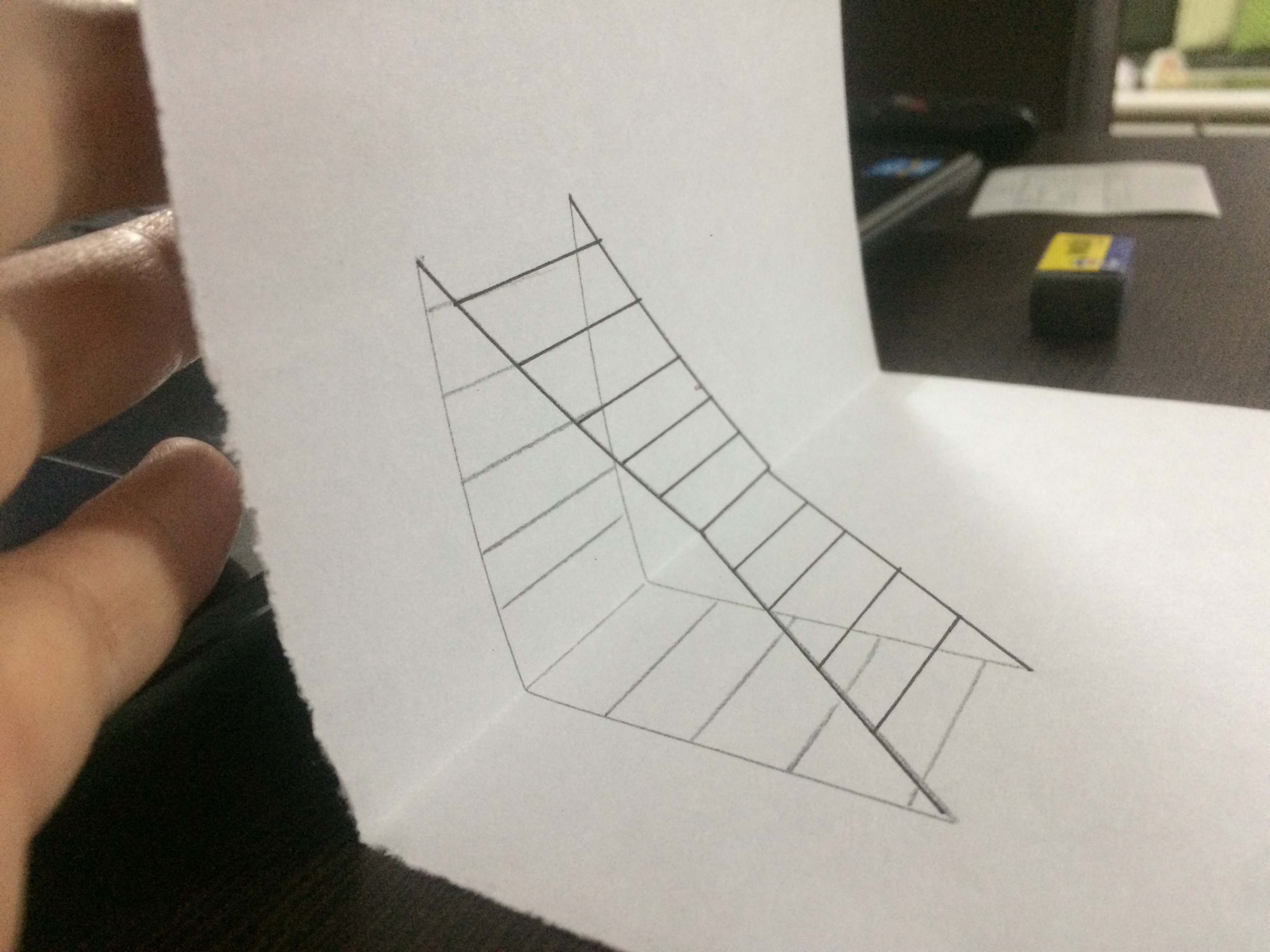 Hello, friends.
I am satisfied with what I have done today.
It makes interesting things with a few simple devices and a few lines.
In every direction I look, there is a certain volume.
The triangle, the box, the ladder, and …
Isn't it interesting?
I hope you like me, too.