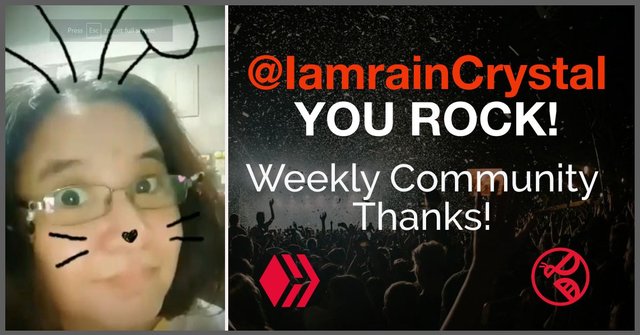 D.BUZZ is more than just a Dapp, it's a community. It is a community of people with a passion for Crypto, a passion for censorship-resistant content, and a passion for spreading their message.
We see you, and we love you all.
As a way to give back and express our thanks, we will highlight someone from our community in a post across social media each week. They will be listed as a 50% beneficiary in the post as a way to say thanks!
---
Today, for our first shout out we would like to highlight @IamrainCrystal !
---
She is a mom, she is a daughter, and she is a freelancer shopper, also a very engaging person! I spent some time looking through her various posts, and I can tell you, she is very passionate about the HIVE blockchain.
@IamrainCrystal is posting daily about different content, engaging with people in over six different communities, leasing out HIVE, and providing excellent feedback. @IamrainCrystal is someone who you could say is an ideal HIVE user and a person who needs their time in the limelight.
If you don't know who @IamrainCrystal is, fix this ASAP. Stop by her page today and check out her work. Perhaps give a follow as well as an upvote, or send them a tip for kicking butt!
Thank you @IamrainCrystal for being you, and for helping to make HIVE a great place. :)
Much love,
Your Friends over at D.BUZZ
---