Hey everyone! I'm still not done with the Valorant craze (I have like 3 more Valorant artworks) but I've been meaning to post this one! This is one of the first big pieces I've done! I mean, I did pretty big pieces before but nothing this detailed. (And it has two people in it!)
In League of Legends, I only play 2 roles - ADC and Support. So really, I never leave bot lane >u< Aaaanddd, it just so happened that Xayah and Rakan are the ADC and support I enjoy playing! I really love their relationship, their banters in-game, and their personalities. I reaaaally loved the video they made to promote the Star Guardian skinline! It's so cute and pretty and edgy and everything nice. :>> Thusss, the birth of this piece hihi. Or at least the idea...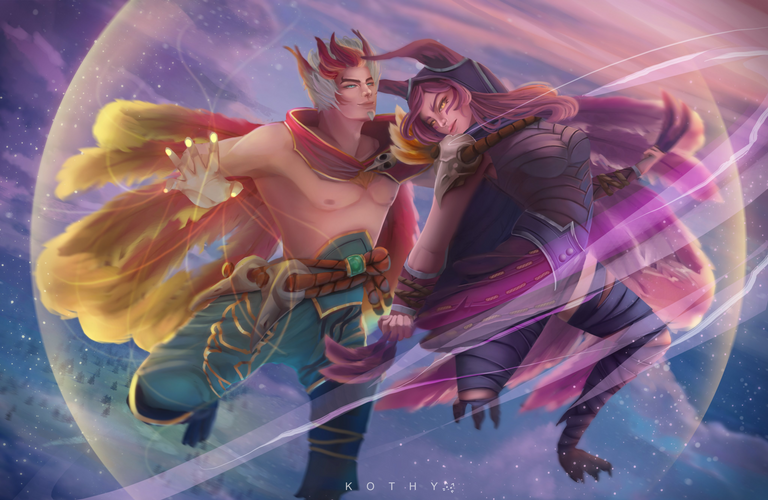 ---
Solo Shots ♥
---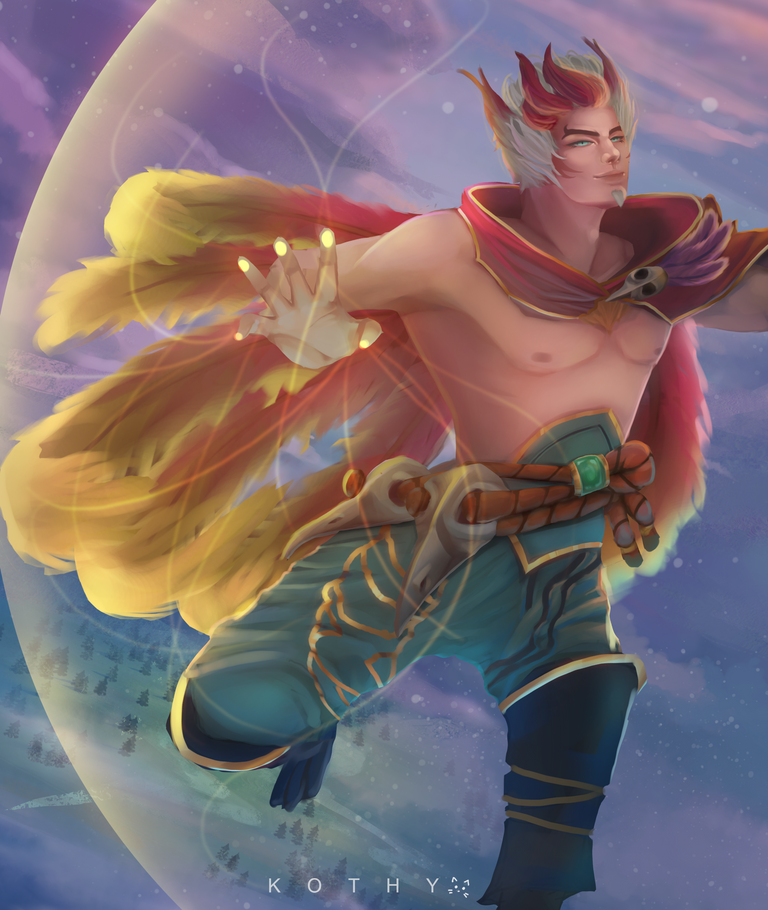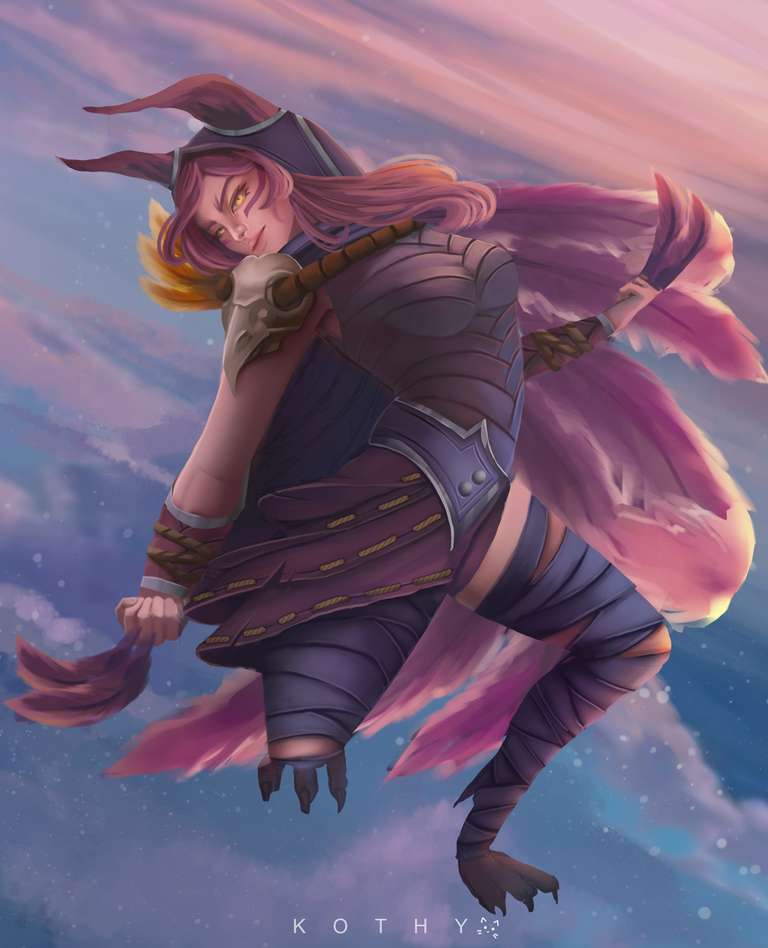 ---
WIP Shots ♥
---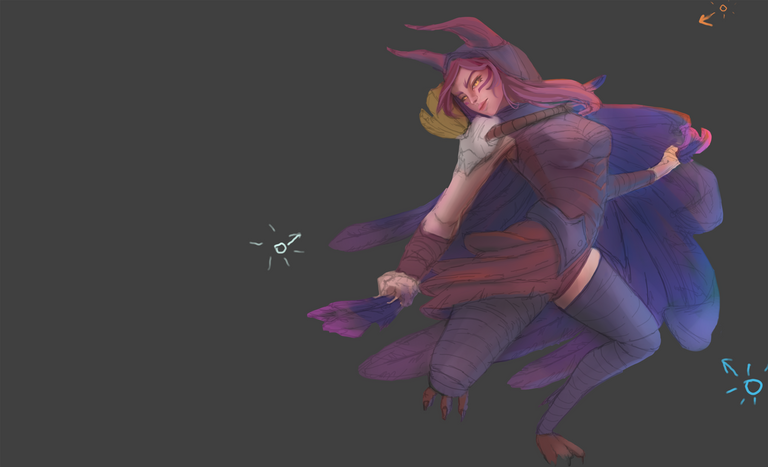 I got ambitious and wanted to try different light source-ish hihi
---
That's about it!
---
If you wish to have an amazing companion through your drawing journey, feel free to join our discord! It's full of amazing artists, both new and old, who are willing to share their experiences. I learned a lot from them, I hope you will too n_n
---
I also have artstation and twitter! You can check em out here:
https://www.artstation.com/kothy
https://twitter.com/kothyyyy
---
Thank You!
---
I hope you guys enjoyed this one as well!
Feel free to comment any tips or suggestions. It will be greatly appreciated! If you liked the content, please leave an upvote. For more, please follow @kothy.
---
All images were made by @kothy
All rights reserved