I've been getting pretty deep into $PIZZA lately. If you take a look at my blog you can see I have written a good few posts about the awesome work they are doing over there and reblogged a lot of the updates and informative posts about the token. There's a reason for that which I'll try to explain below but first!
I now hold over 10000 $PIZZA! PROUD PIZZA BARON!!!

This amount is aside from what I have in the VFTlabs farms earning me a bit of VFT every day!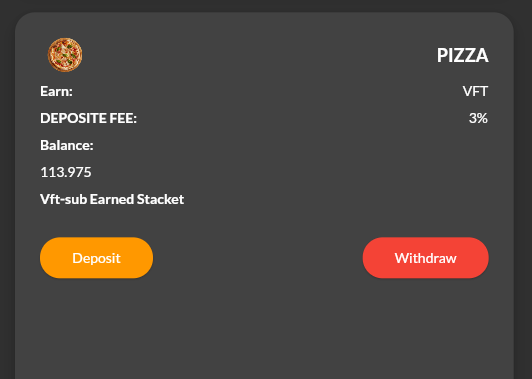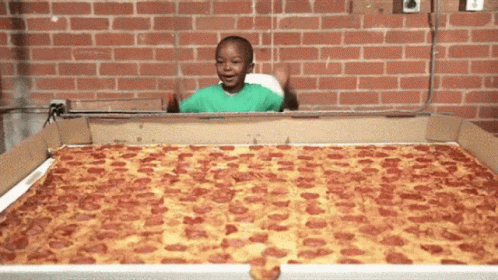 I do love me a bit of $PIZZA! But aside from loving to eat real world pizza, the community being built around the $PIZZA token is amazing and growing all the time. The token has increased in price over 300% since I first bought some.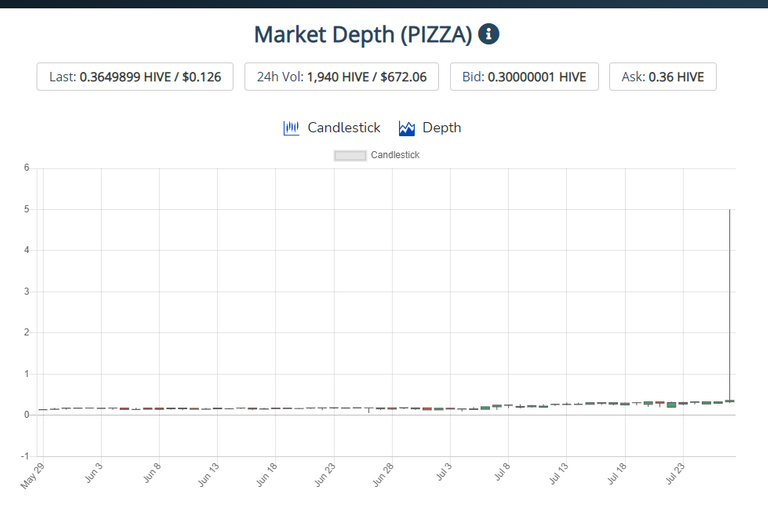 And here I am still buying it... It's because I believe that the work @hivetrending and @thebeardflex are doing is helping to push HIVE towards its next phase of growth. Staking has now been unlocked for $PIZZA as well and to me that only points in one direction! 📈 ⬆️

From what I've seen in my short time here most tokens on Hive fall into one of a few categories.
1- tribe tokens that are needed to earn curation rewards on that tribe (POB, VIBES, BHT, LEO)
2- income generation tokens that generate returns for the holder (DHEDGE, UTOPIS, INDEX, SPI, LBI, BRO)
3- engagement tokens used to tip others in the comments (BEER, LUV, ENGAGE)
Now I'm not saying there aren't other tokens that vary in some ways from these, but even things like ARCHON or LIST can generally be placed in one or two of these buckets... PIZZA can too but I think it has some fundamental differences from most other tokens I've come across that I will try to explain here.
PIZZA could easily transition to a tribe- the token is in over 3000 wallets already and it would be a pretty straightforward move for them to do what so many others have and create yet another frontend for HIVE that earns curation rewards for PIZZA. But they haven't, and there is nothing to suggest they will. I think that's because they have a bigger vision: HIVE doesn't need more tribes, more frontends, and more subdivided communities. HIVE needs more collaboration, more interconnectivity between the tribes, to bring in new users, and a friendlier user experience for those new users.
That's why $PIZZA started as an engagement token. Pizza brings people together, and the team wants that to happen here on HIVE. $PIZZA can do it. It already has superpowers for an engagement token. I don't think we can say it's just an engagement token anymore.
You can earn returns from it by holding it through their weekly holder rewards. I got 596 $PIZZA on Sunday from those holder rewards. And another 15 for a competition:

You can delegate HP to @hive.pizza and earn a daily $PIZZA return.

You can stake it in VFTlabs farms to earn VFT every day
You can buy video games with it- soon you'll be able to buy music, game server hosting, and other services with it.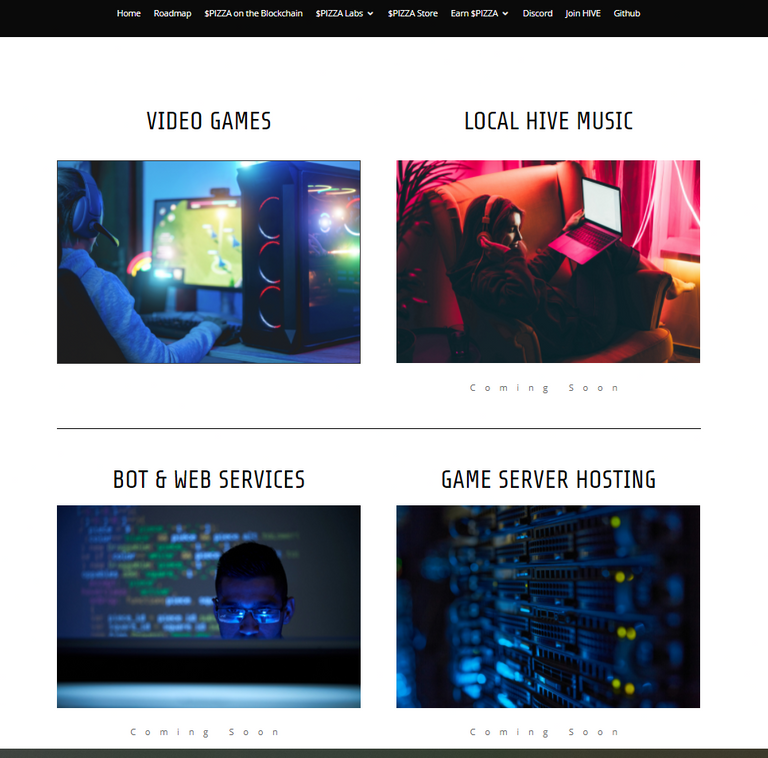 Beyond these things that you can ALREADY DO with $PIZZA tokens. The team has made a ton of useful tools that make HIVE a friendlier place to navigate and figure out. From the StakeMyTokens tool, to Hive Is Beautiful, to the Pizza Menu browser extension, these guys are determined to make HIVE user friendly. Why do they care so much?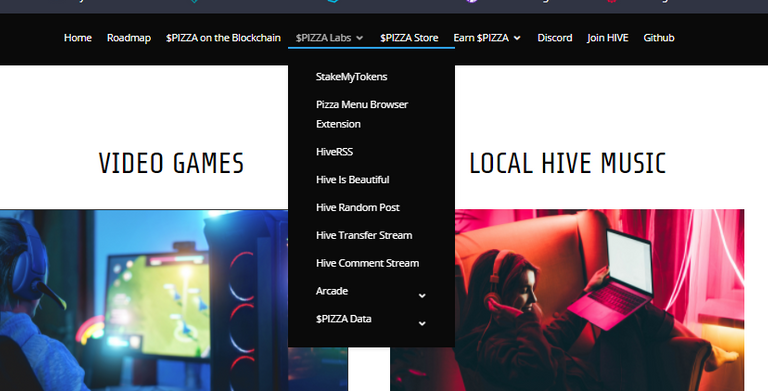 It's because they know this chain needs to go in that direction. Crypto adoption is moving ahead rapidly. In order for HIVE to be positioned well it is imperative that new users, perhaps users who have never used crypto before, are able to use this chain without too many issues. It's important that things like staking your tokens doesn't take half an hour(StakeMyTokens tool YAY!) For that reason they are building bridges to external groups and beginning to build a gamified onboarding process. Here's a snip from the https://hive.pizza/ roadmap: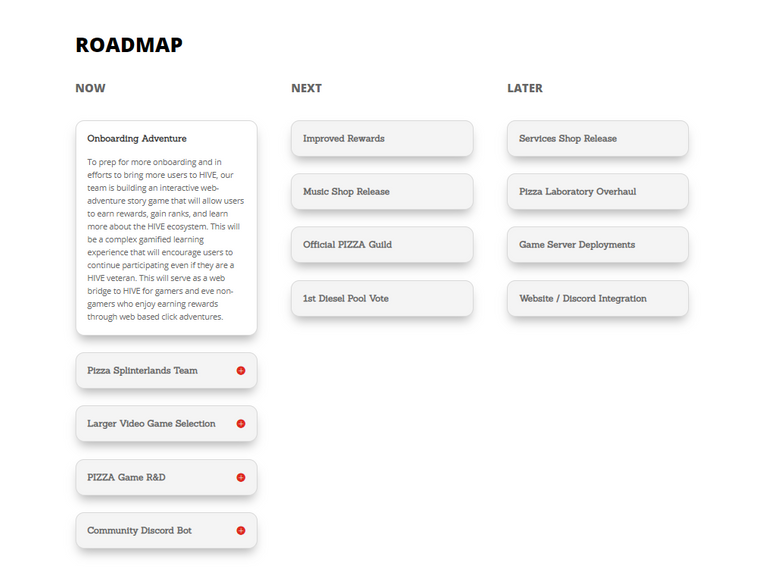 There's a lot to unpack there and it really shows the ambition these guys are bringing and their focus on the community they are building. The above is just what they are currently working on and planning for the near future... and to be honest it doesn't even really cover everything. @hivetrending is working on educating people with his learn code blogs. @thebeardflex is working hard to engage gamers from outside of HIVE and bring them on board. There are streamers and gamers and content creators and makers and musicians like @dadspardan @fireguardian @ciderjunkie @monsterjamgold and @stickupboys all engaging and collaborating here. The community supports each other and helps each other out constantly.
Remember $PIZZA hasn't been around all that long but lets just take a look at what they've managed to build so far. A bunch of these are useful tools to make HIVE easier to use, easier to understand, expose users to new content, or build bridges to external communities. It's great to see a team looking at the big picture, trying to get more users into HIVE, making it as straightforward as possible, and being amazingly friendly and helpful while they are at it. Big shoutout to @thebeardflex and @hivetrending for everything you do!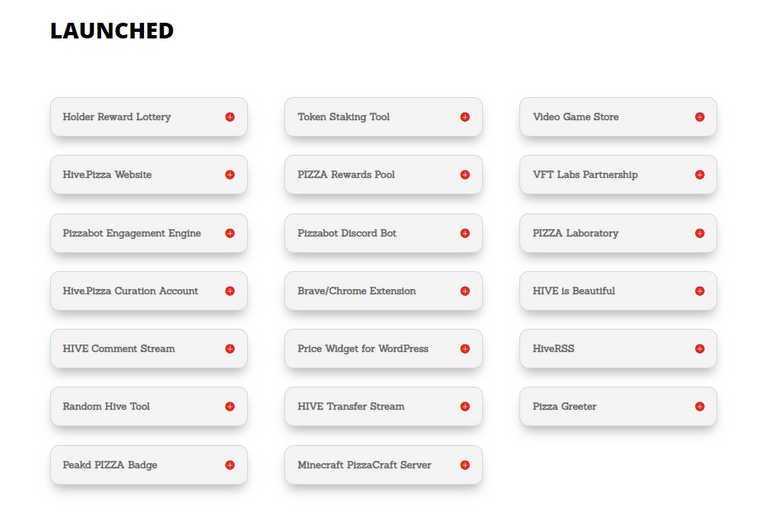 For me it's the mindset that makes the difference. $PIZZA isn't just a token for engagement, it's not just an income generation token, and it's not just a tribe token. It's trying to be all of those things and more.
It doesn't need a frontend because the community is engaged in curating across multiple different tribes and has a rapidly expanding curation trail.
It's not just an income generation token because there is so much you can do with it beyond just holding it, and it's not just an engagement token for the same reason.
If you consider the resources being developed here the overarching vision begins to take shape.
It's not just about $PIZZA. It's about HIVE!

If you haven't checked $PIZZA out yet, I highly recommend taking a look at the https://hive.pizza/ website, taking a peek at @thebeardflex's blog, maybe grabbing yourself a slice or two from Hive-Engine, and coming to join us in the discord over at https://discord.gg/G2XGUv3HtN