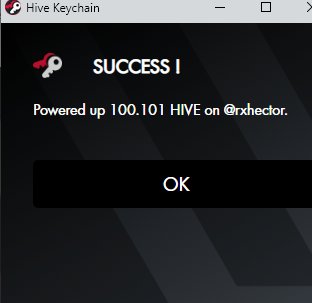 Well, it's the last power up for 2020 - here's to 2021 being a much better year for everyone !!!
What does hive power up mean to me ?
Well, i'm really in a crappy spot this year (kind of homeless) so I wasn't really able to concentrate on crypto or coding.
But I still think our little web 3.0 revolution has the power to change so many lives (especially mine).
It's a reminder to myself that I just need to keep having patience and hammering away at making it from one day to the next - this rough patch will pass.
That's it for me for now - it's been a long day and my eyelids are drooping as it is.
Everybody have a great Power Up Day ;)