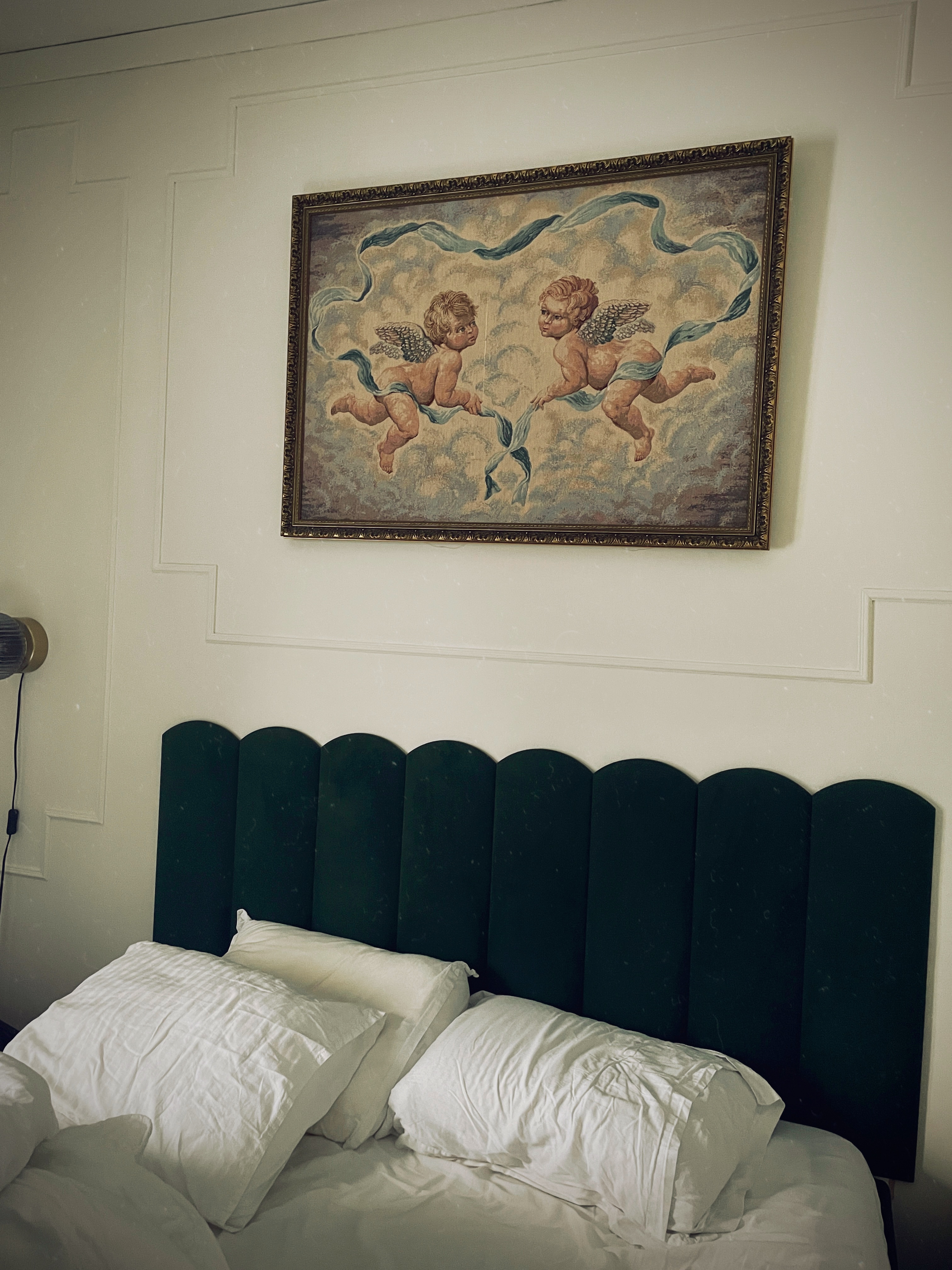 NAKED BABY ANGELS!!
That's what I yelled out when I saw this beautiful tapestry at the charity shop, and it was also the same exact response my sister had when I showed her a picture of it.
Most of our walls are quite bare still and I do think one should take great care and time to fill out the spaces, and not even try to finish decorating because a home is never finishes, it's alive and changing as long as people live in it.
I've been wanting some artwork to hang on top of the bed and I believe I found the perfect fit, at least for now. This big tapestry with ornate gold frame depicting two naked baby angels in muted pastel colours is so hideous it's absolutely perfect. What is a mansion without some naked baby angels!?
I guess I believe in a bit of magic when it comes to finding things you want and/or need. For this fleamarket shopping trip I had a very clear vision of what I needed to find and oh boy was I not disappointed.
I've been in need of more antique candle holders because we don't have many and I broke one candelabra a while back so now it's just a singular candle holder. We hit our favourite secondhand shop and there was a very nice selection of candle holders for me to choose from. I know it's not the hardest thing to find by any means but there have been many times when I haven't seen any pretty metal ones, just some more modern glass candle holders.
Before I saw the candle holders I grabbed a hold of a really nice looking silver tray I've also been wanting and together with the two little candle sticks and the candelabra, we got a really good deal.
The candelabra looked very similar to the one I broke and when I got home to compare them, I found out it was exactly the same kind. Obviously it's some mass production because the previous one was bough years ago in a different city, and the metal is quite soft and you can see the seams from the molds, but it's still way nicer than any modern shiny thing out there. I'll just try to be more careful with this one.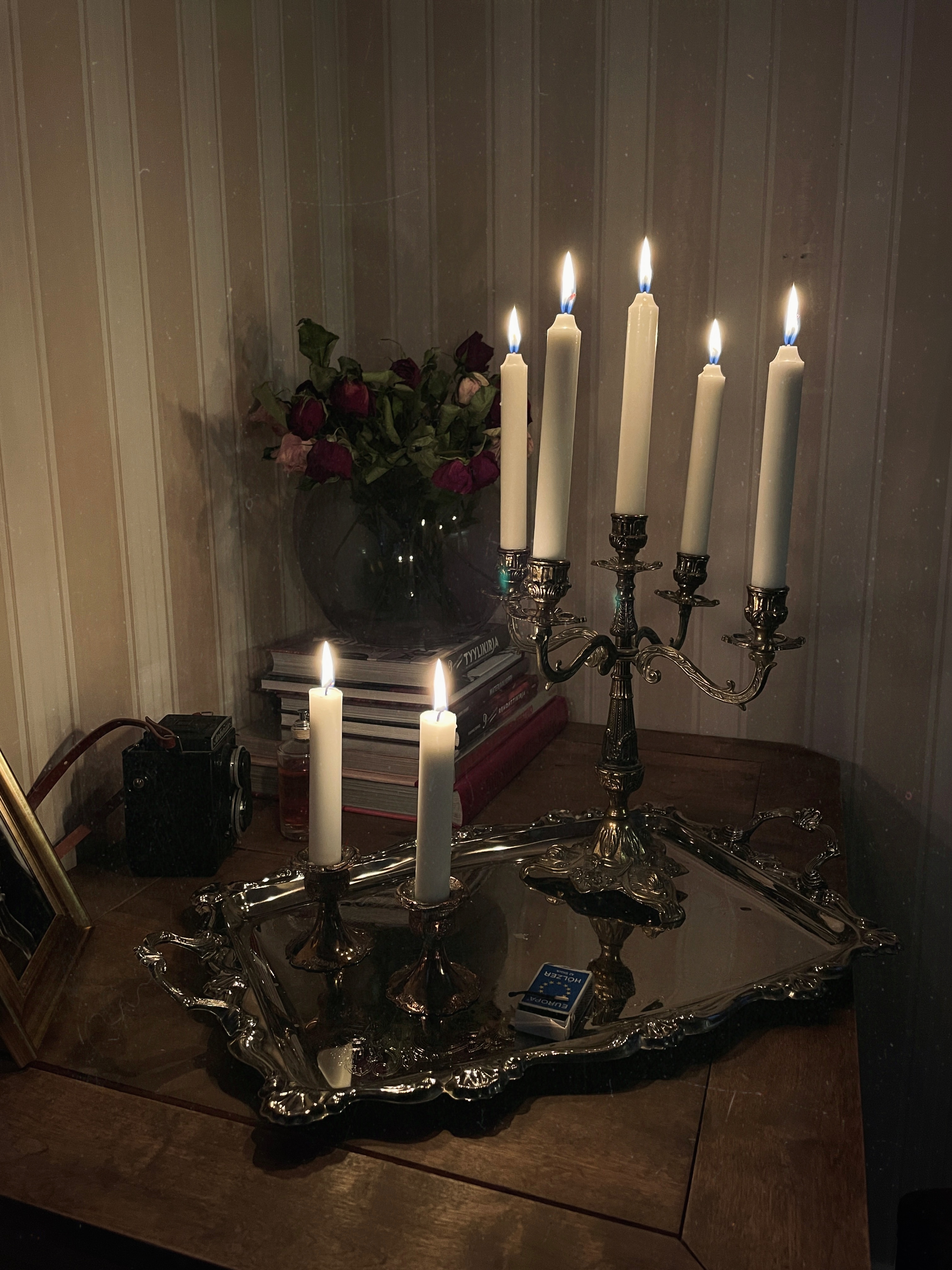 If you shop home decor second hand, what is your latest find?