IT WAS AN EXCITING DAY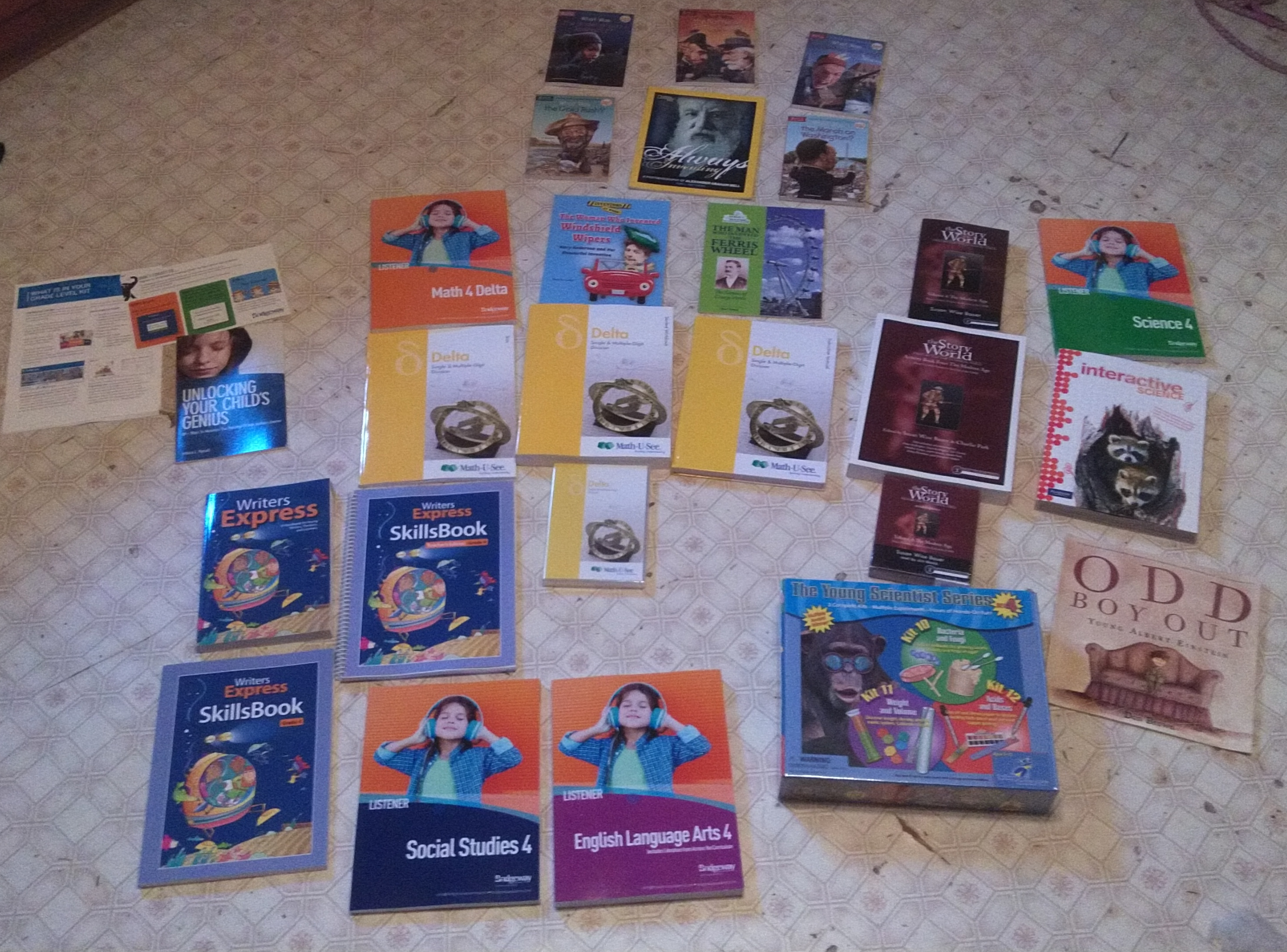 Yesterday my son's homeschool curriculum arrived and we were able to dive in. It showed up in a couple of very plain looking boxes, but we knew the amazingness that awaited us on the inside.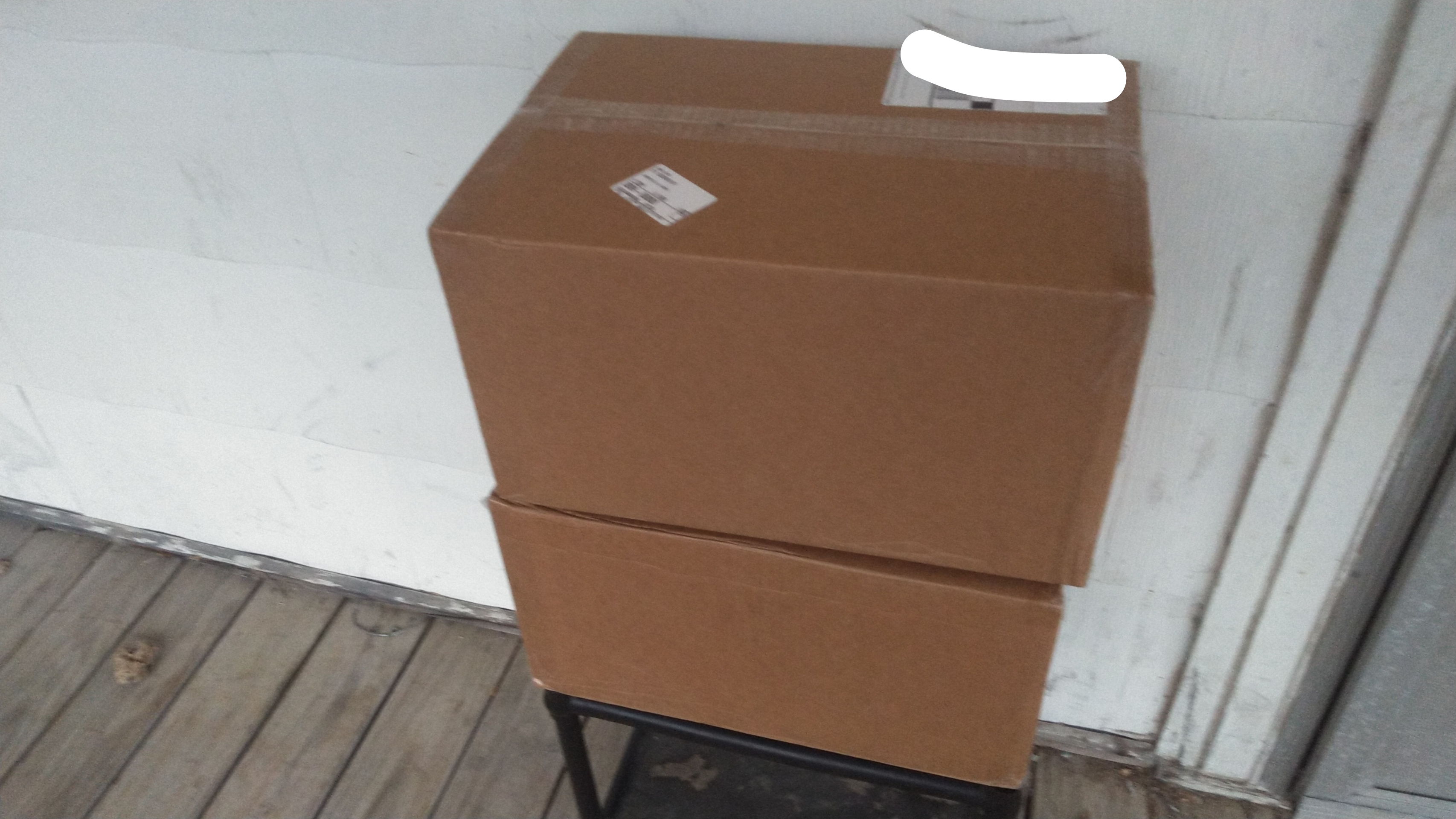 A TRIP TO SIS'S HOUSE
Evan wanted to share the magic moment with his sister who is 21 and lives a couple blocks away from us. So we packed the boxes into the truck and headed to her house.
There, Evan ever so carefully cut the tape holding the boxes closed, with a butter knife.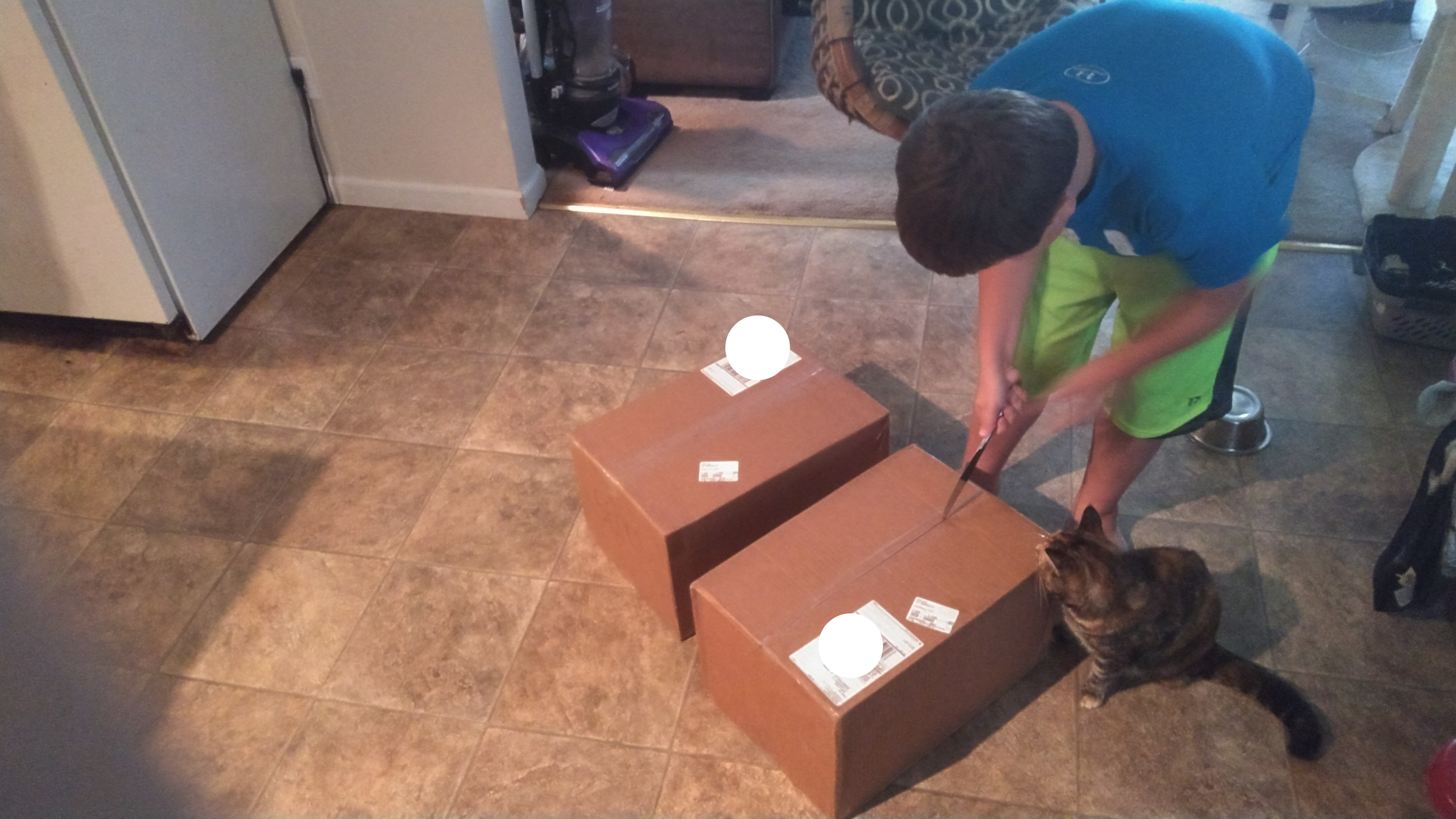 *See Luna, my daughter's kitty cat. She was interested as well. 😁
Once through the tape and the box flaps flipped back Evan began flying through the contents. It was tough to keep up with him as I attempted to take pictures. He was so excited!!
A LISTENERS EDUCATION
Evan does best learning when he hears the lesson and when it is presented in a visual manner as well. So to capitalize on that I got him the kit that is set up that way.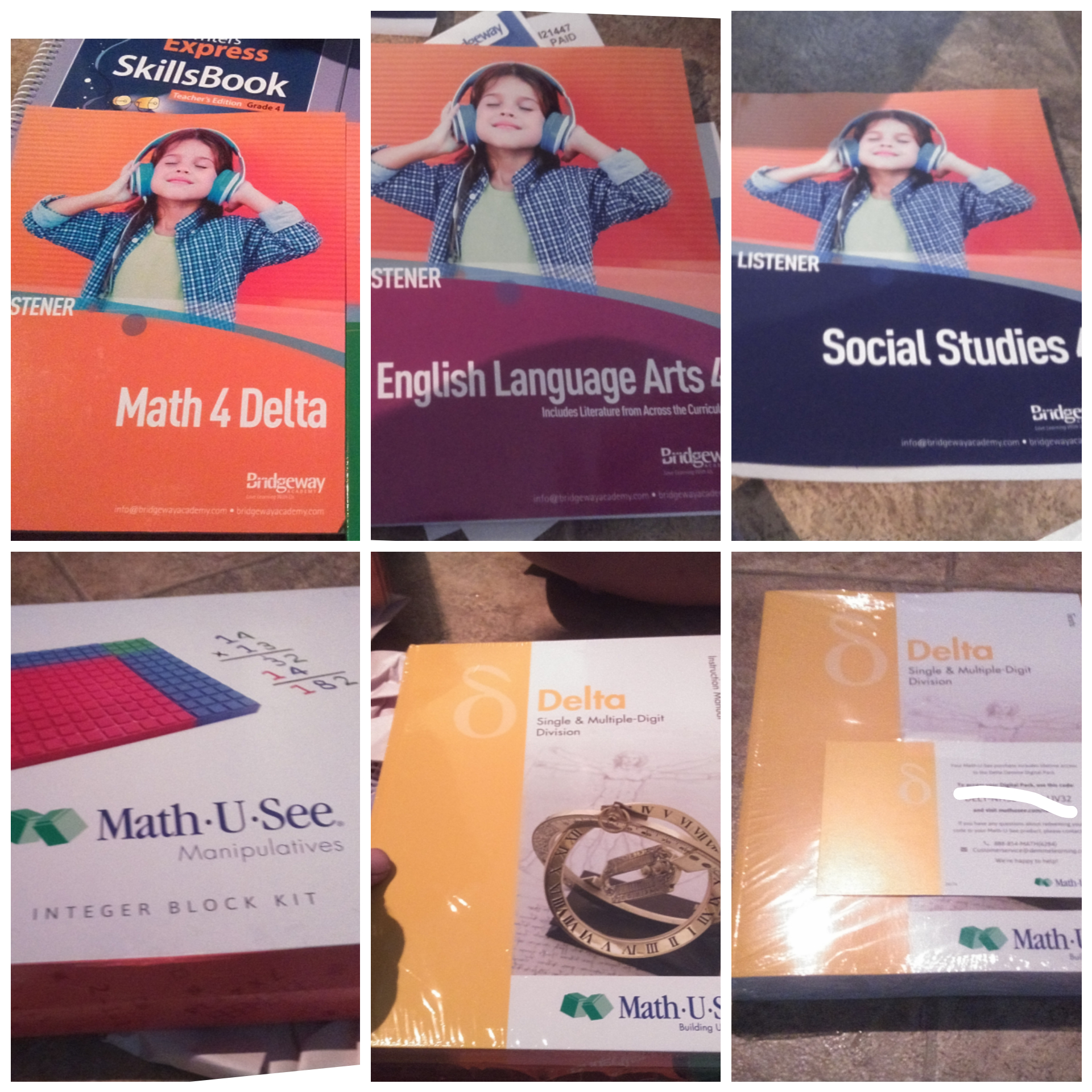 Last year his favorite subject was science and this year he seems to be on that same path. I got him an interactive lesson book so it is more hands on and along with his main science studies I also got him a science experiment kit so we can have some extra fun!!!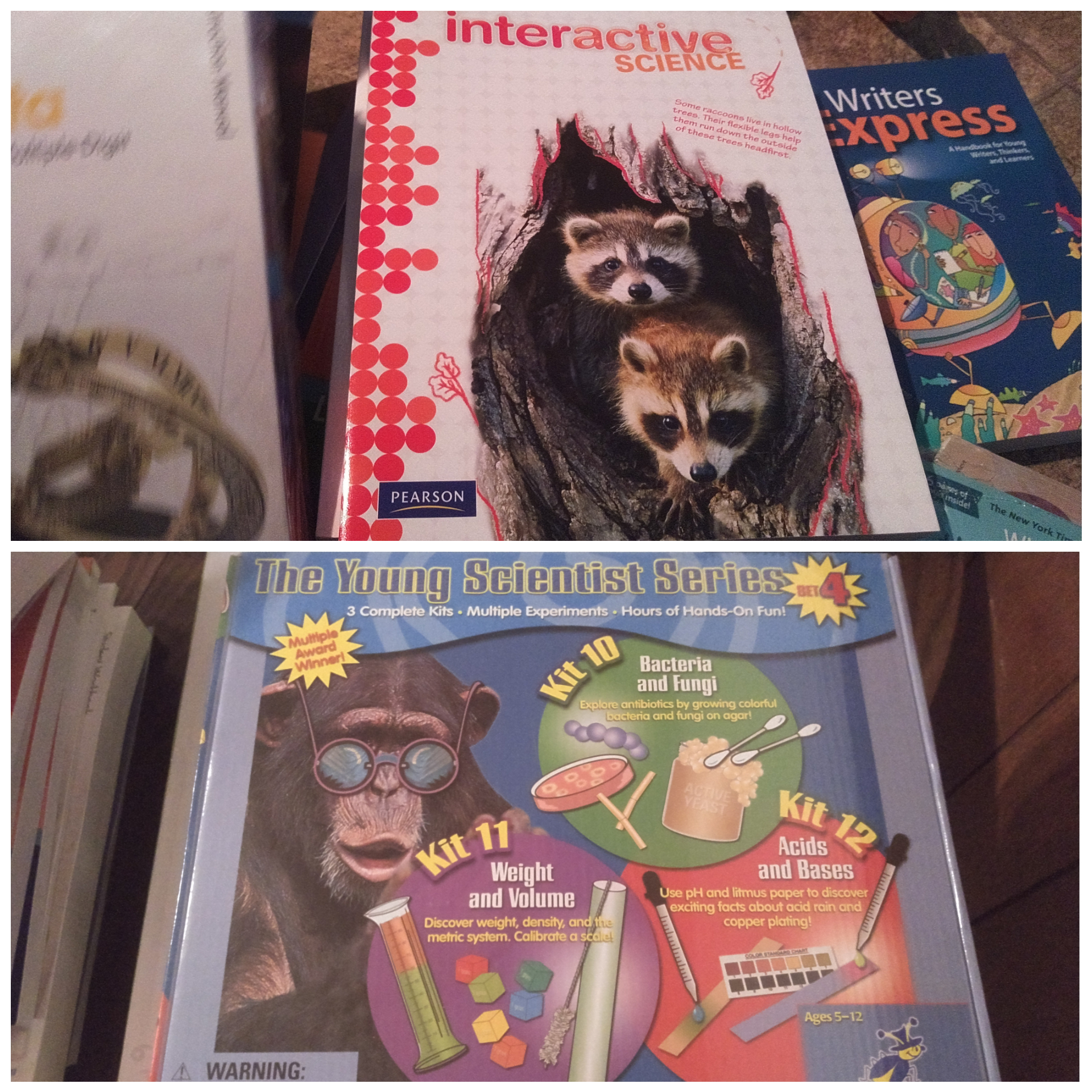 WRITING/READING, NOT SO MUCH
Evan is very right brained and has yet to hit an interest in reading traditional books. However, that being said, of what reading he did last year his one book he did enjoy reading was his "Story of the World" history book. So in an attempt to keep this bit of reading going we ordered the next book in the series.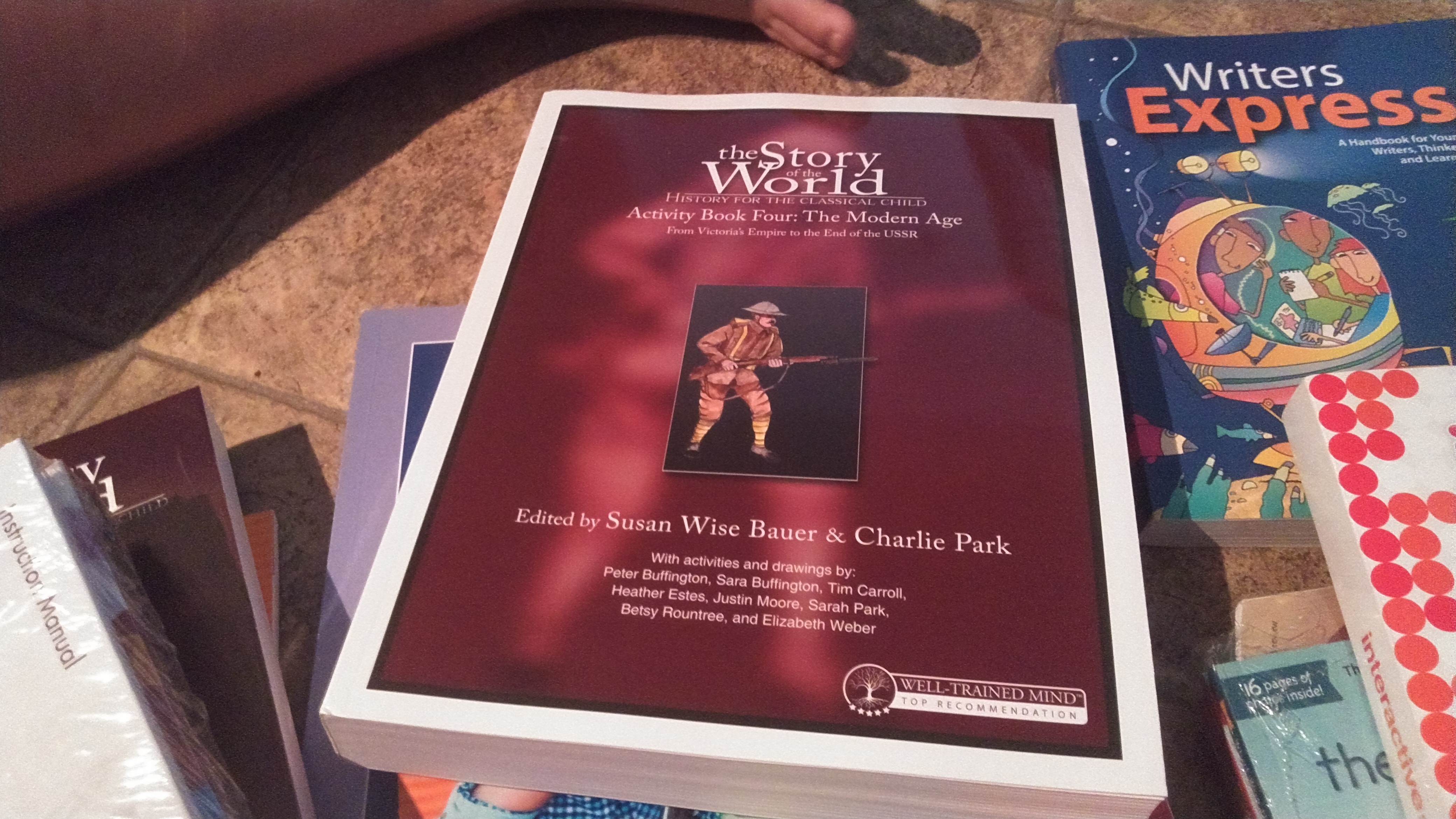 To help peak his reading curiosity I ordered him a selection of books that I believe offer a good variety for him to choose from.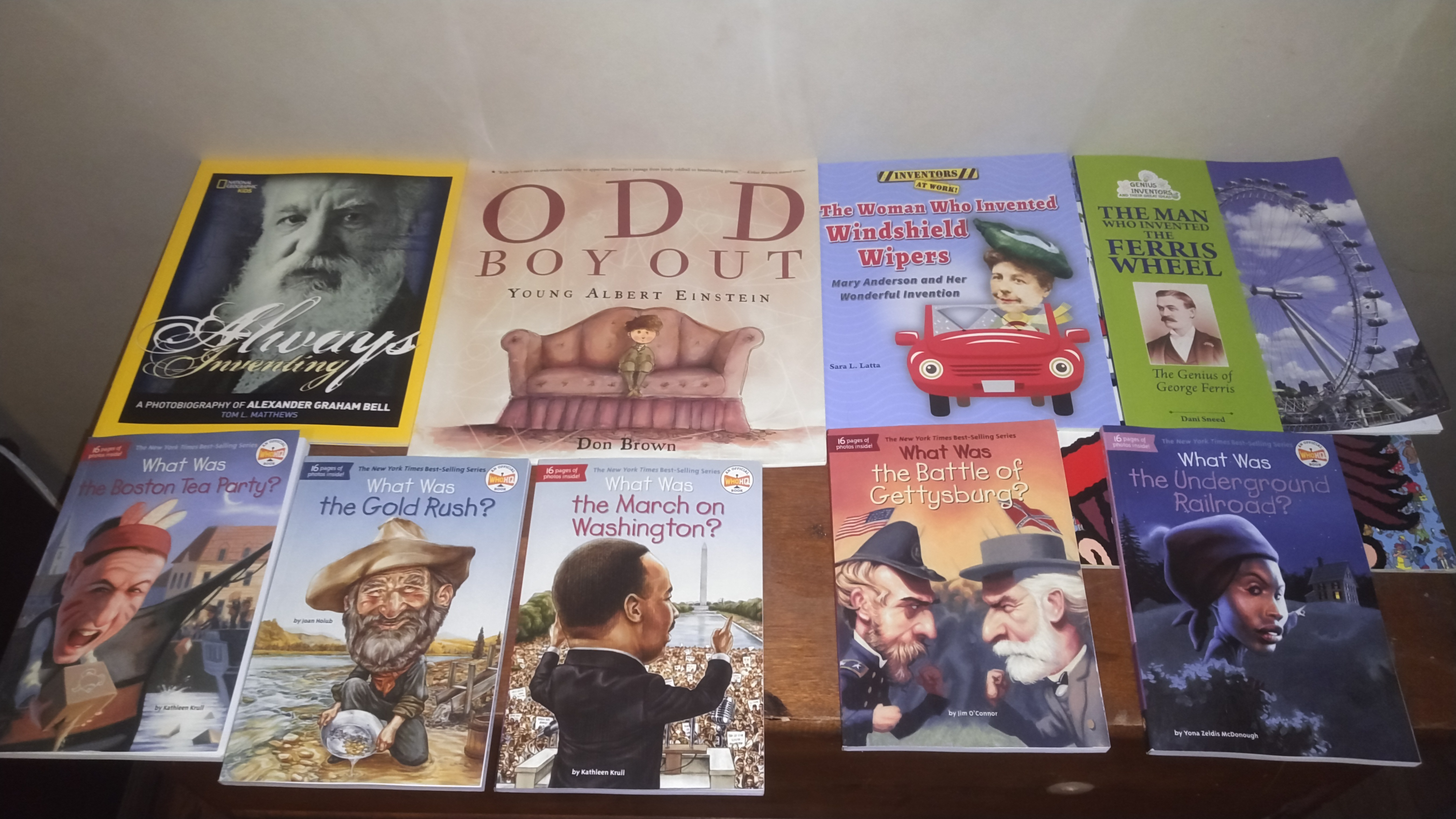 AND ABOUT WRITING...
The only thing Evan enjoyed about writing last year was learning cursive. I believe he enjoyed it so much because it is art-like and he took a lot of pride in his cursive assignments each day.
Anyway, due to his lack of interest in last year's writing curriculum, I ordered a different set this year. This set is aimed at kids that aren't the best writers or that lack interest in the subject. I'm hopeful for him showing more interest this year.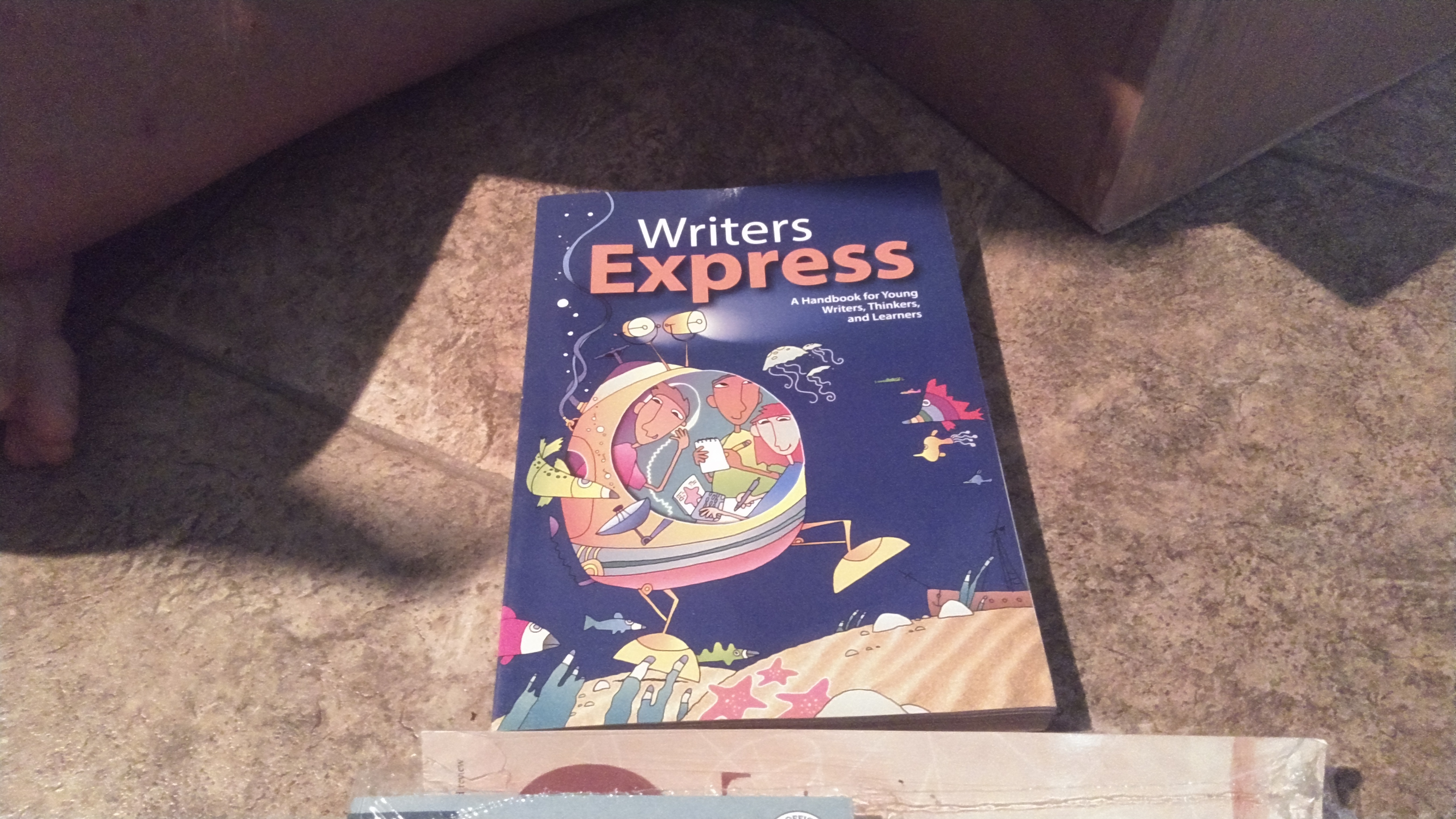 It even came with idea starters for writing. They are written on little cards and they go inside the box... Can't think of what to write about, simply draw a card.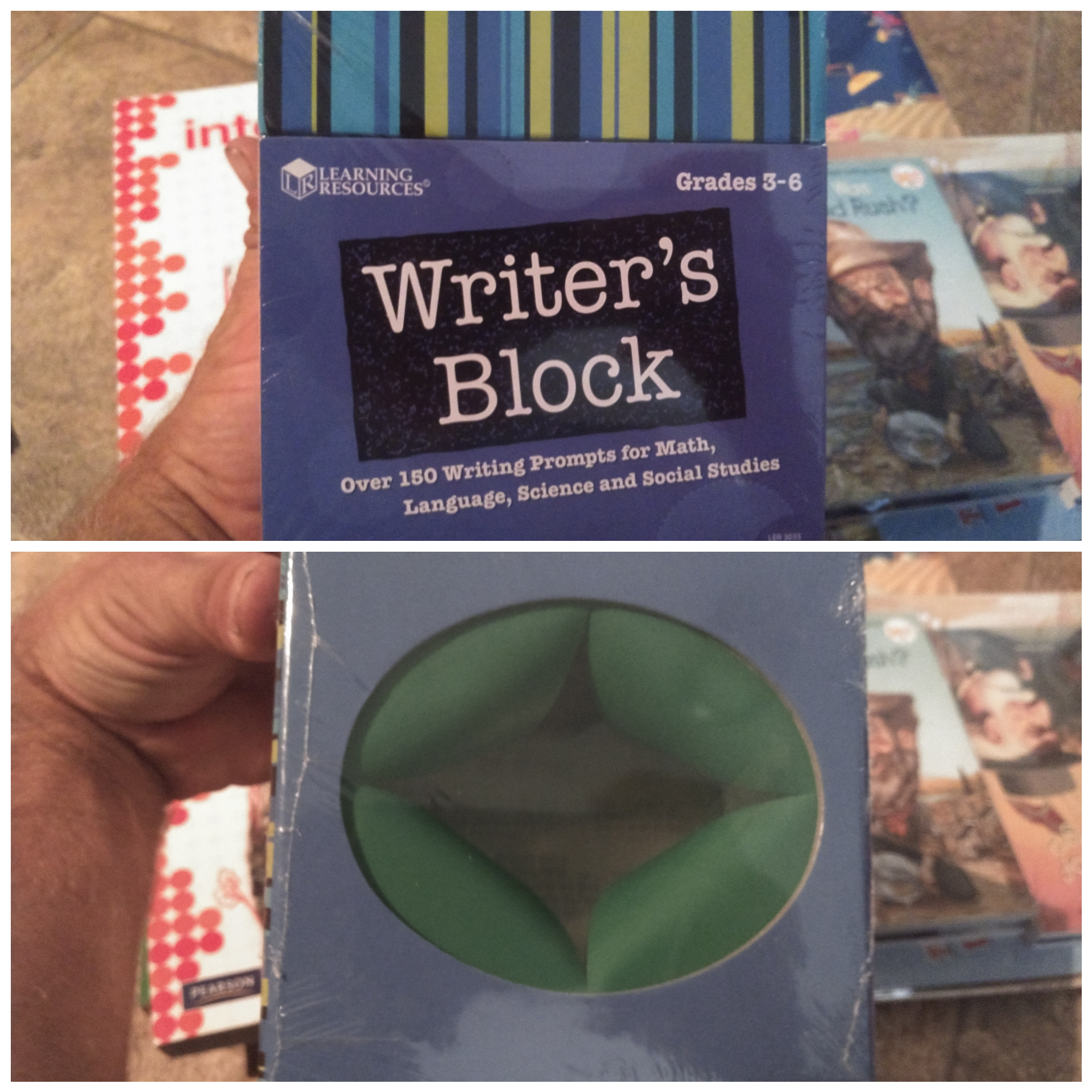 *We have already made it into a fun "get to know you better" game...draw a card, and everyone takes turns answering the question.😁😁 It's fun!!!
THEN THERE'S THE ONLINE PORTION OF THE COURSES
Along with all the awesome stuff that came in the box, we also get access to a very good set of online curriculum courses. I have just started looking at all the stuff there and it's looking great this year! I only get a few gigs of data o month on my internet, so I'm hopeful the site isn't going to use too much data. Regardless, we will make it work one way or another of course!
RECORDING HIS EDUCATION.
One of the great benefits of blockchain technology, especially Hive, is the immutable record it allows us to create. Evan will be tracking his daily lessons and progress in the same manner as last year, with one exception. He will be creating his educational tracker blogs to his Hive and Steemit accounts instead of just Steemit. We do this in case we should ever run into issues with any governmental entities that may question our homeschooling. Should that happen, I will simply direct them to his blog as I tell them to have a good day.😁😁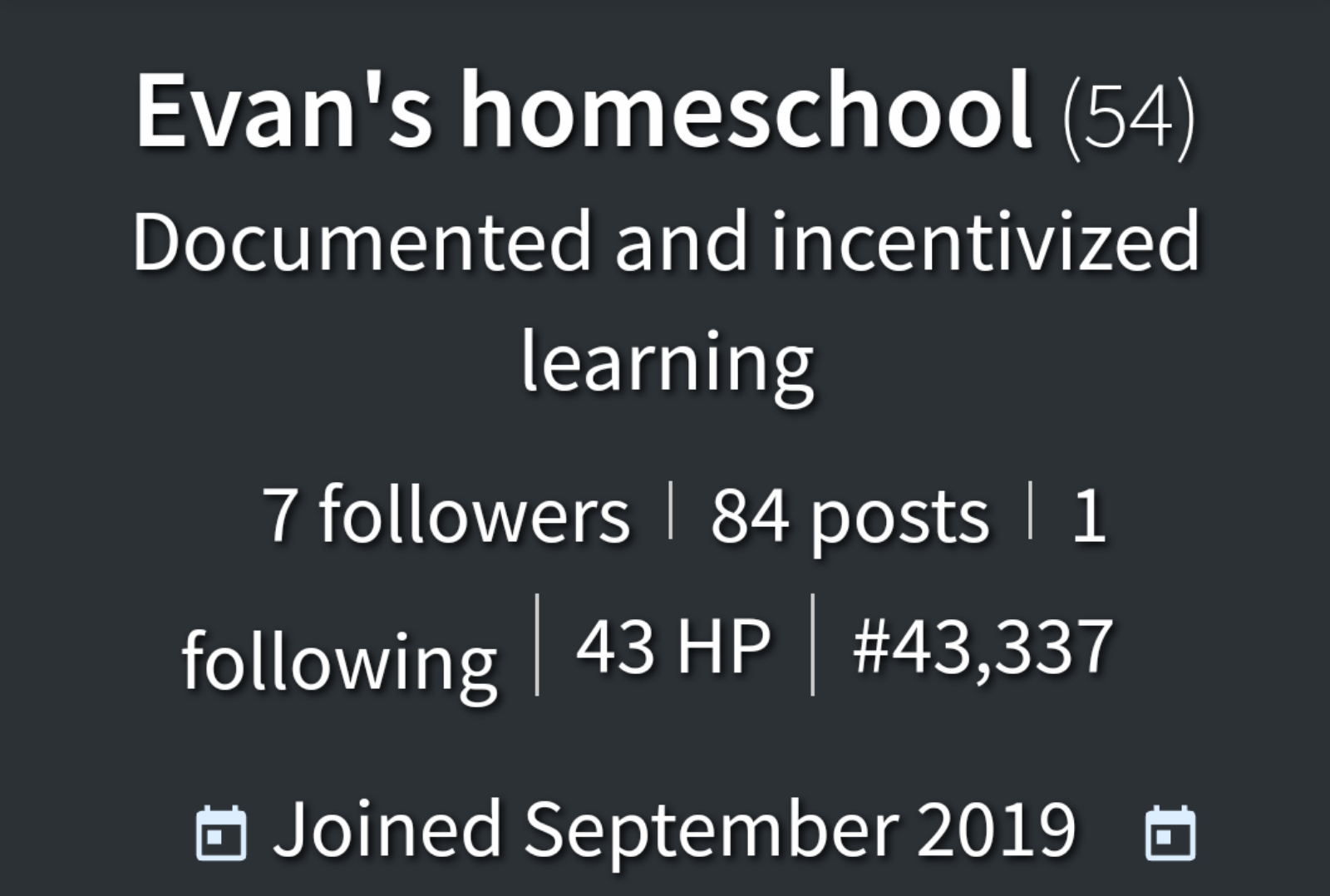 ---
---
---
That's it for today. Thanks, as always for taking a moment of your day to hang out with us. And to all our friends and family that are always sharing so much if their love and support, we want to say a millions thanks and offer hugs of appreciation!!!🤗🤗🤗🤗🤗 Thank you all so much!!!!
@Samstonehill, you recently talked briefly about the possibility of homeschooling your clildren, so I'd love you to be able to see a glimpse inside our homeschooling adventure as it begins this year. We love you friend!🤗