Hello!
Welcome to my blog and creative space. Every day I try to share with you a space where I not only let my inspiration and creativity fly but one where I also learn.
Today we made a mind map of my son's daily routines. The truth is that it was very easy to do and we worked very well as a team, while one sketched the mind map another was in charge of making the sketches of the illustrations.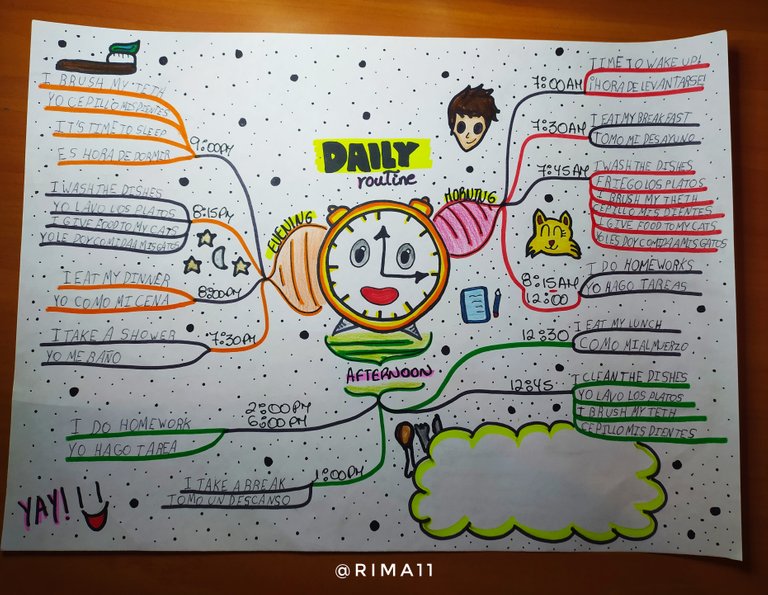 We used a sheet of bond paper, graphite pencil, markers, and pencils.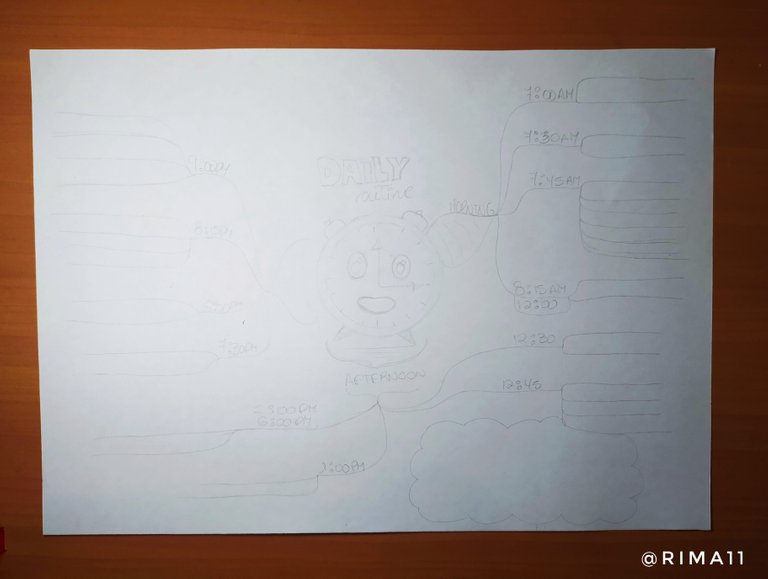 I 0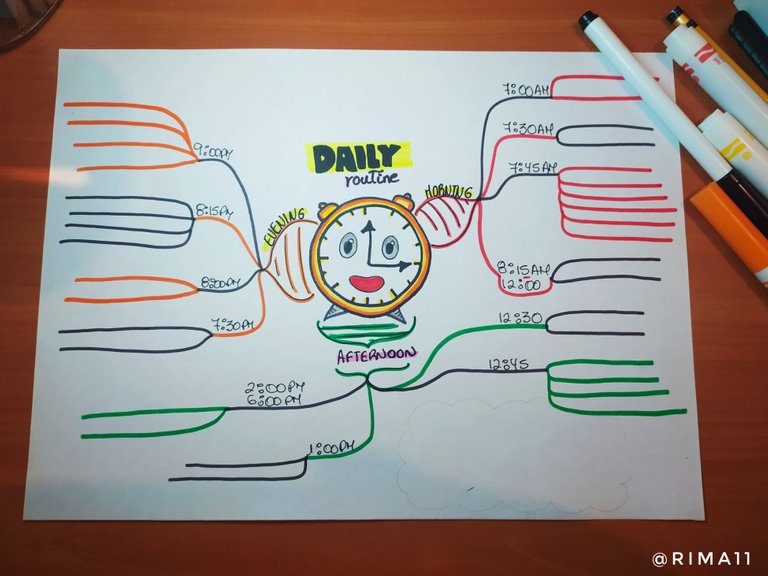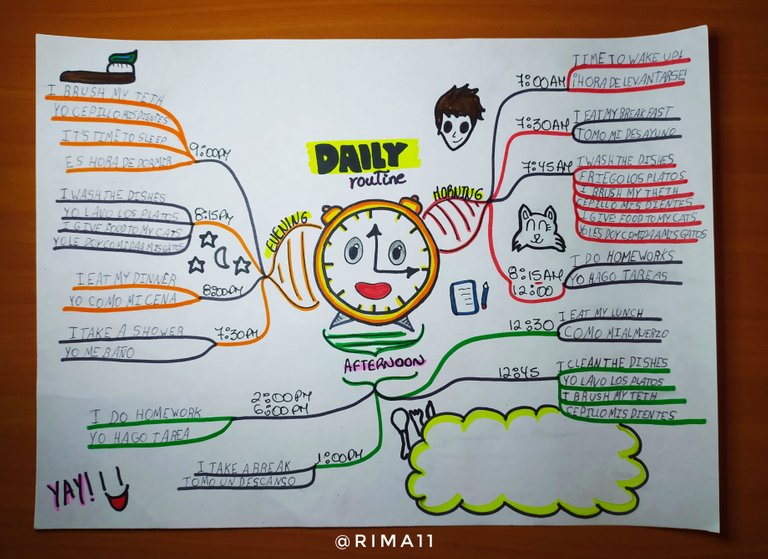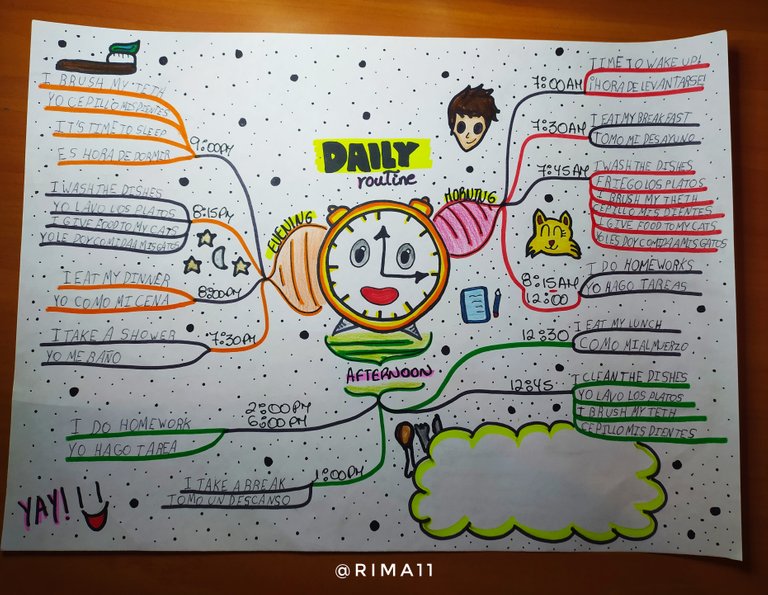 Thank you so much for stopping by.
With love,
Rima.
---
ESP
---