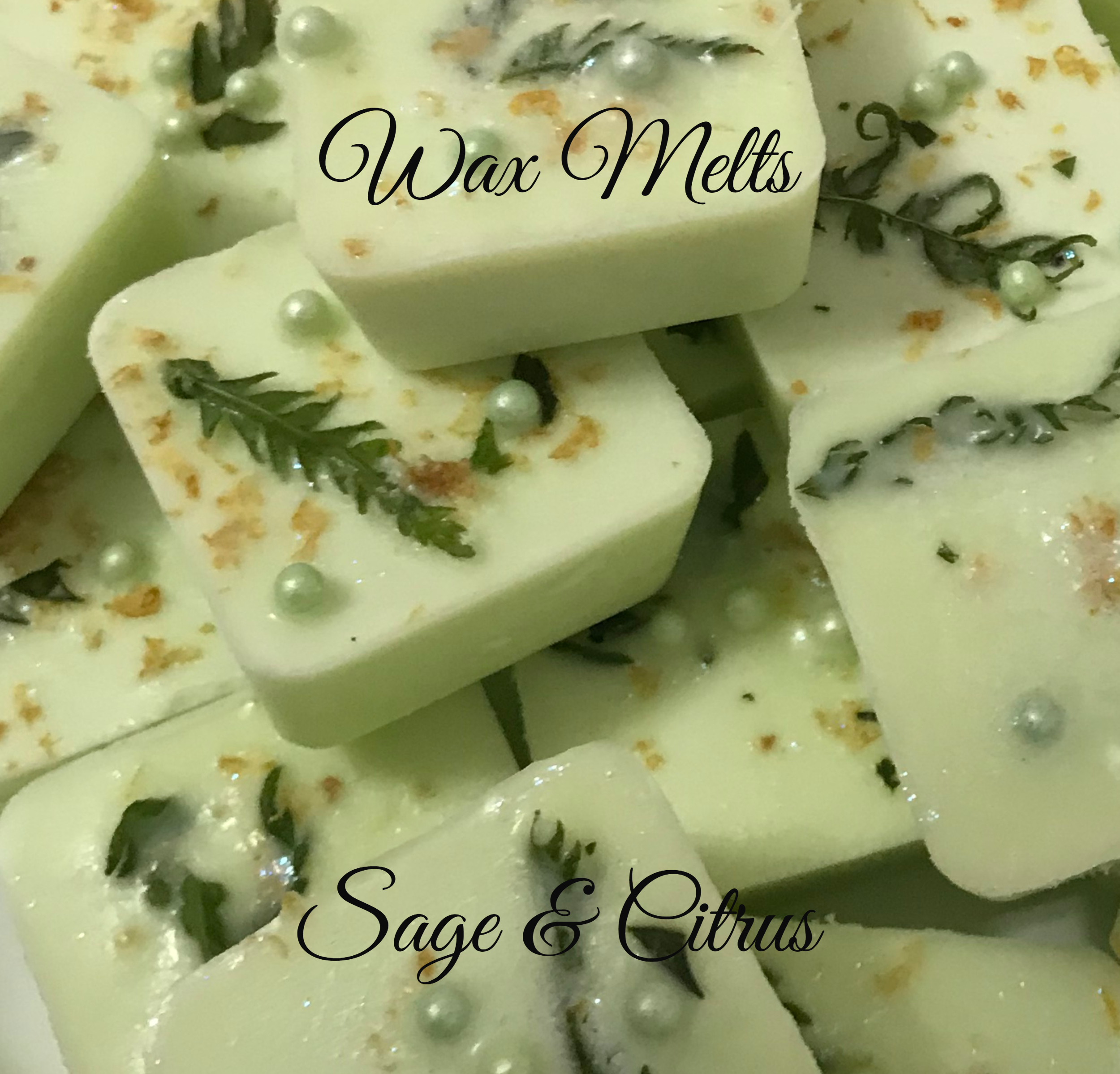 Soy Melts
It has been another long week of working on the fall line for Sunscapes Soap Shop. This week I totally focused on making 100% Soy Wax Brittle and Melts for tart warmers. I have so many wonderful scents to use that it is often hard for me to choose which ones to do. So much so, that I had to order more soy wax because I ran out and still had many fall and winter fragrances I wanted to make.


I have to say that it is very hard to choose fragrances because so many are just delightful to the senses. I would have to say that it would depend upon what type of mood you're in. Snickerdoodle fills the room with the scent of fresh-baked cookies, while Hazelnut Chocolate reminds you of your favorite latte.
If you are feeling like a pick-me-up the Sage & Citrus or Lemon Lavender are to die for, although not literally. To wind things down for the night a wax melt called Butt Naked will put you in a very romantic mood with its frisky blend of apple, pear, melon, vanilla, and musk. It is one of the favorites no matter what I put this scent in.
Wax Brittle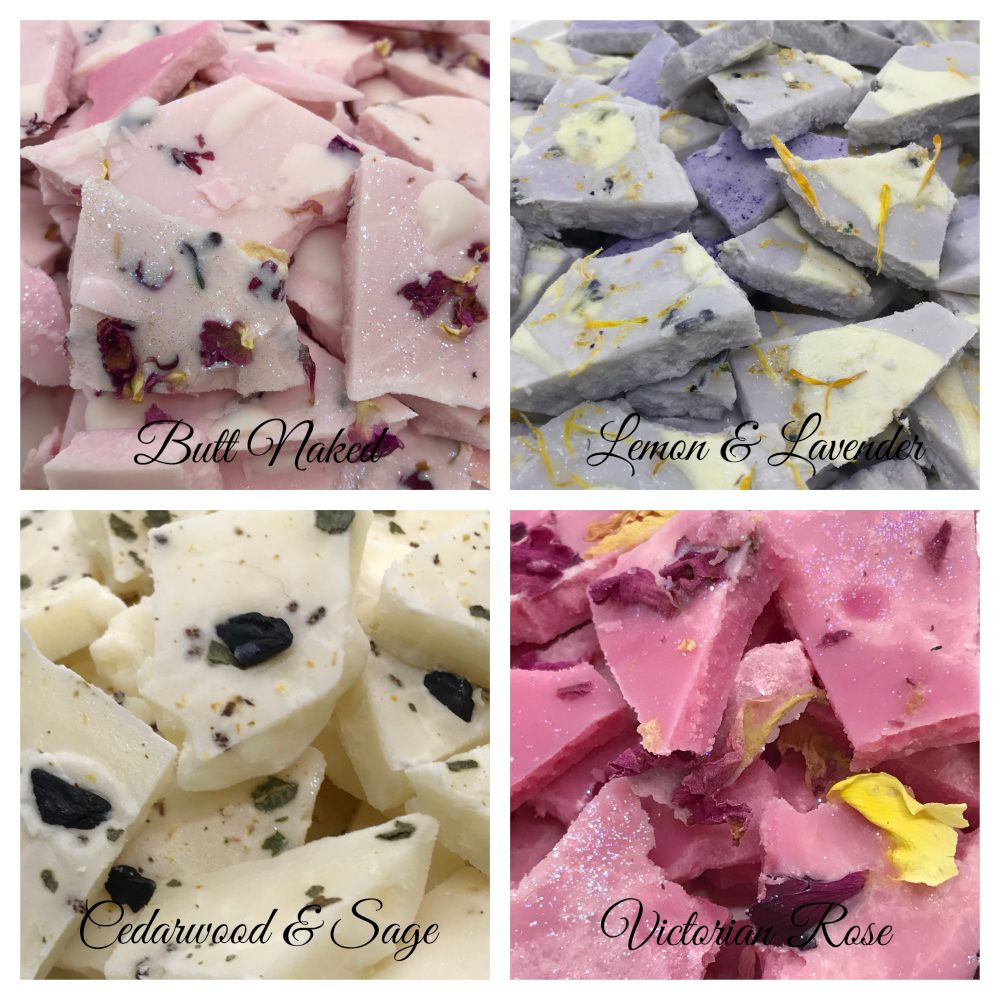 You may be wondering what the difference is between a melt and the brittle, absolutely nothing but the looks. Sometimes people only want to burn a small amount without having to use a larger melt block. This makes it easier for them to use, however, one needs to remember to keep enough in the tart warmer so as not to over-heat the dish.
The Cedarwood & Sage above also has a touch of Palo Santo in it along with Black Tourmaline crystal chips to disperse discordant energy from the room. Also, I have created a whole line of "Intention" candles that are infused with crystals and botanicals too.
It is such a delight to be able to use my creativeness to manifest some really fun and healthier products for people to use.
Candlemaking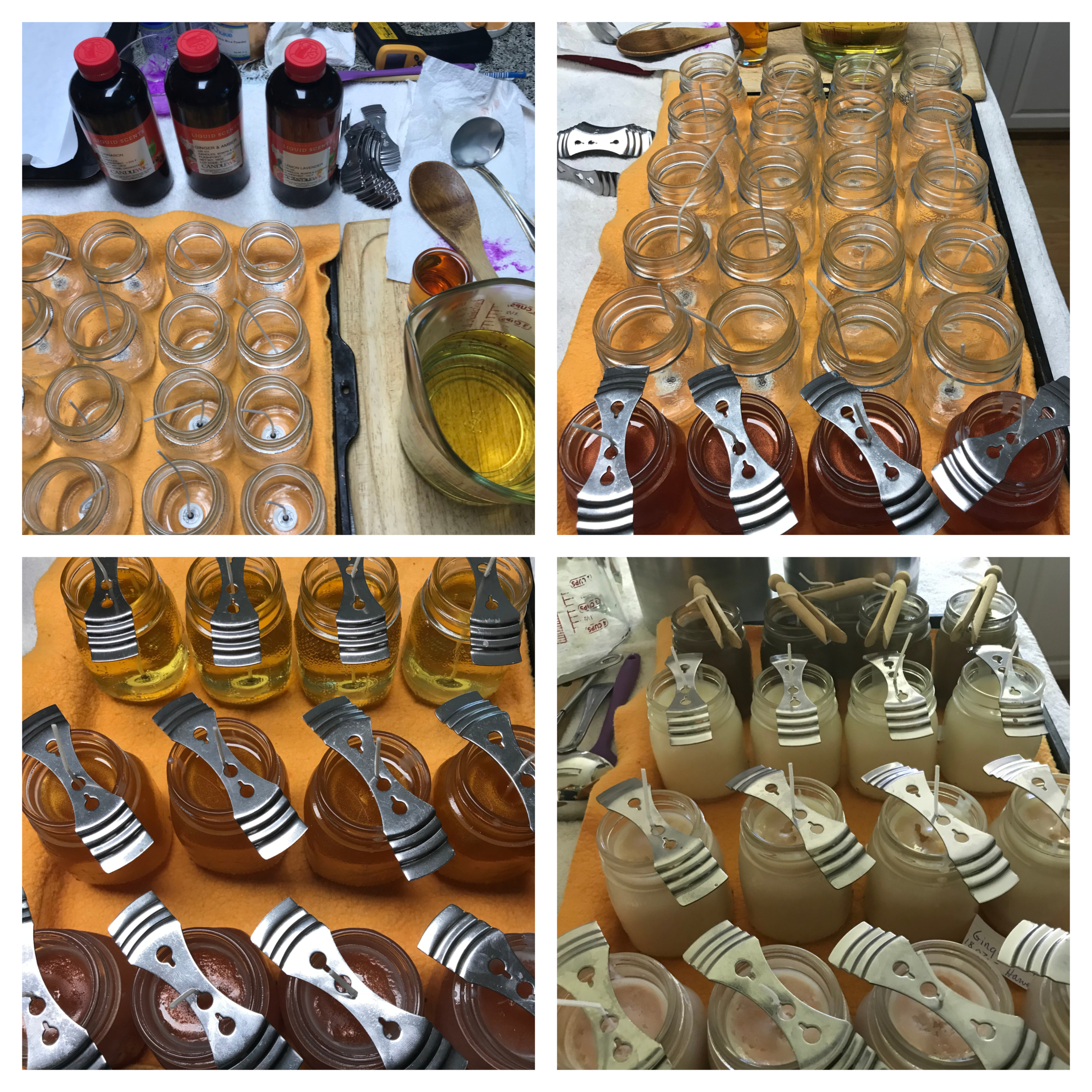 As you can see I have 24 candles going at the same time. I am only making 4 of each fragrance for now as these will be part of some gifts sets this holiday season. My senses were on overload while I was making them all in one day. The fragrances are quite strong, so much so, that my neighbors could smell them next door.
Intention Candle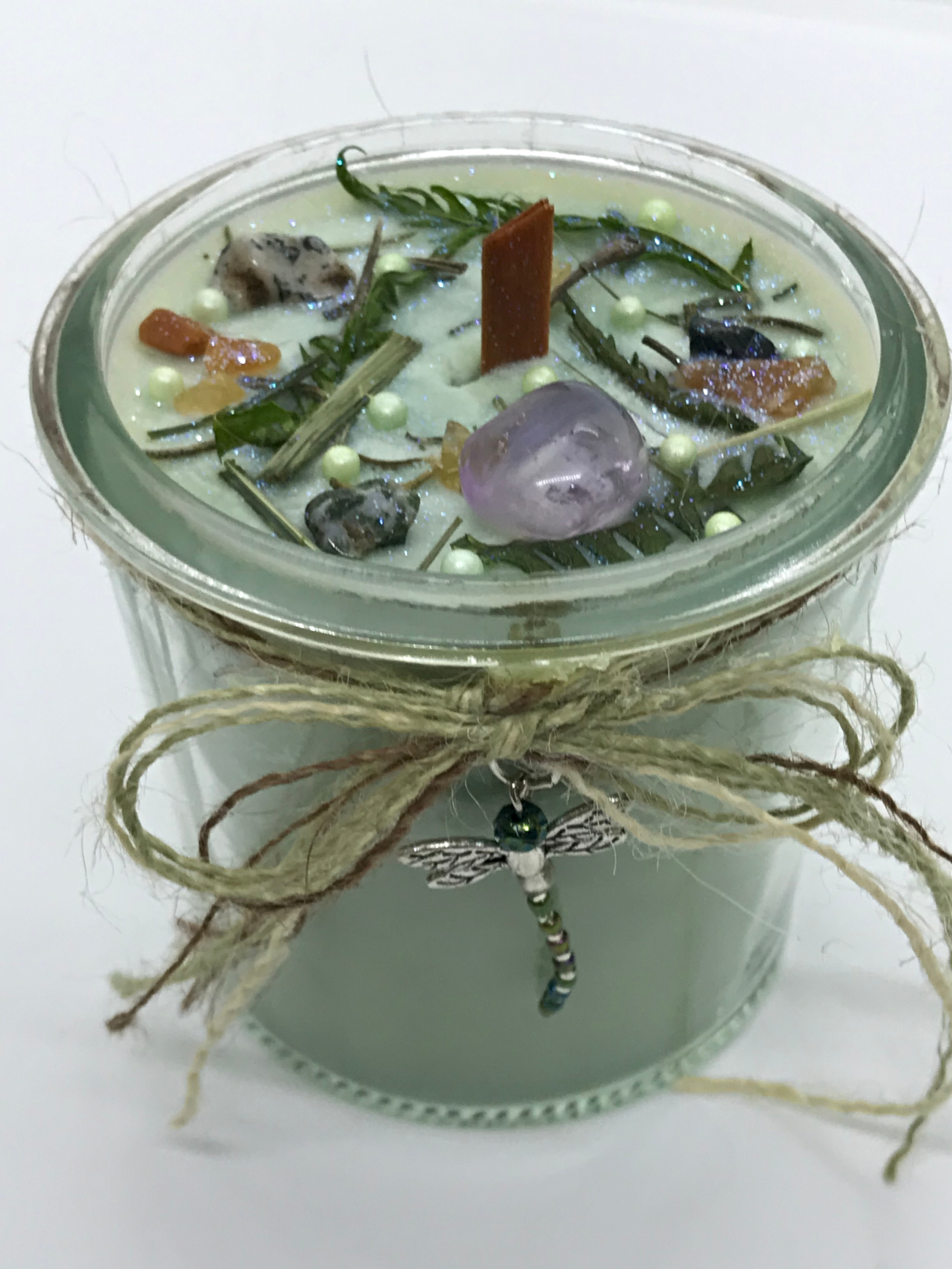 Above is a sample of what my Intention Candles look like. This one here is scented with Wood Moss and infused with Moss Agate, Golden Quartz, and Amethyst crystals. I added dried ferns, lemongrass, and thyme and adorned it with a "handmade by me" dragonfly charm.
This is for all you Nature Lovers that appreciate the beauty that surrounds us and perhaps would love to intend to connect with the elemental kingdom.
That is it for today's post my friends, I hope you have enjoyed seeing what I have been up to this week.

Until next time, this is Sunscape
Sun. Scape. Ing your day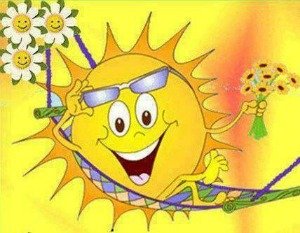 Sunscapes Soap Shop on Etsy
Website - Sunscapes Soap Shop
Etsy Store - Crystal Vibrations