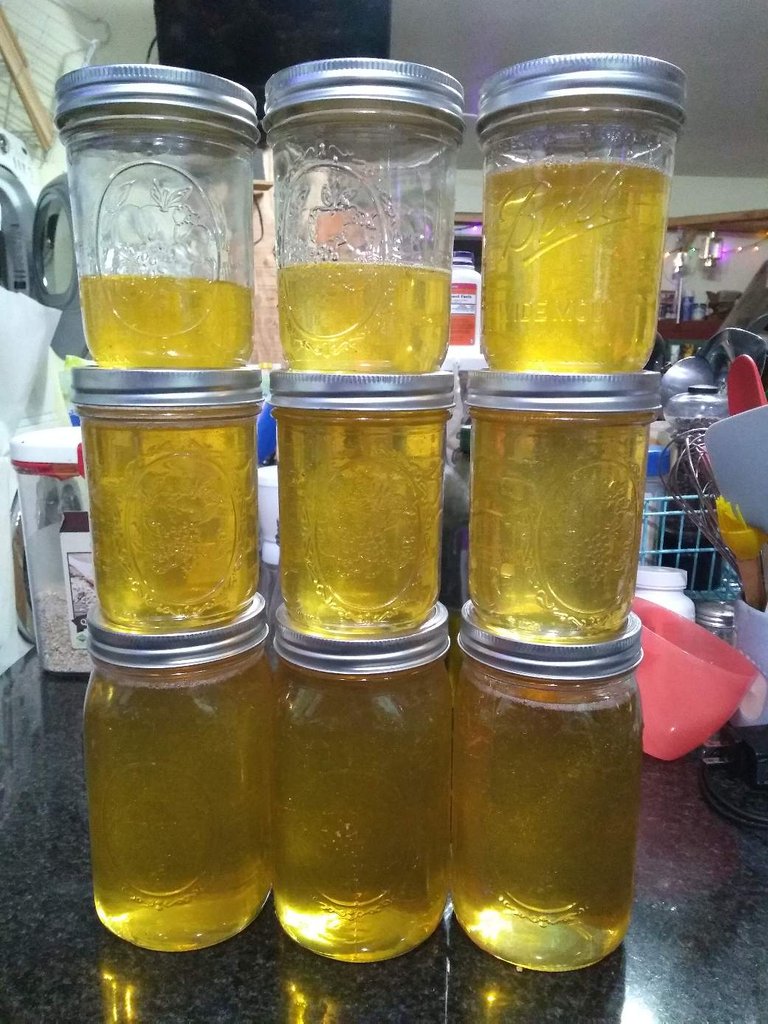 I dug into my hives today mid day and pulled the Flow frames. One hive had done amazing and all 3 frames were filled with honey, no brood, and without a queen excluder. The other hive has not worked their top box much so I pulled the empties and replaced with standard frames.
I have well over a gallon of honey from our own farm. This winter will be a much more healthy one than prior!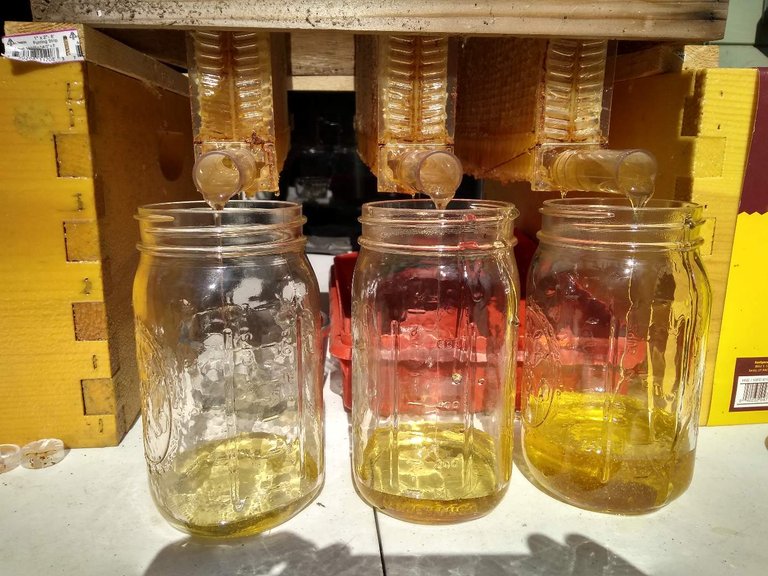 This is the first time I have gotten honey from our Flows and I can say that I have to get a process setup. I only had the 3 frames so it made it hard to break the seals to allow them to drain without hurting the surface wax. I ended up with the frames draining down their sides and onto the table and into a tray.
The frames did drain mostly with each giving shy of 2 quarts. I had to do some seriously quick work to get everything draining into the correct jars. I was not prepared, being my first time, so did some running fetching supplies.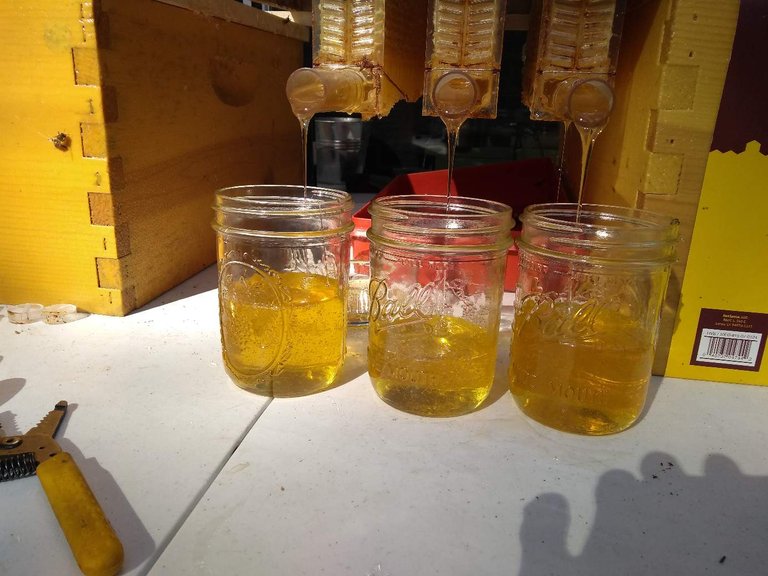 The problems came in after an hour and a half of draining... that's when the bees started to swarm the frames, taking their honey back. I had to do the draining on the deck since it was a sunny warm spot that would help the honey thin and flow. Being on the deck meant the bees were swarming around our slider and it made for fun trying to keep them out of the house.
In the end I lost at least a pint of honey to the table and bees. Given that I have over a gallon, I am fine with the bees taking back what they want and need from the frames. I set the table, frames, and boxes out near their hives to allow them easier access over the next days.
SUPER STOKED and still sticky! I will maybe get the honey off my skin in the shower tonight...
Posted using Partiko Android