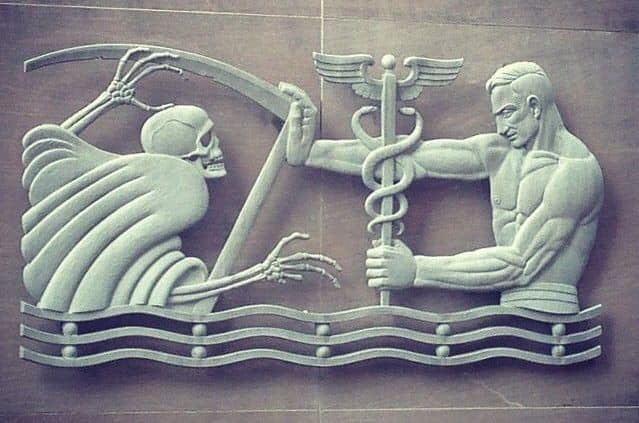 I was in a conversation with a conservative-leaning loved one recently and they (we'll call them "X") made a claim that has troubled me badly enough to leave me sleepless last night.
The subject was the pandemic death toll, and after X finally conceded that the US pandemic death toll really is north of 700,000, (and the mortality rate jumped 16% in a single year!) X minimized it with "I don't want to sound callous, but humanity is a virus anyway".
Keep in mind that I have known X for many years and know them to be good, compassionate, caring... what any of us would call a fine human being.
What kept me awake all night was wrestling with how we've gotten to a place where good people believe human beings are "a virus", with their suffering, misery, and early death of no more consequence than the destruction of microbes when we disinfect a countertop.
A century ago, 1000 of every 100,000 pregnant women in the US died of pregnancy or in childbirth. That number now stands at 17 per 100,000. Every one of those deaths represents a heart-broken family, motherless children, lives cut short, and misery. Every life we saved was (and is) a redemption from that fate, an affirmation that human beings have value.
For a thousand years we have pushed back at the scourge of disease and the suffering and misery that it causes... and in so many cases we're winning that fight. Think upon the misery and suffering that didn't happen because we've all but eradicated smallpox and polio. Think on the thousands of women aren't being sickened and dying from the cervical cancer that two decades ago would have damaged their bodies and/or killed them. Think of the lives no longer lost to kidney disease, or HIV, or breast cancer because so many human beings have put their efforts to fighting against suffering, misery, and the destruction of lives and families.
We are unlikely to ever eliminate death, but history shows us that humanity is capable of dramatically reducing the suffering and human misery that are brought by disease and early death.
For what it's worth, I appreciate X's larger point that the sheer scale of humanity comes with trade-offs for the rest of the species on this planet. The solution is not to grow callous to human misery and suffering, but to continue to raise the global standard of living and to enhance access to birth control. (Both of which are major contributors to the rapidly declining global birth-rate)
I'm begging you, no matter what your political philosophy or policy preferences, don't join the death cult.
(And I suspect X will eventually change their mind. I still have some faith in the goodness of humanity, and a great deal of faith in X's goodness)