Hi !
After work tonight I had to run by the drug store and Dollar General and of course I swung by and bought a BBQ sandwich on the way back home.
I went in DG to get two things and came out with both arms full. ha ha.... one of the things I grabbed on a whim was this rug. It looked a bit natural maybe a little boring, but I only wanted it to go under my work desk. I usually keep a small rug there on top of the carpet to keep my carpet clean.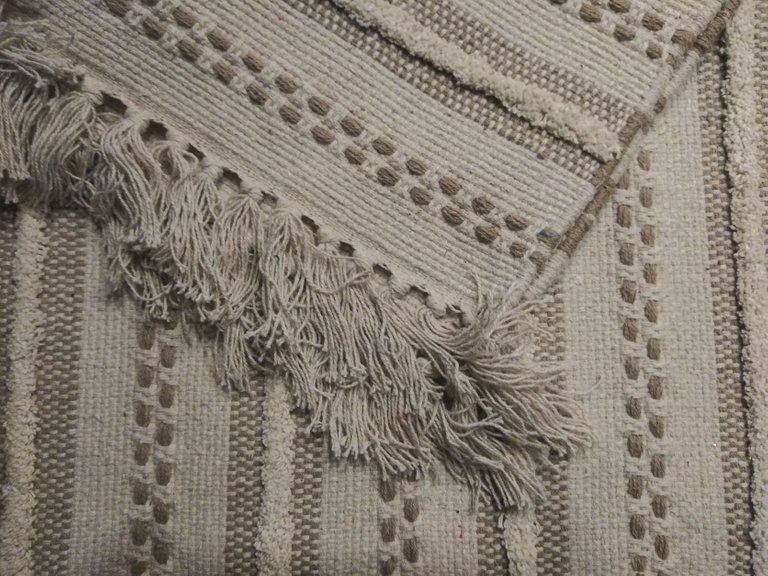 After I got home, ate my supper and put a few things away, I grabbed the rug, tore off the tag and THEN decided to read it. What a Ditzy Broad I am, right ?
Below is what I saw ! 100% unknown fibers. What ??? Not only that, you are only supposed to spot clean..... so of course the first thing I did was put it into the clothes washer ! It's spinning now ! We'll see if there is anything left of it after it is done.
To top that off, it also says it fails the US Dept of Commerce flammable standard ! WHAT ?!?!?! (again)..... Boy ! Did I choose a winner or what? I'm not even sure I should touch it, much less have my feet resting on it all day. (I don't wear shoes while I am working... ok.. ok... I never do unless I am going out)....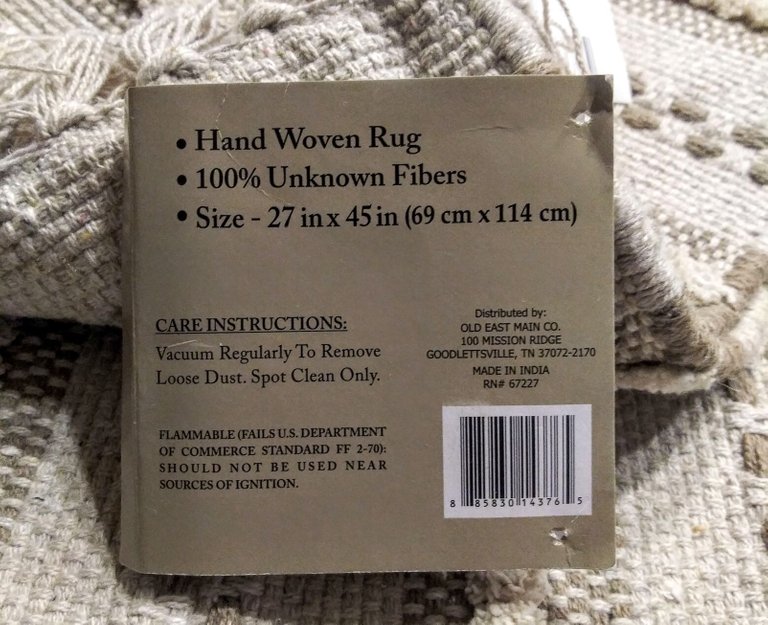 I had to laugh, maybe a little nervously though.
In my life, I've been a little more careful about things I buy or I think I have. For some reason, it simply didn't cross my mind to inspect such an innocent looking rug so closely.
You can be sure I've learned my lesson about it though.
Who knew ???.... and it's not like they were trying to hide it, but for real, should anything be sold here that does not meet the minimum flammable requirements? I'm thinking not.
Just thought I'd share. 🙂
Hope you are all doing well.
Luv ya !
Jacey